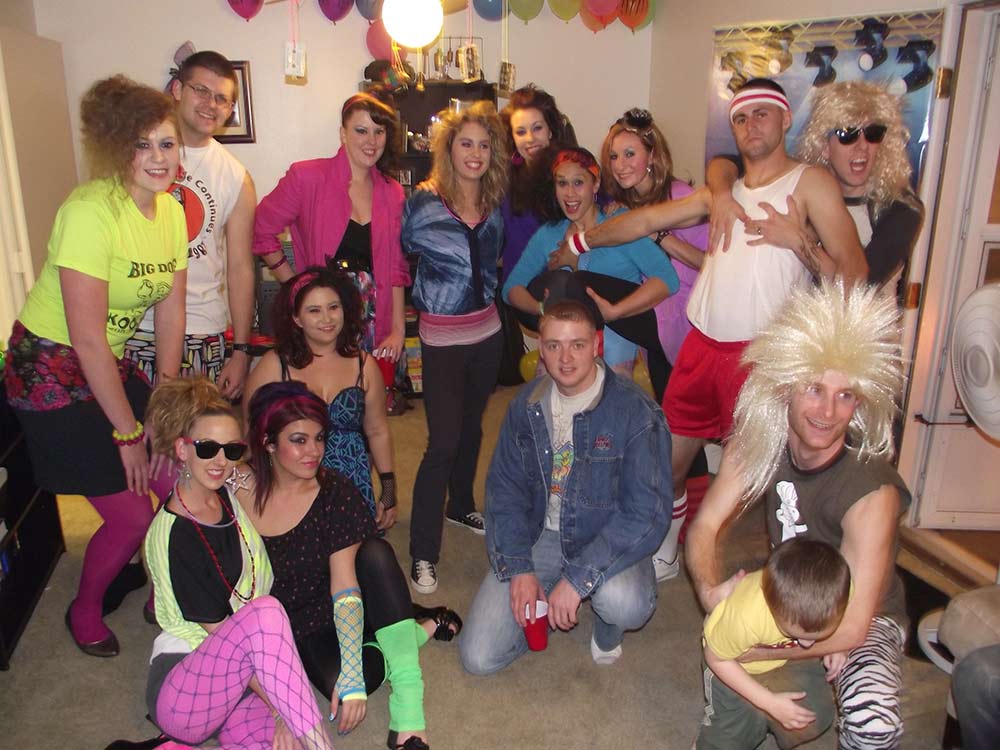 The 80s was one of the most prominent years in fashion. Almost every fashion trend that we can think has today most probably had a point in the 80s where it was the real deal.
Fashion has always been perceived to have a dash of minimalism about it, but not the 80s. From big shoulder pads to daring colors, the 80s is the go-to decade for every designer's daring outfit inspiration.
Like many decades before and after the 80s, there were many styles that made waves during the time that had little or no staying power. Some perms, blue eye shadow, leg warmers, colored plastic beads, and stirrup pants, to name a few, could not make it past the 80s, because, let's face it, they were not exactly glamorous enough, however, at the time, they were the must-dos of the decade.
Numerous styles of the 80s have been brought back into the fashion scene in recent months, from big shoulders to waist belts, white jeans, wearing underwear as outerwear, and many others. It's no news that fashion recycles, and right now, we're back in the 80s.
Big shoulders: Exaggerated shoulders were making waves in the 80s as ladies wore jackets that made their shoulders look broader.
Bodysuits: Madonna in the 80s was the queen of Bodysuits; work with high-waisted jeans, you were set for an evening outing.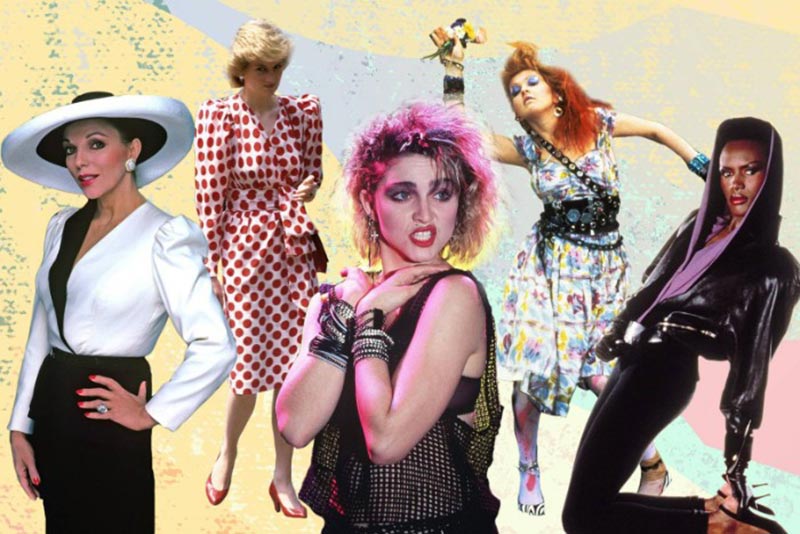 Off-the-shoulder tops and dresses: Showing off those gorgeous shoulder blades with off-shoulder dresses and tops always had a pace in 80s fashion.
Sequins: Sequins were perfect in the 80s, always giving the decade a constant festive look.
Bold colors: Every style had a bold color variation. From dresses to shoes, everything could be worn in a bold color.
Jumpsuits: These have always been the easiest attire to wear for ladies. The bigger the shoulder, the more appealing it was.
Hosiery: Colorful pantyhose were also made very common in the decade. Madonna had a hand in this trendy fashion.
Prairie dresses: Pretty dresses that emphasized the feminine silhouette with full puffy sleeves.
Scrunchies: Always available in different patterns to match with the dresses.
Naked dress: Before the naked dress became a thing for current celebrities, 80s celebrities already had it going.
Turtle necks: Turtlenecks underneath jackets or just tucked-in jeans. They were a notable style of the 80s.
Corset belts: Back in style thanks to the Kardashian sister, Kim, these belts started their journey in the fashion scene in the 80s.
Miniskirts: The bad-girl must-have of the 80s. The 80s miniskirt or minidress was a leg display frenzy.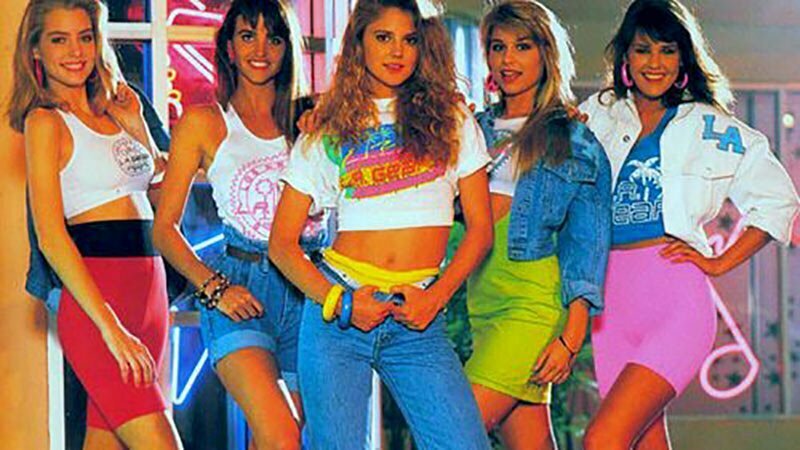 High-waisted jeans: Another beginning in fashion was the high-waisted jeans. Popular among the denim fashion style category of the 80s.
Baggy cropped trousers or mom jeans: When they came in denim, they were called mom jeans, when they were in other material, they were just plain baggy trousers.
Vinyl jackets: Gaining its much desired iconic in the 80s, these jackets have been everywhere through fashion.
Graphic tees: T-shirts with graphic designs were also a thing in the 80s that ladies rocked effortlessly.
Oversized denim jackets: Denim has never gone out of style since its appearance, the oversized denim jackets were a wonderful addition in the 80s.
Skirt suits: Princess Diana had a major influence on the spread of the skirt suit fashion.
Harem pants: these MC Hammer-inspired pants influenced women's fashion in the 80s. Provided in various fabrics, they were stylish and comfortable.
Chunky jewelry: Jewelry in the 80s was just as important s dressing. It had to be big, flashy, and eye-catching.
See-through dresses: Currently called mesh gowns, these transparent dresses made for eh perfect night outfits of the 80s.
Men's style has always been a lot simpler than women's fashion. Although some styles mentioned above like bold colors, chunky jewelry, t-shirts, and jackets still apply to men fashion, some styles are completely left out to men style, like:
Tracksuits: This became more common in the 80s, especially with the growth of hip hop music and fashion.
Puffy vests: Tv shows made these hunter-style jackets extra popular and sought after by men.
Members-only jackets: Made popular by tv shows and bads, 80s men completely adopted this style.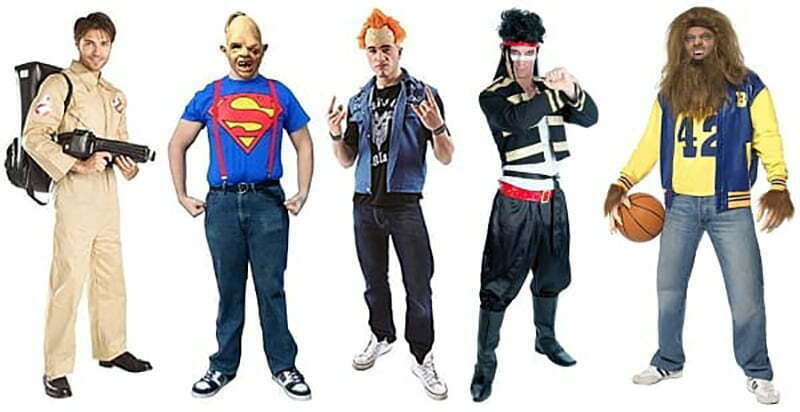 Jams shorts: Colorful and pretty shorts worn mostly at the beach, became everyday wear for men.
Shirts: Men's shirts were common, as inner wear for suits or just tucked-in suit pants for a formal look.
Suits: Power suits have always been an in-thing in men's fashion. Every decade searches for ways to make the male suit more powerful than the previous.
Accessories: 80s men went all out on accessories, from the typical watches to the extravagant chunky hip hop jewelry and trendy Kangol hats.