The 1940s fashion was filled with Retro styles coupled with some modern styles. Jewelry designers during this period had to work around the little materials they could get because of the war. Popular jewelry worn during this period were brooches and earrings. Brooches were the rave and jewelers designed patriotic brooches during the war to show their solidarity and support to their countries. The top ten fashion designers brought in their unique styles and designs for the 1940s people.
Coro Jewelry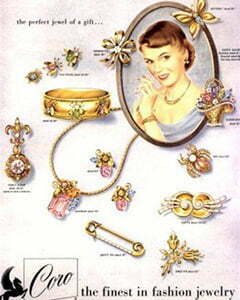 Cohn and Rosenberger, an American jewelry company was one of the top jewelry designers in the 1940s for their affordable costume jewelry. One of their best-sellers was the 'Duette Pin', it was designed as a brooch which can be split into halves.
1940s Jewelry Designer-Mariam Haskell
Mariam Haskell was famous for her unique jewelry designs. 1940s fashion designers try to design their own unique style so as to stand out and this was what Haskell did. She dabbled in bold shapes, used unthinkable colors, and made beautiful jewelry out of woods, shells, beads, and other materials designing them in botanical designs.
Verdura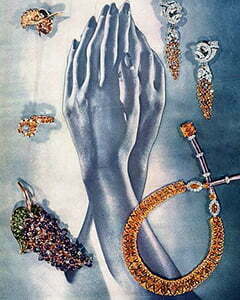 Fulco Verdura was a very much sought after jeweler. He designed jewelry for Chanel and Paul Flato before opening his own jewelry business in the 1940s. Verdura was a respected 1940s fashion designer and he's definitely among the top ten designers for his exquisite designs. He made jewelry out of shells which was a best seller and also had a successful period with his beautifully gem-encrusted parures (a jewelry set which consists of a necklace, earrings, a ring, and a brooch).
Oscar Heyman and Bros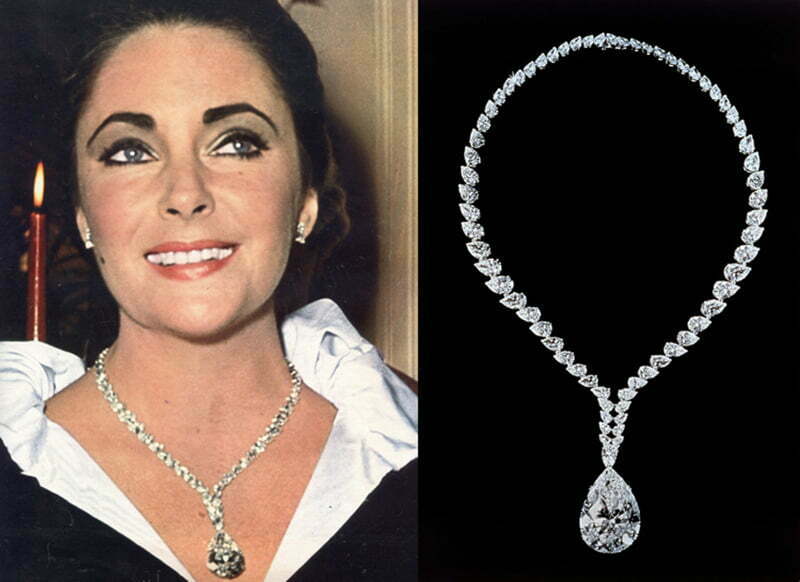 This jewelry firm has been a godsend to other top jewelry manufacturers. They designed jewelry for top brands like Cartier, J. E. Caldwell, Van Cleef & Arpels, and other brands. In the 1940s, they were responsible for the production of some of the best patriotic jewelry using available gems and jewelry materials to make wonderful jewelry designs.
Boivin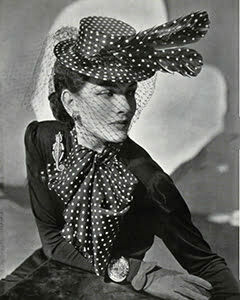 René Biovin's jewelry firm was taken over by his wife, Jeanne Boivin, after his death. She was responsible for the firm's success during this period. The Boivin firm designed top-notch jewelry with its use of bright colored gemstones and modern designs. They made different animal brooches using yellow diamonds, rubies, demantoid,s, and other gems.
Rubel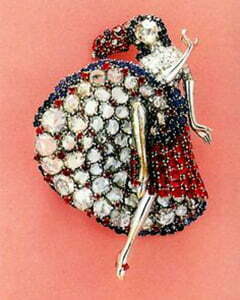 After moving from Van Cleef & Arpels, John Rubel went ahead to open his own jewelry shop. He's of the top ten jewelry designers for his ballerina brooches. Even though he collaborated with Van Cleef & Arpels as they were both using the same designer, for the ballerina brooches, he ended the collaboration and brought out new sets of jewelry designs. His brooches were mostly designs of dancers like Flamenco dancers, Rockettes, cancan, Fantasia dancers, and so on. He also designed flower brooches with turquoise, ruby, and diamonds. His baguette diamond necklaces and cocktail rings were also exquisite.
Ruser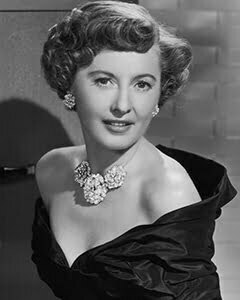 William Ruser opened his jewelry shop in the late 40s after leaving Trabert & Hoeffer – Mauboussin. Ruser was popular for his freshwater pearl and baroque jewelry. He brought back the use of freshwater pearls to make fine jewelry design pieces. Hummingbird, cherubs, swans, poodles were motifs he made from yellow gold and freshwater pearls.
Sterlé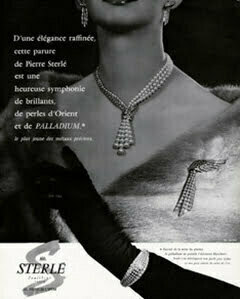 Sterlé was exclusive jewelry made by Paul Sterlé. He didn't open a public space but had his client come to him for what they wanted. He was sought after for his expertise and his magical touch on his jewelry. His clients were wealthy and prominent people. His jewelry designs were mostly feathers, flowers, wings, birds, and animals.
Winston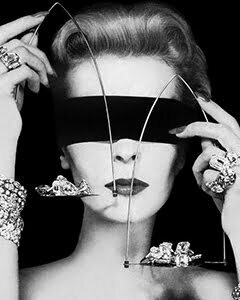 Harry Winston, an American jeweler was widely famous for his highly-priced diamonds. He only catered to the rich because of his acquisition of rare gems especially diamonds. He was tagged the King of diamonds after he acquired one of the largest diamonds of that period, 'Jonker Diamond'. Winston's designs were intricate and luxurious.
Van Cleef & Arpels
Van Cleef & Arpels is a famous jewelry firm that was known for its different jewelry designs through the decades and the 1940s was not left out. They were popular for their ballerina brooches that other 1940s fashion designers tried to recreate.