Vintage costume jewelry was the height of fashion between the 1920s and 1950s fashion accessories. Today, pieces from that period that many people see as worthless junk are in fact worth a lot of money. The value of a vintage costume Jewellery varies depending on the fashion designer, style, rarity, and how long ago it was manufactured. Today, a lot of pieces collected are oftentimes damaged or the original design is altered.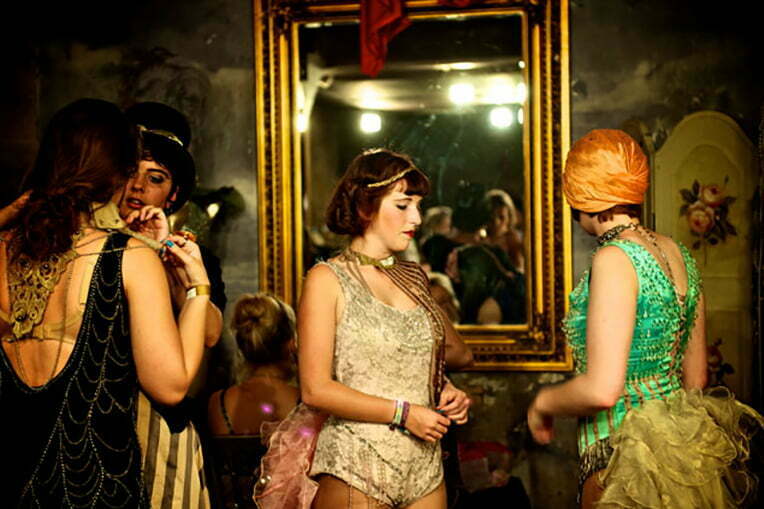 The most important factors in determining the value of vintage costume jewelry are its rarity and its condition. Vintage costume jewelry made by prominent designers such as Coco Chanel, Marion Haskell, Trifari, Monet, Weiss, Coro, Hobe, Bulgari, and Eisenburg is usually of high value as well as jewelry made from early plastics like Bakelite and Celluloid.
To avoid the wrong valuation of vintage costume jewelry pieces, here are a few tips to help guide you:
You should take note of the condition it is in. Only costume jewelry in mint condition is valuable. Look at the back of the piece of jewelry; if you notice a green residue, it means it has been damaged. Ensure to look out for extremely worn plating, missing parts, darkened or cloudy rhinestones, missing stones, clasps that do not work properly, and chipped or scratched enamel. Also, take note of pieces with obvious repairs such as bad soldering and haphazardly replaced stones. All these lower the value of vintage costume jewelry.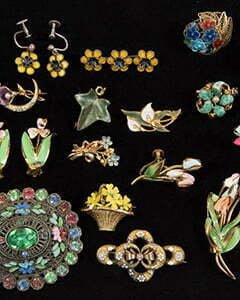 Pieces of high quality often have a high value. Check for smooth plating (check especially for silver or gold tri-plating) and the presence of sparkling stones. For designer pieces, make sure to check for hallmarks usually in the form of a signature, the company's name, or stamp. This confirms its authenticity. These hallmarks are usually located on the post of an earring, the clasp of a necklace, or the inside of a ring or bracelet. So, unless the jewelry was manufactured over a century ago or the hallmark has faded, all vintage costume jewelry of value should have some form of hallmark.
Check the item's weight. This is important especially for bracelet and necklace pieces made of gold or silver. They are heavier metals compared to fakes like brass. If you come across a gold piece that is of lightweight, it is definitely of low value.
Certain high-quality vintage costume jewelry pieces have prongs similar to those seen in fine jewelry. However, unlike in fine jewelry, the stones are glued into place. Thus, vintage costume jewelry that has beautiful stones set with prongs are most likely valuable.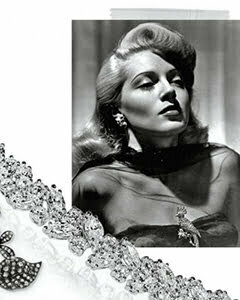 High-quality pieces also have distinct detail. Check the design detail, if it is shabby, then the piece is probably of low value.
Look out for pieces made with celluloid, bakelite, lucite, shell, enamel, glass, wood, imitation pearls, and stones and opals as they are valuable most times.
Look at the craftsmanship. Most jewelry pieces made around 1950 were handmade. Handmade vintage jewelry is often of high value.
If you have done all of these and you still are not sure of the value, it is best to take the jewelry to an expert who calls help you assess it.