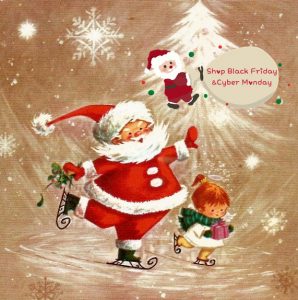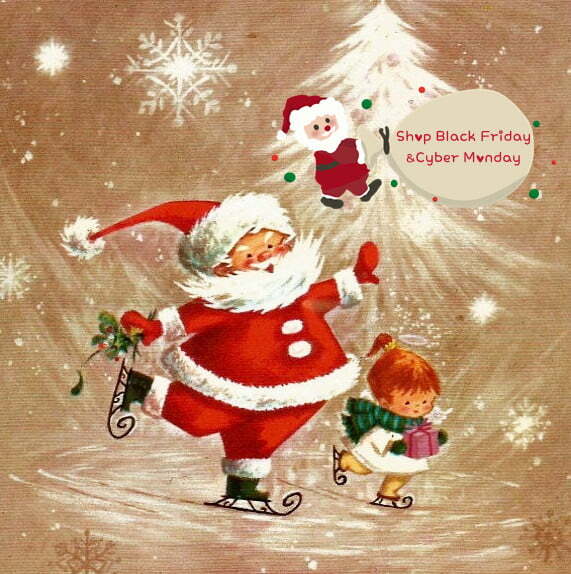 Vintage Christmas ornaments and vintage Christmas decorations can bring back Christmas memories from the elder's childhood. Almost everyone has their favorite Christmas decorations and ornaments from their childhood. I believe lots of people won't be mean to pay the hard-earned money to replace broken heirlooms or to decorate some rare items that they found in old family Christmas vintage photos. This article is about vintage Christmas near me. We have collected some information about when and where to shop vintage Christmas ornaments, and how to be an internet seller on big shopping days like Black Friday and Cyber Monday. Hope you guys happy holiday and happy vintage hunting!
Shop Black Friday & Cyber Monday 2020 – When to find the best deal on vintage Christmas decorations
Thanksgiving Day 2020 is right around the corner, which means Black Friday 2020 is also on the way. According to the tradition, Black Friday is the ultimate day for bargain shopping. Otherwise, viewing the past few years, we can also find that Cyber Monday, three days after Black Friday of 27th, Nov., is expected to replace Black Friday as the biggest annual shopping event in the US. Generally speaking, people would like to buy items once a year or less with better discounts on Black Friday. On the other hand, people prefer buying anything as a gift for friends or family with a better offer on Cyber Monday. However, savings are not the only thing to consider when shopping on the two days, as different goods receive better discounts on each day and the deals offered are various.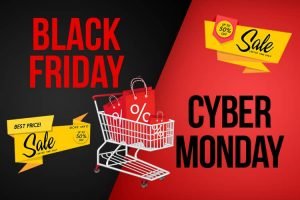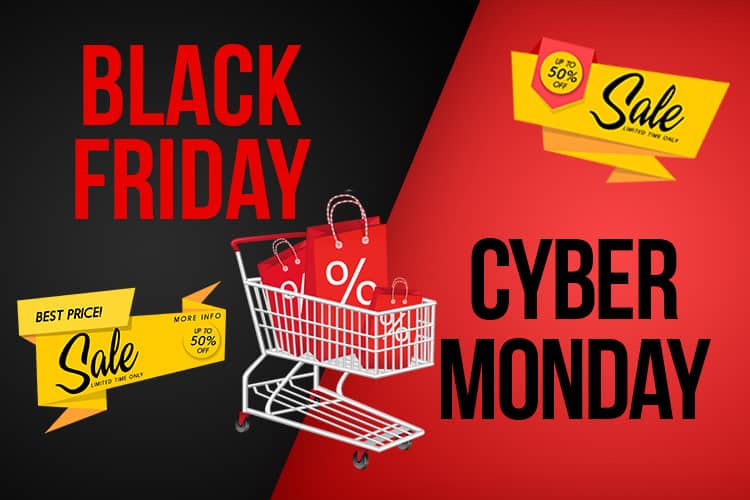 I guess the vintage Christmas ornaments or decorations may in your holiday shopping list. But if you haven't taken them into your consideration, I think it's time to start thinking about it.
If the Black Friday deals we're seeing already—on TVs, clothing, laptops, and more—are any indication of what we can expect in the coming week, shoppers are in for some serious savings. If you're bargain-minded, shop for vintage ornaments during the off-season or Black Friday and Cyber Monday.
Where to Find Vintage Christmas Decorations For Sale
The good place to buy nice vintage ornaments is at flea markets, thrift stores, online shops at Amazon or Etsy or eBay, offline vintage shops, auctions, and some times rummage such as church rummage. There are many antique and vintage items that might be rare on the internet.
We have searched online and found out some Etsy shops or other vintage sites for vintage Christmas ornaments.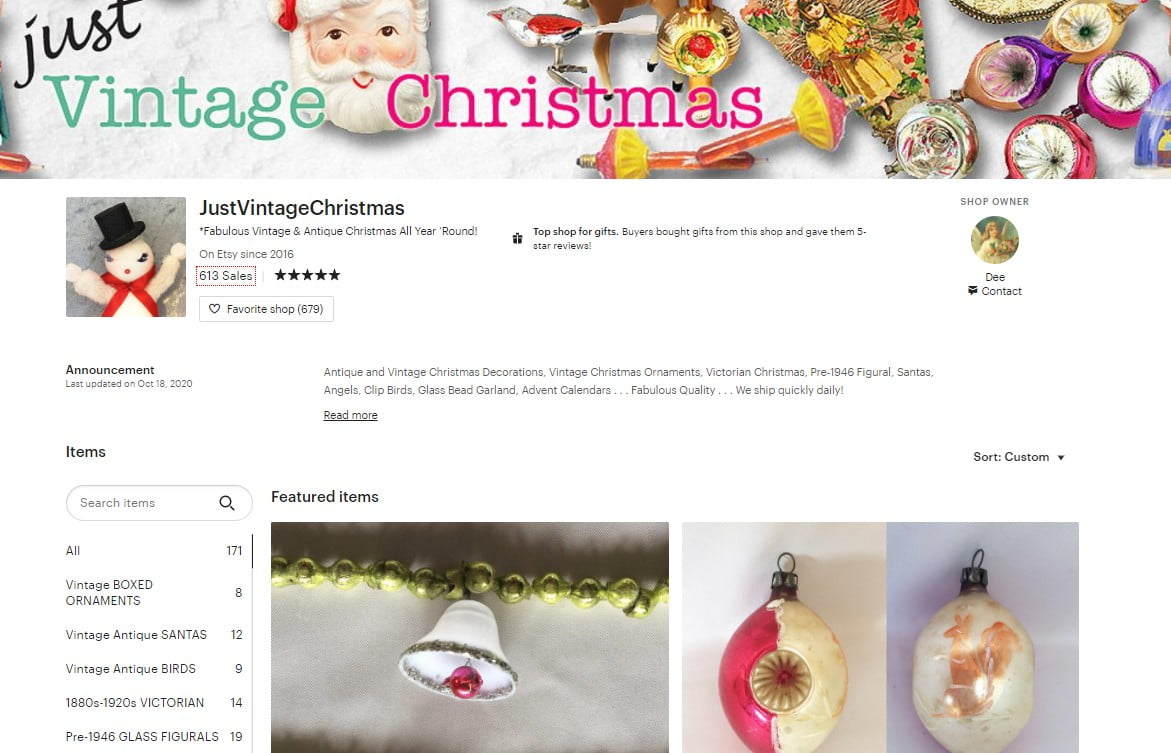 You can find Antique and Vintage Christmas Decorations, Vintage Christmas Ornaments, Victorian Christmas, Pre-1946 Figural, Santas, Angels, Clip Birds, Glass Bead Garland, Advent Calendars . . . Fabulous Quality . . .  Shopping by the eras of the past decades is very convenience.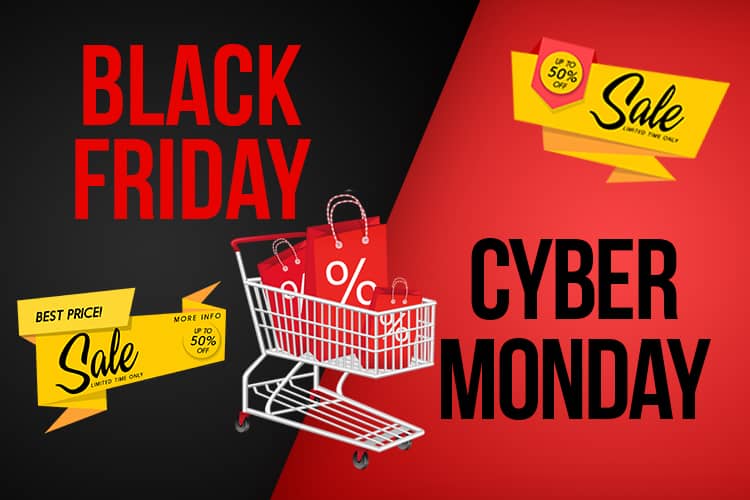 Love Vintage Christmas is a small shop that provides some rare vintage Christmas ornaments. Also, they sell some other vintage items like decor things, vintage tree toppers, and other accessories.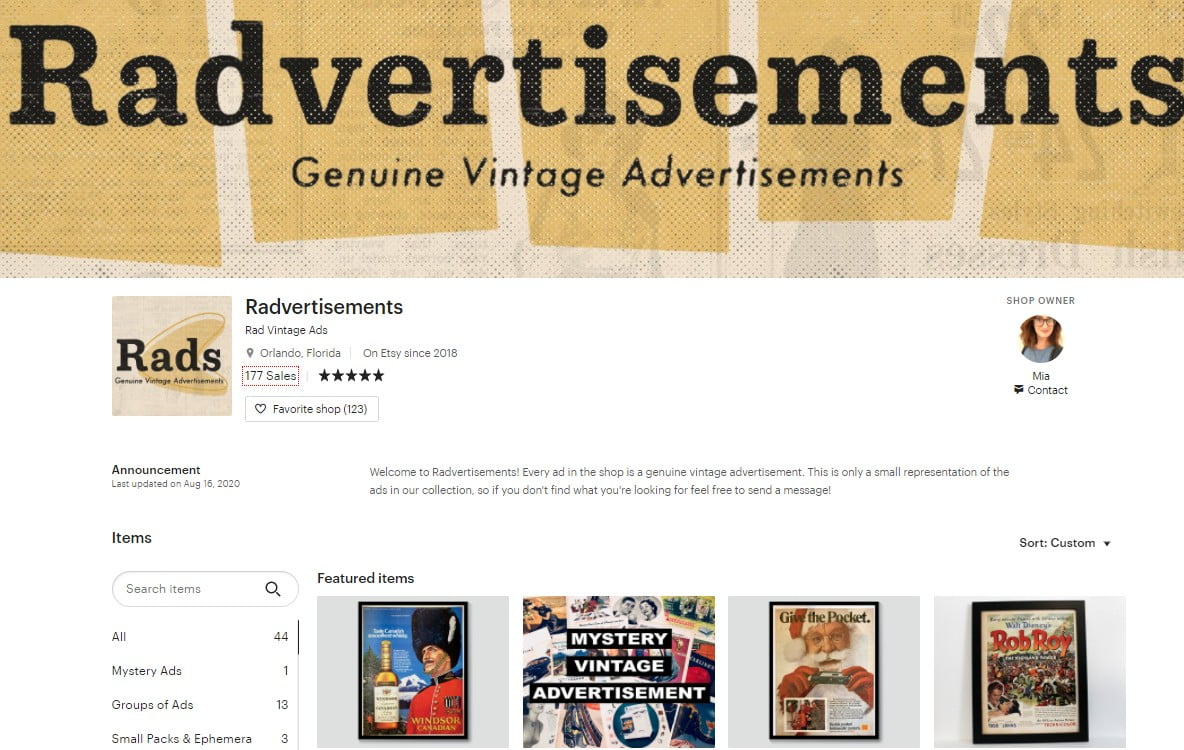 Radvertisements is a different shop. They offer genuine vintage ads. Yes, it's not a joke. They collected the vintage advertisement and sold them. So special!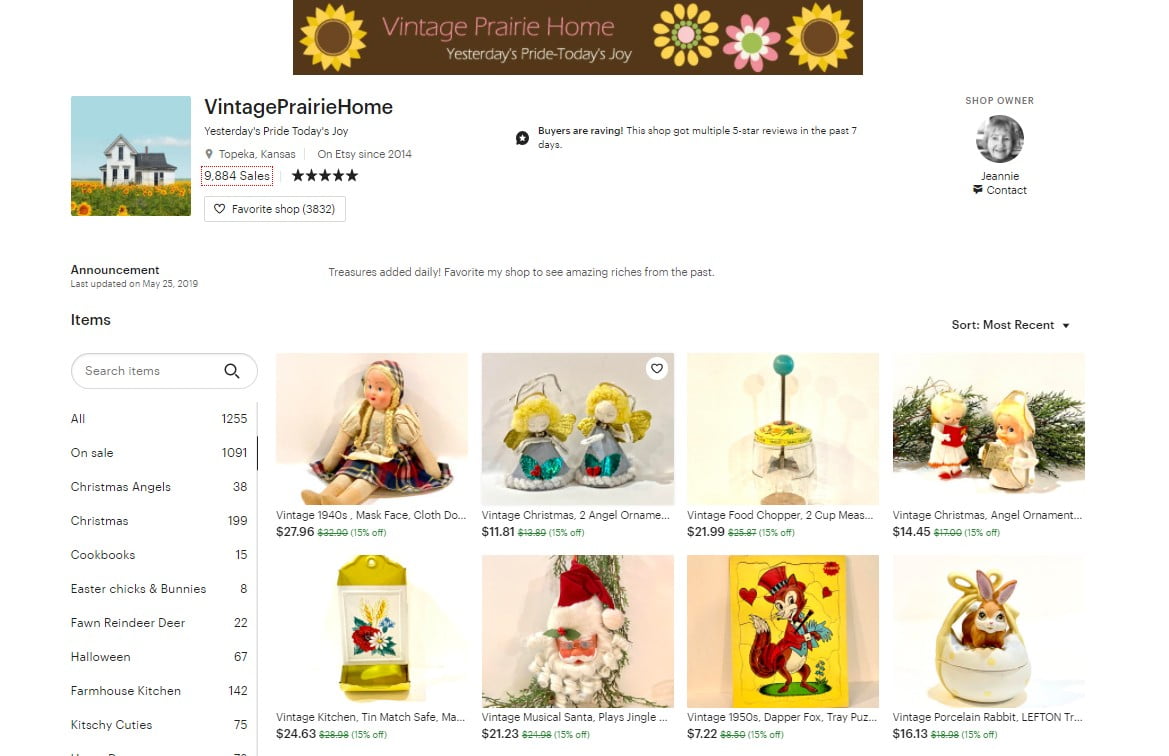 There are larger amounts of vintage Christmas ornaments in their shop. All kinds of items! The Christmas Angels, Christmas Cookbooks, Easter chicks & Bunnies, Fawn Reindeer Deer, Farmhouse Kitchen, Kitschy Cuties, Home Decor, Vintage Dolls, Knee Hugger Elf Pixie, Little Golden Books, Mid Century Planters, Vintage Children's Books, Vintage Christmas Books, Buttons & Jewelry, Salt and Pepper Shakers, Vintage Toys…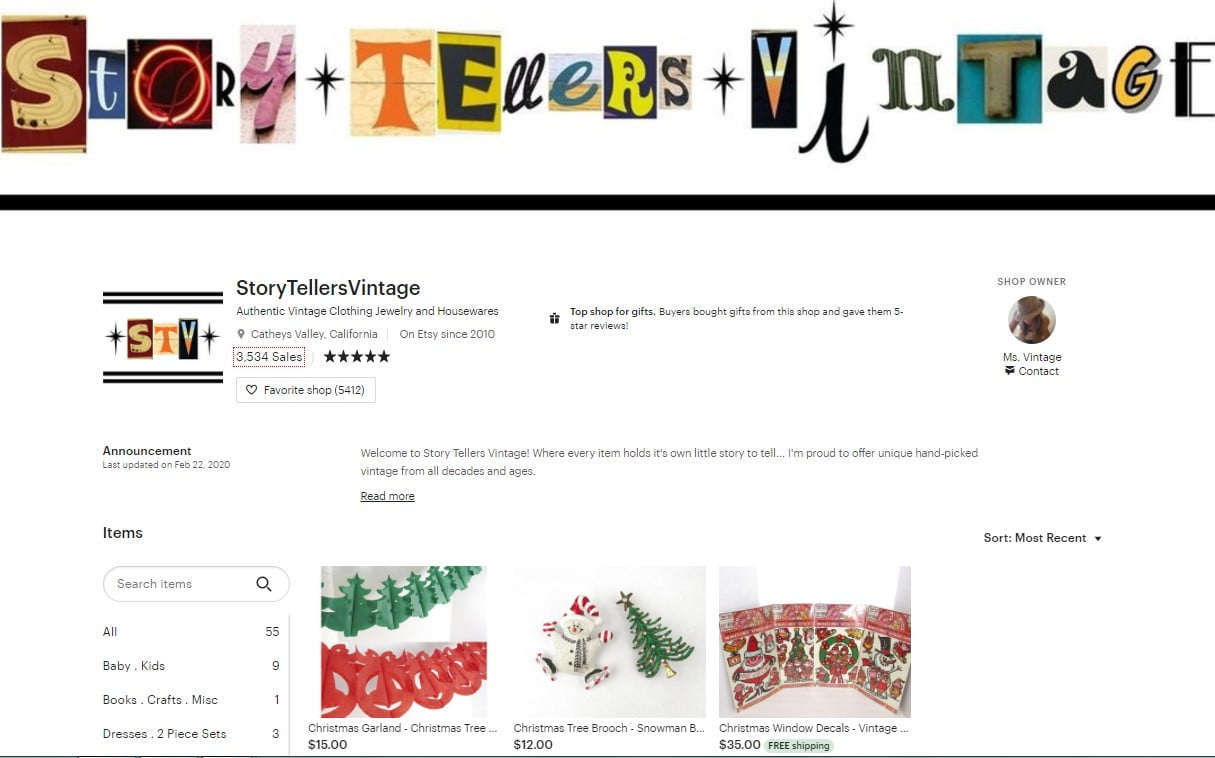 There are only a few vintage Christmas ornaments in this shop. But they offer many other vintage items like vintage clothes, vintage jewelry, vintage style dresses, and toys. You can walk through and pick some holiday gifts for your kids or friends. That's a good choice.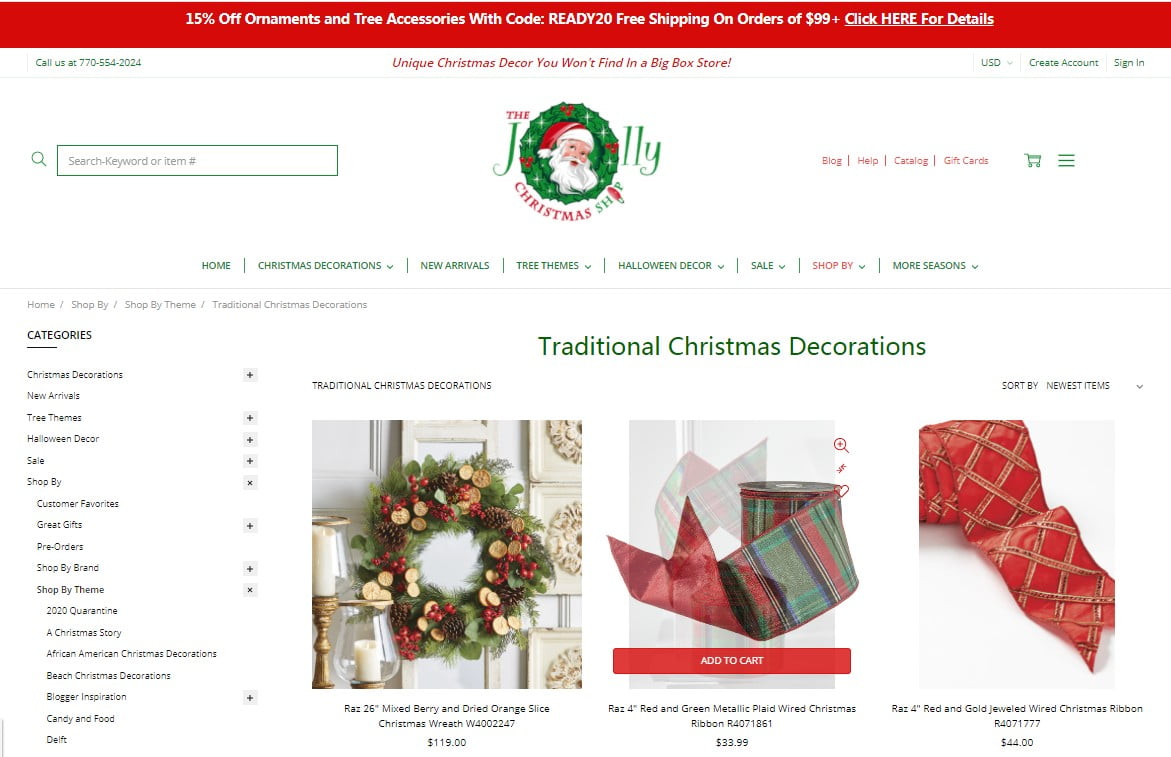 The Jolly Christmas Shop is to offer "Unique Christmas Decor You Won't Find in a Big-Box Store". They offer 1,000's of Christmas decorations, 85% of those items are new for that year. You can also find some traditional Christmas decorations in their shop. Don't miss their big discount!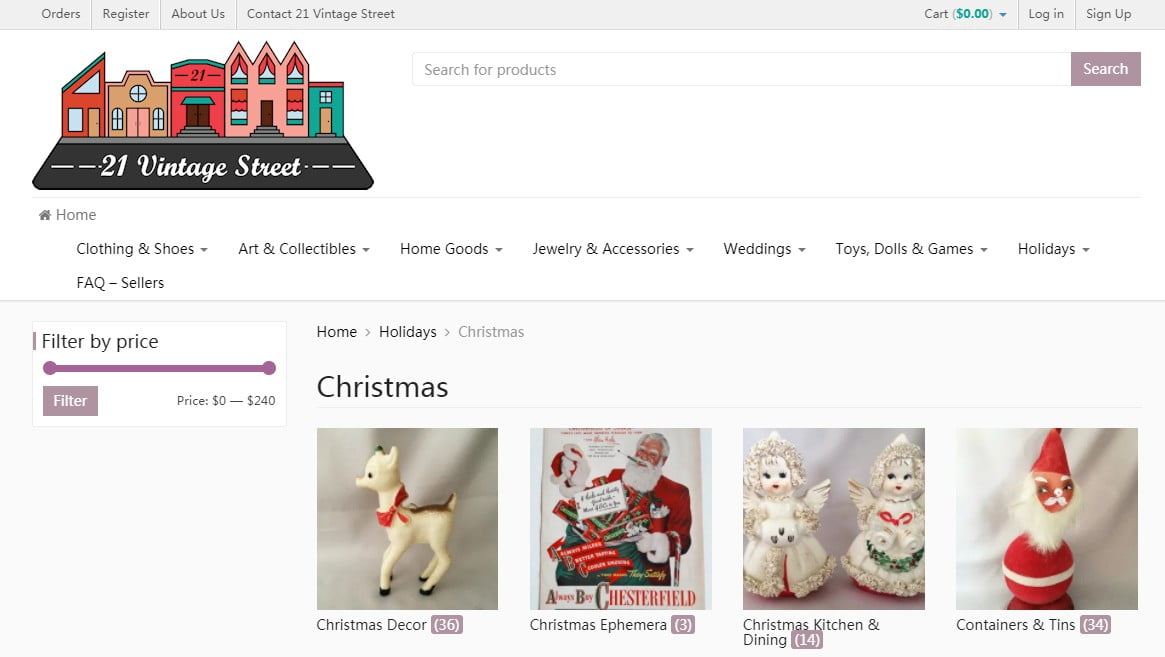 21 Vintage Street is a marketplace designed especially for the lover of everything vintage. It is an exciting and evolving virtual street with shops packed full of beautiful and historic products for the home, body, and spirit. Shopping some vintage Christmas in 21 Vintage Street is a nice choice.
For internet sellers – How to sell vintage Christmas items for a profit?
Nowadays, under the background of globalization, it is not difficult to be an internet seller. But it is not easy to sell items for profit. If you are a shop owner of a vintage store, here below we give some ways to help you sell vintage Christmas items for profit.
Step 1: Researching online to find the needs of customers
Spend some time on the Amazon, Etsy or eBay completed listings. You have to find out what vintage items are selling well. The 1980s Christmas items are selling better in fact. And then find reliable wholesalers or you can just sell your collectible vintage items.
Step 2: Preparing your vintage decorations, show them and sell them
Maybe you should prepare some best-selling vintage items from wholesalers. Take photography for them. List them in your shop. Set a minimum amount of profit that you want to make for the item that you are going to sell. For example, you can decide the price of $20 for shiny Brite ornaments and 1950s wooden ornaments. You can also learn about your competitors' prices. That's a good way. Learn from them and overtake them. Besides, arrange the package, shipping, and delivery things. Do not forget to provide good customer service for the good reputation of your business.
Step 3: Doing your marketing strategies
You have to master the marketing strategy to appeal to people who would like to buy vintage items. Maybe you need to optimize your product listings. Write the keywords for the vintage items' titles and photography them beautifully. Moreover, do not forget social media. Most people prefer learning information from Facebook, Instagram, Twitter, Youtube, Quora and etc.