It might not be an exaggeration to say that plaid is perhaps the most popular fabric pattern in the history of fashion. From humble shirts for blue-collar workers to haute couture jackets by Alexander McQueen, plaid is a favorite for all people all over the world. But just how did plaid become so popular?
Scottish origins
Plaid can be traced back to Scotland in the 1500s when it was used as a heavy fabric cover to ward off the bitter Scottish winter. Different Scottish clans took to patterning these heavy fabrics in unique patterns for identity. These patterned fabrics were known as plaids.
Plaid became so popular it was rumored that King James V gave the queen plaid as a present on one occasion. It was also banned at one time during the Scottish rebellion for its association with the Scots. It was allowed again in the late 1700s, regaining its popularity for making fashionable garments as at that time.
Blue-collar associations
Plaid came to the US with Scottish immigrants. In the US it was popular with outdoors blue-collar workers notably lumberjacks. Red and Black Buffalo plaid was popularized by the Woolrich Woolen Mills clothing company in the 1800s as the ideal wear for outdoor men. Pendleton clothing company began mass-producing men's shirts in the 1920s and then women's plaid shirts in the 1940s women's fashion.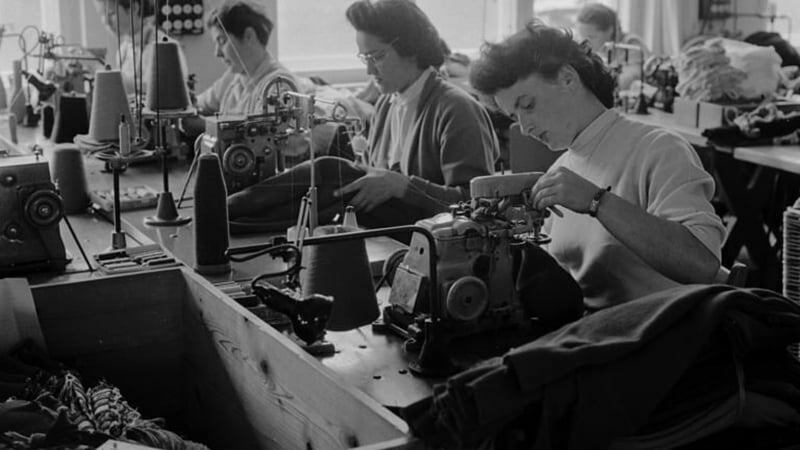 Plaid's popularity grew massively, especially in the styles of the 50s, when designers put out more exciting and willing to experiment with plaid. It was no longer a fabric for outdoorsmen only, but gradually became a trendy item for people of both sexes and all ages.
Plaid goes mainstream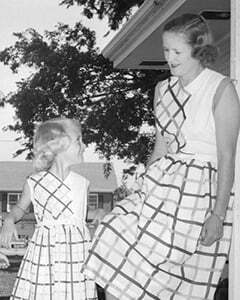 Plaid was so popular in the 50s and 60s, it was used for both formal and casual wear. Plaid skirt suits were trendy to wear to the office. Teenagers wore plaids with rubber shoes for a casual look while nearly every man had a plaid shirt to pair with denim.
Plaid played a big role in the fashion revolution of the 70s. it was the to-go-to fabric for the new generation of that time who were all about more individual freedoms. It became trendy and sexy when celebrities such as Catherine Bach wore it for her role in as Daisy Duke in the Dukes of Hazzard.
By the late 70s, the plaid pattern had become so popular, it appeared regularly in popular movies such as Charlie's Angels. It could also be found outside fashion on furniture upholstery, table cloths, and bedclothes. Rock bands like Nirvana also rocked plaid.
Plaid today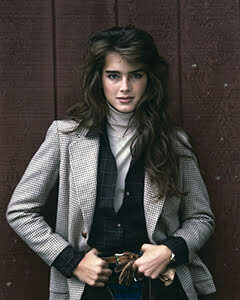 Plaid went out of fashion for some time in the 80s, then made a strong comeback in the 90s especially after the hit teen movie Clueless in which rich classy kids wore plaid. Since then plaid has regularly appeared in fashion shows especially winter collections. Big names in fashion like Michael Kors, Coach, Alexander McQueen, and Vivian Westwood are plaid fans, and regularly make stunning designs in this popular fabric. Are you looking for something ever fresh and trendy? You can never go wrong with plaid.