What is an Oxford Shoe?
The meanings of "Oxford" and "Balmoral" may differ depending on where you are. "Balmoral" is frequently used interchangeably with "Oxford" in the United States.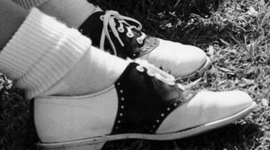 In the United Kingdom, the term "Oxford" is sometimes applied to any lace-up shoe with a more formal appearance, such as the Blucher and Derby. The Balmoral is an Oxford with no seams, except for the toe cap seam, dropping to the welt, a style common on boots in the United Kingdom and other nations. The variations or styles of Oxford shoes are also well-known.
Oxfords, as a kind of vintage shoes, unlike earlier shoes, were tailored to fit the foot. As students fought against knee-high and ankle-high boots, the side slit evolved into a side lace that later migrated to the instep. The toe cap can be lined with two narrow rows of stitching, perforated holes along the end cap stitching (quarter-brogue), perforated holes along the end cap stitching and on the toe cap (semi-brogue), or a semi-brogue with the traditional wingtip design (wingtip semi-brogue) (full-brogue).
What are the types of oxford shoes?
There are several sorts of oxford shoes, each with its own set of characteristics such as occasion, quality, and style.
Oxfords are the classic gentleman's footwear that never goes out of style. The rise of Oxford shoes in the 1920s. They are timeless, and they are still revered in formal dress in 2021.
These are the five styles of Oxford shoes;
Wholecut Oxford: Because it is fashioned from a single piece of wholecut leather, this form of Oxford is quite rare. It has recently become a highly popular shoe, albeit few brands will attempt to make a wholecut Oxford. Most shoes are constructed of many pieces of leather stitched together, as you may have noticed. Finding a flawless wholecut item can be difficult and expensive, thus wholecut truly represents mastery and excellent quality. Wholecut in black is a fantastic piece for an evening dress, yet they also look great in different colors for business.
Oxfords with a cap-toe: These are the most popular Oxfords. An extra piece of leather is placed on the toe of an Oxford, in addition to the usual vamps and quarters, thus the name. Broguing may be present on the cap of some of them. When it comes to business wear, cap-toes are your must-have Oxfords in black, yet they may be too informal for white tie parties. They become quite useful for business casual outfits with a little broguing.
Plain toe Oxfords: The term originates from the fact that these Oxfords don't have a cap-toe. Broguing on the throat is a possibility. Plain-toe Oxfords in black are the perfect shoe for black-tie or white-tie occasions. In other hues, though, they can be quite useful for wearing with business suits.
Wing-Tip Oxford: The wing-tip Oxford features a toe cap that extends to the sides of the shoes. They take on the shape of an "M" or a "W" depending on your perspective. They're a touch more laid-back than Cap-toe Oxfords, and most of them come with broguing. They look well with business suits, as well as chinos or jeans.
Austerity Brogue Oxford: This is a rare find, just like wholecut Oxfords. It's a wingtip Oxford, but despite the name, it doesn't have any broguing. The backstory on these shoes is fascinating. Due to the material's employment in military boots, there was a leather shortage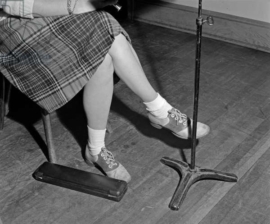 during WWII.
As a result of these limitations, shoemakers began to offer wingtip Oxfords without broguing, which saved around 1.5cm of offset. As a result, these are Oxfords for hard times. These Austerity Brogue Oxfords are a great alternative to cap-toe Oxfords because they're simple and tidy, but they're also uncommon. They can be worn with suits, business casual attire, or even a pair of jeans to dress them up.