Jewelry design and production in the 1960s fashion were loud and designed to make a statement. Masterpieces were still being made and worn by those that could afford it, but this decade witness the prominence of costume jewelry, which played a big part in the fashion of these decades. We present to you the top ten jewelry designers of the 1960s.
BOIVIN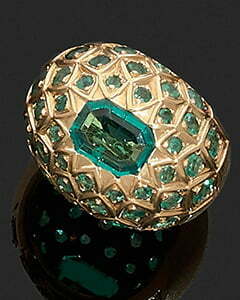 Jeanne Boivin is widely regarded as one of the finest jewelry designers of the 20th century. Boivin is the sister of Paul Poiret, the widely regarded couturier whose groundbreaking designs changed the fashion industry in the 1920s.
Inspired by nature, Boivin, along with Suzanne Belperron and Juliette Moutard, created some of the most unique designs ever made in the jewelry industry with their nature-inspired sculptural jewelry.
DAVID WEBB
The American jewelry design icon is the producer of numerous signature designs, many of which have stood the test of time. In addition to being gifted with super creative eyes, Webb was far more skilled than many designers. Despite kicking off with conservative designs in the 1950s, Webb became reputed for his use of bold colors, volumes, and structures.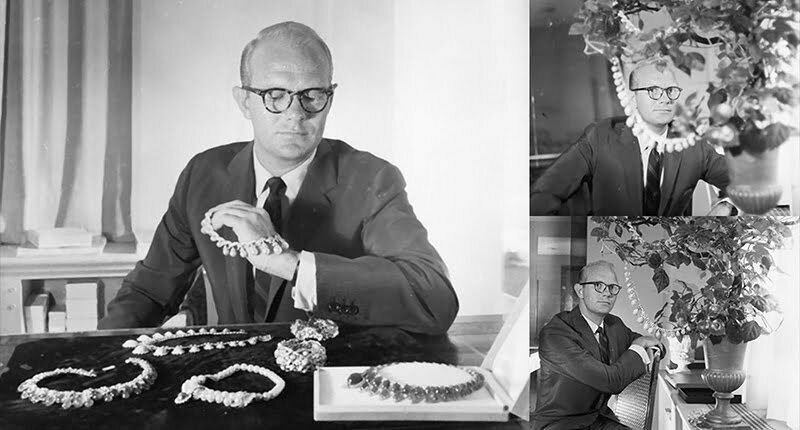 Webb was primarily inspired by nature, an inspiration which is evident in many of his animal motifs such as the zebra motif (which is featured in his company's logo).
SARAH COVENTRY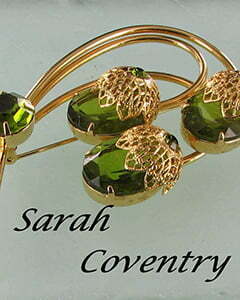 Established in 1949, the American 1960s fashion designers quickly rose to prominence in the 1960s. Due to its pocket-friendly retail pricing system, the brand became popular as its jewelry became more common at home parties. Sarah Coventry jewelry was sold in matching sets such as coordinating bracelets, necklaces, and earrings.
Although jewelry sold by Sarah Coventry was very popular in the 1960s, the company became bankrupt in 1981 and its popularity has waned ever since.
MONET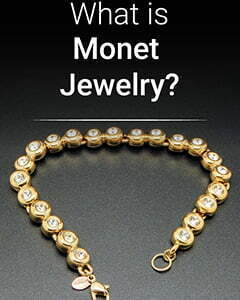 Founded in 1919 by Michael and Joseph Chernow, Monet was initially a monogramming business that became prominent in the 1920s. Monet became a force in the jewelry industry after hiring designer Edmond Mario Granville from Cartier. Granville was at the forefront of their success in the jewelry industry, as his nature-inspired signature motifs dominated until his death in 1969.
Monet was responsible for several technological advancements in jewelry production in the '60s. The "friction" ear clip and the "barrel clutch" for pierced ears were invented by Monet.
CORO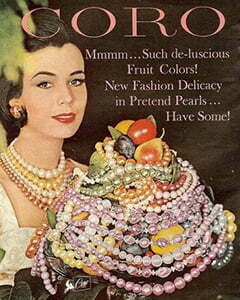 Despite kicking off with relatively unknown designers in the 1920s, the Coro brand peaked in the 1960s and after women began to wear beads, their stocks fell abruptly and they quietly shut their doors. But that was not before giving us 1960s fashion designers like Francois, Gene Verecchio, Oscar Placco, Robert Geissman, and Mass Raimond who went on to establish their own lines.
TRIFARI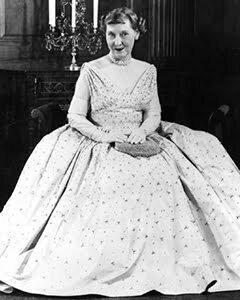 Trifari was founded in the 19th century by Gustavo Trifari, an Italian immigrant to the United States. Many historians of vintage jewelry regard Trifari as the pioneer brand that popularized custom jewelry all over the world.
During the 1960s, Trifari's vintage jewelry was particularly valuable and popular, thanks to its French designer Alfred Philippe, who also designed for Van Cleef and Arpels.
AVON
Originally a perfume brand founded in the 1880s, Avon began to include jewelry as a gift item for customers in 1963. The jewelry became popular and as a result, Avon began to produce jewelry in the latter years of the decade giving them a spot in the top ten jewelry designers.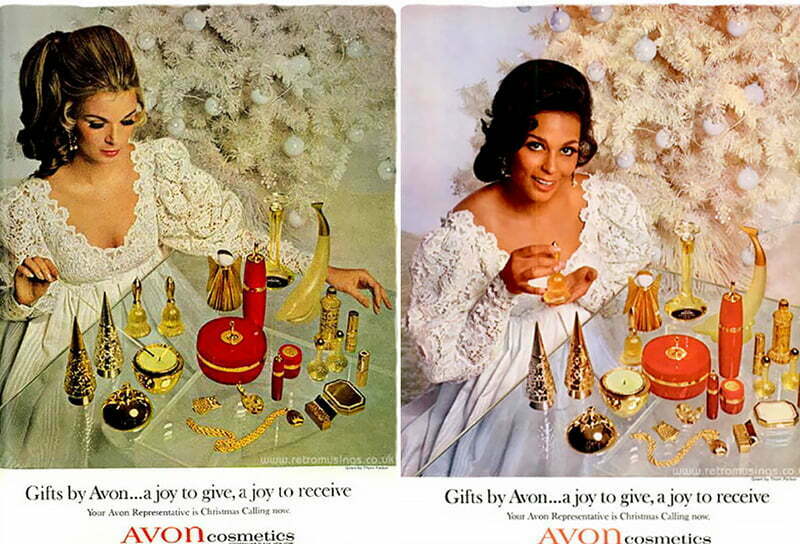 BJORN WECKSTROM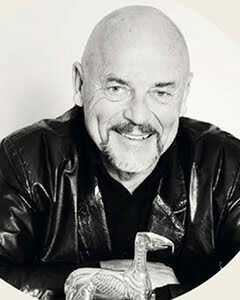 Finnish sculptor and designer Bjorn Weckstrom increased the reputation of Scandinavian design by creating jewels for the Lapponia Jewellery Company of Helsinki. His distinctive industrial and space-age shapes incorporated diamonds and other precious gems. He achieved texture through a new technique of injecting wax into rubber molds allowing great flexibility in both texture and shape.
HENNING KOPPEL
The award-winning designer was responsible for creating what is now known as the Scandinavian Modern Styles with his amoebic shapes which was a success making him one of the 1960s fashion designers.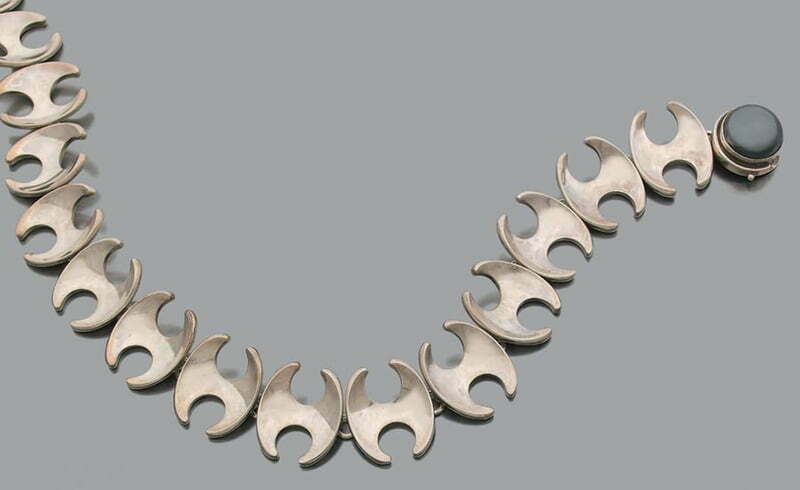 BULGARI
In the top ten jewelry designers is the fashion house of Bulgari which sold out many of their pieces produced during the '60s. They introduced color with multi-colored gold and other metals, with designs that reflected the modern age.