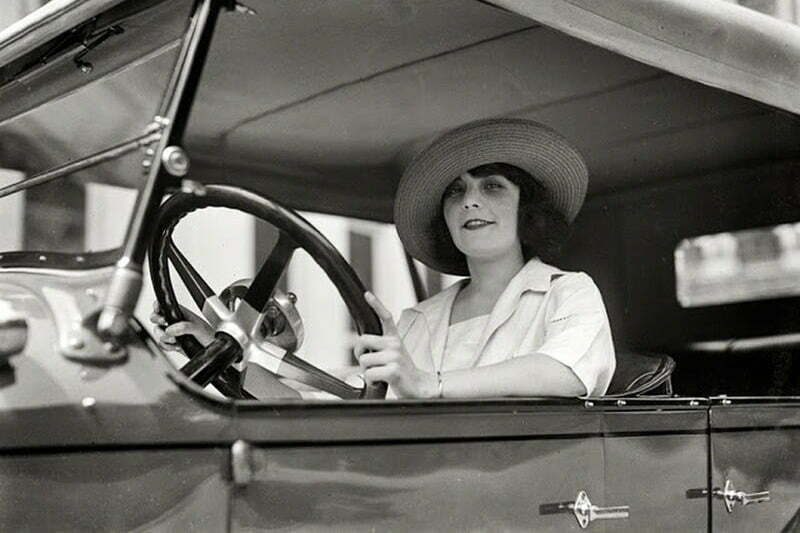 Hats were extremely popular during the 1920s. The roaring 20s fashion was not just limited to dresses for women. Some of the 1920s dresses, including white dresses, black dresses, and formal dresses were incomplete without matching hats.
Learn what 1920s women's fashion is like here.
The Significance Of Headwear In The 1920s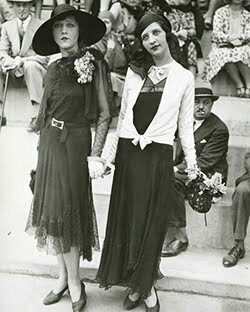 The 1920s was revolutionary in terms of female fashion choices. Women went above and beyond in trying to choose the most audacious clothing, shoes, and accessories for themselves. Also known as the Jazz Age the 1920s were full of music, art, and bold fashion choices. Women would not go outside during the day without covering their heads. Most women preferred hats instead of headbands or other accessories to cover their head whilst they were outside.
The many different types and styles of hats allowed women to be bold and feel fabulous. Nothing seemed outrageous anymore and women would be seen on the streets with large sunhats that had lace trimmings. This was extremely empowering for women and could also be seen as an expression of self-confidence and their sexuality.
Different Characteristics Of Women's Hats In The 1920s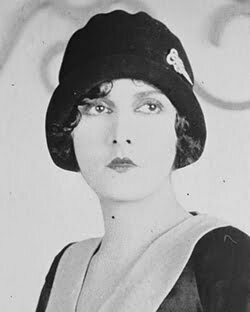 There were many different types of women's hats designed in the 1920s. However, some of the more consistent characteristics include the size of the hats. Larger hats were preferred in the era before the 1920s. Not only were they more modest, but they also provided great coverage from the sun and prevented possible sunburns. Even during the 1920s, women would wear large hats. Especially for outdoor events like outdoor tea parties and other semi-formal gatherings.
Instead of plain and drab hat designs, women got very creative with their hats during the 1920s. They would often add feathers to the hats to make them look prettier and more feminine. Colored feathers were very popular among women.
Other distinctive features include delicate lace trimmings or ribbons on hats. This would make a huge difference in the appearance of the hat. These features were not consistent in all types of hats and some hats were very different from others.
Different Types of Hats in The 1920s
1. Summer Straw Hats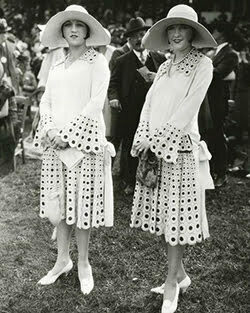 Summer straw hats were perhaps the most basic, and domestic, types of hats. They were not very decorated and were usually made of simple straw material. Women would usually wear these hats whilst doing house chores outdoors. This included working in the gardens, etc. Also, women would never wear these hats to any formal gatherings or events. This is because they were not very good-looking and were not meant to be flaunted around at parties, etc.
2. The Musketeer Hat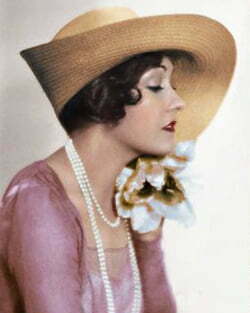 Also known as the Cavalier hat, the Musketeer hat gained immense popularity in around 1921. This is also the time that "The Three Musketeers" was released to the public. The Musketeer hats shot to fame very quickly and soon women were seen wearing a pretty hat with 3 distinct edges or points. These edges would appear when the hat was folded upwards. This hat was made from straw which made it extremely durable and flexible. Also, it was usually decorated with ribbons and sequins to make it look prettier and more appealing.
3. Tam O'shanter Hat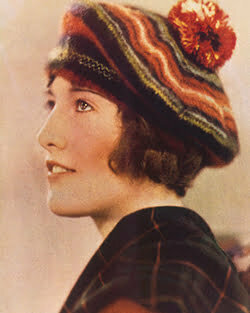 The Tam O'Shanter Hat was also very popular among women in the 1920s. Especially young, college students. This was due to several reasons. Firstly, this hat was extremely comfortable and floppy. This was mainly because it was not made with straw. Another reason why this particular hat was so popular among young women is that it was extremely easy and cheap to buy. Not only was it available in all markets, but it could also be knitted at home. The fabrics used for this hat included wool, felt, or velvet which were all relatively cheaper so broke college students could afford this hat.
4. The Sport Beret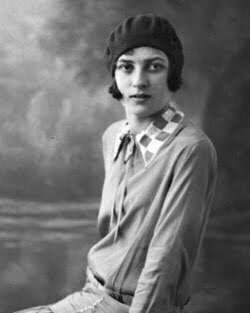 This hat was perfect for sporty girls. It was made with light felt fabric and had a leather band around it. This leather band was sometimes replaced by a wide knitted band. The beret was not only cheap but also looked great with a variety of outfits. This included skirts, large sweaters, and even sailor suits. It looked particularly great on sailor's tops for women because it was a sporty-looking sailor's hat. The beret was usually made with furry materials like the chenille and animal fur. This helped it stay warm and soft to the touch.