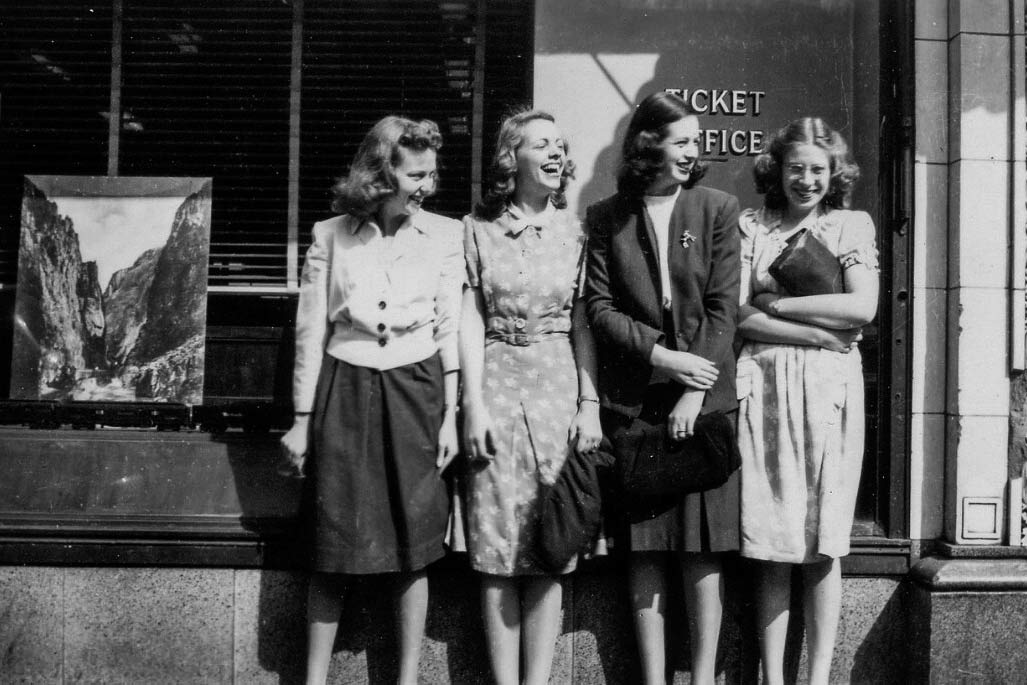 Shirt dresses are found in almost every woman's closet. They are the ultimate go-to dress of today's lady. It may look like the most modern dress at present versatile era, but it actually dates back to the time of World War 2.
History of Shirt Dresses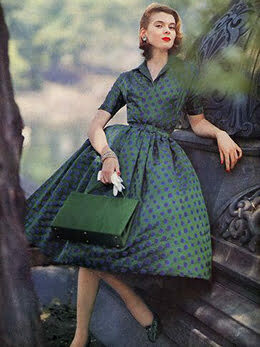 During the 40s, shirtwaist dress or shirt dress was the classic retro style vintage dress that was introduced in the market during 1930s. From a finely fitted bodice, clean lines, button up, to a flattering fall knee-length skirt was the most popular style for women back in the 40s. Creativity was no limit when it comes to this dress. Plaids, floral prints, and solid colors were all in trend. Buttons were the most amazing thing as they were used in contrast in a light color against a solid hue to make it pop.
Why a Shirt Dress is Versatile?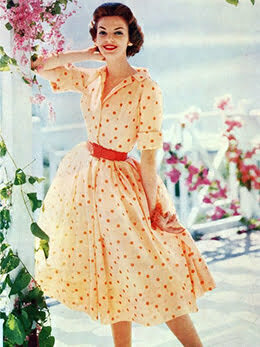 When thinking of a blank canvas, a shirt dress comes to mind at first. Its versatility can be elaborated with the fact that it can be worn from day to night. As it gained the deserving popularity during the 40s, this vintage dress had to exist from a royal's wardrobe to a small cupboard of a common woman.
A shirt dress is something that perfectly complements feminine curves that can go everywhere from an informal house dress to a highly professional board meeting.
As its balanced flared skirt and exquisite tailoring catch all the eyes, the dress itself has a delightful stretch and a slight sheen that effortlessly make its places in the closet and body of every woman, especially western.
Style Ideas for Shirt Dresses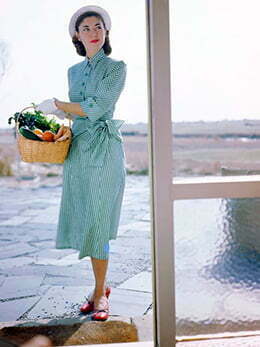 Since it is versatile, almost everything can go with this modern vintage dress. Whether you opt for a bag, hat, or shoe, there is always a way to transform your look with a shirt dress. Choose a velvet fascinator or a straw hat, or studded stilettoes or beach flip-flops, a shirt dress can carry it all. Half knee boots would kill. Since it is an easy-going attractive dress, you can leave your designer imagination untamed. Let it be pragmatic and playful all at the same time whether on the street or with your boss, even better if you are the boss! If you want to keep things casual with your dress when stepping outside, snickers would go perfectly fine over your pretty summer attire.
Belts are necessary to really define your natural waistline while being a mainstay in a chic yet sophisticated lady's wardrobe. Whatever style of belt you have got, keep them in your closet as they can be worn everywhere on a shirt dress. The combination of a shirt dress and a belt is parallel to none. Don't forget to match the belt with your bag and shoes to make your attire stand out among the crowd.
If you like to leave the dress open, you can try to change the look and fullness of the skirt simply by adding an underskirt that ends just below or above the hemline of your shirt dress. On the other hand, you can use a topper or bolero to make a signature style wherever you go. Even though summer heat can be dreadful, air conditioning can be cold if coming directly to your skin; a thin layer can be a perfect buffer with your shirt dress's overall look. Try adding some jeweled accessories when planning to go in a date or drinks – Bonus Tip!
Factors for Buying a Good Shirt Dress
It is important not to end up buying a lemon when you are investing a good amount in something. There a few things to take care of when hunting your favorite vintage shirt dress.
Don't settle for a reasonable price tag for a dress even it has a bad fabric, uneven seams, and poor sewn buttons. Make sure the dress is easy to care for and won't fall apart just after a few wears. A dress is always an investment that profits you by recreating your look from top to bottom.
A shirt dress you choose must fit you like it is made for you. It shouldn't be too tight, uncomfortable, and fussy to deal with. With innumerable options with shirt dresses, anything can be enough to feel disastrous when you slip in it. Fitting is the ultimate weapon of every winning look. Don't go blind over cheap price tags.
When you've finally got the perfect dress with the above-mentioned tips, it is time to ensure it's worth the effort. Now it's time to make your new dress complement your existing accessories and vice versa.
With uncountable choices available in the market, being vigilant about your choice and requirements is essential to find the best piece for you. So, which vintage dress is your perfect match?