The cocktail dress is an important feature of the roaring 20s. This dress evolved after the war to become a party dress that was midway between a ball gown and an everyday dress. This is in line with the celebratory and exuberant party mood of the 20s where nightclubs, parties, and other celebratory and casual occasions were commonplace requiring dressier outfits.
The all-night partying as well as the popularity of jazz music with many popular dance styles such as the Tango, the Charleston, and the shimmy among many others were the new thing in the 20s where people were determined to dance away the woes of the war that had proceeded this period. 1920s women's fashion evolved to embrace this mood and cocktail & party dresses became a common feature for evening entertainment.
What Did the Typical 20s Cocktail Dress Look Like?
Fit & Look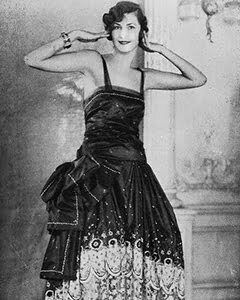 Cocktail dresses for women also embodied the same boyish look that women's day dresses had and they featured a dropped waist, flattened bust, and a straight cut. They were loose-fitting ideal for a dancing affair and often were decorated with embellishments such as fringes. They were mostly sleeveless and fell below the knee or mid-calf especially for semi-formal and casual occasions. There were dresses in sleeves as well as plus size cocktail dresses too.
1920s Necklines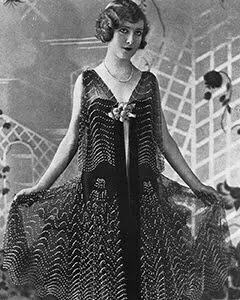 The cocktail dresses often featured V-shaped, scooped, or low square-cut necklines with one of the more popular trends being a deep V down to the waist with a nude inset fabric to give it a square finish. The backs were just as daring with V-shapes, scoops, or shawl-like draping.
Waistlines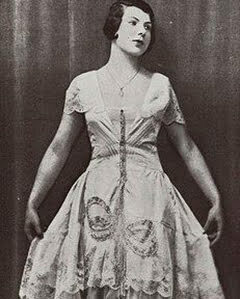 At the dropped waist, the fabric was draped or shaped using gathers around the mid-hip or lower area and this was often finished off with a big bow and sash at the side or front of the dress. The dresses also featured decorative jewelry such as pins and large clips with the aim to make a statement.
Hemlines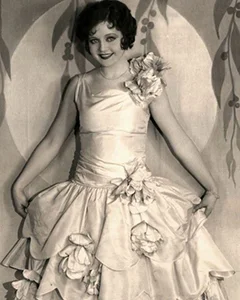 Hemlines were not left behind on the cocktail dresses and embroidery, and contrasting beading elevated the look of the hemlines. They were also sometimes scalloped and decorated further with fringe trim to swing around during dancing!
Type of 20s Fabric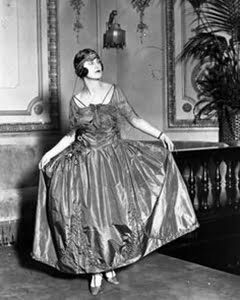 Like most of 1920s dress in women's fashion, the cocktail dresses were made of luxurious fabrics such as velvet, chiffon, and lame layers, silk, and satin. The colors were mainly metallic such as gold and silver as well as other jewel-tone colors, creams, and pastels.
What Accessories Accompanied the 20s Cocktail Dresses?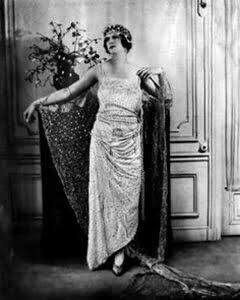 While the cocktail dresses were designed to be a statement-making outfit by themselves, the roaring 20s was all about glamour so there definitely had to be accessories to go with the dresses. Women wore long necklaces in layers made of beads and fake pearls, gold and silver cuff bracelets were also popularly worn around the arm and biceps. Beaded or feather turban hats and headbands became an accompanying feature for the cocktail dresses while motifs of butterflies, Egyptian cats, dragonflies, and gold snakes were also a sought-after accessory. The evening bag was also a necessary accessory and was small, beaded or meshed, and lightweight.