Costume jewelry is doubtlessly a timeless fashion statement, unlike many accessories that fade with time, it will interest you to know that costume jewelry has not for one era gone on a break, instead, it has evolved and is still evolving. You should know that costume jewelry is quite different from fine jewelry; the former being culled out of inexpensive materials and imitation gems. The selling point of costume jewelry has to be its uniqueness, its affordability, and most importantly its timelessness; a simple hack here, the older the costume jewelry, the more valuable it is, talk about magic!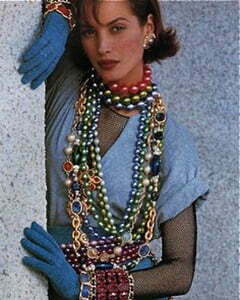 This timeless fashion statement is said to date back to the early 19th Century and has been around for over 300 years; this was the leading fashion item in the 80s, to describe the women's fashion of the 80s, is to describe costume jewelry; any conversation on styles of the 80s would have costume jewelry in the same breath. The characteristics for each era however differ and it will be interesting to know the era where every item in your vintage collection fits or "your prospective vintage collection" if you plan on starting a collection. Owning pieces from each era is a gracious way of connecting with history; each era telling a story through your jewelry.
If you lived in the 1920s, you would have been popping in long earrings, narrow bracelets, long and short necklaces made of clear and colored glass stones as well as faux pearls, white metals, and marcasites; Elsa Schiaparelli and Chanel would have been your credible jewelry contacts.
The 1930s had its own unique costume jewelry which was somewhat on the simple end; pendant earrings, double clips, double clip brooches mostly made of molded glass, Bakelite, and inexpensive plastics, and the top costume jewelry designers in that era were the likes of Boucher, Ciner, Eisenberg, and Trifari. The purchase of costume jewelry in this era heightened as a result of the Great Depression (which led to low income) and people were pushed to try out new pieces.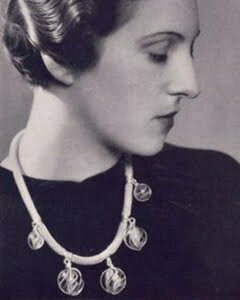 The costume jewelry styles in the 1940s were not too far from that of the 1930s except for the introduction of ear clips and new materials used to make jewelry; materials such as leather, natural shells, ceramic, sterling silver, wood, and Lucite. The 1940s had top costume jewelry designers such as Trifari, Hobe, Eisenberg, Coro, Juliana, Ciner, and Weiss. The twist in the usage of materials for costume jewelry in this era was inspired by the Second World War; it was more of an improvisation.
Christian Dior, Juliana, Hobbes, Ciner, and Weiss were the top costume jewelry designers who drove the evolution of costume jewelry in the 1950s when women made a fashion statement with matching accessories like cluster earrings, pendant earrings, bib necklaces which were made from decorative beads, art glass and textured metals. There was the incorporation of multi-colored stones and beads in costume jewelry in this era; safe to call it the colorful era.
Talk of a bold and audacious era and the 1960s will definitely show up with its large pendants, ball drop earrings and multi-strand necklaces made with vinyl, Perspex, Art glass, textured metals, and decorative beads with one excellent top costume jewelry designer; the costume jewelry of the 1960s is largely associated with Kenneth Jay Lane. Bangles in multiple colors were the topmost fashion statement in this era.
The 1970s can be termed the perfect multi-tasker as it was popularly known for multiple costume jewelry which was made from natural materials such as wood, stone shell, and bone. Definitely one of the most distinct eras in the evolution of costume jewelry; making use of colors in rare shades like olive green, cream, burnt orange, and brown. Coro and Haskell were the major top costume jewelry designers in this era. 
A major feature of costume jewelry has to be its affordability yet uniqueness that makes an undeniable fashion statement and that was what the 1980s made most visible using gold-plate, faux gemstones, and imitation pearls which made up the large hoop earrings, beaded necklaces, jelly bracelets, and cocktail rings. The top costume jewelry designer for the 1980s was Vivienne Westwood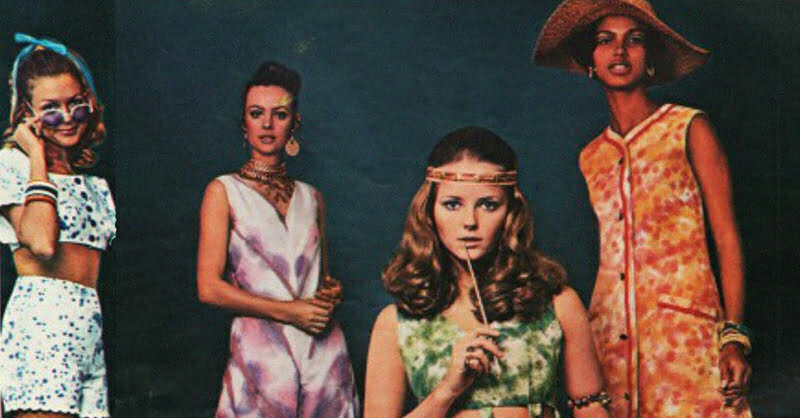 Costume jewelry is all-inclusive; having people of different social statuses and tribes owning pieces of it. It is proof that not all things that are beautiful and exquisite need you to break the bank. Costume jewelry is obviously not leaving anytime soon knowing it has stayed with us this long, it will definitely stay longer and may become the rave once again in the nearest future. You should start shopping your pieces from each era until you have a collection of all eras in your space; a subtle way of making history in fashion.