The 1940s was a magnificent era that gave birth to many fashion statements. People continue to follow the trends set during this time up to this day as well. The shoes that were worn during the 1940s were also extremely stylish and could be worn with a number of different dress styles. Mentioned below are examples of some of the shoes that you can wear with a 1940s dress:
1940s Floral-Embroidered Mesh Closed-Toe Heels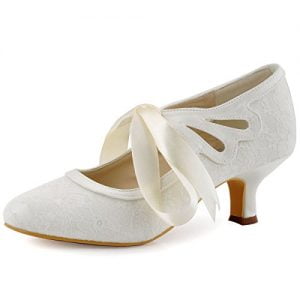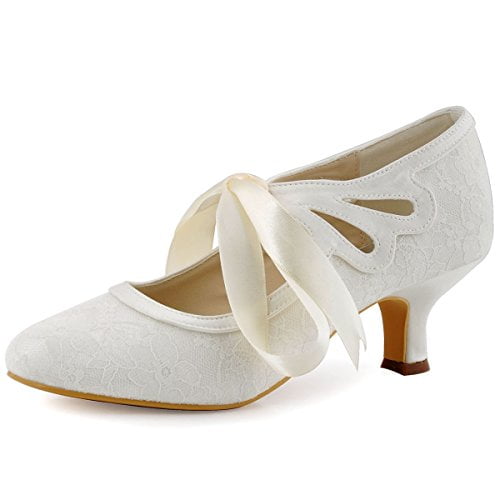 Floral-embroidered mesh closed-toe heels are a perfect fit for your big day. A matching satin ribbon that ties into an elegant bow adds to the style of these shoes. Laser-cut, tear-drop design is also another detailing that made these shoes look exotic. You could wear these ivory shoes with various dresses, but it would look ideal if you wore them with the special dress that you had gotten for a special occasion.
Leather Brogue Wingtip Lace-up Oxfords for 40s Women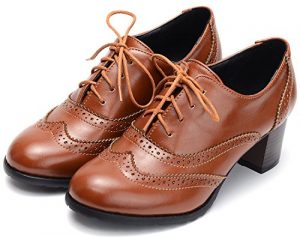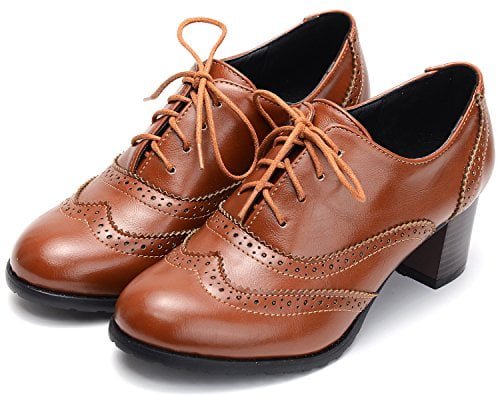 Leather Brogue Wingtip Lace-up Oxfords are another huge deal when it comes to 1940s shoes. These shoes were perfect for wearing with comfortable yet modish clothes that would give you a very fashionable yet strong vibe. You could find these shoes in various tones of brown and the length of the heels varied as well. Shoes with appropriate heel length could be opted for according to the style that you wanted to sport. The lace detailing of the shoes secured your feet in the shoes and made it very comfortable for you to walk in them.
40s Floral-Lace Wedding Shoes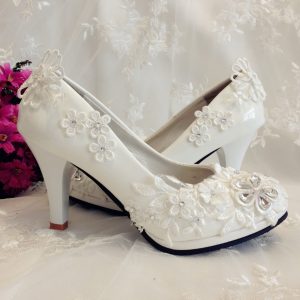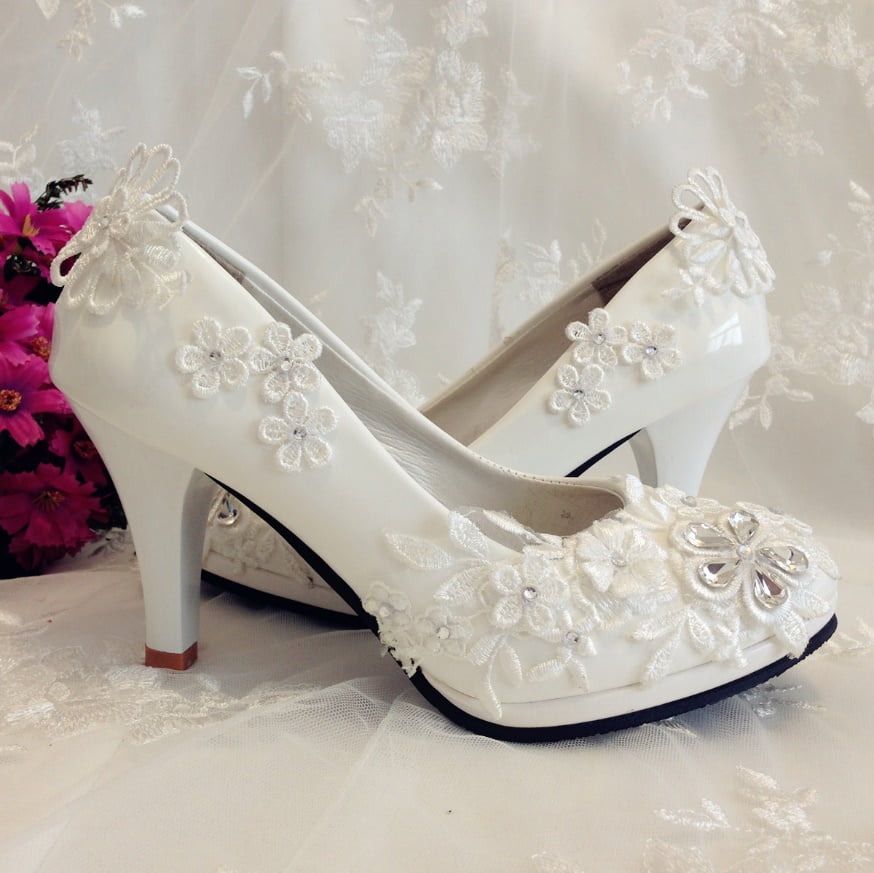 Floral-lace wedding shoes are the best fashion accessory that you could wear with your wedding dress without dimming the shine and magnificence of the dress. The white color of these shoes made you look even more elegant. The rate of elegance is automatically increased once you wear these shoes and put on that absolute favorite dress of yours with it. The stones that decorate these shoes add more brilliance to them and bring another level of magic to your wedding day.
Open-Toe Wedge Heels for 40s Women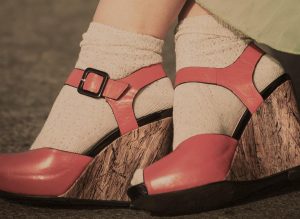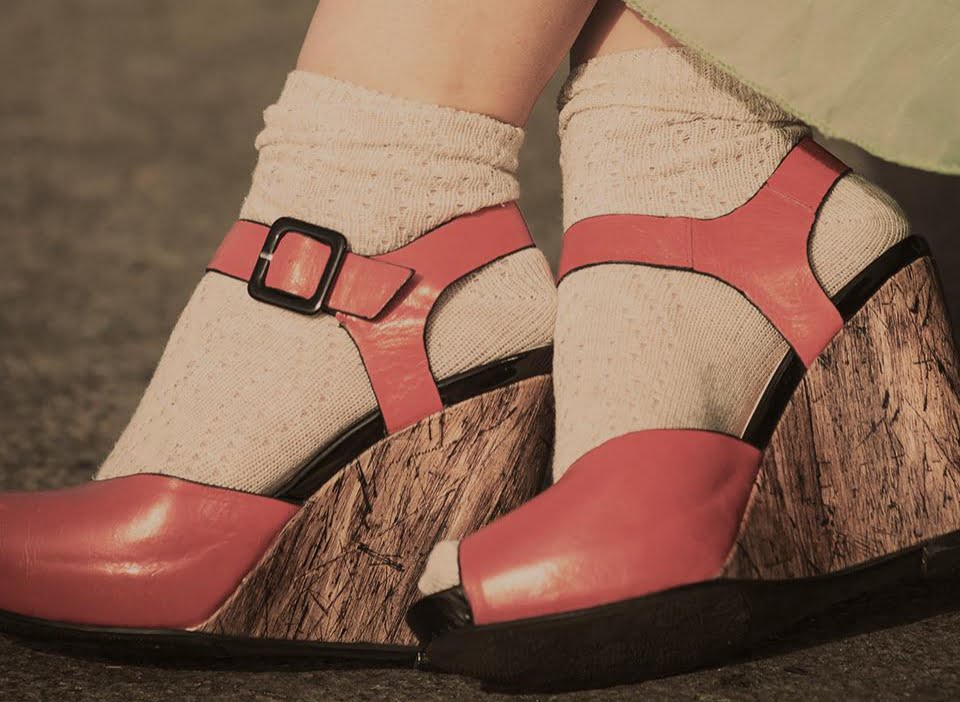 Open-toe wedge heels were for the free spirits of the 1940s. These shoes gave you an extra inch of length that you would love. The wood pattern of the wedges looked really cool and the contrasting, bright straps and flap of the shoes added more style to your look. The buckle detailing not only looked pretty, but it also gave you the option of adjusting the tightness of your shoes according to your will. These shoes are a perfect combination of style and comfort, all packed in one.
Round-Toe Two-Tone Sandals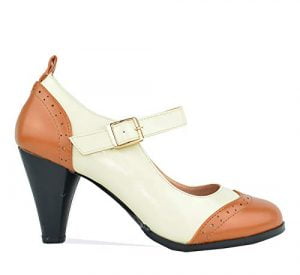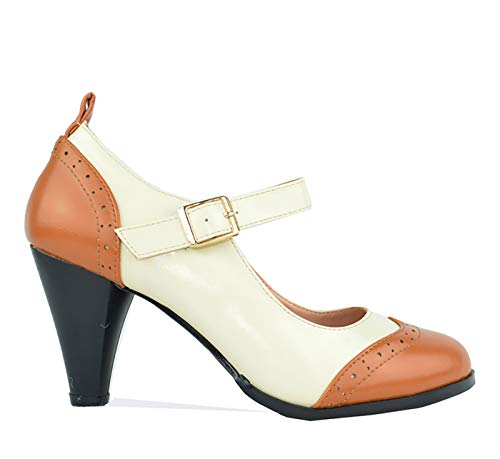 These round-toe two-tone sandals could be worn with stylish dresses and plaid skirts. The adjustable mary jane strap of the shoes gave you the comfort and option of adjusting your shoes to the point that was ideal for you to tread in. The sleek heel of these shoes made you look beautifully bold and strong. Owning a pair of these shoes is the best thing that you can do for yourself.