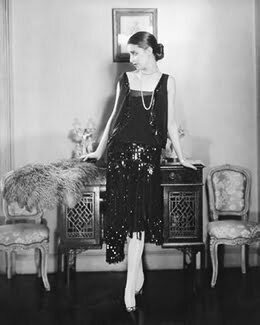 The 1920s is not only reminiscent with a breakthrough in the suffrage movement, but also high fashion and accentuated accessories such as feathered hats, headbands with tassels and beads, and fans. The 1920s, particularly 1928, saw fashion diverting itself towards the rise of the classic 'flapper' costume.
Since flappers were associated with beads, sequins, and tassels or the like, many thrift stores today, endorse the costume with accessories for sporting the entire look. To this date, this 1920s dress holds a pivotal importance when considering the hallmarks of fashion in that era.
To shed some light on the epic 1920s Dress, let us get into the details of how this vintage dress actually rose to glory and popularity.
Daytime or Evening 1920s Dress – Which one do you Prefer?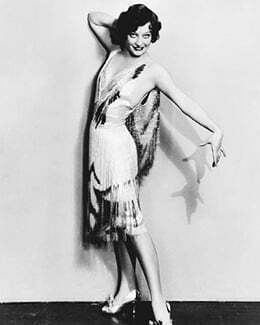 The daytime 1920s dress, aka the flapper, were designed as loose slipovers that were quite easy to get into, but only for the dainty, petite, and less busty women. The flappers were usually embellished with beads, sequins and pintucks, and comprised of either collars with neckties or belts with long interrupting pleats as well. The flapper costume, when supported with bodysuits or slimming lingerie helped mature and adult women show their femininity.
The evening 1920s dress, albeit, was considered a bit too outrageous for the mindset that the era hailed. While necklines and exaggeration of cleavage were still harshly opposed, many women slipped into flappers with plunging and low backs in order to conquer the autonomy over their body. The embellished beads and sequined fringes helped the women dangle to the Charleston on the dance stage in style.
How to Design your own 1920s Dress!
First things first, you have to decide whether you plan on settling for a store-bought vintage flapper (hello, costly?) 1920s dress, or wish to take a chance on your own? Not every vintage shop is expensive though. Many thrift stores carry fabric and accessories that can help you design your own flapper dress, while some let you have the entire designated package for a considerable amount.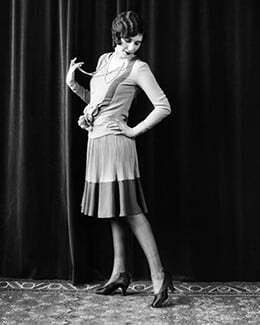 Considering that you're ready to make your own 1920s dress, you need to start out with your fabric hunt. Remember that the flapper dress is stealthy, shimmery, and exquisitely loose! So, we're looking for fabric that is light-weight yet credible enough to wear to a party which is why choosing silk, satin, chiffon, georgette or crepe is on top of our list.
Tackle the fabric shops for beads, sequins, collars, pintucks, neckties, fringes, tassels, or basically any sparkling accessory to embellish your dress with. You can always choose a low-budgeted fabric and splurge on your accessories as they're the real VIPs that will help you complete your look for the 1920s dress.
Finish off your 1920s dress with a fan, a feathered head band, and perhaps a smokey eye look with a bold matte lipstick. Don't forget your heels and the cloche hat to complete your look. You're now ready for your next masquerade party, so enter the 1920s era with a self-designed flapper dress and leave everyone in awe.