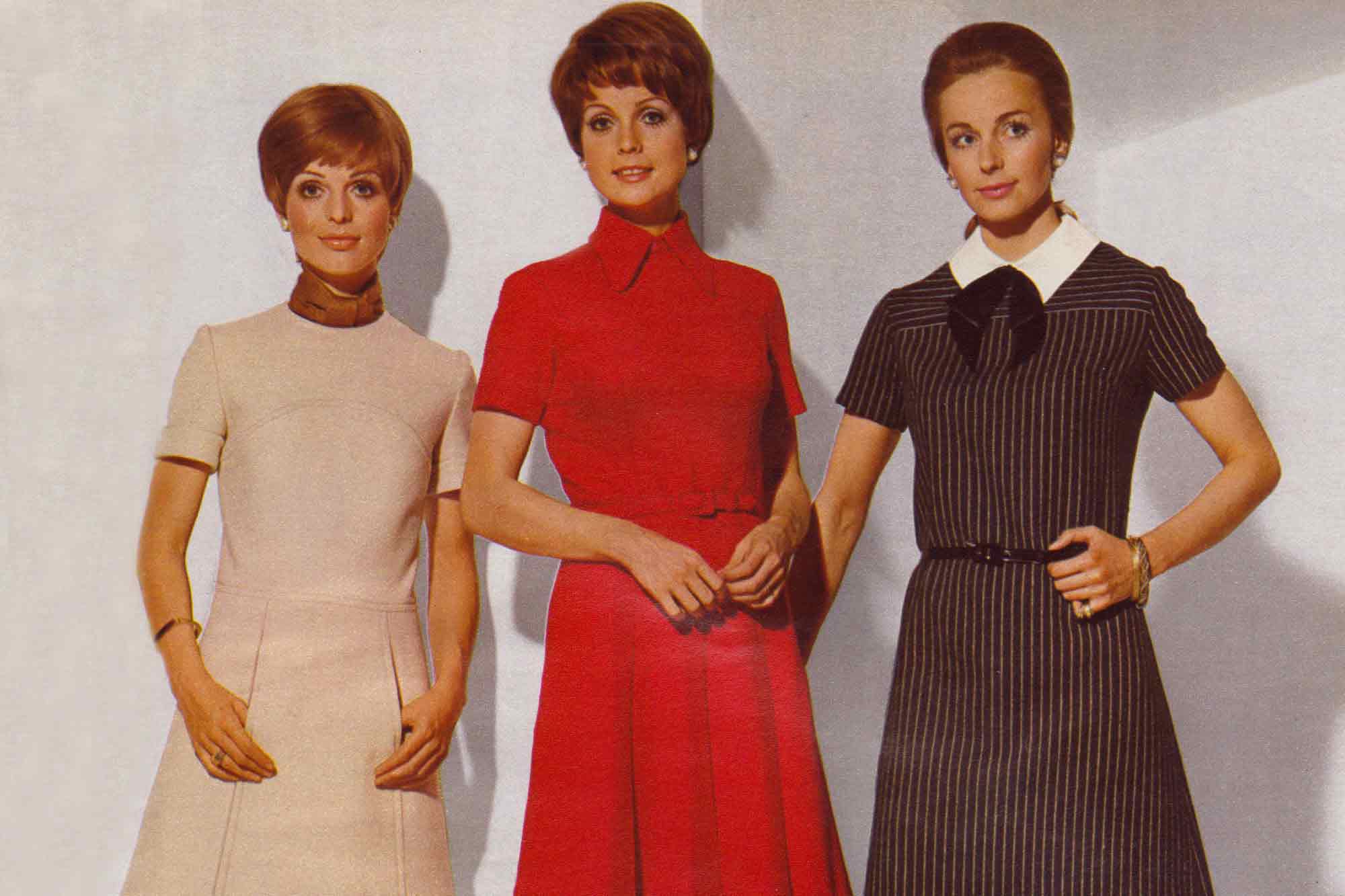 The vintage dresses worn in the 1960s were not only stylish but also super comfortable. Bright colors were the true identity of the 1960s dresses. Even with their minimal style dresses, it wasn't difficult for a person to stand out of the crowd.
In today's world, it isn't difficult to recreate a look from the 1960s. You can easily get all the material needed to sew a vintage dress from your local stores. Thrift stores are also a great place to get the key elements used in making a 1960s vintage dress. If you also want to make a style statement, try the tips and tricks mentioned below to make your 1960s dress.
1. Choose The Look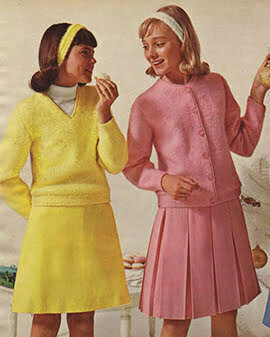 Before starting as to how you can make a 1960s vintage dress, you need to be clear about the look you want to go for. In the world of fashion, the decade of the 1960s is divided into three sections; Early 1960s, Mid 1960s, and Late 1960s, and each of these sections had different trends of clothing and dressing up. From matching sets and suits to colourful mini dresses, we see all kinds of hot trends people were into. So, it would be more comfortable for you to make a 1960s dress if you knew what you wanted to look like.
2. The Colour Combination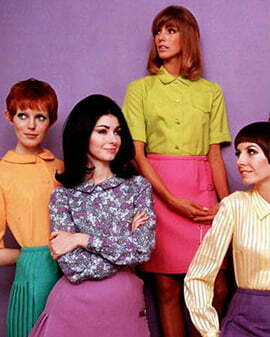 Colour combination is an essential factor when you want to look good in a vintage dress of the 60s. If you go with dull and boring colors, you are definitely not a 60s fashionista. In the 1960s, the dresses were all about bright and bold colors. A combination of black and white was also considered a super mod. So, be careful when opting for the colors of your dress because a tiny mistake can ruin the whole mood. Also, going for bright colors that best match your personality and taste can't be that hard.
3. The Print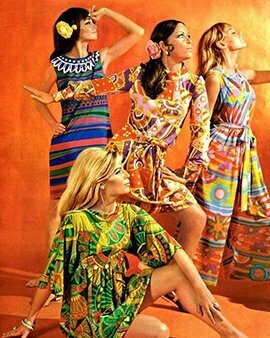 Different shapes, bold patterns, and geometric lines were the prints of the 1960s. People would often go with bold prints on bright colors to match the 1960s fashion vibe. Floral prints were also in, but mostly; it was all about shapes of different sorts that could bring out the boldness of a person in the best possible ways. These prints were for the people who dared standing out of the crowd and were not afraid to try something new. If you are also trying to make a 1960s dress, don't forget to look out for fabric with lots of shapes and stripes, polka dots and patterns.
4. The Fabric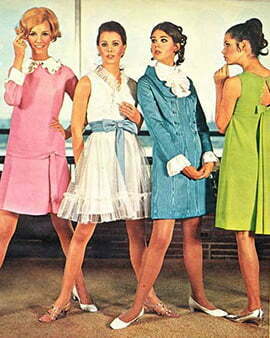 The era of the 1960s gave rise to experimenting and trying out various fabrics. The designers were eager to bring uniqueness and style using man-made materials. Synthetic fibers were used in the making of outfits which were easy to care for. To give your 1960s dress an authentic look, go with fabrics such as spandex, rayon, or nylon. You can easily find these vintage dress fabrics from clothing retailers at reasonable prices.
5. The Style of Stitching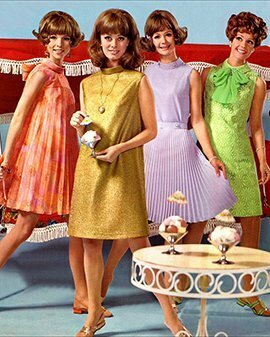 To make a 1960s dress, you have to have some knowhow as to what styles of clothing were popular those days. The 1960s was the decade of mini dresses, skirts, straight pants, bell-bottoms, and boxy tops. A-line dresses were also a popular choice for many. These dresses used to come in minimal designing with short hems. The dresses were usually adorned with white collars and buttons. People would also go for white belts to add more style to their outfits. So, you can also get your 1960s dress made with minimal effort and lots of styles incorporated into it.
6. Accessories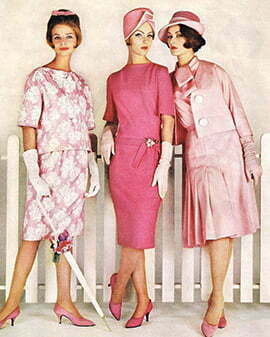 Any look you want to go for is incomplete as long as you don't have matching accessories to go with it. The 1960s was as colourful as it could get with its bright and beautiful bangles and bracelets and other such accessories. The jewelry was mainly made out of plastic. Cloche hats and headbands were also among favorites in those days. Sunglasses of a round or square shape and big button earrings were in. When it came to purses, the trend was to carry a vinyl or plastic purse. A lot of matching, with tights and wrist-length gloves was also preferred. The shoes were usually square-toes or pointed with low heels, but Go-Go boots were also super trendy. Now, in order to complete your look with your 1960s dress, follow these tips to look chic.
The 1960s is a decade of high style and boldness. The minimal dresses made out of bright coloured fabrics and bold patterns were extremely stunning and would instantly transform a person into a fashion diva. So, the attraction of 1960s dresses is undeniable, and if you are also wanting to stand out of the crowd, making a 1960s vintage dress is the best option to go for. Don't forget, matching accessories add to the charm!