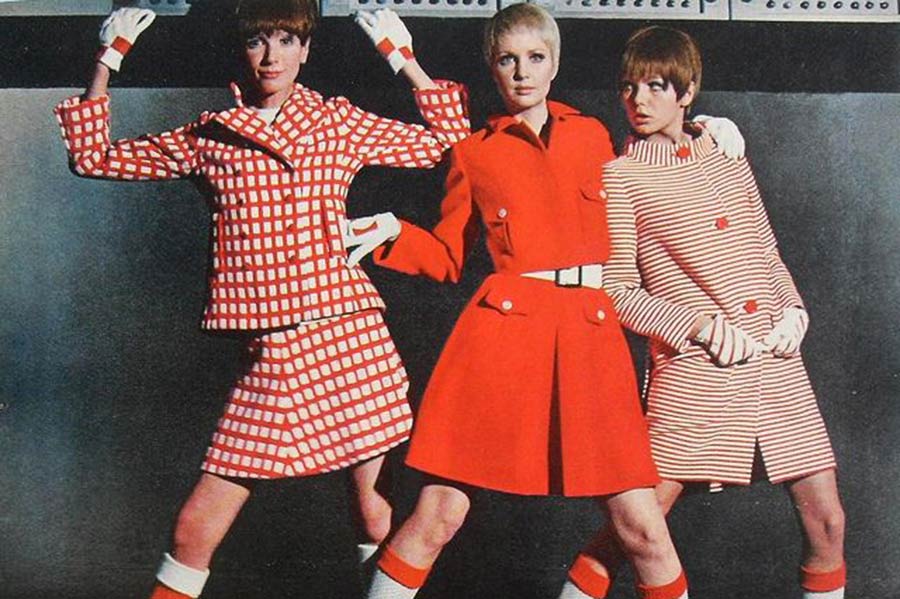 The vintage dress fashion of the 1960s, with its mod style, has a special place in everyone's heart. This decade of fashion had incorporated within itself, not only class but style as well. Dressing 1960s mod style in today's world, though requires some effort, automatically makes you a style inspiration for everyone around you.
Keep reading to find some of the tips as to how to dress 1960s mod style:
1. A-line Vintage Dress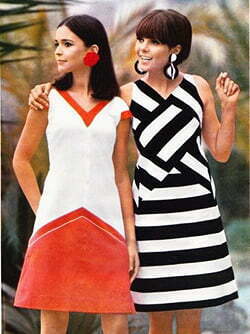 If you want to dress according to the trends of 1960s mod style, the first thing that you need to lay your hands on is the A-line dress which is worn above the knee or a knee-length skirt. In 1960s, these types of dresses were the supreme example of mod style. So, if you are going to a 60s mod style themed event, rest assured because these dresses are instantly going to turn you into a 60s fashion diva.
2. Nude Tights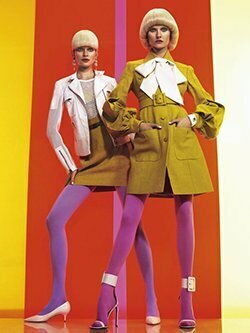 In the 1960s, tights were considered an essential part of the mod dressing and were worn with almost every outfit of every kind. For your vintage dress, go for nude tights to look stunning. Tights not only cover your skin but also add style to your dressing. You can pair your tights with skirts or a mini dress. You can get tights in various colours and prints to match your outfit as well.
3. Black and White Trend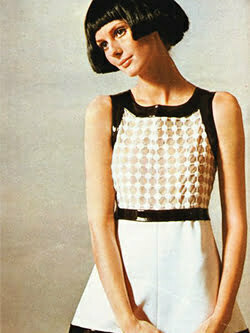 The 1960s offered a massive black and white trend to the people. There were all sorts of shapes and patterns adorning black and white fabric. Whether it was checkered black and white dress or white blouse paired with a black skirt, you were always under the spotlight. So, in order to dress 1960s mod style, grab your black and white outfit and go out with style.
4. Bold Patterns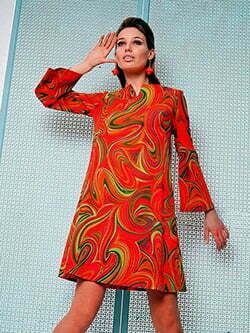 Bold patterns have always been in vogue. From floral prints to vector designs to geometric shapes, bold patterns were seen everywhere in the 1960s fashion. These patterns not only brought out your personality well but also made you look super stylish. Now, it is your time to opt for bold patterns to look your best in your 60s mod style. You can also add matching accessories to your outfit and go for footwear that best compliments your style.
5. 1960s Shoes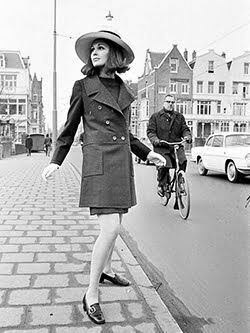 The shoes worn in the 1960s were usually square-toed, had low heels, and were often adorned with buckles. There was also the fashion of pointed pumps those days. In 2019, square-toed shoes and pointed shoes have made a significant comeback. So, you might as well shop for a pair of both to match your 60s mod style outfit. These types of shoes really add to your personality and style statement, making you a fashion queen in an instant.
6. Straight Pants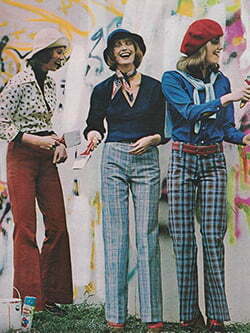 Straight pants are one trend that was super popular in the 1960s and today alike. These pants are a cool way of adding style to your vintage dressing without making you feel uncomfortable. You can get these pants in various styles and prints. You can also choose the fabric you like to get straight pants stitched. To dress 1960s mod style, pair your straight pants with boxy tops.
7. Jewelry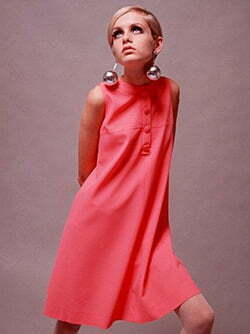 The jewellery trending in the 1960s had lots of colour. Mostly, the jewellery was made out of plastic, but other materials were also used in making different accessories. Bangles and bracelets were a popular choice. If you are wondering as to what jewellery you should choose to match with your 60s outfit, then you should probably go with colourful jewellery and lots of bangles!
8. Suits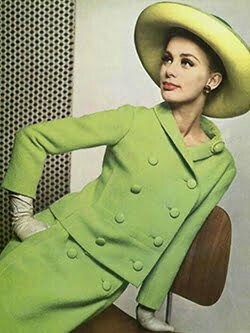 Among all the other vintage fashion trends, suits of boxy stitching were also worn massively. Matching top and bottoms were in and were a popular choice if one wanted to incorporate class and elegance into their look. Today, you can get your customized suit or get a readymade from fashion retailers on competitive prices.
9. Makeup and Hair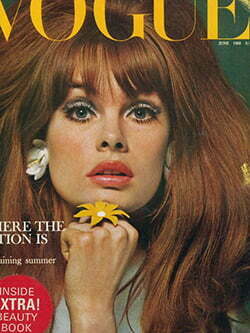 Last but not least, makeup and hairstyles were an essential part of dressing in the 1960s. With nude and peach lip shades, the main focus of makeup was giving a natural blush and glow to the face. To enhance the beauty of the eyes, artificial eyelashes were worn, and dark eyeliner was usually applied to the eyes. Hair were generally styled into a beehive or chopped into a short and blunt bob. You can follow the same instructions when wearing makeup or styling hair to complete your 1960s mod style look.
The most significant plus point of vintage dressing is that it never disappoints you in achieving the style you crave. From plain but classy suits to cool top and skirt outfits, the 1960s has everything. This decade of fashion inspired many trends and built a whole new mod style section in the world of the fashion industry. By following some simple tricks and tips, you too can easily achieve the mod style look of the 1960s.