Peasant tops are blouses based on traditional European Peasant dresses. They were mainly informal blouses with a wide neck, short and puffed or full and long sleeves, and elastic or smoky design at the waists, cuffs, and sleeves. Inspiration from the blouses was drawn from Romanian and Hungarian garments.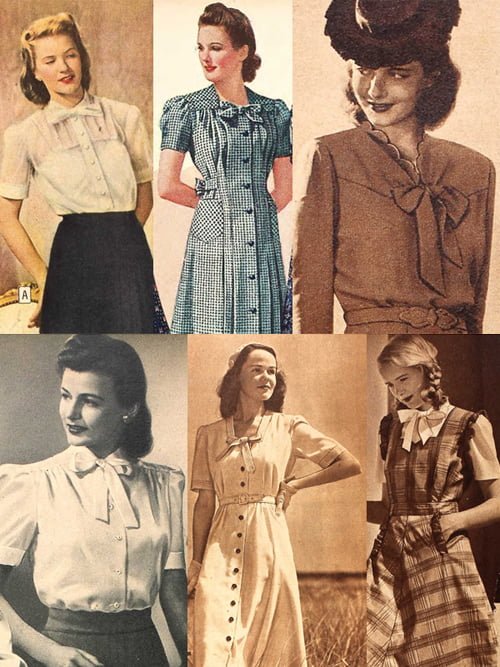 Peasant tops peaked in the fashion scene in the 1940s. The 1940s peasant blouse was made of white cotton material and had short sleeves that gathered at the arm. It was decorated with eyelets at the neckline, and sleeves and bits of ribbon were also woven through the eyelets and tied in bows at the neck and sleeves.
Peasant blouses are comfortable and soft but what sets them apart is their extremely fashionable style. They offer extra versatility as they can be paired with almost anything.
OFF THE SHOULDER PLEASANT TOP WITH BUTTONED-DOWN DENIM MINISKIRT
Don't be scared to show some skin, like your collarbones or shoulders, in an off-shoulder peasant top. This look radiates an ultra-feminine and sexy vibe, and it fits all body types.
The bare shoulders draw the eye upwards. For a less revealing look, you can substitute with a cold shoulder peasant top as the effects are the same.
Pair the peasant top with denim, buttoned-down front mini skirt, and heeled sandals to give off a youthful and refreshing look.
EMBROIDERED PEASANT TOPS WITH SKINNY JEANS AND SUEDE BOOTS
If you want to achieve a boho-chic look, then this outfit is it for you, especially with boxy peasant top embroidery, lacy accents, and colorfully tasseled drawstrings. They all serve to give a boho-chic look.
The choices of shoes can also make all the difference, as the right shoes can take the outfit up a notch. This outfit paired with ankle suede boots is all you need to seal the deal completely.
GO FOR FORM-FITTED PEASANT TOPS OR ADD A BELT
Though the term "form-fitting" doesn't align with the idea of what a peasant should be, a lot of peasant tops still have a sort of form to their design. These forms can be seen in the features of cinched or shirred waists, belled or flared sleeves, empire waists that some of these peasant tops possess.
In the absence of a form-fitting peasant top, a thin leather belt can cinch the waist.
PEASANTS TOPS WITH STRAIGHT LEG JEANS AND SLIDE SANDALS
This is a casual, comfortable outfit that is very easy to pull off. To achieve this look, wear a peasant top, preferably white, with a pair of straight-leg jeans preferably cropped and match with a pair of slide sandals. This outfit will have you looking casual and stylish.
PRINTED PEASANT TOPS WITH FRINGE DENIM SHORTS
For a creative and stylish outfit, match printed peasant tops with a pair of denim fringe shorts. This gives a stylish and unique look. A pair of leather ankle boots and a felt hat will add an artistic flair to this outfit.