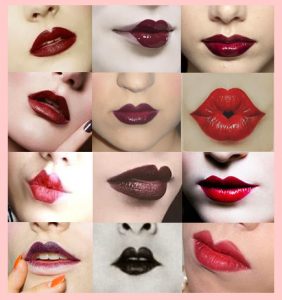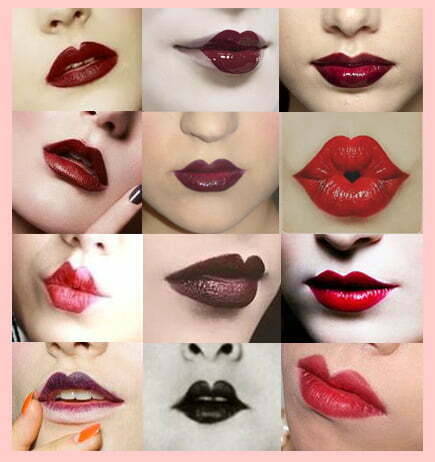 When it comes to deciding what color lipstick was popular in the 20s, we get to know that the love for red color lipstick started during this time and has continued to live in the hearts of many to this day. The favorite lipstick color of many people was red with a matte finish. Red color lipstick came in hundreds of different shades, some were plain red, but some were glittery red as well. However, glittery red lipsticks were not very trendy. And people usually opted for a red lipstick that came with a matte look to it. Not every shade of red looked good on every other person. People had to look for the right shade of red that would go well with their skin tone. The red lipstick with a hint of yellow or orange  was the top trend in popular cosmetics of the 20s. If one was getting ready for a daytime look, then they usually preferred red color lipstick that came with a more natural shade. If they were getting ready for a nighttime look, then a deeper shade of red was preferred.
How to use red color lipstick in the 20s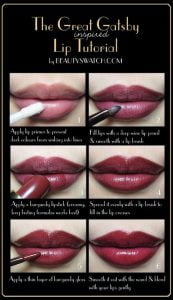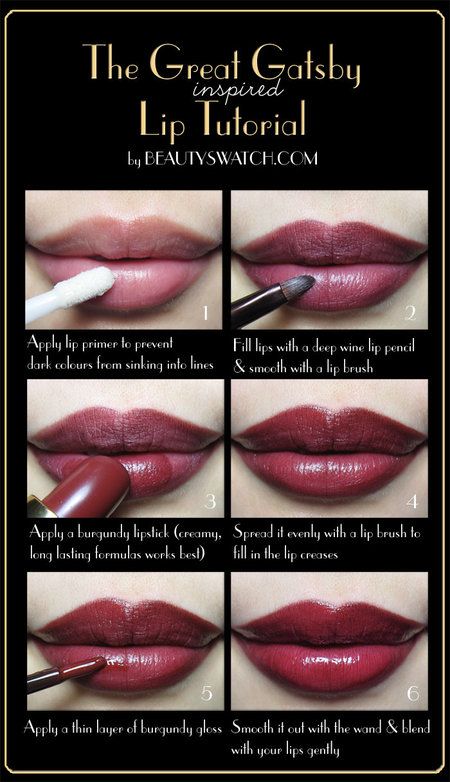 Before directly putting on the lipstick, people preferred outlining the shape of their lips with a lip pencil and then blending the line with the lip color. To give themselves a younger look, people used to outline their lips in order to bring out the cupid's bow. Film stars had a more direct impact on how the trends in makeup and cosmetics appeared. People copied the makeup trends that their favorite movie stars adopted. However, the art of applying makeup was still under the process of reaching perfection. The lipstick color had to match the color of the cheeks as rosy cheeks. And natural complexion was much favored in the 20s.
Other colors of lipsticks in the 1920s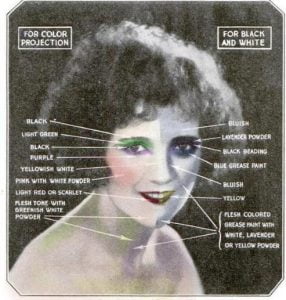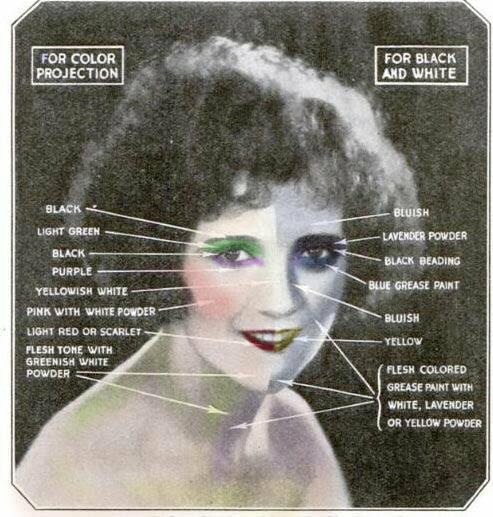 Other than red, people also used to wear orange and pink color lipsticks. Carmine, raspberry, cerise, scarlet, rose, and poppy were some popular shades of red color lipstick. Making lips look fuller was not appreciated during that time but cupid's bow was a popular trend. People preferred applying lipstick in a way that made their faces look smaller and delicate. Applying such shades of lipsticks that made you look too bold and creating a fuller lip look were linked with giving off a vulgar vibe.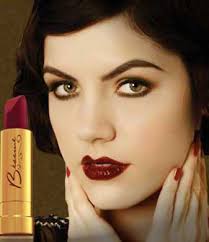 If you are also a fan of the 20s makeup look, then it is suggested that you go with matte red lipstick. Look for the shade of red that gives off the yellow or orange tone for a more vintage and more authentic 20s vibe. Apply lipstick in a way that makes your face look dainty and small rather than bold. Practice the art of bringing out the cupid's bow shape of your lips by applying your lipstick the right way. You can also refer to the way many fashion influencers and film stars of that time used to wear makeup. Pay attention to the lipstick colors they would wear with certain dresses and colors, and at a certain time of the day.