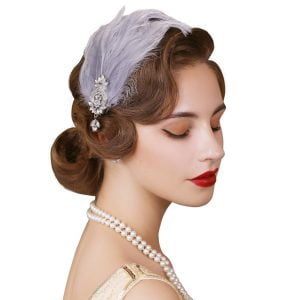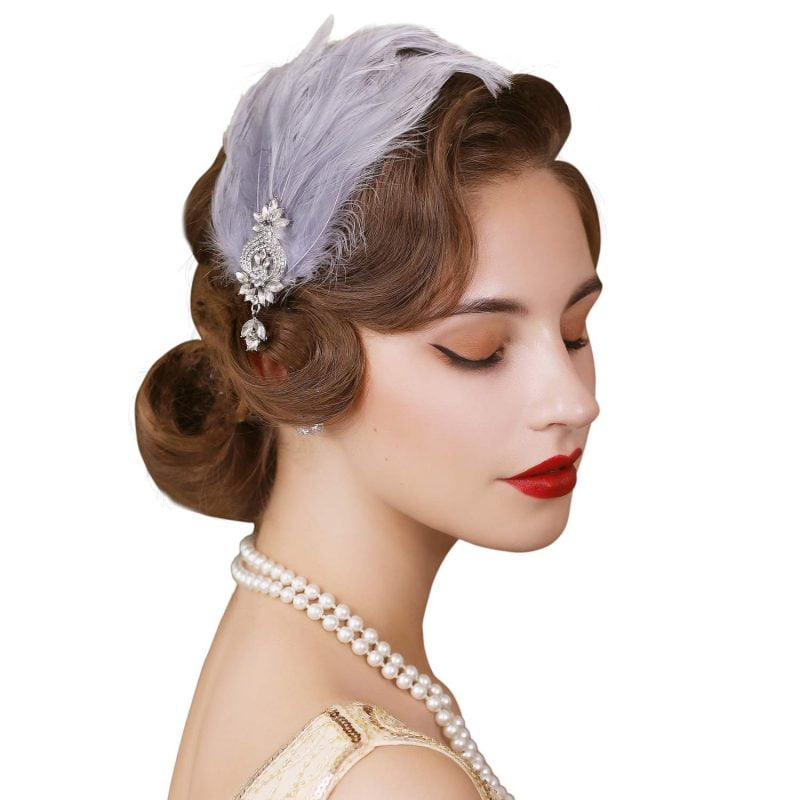 Whether you plan on rocking the 1920s flapper style to a wedding party or to a Gatsby themed costume party, you can never go wrong with the right accessories.
The Flapper style was the ultimate trend of the 1920s, where ladies loosened up and with the help of fashion icons like Louise Brooks, Clara Bow and Colleen Moore setting the pace for many ladies of the decade.
With the post was wealth flowing around, the ladies in the 20s had a lot of spend on extravagant outfits and accessories.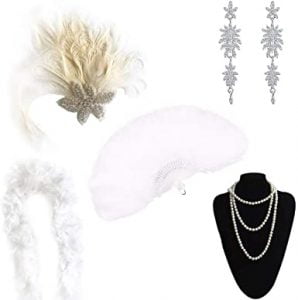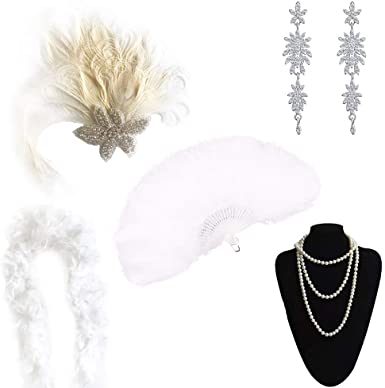 The most popular flapper 1920s accessories of the time were;
Feathered head bands and hair clips
Long glittered earrings
Elbow length gloves
Long beaded neckpieces
Feathered fans.
Getting these accessories has been made easy through vintage physical and online stores, however, if you'd like to have some fun you could follow these simple DIY steps to make some of these accessories for yourself.
DIY 1920S Feather Hairclip and Hair band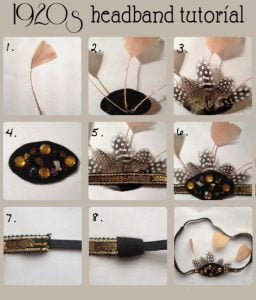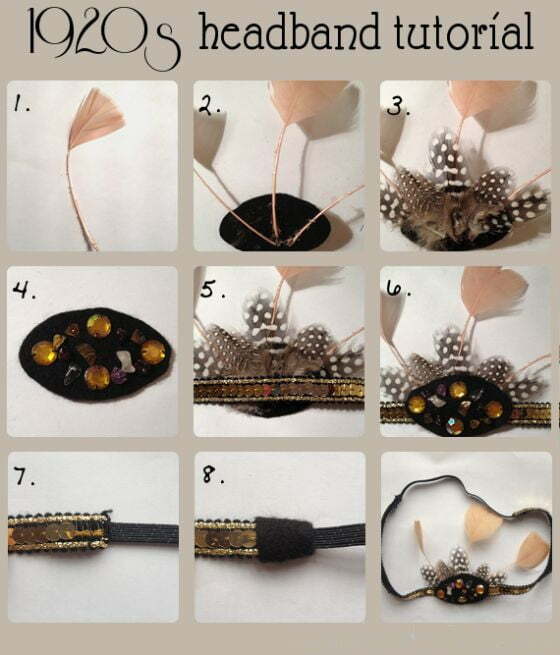 Depending on the pattern you would like to get with your hair piece, you would need these materials:
A hair bandor a ribbon
Rhinestone banding(optional)
Feathers
Scissors
Needle and thread
Brooch
Glue
Hair clips
For the 20s hair band
If you're using a ribbon, you would need to measure your ribbon round your head and ensure you leave enough yards to tie at the back or side.
Glue your rhinestone banding around one side of the ribbon, you might want it slightly away from the middle, if you have one, if not, tweak your feathers and sew them to them together at the bottom part, ensuring they are fluffed and full enough to your liking. After holding them together, sew them to a side of the head band or ribbon, tightly.
Place an appliqué or rhinestone around the ribbon or hair band to add more glitter to your hair band.
For the hair clip of the 20s
Using one or 2 feathers, apply some glue to the end of the feathers, then, using enough pressure, press them on the outer part of the hair clip. For a more appealing look, cover the outer part with a tiny material, and sew an appliqué or rhinestone over it. Feel free to trim feather to your desired size.
DIY Feathered Fan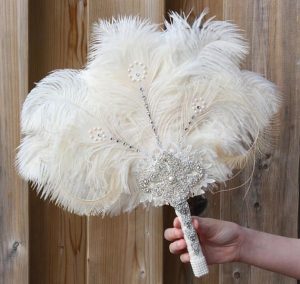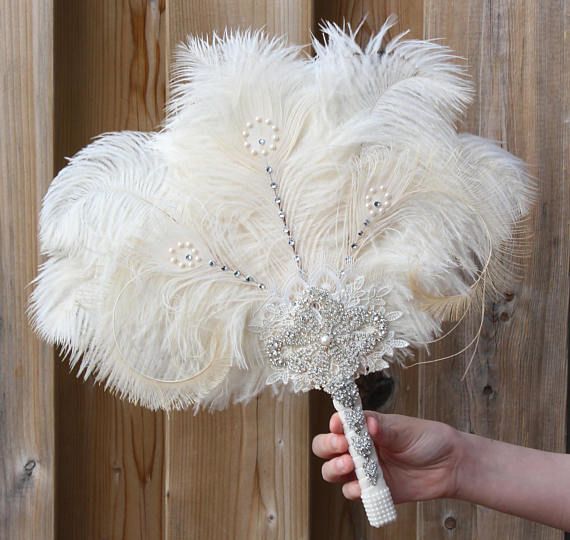 Materials needed are
Nut and bolt for stay
Ostrich feathersor whatever
Plastic space washers
Wires or zipties
Strings; nylonor any other kind
Staves
Place feathers on staves and hold firmly with the wires. Feel free to trim the feather to your desired size. For double layers, you can add more feathers to other holes on the stave.
Place plastic space washers inside each nut as you place the nut through the bottom hole on the entire feathered staves one after the other. After bolting the nut, pass the string through the holes on the staves to hold them together.