In the 80s, life was all about the thrills. It was a period of great happiness, peace, and a high level of achievement. What's more? 1980s fashion trends were at the extreme and bold. People were enthusiasts of padded shoulder jackets and power suits, bright-colored clothes, and mom jeans.
Big curly hair and perms; colored eyeglasses, oversize hoop earrings, and bangles were also popular. However, the costume ideas of the "Golden Age" are not complete without the mention of some noticeable icons. These 80s icons were not just head over heels with the fashion trends. Their outfits were uniquely outstanding, and people loved them for that.
8 Famous Fashion Icons of The 1980s
Janet Jackson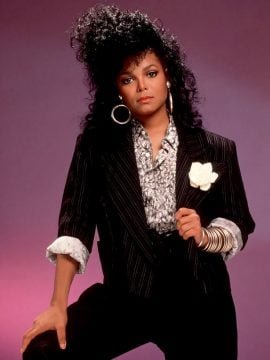 Janet Jackson is the little sister to the famous American singer-songwriter (Michael Jackson). Her biggest hits were in the '80s and the '90s.
She graced the TV screens of many Americans and non-Americans with her songs and dance moves. Nonetheless, her dance-pop music was not the only reason people loved her. Her wardrobe stuffed with sleek suits and jackets made her fashion style uniquely different and iconic. She tops it off with a hat or combat boots for edgy looks, just like her brother. Recently, Kim Kardashian bought one of the icon's (Janet Jackson) outfits for $25,000 through auction.
Dolly Parton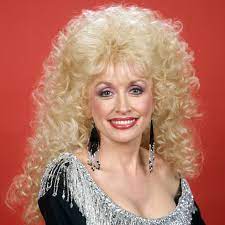 When it comes to fashion, you cannot list female icons of the '80s without mentioning Dolly Parton. Dolly Parton's taste of fashion is uncommon. She has eyes for fringe outfits, long sleeves, and fancy gloves. She is also a fan of big blonde hair and loves being fancy. However, do not be surprised to see her in country boots and hats. She is a country star girl in love with country music.
Peradventure, you want to be like this fashion icon. Be on the lookout for someone with a fashion taste like Steve Summers. Steve Summers has been the fashion designer behind this icon's beautiful costumes. He has worked for her for over 30 years. Truthfully, he shaped her fashion choices and made many fall in love with her looks.
Tina Turner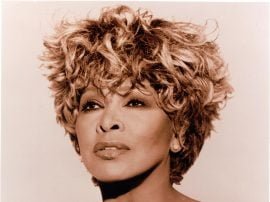 Although Tina Turner, "Queen of Rock 'n' Roll," may have risen to fame in the '60s, her fame soared throughout the '80s and beyond. She launched one of the greatest returns in the history of music in the 1980s. During that same period, she won a Grammy award.
More interestingly, her style sense is one of the things people noted her for, apart from her energy and powerful voice. Perhaps, you may not notice her love for denim. Nonetheless, you cannot keep an eye shut over her shag-cut wig. She is a "Hair Icon," and her style does not only add a lot of energy to her performance costume. It also earned her many admirers.
Grace Jones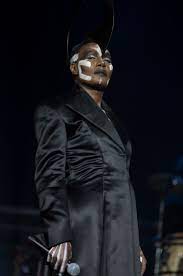 I  came  to know Grace Jones when I watched the 1984 movie – "Conan the destroyer." I have also listened to her songs (pop, reggae, rock, etc.). I can boost to have her vinyl records up to this day.
Grace Jones is a Jamaican-American model whose fashion style cannot be shoved under the table. You cannot help but notice she loves black costumes. Her razor-sharp-shouldered suits, flattop fade haircut, and masculinity raised her fame in the fashion industry. Most men loved her for her sexy looks. Some women think she looks more like a man.  However, this is what Grace Jones thinks about herself. "I go feminine and masculine." I am both.
Madonna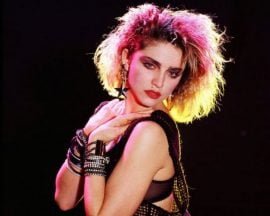 "the queen of pop," Madonna may have been born in Michigan, but she is a global figure. She is one of the most influential in the entertainment industry in America, whose rise to fame occurred in the '80s.
Her popularity extended throughout the '90s and beyond. Her pop music and dance gained her success and higher levels of power in the entertainment industry. The golden age was a colorful decade. She created a style, which, till this day, many people try to recreate. Therefore, whether you spot her on bright eye makeup, neon outfits, cone bras, or extreme jewelry, the fashion world is glad to have her. You can never catch her looking unfresh.
Whitney Houston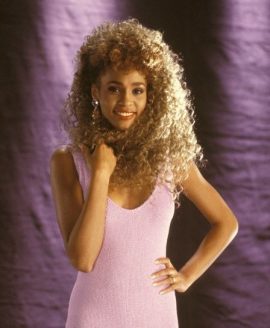 Whitney Houston may be no more, but her legacy still lives – as a singer and female fashion icon of the '80s. She dominated the '80s and '90s with her musical performances, acting, and fashion style. Her catsuits, blazers, and curly hairstyles are what many considered her most iconic looks.
Throughout her early performances, Whitney believed in power dressing. She never leaves her jackets behind. They may look bold and simple, but she always rocks them with pride. However, she was not slow to switch to attractive blazer styles when power dressing became unfashionable. Her new style, however, did not lose the touch of the '80s fashion.
Cyndi Lauper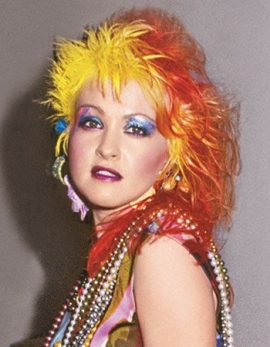 Perhaps, Cyndi Lauper may not be your fashion icon. However, it may interest you to know that many celebrities and famous people believe her style is iconic. Cyndi is one of the 80's icons whose style dominated the American entertainment industry. It is hard not to notice the varieties of her brightly colored hair. Even in the dark, her hair glow with happiness.
Another unique thing about her style is her eclectic clothing. That gave her a distinctive image in the fashion world. Her career started in the late '70s, but she became famous in the '80s. In the same decade, she won her first Grammy Award – The Best New Artist in 1985. She may be loud, but she has been one of the richest voices in Rock and Pop music.
Diana Ross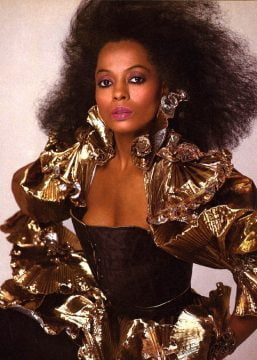 Diana Ross started her career in music in the 1960s. Even so, her fashion style took another turn in the '70s; it lasted through the '80s and after that. A diva loved by many for her beauty, voice, and style. She is a true example of celebrities who wore their confidence on their sleeves. Her love for sequence gowns and jumpsuits is undeniably real. In addition to that, she rocks them with full curly hair. If she should have a second-best outfit, then a fluffy chiffon gown will be her next pick.
These fashion icons are not just famous because they are successful in their career. Their fame also circles around their creative costumes ideas. Today fashion trends revolve around such creativity. Therefore, if you need to stand out like them, copying these fashion icons styles may be worth it.