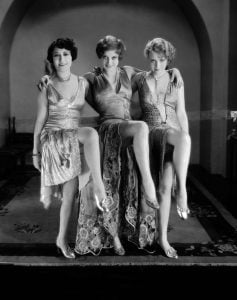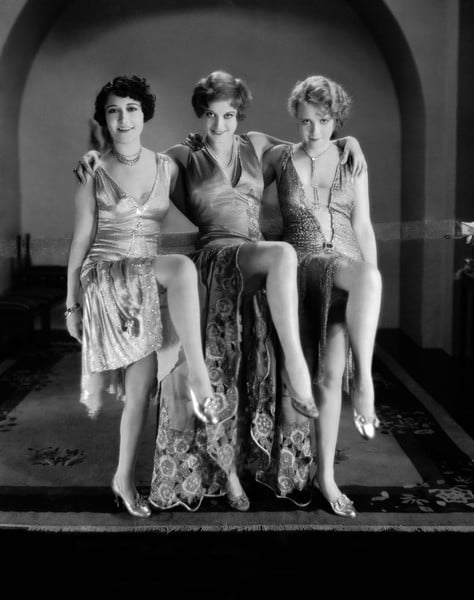 For the Roaring 20s fashion, women were quite liberated. Corsets came off, hemlines and haircuts got shorter, furthermore allowing room for women to express themselves. Hemlines first rose to the ankles and then slowly to the knees. A matching pair of shoes with the new type of dresses was always applauded.
Flapper shoes which supported the women who were eager to celebrate life and its freedoms, became a strong symbol of the newly-gained freedoms. Inspired by French fashion, new high-heeled shoes came into vogue. Mary Jane, the T-strap, Pumps, Oxford, Galoshes and Saddle shoes worn in classic nude, black, gold, and silver shades were the most popular shoes in the 1920s women' fashion world.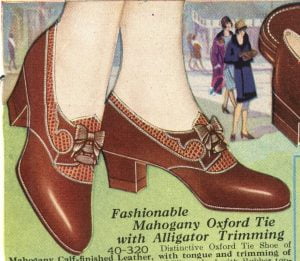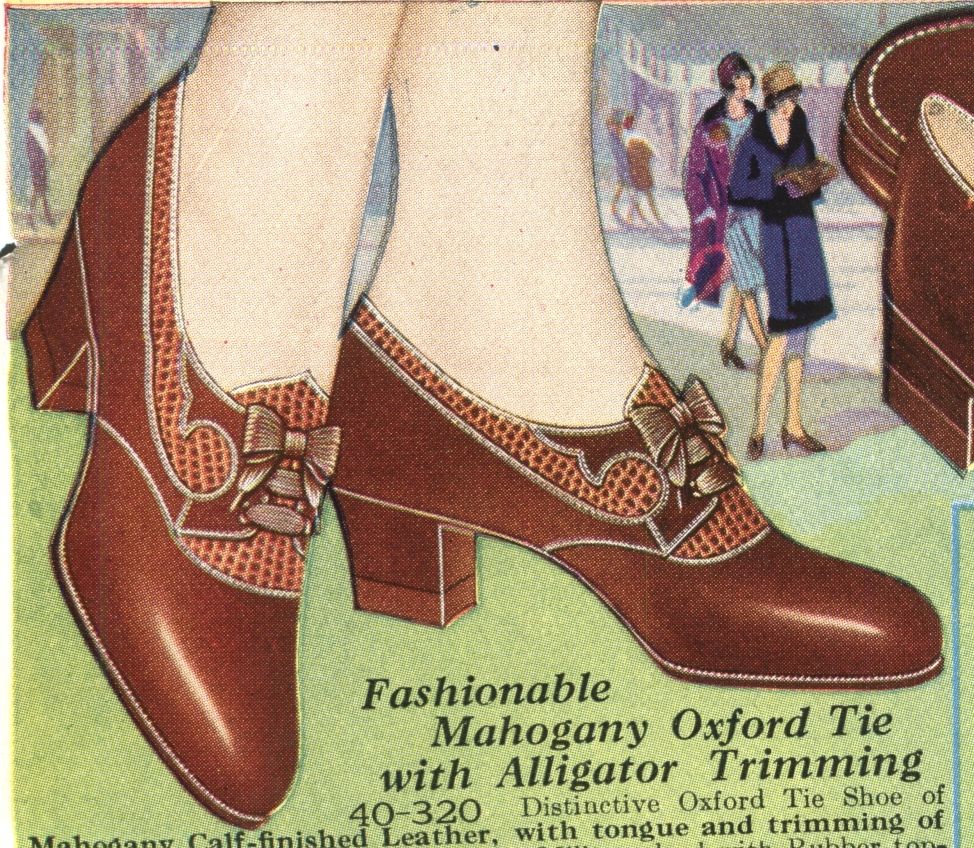 Oxford shoes were the most acceptable low-heel model, thus they were everyday walking footwear. They were usually made in two colors: brown and white, black and white, or brown and tan. However, most of them had an ornamented trim or laced decorations.
For casual wear, the heeled oxford was the most suitable one. It had a heel of one inch or 1.25 inches. Oxford shoes were in a sturdy lace-up style and so it was great for everyday house wear and any walking. The new rubber heel made this shoe more comfortable. The capped toe and contrasting colors made this shoe a staple of 1920's fashion. If you have a difficult time wearing the higher heels well, you might want to choose a shoe like this!
Mary Jane pump: Roaring 20s Shoes for Formal Flapper Looks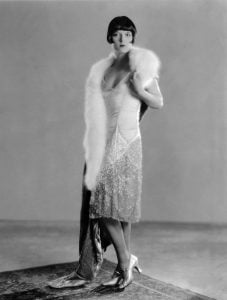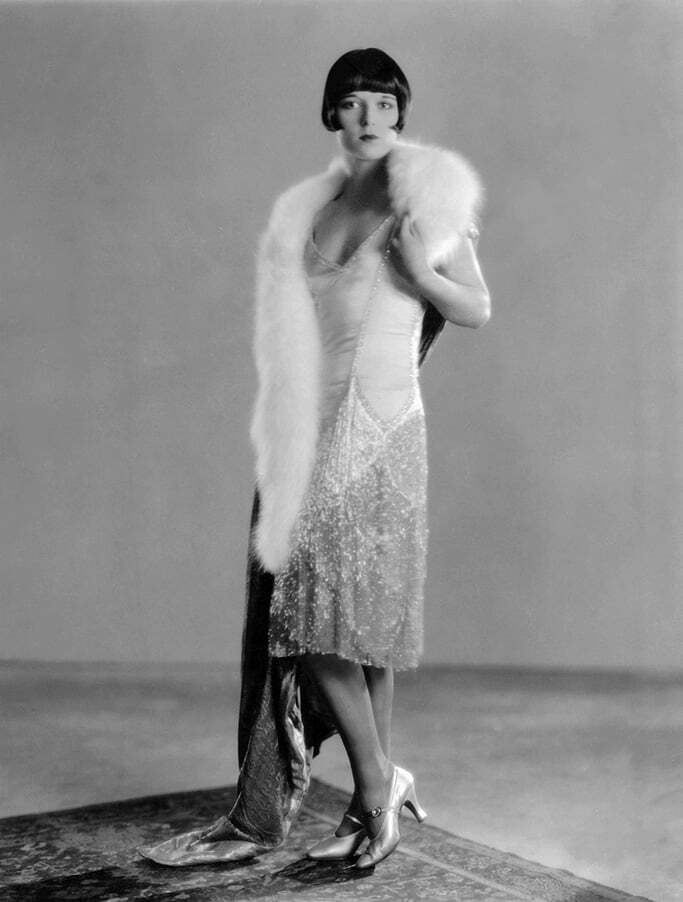 While formal dress shoes were typically the Mary Jane pump or the T-strap pump that all the flapper girls were wearing, there was a wide variety of styles in those two types of shoes.
"Strap Pumps," known today as "Mary Janes," were the trendiest shoes back the era. They were commonly designed with double straps, often crossed in an x-shape or with simple, straight straps, single or multiple.
If attending a daytime event, ladies of the Roaring 20s would usually wear a white dress with white shoes. Dancing shoes for the flapper girl would have a higher heel and would be very ornate. Dinner party shoes without dancing might be a thicker, lower heel. For a unique look, women also were wearing colonial-style pumps that were a truly fabulous shoe.
T-strap pump: Dancing shoes for flapper girls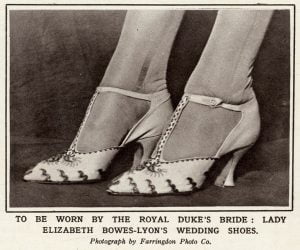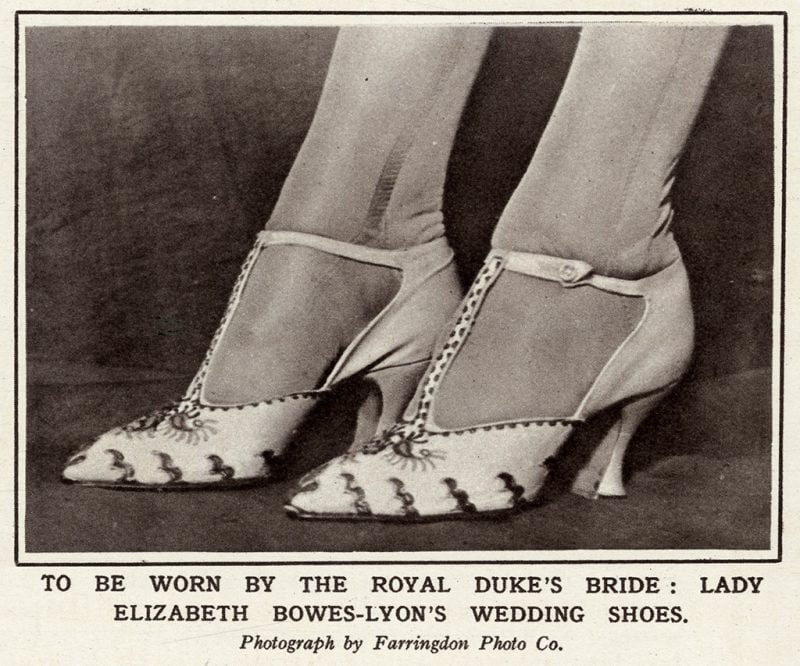 The most iconic shoe model was the "Sally Pump," also known as "T-strap" or "T-bar". The strap of this shoe came from the toe to the vamp, creating a T. The straps usually closed with tiny, sparkly buckles or with decorative buttons. The T-strap pump was a popular style with the additional strap running vertically which added even more support to the dancing shoe and drawing more attention to the top of the foot.
The original Mary Jane pumps and T-strap pumps had a single strap. Both of these shoes were fantastic for flapper girls as they showed off as much skin or stocking as possible while staying firmly in place while dancing rigorous dances like the Charleston.
If you are ready to showcase your most flamboyant flapper skills in a 1920s themed party, you will want to take the flapper shoes into consideration. Look for a suitable heel in a right height and find your favorite footwear, make it easier to dance your heart out!