Shopping in Washington D.C. is one of the most exciting and fun activities to do, whether you live in the same city or visiting during a trip. It has a lot to offer especially when you're on a shopping spree. We know that Washington is one of the most expensive cities for shopping purposes, but it does not mean you cannot find something that won't make you go bankrupt.
There are plenty of thrift stores and vintage clothing stores in Washington D.C. that do not only offer clothing options at affordable prices but also an enormous variety of unique vintage clothes for people with a classic taste of clothing. These shops serve as a great alternative to look for amazing dresses along with finding the bargain, instead of the high-end expensive shops like M.M. LaFleur.
We have listed the top 8 best vintage clothing and thrift stores in Washington D.C. which will make you go OO-LALA especially when you're a fan of vintage clothing:
Vintage Clothing Store#1: "MeepsVintage"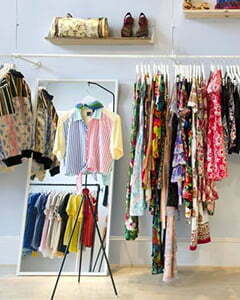 MeepsVintage is one of the coolest vintage stores in town, as it provides vintage lovers with the clothes following 1960s fashion trend, 1970s fashion trend, and even 80s fashion trends. It has a huge carefully curated variety of clothes, costumes, and other accessories too.
Relaunched in 2012, It offers a vast collection of vintage classics at very reasonable prices. All in all, it is the top place to hit in DC for scoring some amazing masterpieces and to have some fun while shopping.
Vintage Clothing Store#2: "Fia's Fabulous Finds"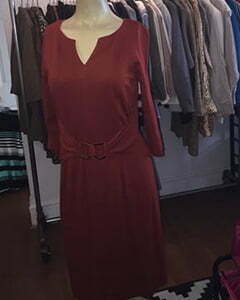 Fia'sFabulous Finds consignment shop is as fabulous as its name suggests. You will surely love this vintage store during sales when you can own a classy pair of shoes for as low as $4 and dresses for $8, as well as you can also occasionally have a chance to "Fill The Bag For $20" during basement sales, which is clearly a steal!
Though a tiny shop in Petworth, it offers an amazing collection of nearly new women's apparel and accessories, especially you can find something extraordinary from basements, but you have to do the digging yourself!
Vintage Clothing Store#3: "Analog"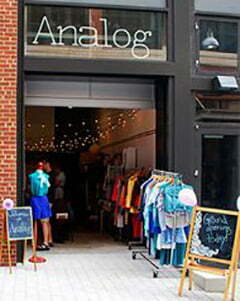 Analog is an amazing thrift store located in Brookland's Arts Walk near Catholic University, it does not only offer a massive collection of vintage themed clothes from the decades gone by but also it has handmade items for sale, including handmade stationery, jewelry, décor stuff, and paper goods.
The interior of the store is also designed in a very artsy theme. When you're in a mood to dress like a vintage goddess or want to get a dream girl look, Analog is your best bet, for sure, as it has an enormous array of clothes, ranging from beautiful retro spring dresses, skirts, sweaters to antique coats.
Vintage Clothing Store#4: "Secondi Consignment Clothing"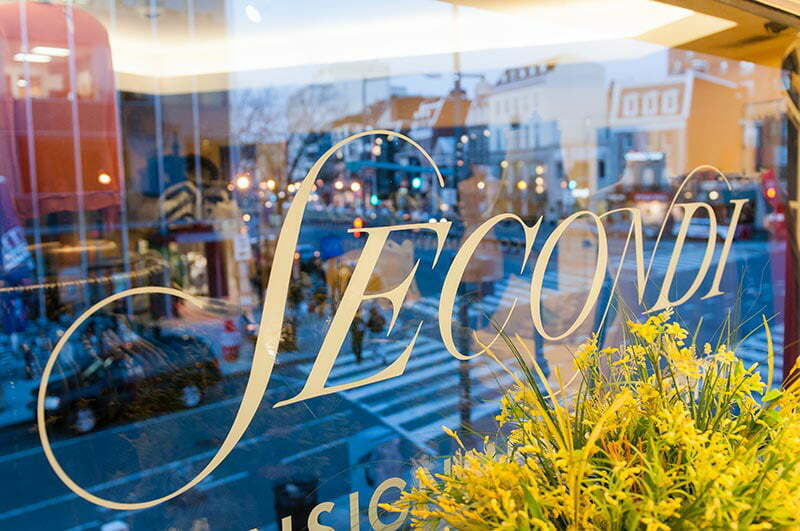 Located in Georgetown, Secondi must be your go-to place if you're a fan of designer stuff as it specializes in branded women clothing and accessories from big-name brands like Prada, MiuMiu, Reed Krakoff, etc.
Though a vintage consignment shop in DC, it is a cute upscale vintage store that offers everything at the shop at slightly higher prices, as compared to other thrift shops of the town. They have an outstanding collection of designer clothing, branded purses, shoes, and other accessories.
Vintage Clothing Store#5: "Smash Records"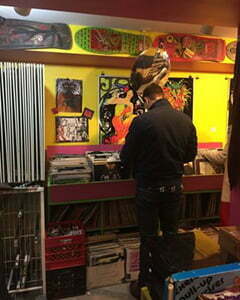 You may think Smash Records to be the Adams Morgan records store solely, but it also sells vintage clothes, along with a lot of band T's, sneakers, and accessories. Due to this, it is the perfect place for music junkies especially those who adore vintage fashion statements of old times, as Smash Records also turned out to be a surviving memory of the 80s music era, revived through albums and vintage clothes, of course!
Vintage Clothing Store#6: "Buffalo Exchange"
Buffalo Exchange is a national consignment chain located on Logan Circle, Georgetown for a long time. It opened a thrift store in 2012 and they sell a variety of trendy clothes and cool stuff at varying prices, but mostly under $15, which makes shopping here quite exciting.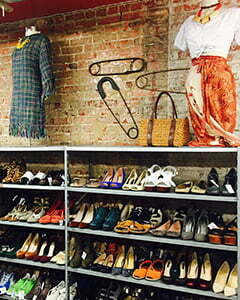 In addition, it also offers vintage theme clothes and accessories in the store. Stuff gets sold very quickly, so we suggest you stop by here often to score some cool vintage stuff before it runs out!
Vintage Clothing Store#7: "Mercedes Bien VintageClothing And Decor"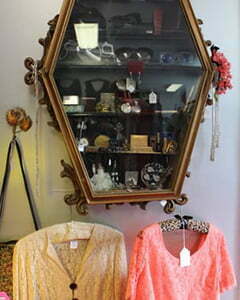 Located in Adam Morgans, it is open only on the weekends. This shop is one of a kind because of its carefully curated collection of vintage stuff, personally by the owner Mercedes Bien herself. She is passionate to handpick only unique and well-made vintage items for her shop's collection, ranging from mink shawls and cowboy boots to cashmere cardigans and 80s movie montage. This shop is a gem, so you must visit there to get some classic inspiration!
Vintage Clothing Store#8: "Current Boutique"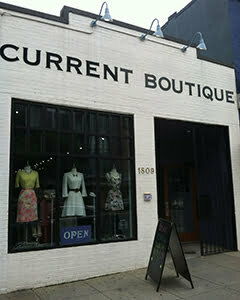 Current Boutique is a hot spot for the town's fashion freaks, having four stores in DC, which offers a treasure of second-hand finds of classic and high-end designers. Along with used dresses and accessories, it also features a few new branded pieces for the city's fashionistas.
Final Words:
All in all, Washington D.C. may not be the most affordable place in the USA, but it doesn't mean you cannot find something that fits your budget. You can find a huge array of best thrift and vintage stores around the city that offer great trendy collections at low prices, which give them an advantage over high-end trendier boutiques of the city.