Vintage clothing has always been and will always be a trend. They always give you a unique look. However, where to get your vintage dresses that are just perfect for you may seem difficult. They may also seem too expensive when you eventually find them. But no worries as all of London offer really attractive vintage clothing stores which provide you with your favorite vintage outfits and also with favorable prices. Interestingly, secondhand clothing is made available in these shops for those who cannot afford original wears.
With a wide range of options on where to get your vintage outfits in London, you can invest in stocking your wardrobe with the most fashionable clothing. Interestingly, you get to select from collections of luxury pieces from past decades that will suit your choice. Meanwhile, their quality is topnotch. How exciting!
Therefore, based on proper research and experience, we bring to you the 8 best clothing stores all over London in this article. Without saying too much, let's get to see them.
1. House of Vintage Store near me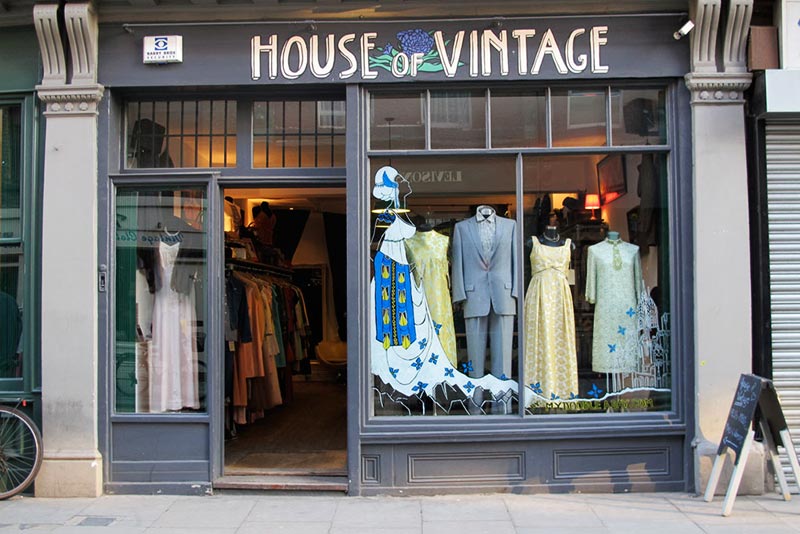 Instagram: @houseofvintageuk
Website: https://www.houseofvintageuk.com/
Address: 4 Cheshire St, London E2 6EH, United Kingdom
When in search of an outfit for your special event, House of Vintage, Brick Lane, will be just appropriate. The unisex store located at 4 Cheshire Street, London E2 6EH, offers a variety of accessible and amazing 20th-century styles, especially those common in the 1920s to 1970s. Special emphasis is often placed on clothing from the 1940s and 50s. You can visit this vintage friendly shop today and get to choose from their beautiful collection of jumpers, tees, denim, bomber jackets, designed knits and lots more. You will be happy you did visit.
2. Karen Vintage Boutique Store near me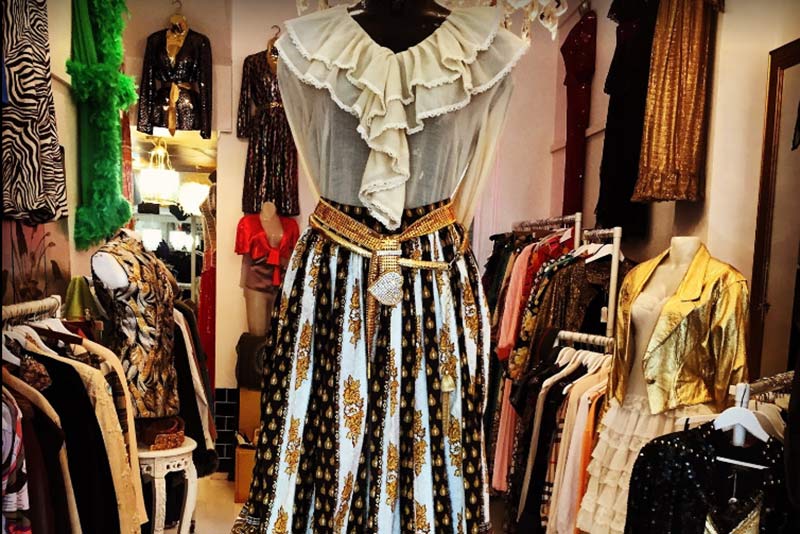 Instagram: @scarletpimpernella
Website: https://www.etsy.com/shop/karenvintageboutique
Address: 293 Portobello Rd, London W10 5TD, United Kingdom
A boutique where elegant styles never run out of stock is what the Karen Vintage Boutique is. With the variety of vintage outfits available here, you get the very best of daytime wear and exotic evening wears. They specialize in lace, feathers, sparkles, ruffles, and every style that keep you chic at all times. Be it retro or modern styles, the Karen Vintage boutique has got you covered and with prices you can afford. Check them out at 293 Portobello Road, London W10 5TD. Be rest assured, your viewers would love whatever piece you put on from this amazing shop.
3. Wow Retro Store near me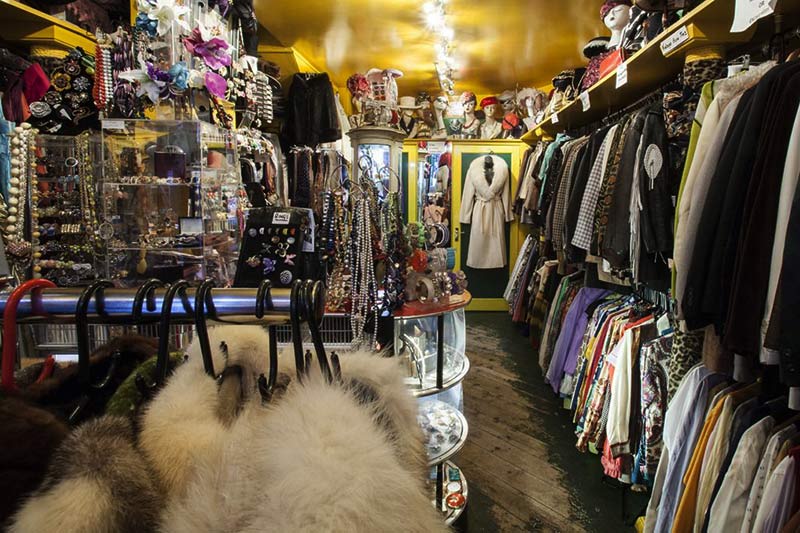 Instagram: @wowretrolondon
Website: http://www.wowretro.co.uk/
Address: 179 Drury Ln, Holborn, London WC2B 5QF, United Kingdom
One of your primary desires as a lady is most likely to always look good. Well, Wow Retro is there to help you achieve this desire of yours. Every part of the shop is usually filled with rare vintage styles. At Wow Retro, you will get to find a wonderful collection of fashionable fads from as far as the '50s to recent times. Its wide range of leather selection is something you surely would not want to miss out on. You will find them at 179 Drury Ln, London WC2B 5QF. Durability is guaranteed.
4. Rellick Store near me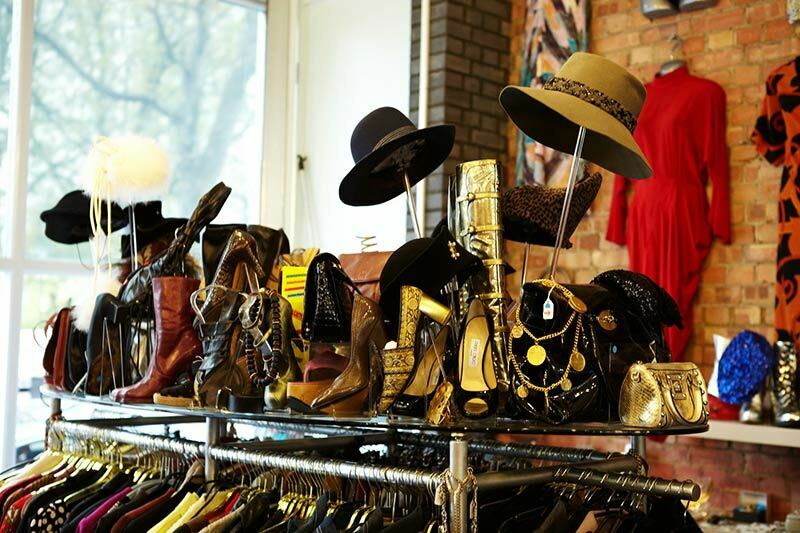 Instagram: @rellikvintage
Website: http://relliklondon.co.uk/
Address: 8 Golborne Gardens, London W10 5NW, United Kingdom
If you live in Western London or you happen to visit there, Rellick is a clothing shop you must try. At Rellick, clothing shopping is an enjoyable experience. With their variety of vintage styles, they offer the most fashionable pieces of clothing from different decades. A unique feature at Rellick remains its splendid range of colors. They also particularize on accessories just suitable for whatever clothing you choose. It's the perfect place to invest in outfits for your wardrobe. It is located at 8 Golborne Gardens, London W10 5NW. Rellick remains one of the best clothing boutiques London has to offer.
5. Atika Store near me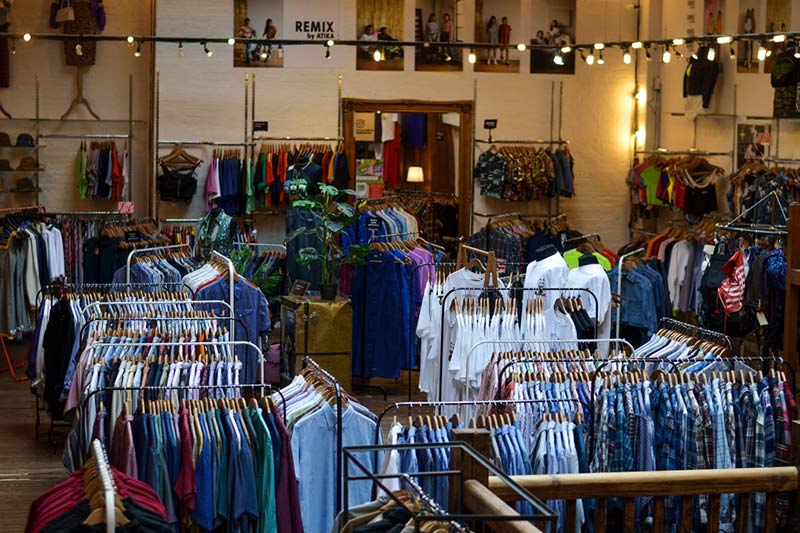 Instagram: @atikalondon
Website: http://www.atikalondon.co.uk/
Address: 55-59 Hanbury St, Spitalfields, London E1 5JP, United Kingdom
Formerly known as Blitz Vintage, the Atika boutique provides you with outfits that leave you with an enduring appeal. Its very large space is usually occupied with stunning fabrics, designs, colors, prints, and sizes you would love. With its stylish atmosphere, there's always something to attract you, as you get to select from a range of beautiful clothing such as party wears, knitwear, denim, and a lot more, way back from the70s. Whether you prefer your look simple or bold, your taste will definitely be satisfied at Atika shop. Also, the durability of whatever garment you purchase is assured. Check out your favorite pieces of clothing here at 55-59, Hanbury St, Spitalfields, London E1 5JP.
6. Serotonin Store near me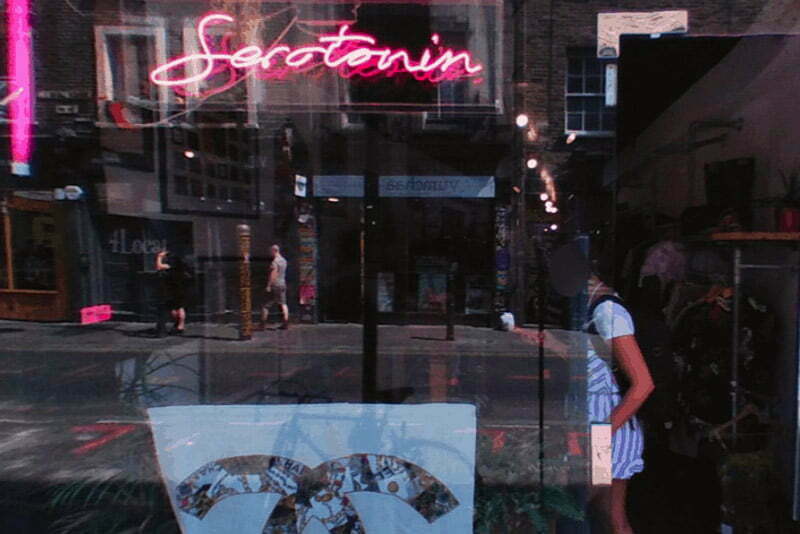 Instagram: @serotoninvintage
Address: Brick Ln, 194, Weavers E1 6SA, United Kingdom
The Serotonin store located at Brick Lane, Weavers, London E1 6SA, seems to be so accurate at satisfying the fashion needs of the '80s and 90s lovers. At Serotonin, you find mind-blowing vintage pieces that you could rock to any event or even as your regular day time wears. They focus majorly on wardrobe essentials (the more reason you should go there). Their Items are sourced mainly from designers such as Moschino, Fendi, Dior and others. So, go stock up your wardrobe with beautiful clothing and be sure to get them from Serotonin.
7. 282 Portobello Store near me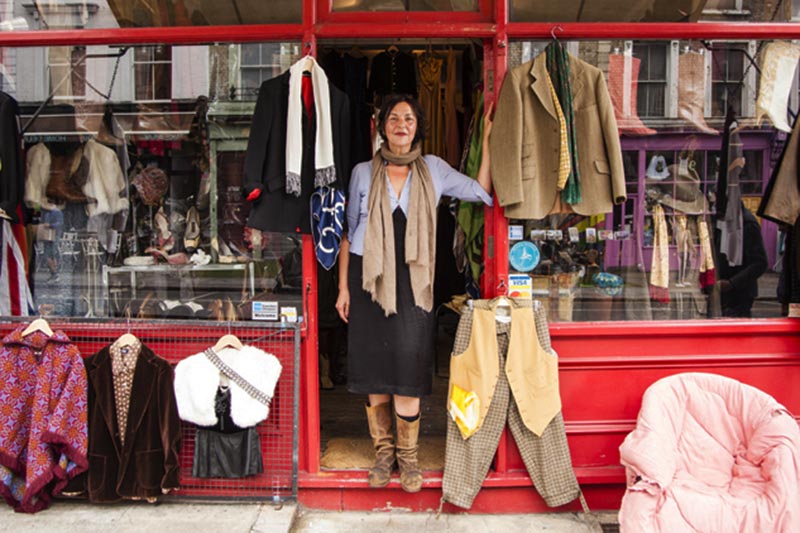 Instagram: @282portobello
Website: https://www.282portobello.london/
Address: 282 Portobello Road, London W10 5TE
For really chic outfits, 282 Portobello is highly recommended. This particular store obviously specializes in the best retro styles. They go back in time, get those fashionable wears that never go out of trend, and make them just the way you like them. They sell more of English brands such as Burberry, with elegance as their inspiration. Tail coats, leather, tweeds, and other beautiful garments are pieces you can find here. Try out this fashionable store at 282 Portobello Road, London W10 5TE, and you would not regret it.
8. William Vintage Store near me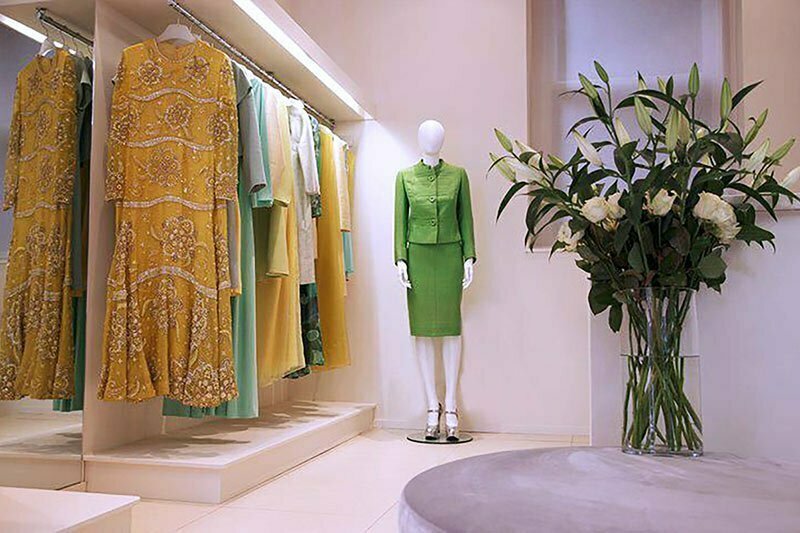 Instagram: @williamvintage
Address: 2 Marylebone St, Marylebone, London W1G 8JQ, United Kingdom
As one of the best clothing stores in London, they present lots of exotic styles from different centuries. Although you might need to book an appointment before going there, the most beautiful garments can be found there. The international boutique offers the most exciting vintage trends from notable designers such as Chanel, Jean Patou, Givenchy, Courreges and others. Visit William Vintage at 2 Marylebone Street, and you will be glad you did. By the way, prices are also affordable.
In London, fads from the beginning of time till present times are preserved just for you. So, when next you visit London, hunt through the racks of the above-mentioned stores to get your beautiful, durable and fashionable vintage dresses from whatever past decade you so desire and for every occasion and season.