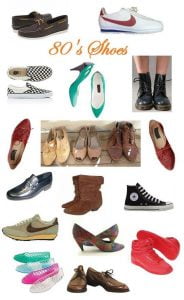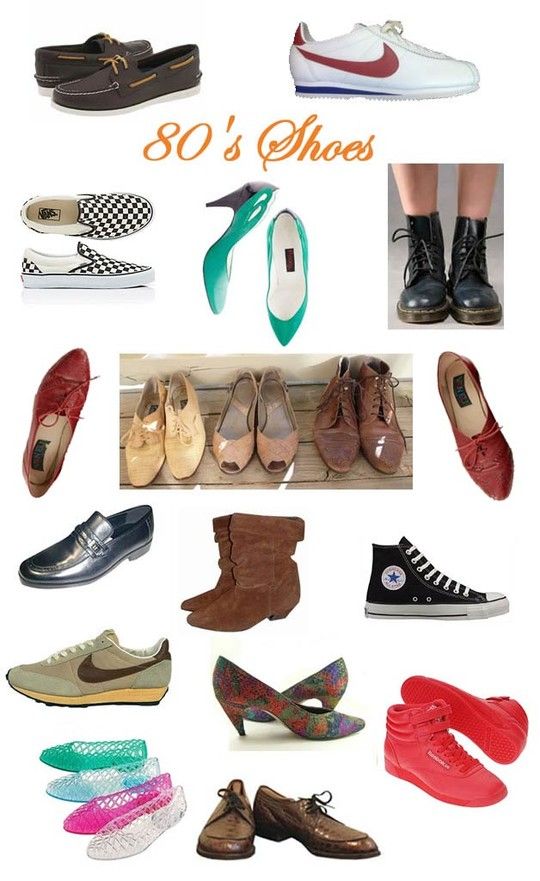 Fashion was all over the place in the 80s. Hairstyles got wackier, clothing got more edge and makeup got louder. The 80s was the decade where hip hop came alive in clothing choices and lifestyle, from spandex to high tops, to denim, flipped up collars, and polo shirts.
Prior to this decade, shoes were quite boring, black, and typical. The 80s fashion world, however, with the influence of music videos from famous artists like; Michael Jackson, Madonna, Prince, Cyndi Lauder, Boy George, Jody Watley, and Duran Duran, had some of the most exciting and fun shoe collections.
Regardless of the income streams, there were perfect shoes for everyone. Whether they were regular grocery store shoes or off the hook Air Jordans, every class had shoes in trend.
The popular shoes of the 80s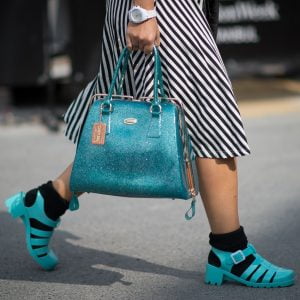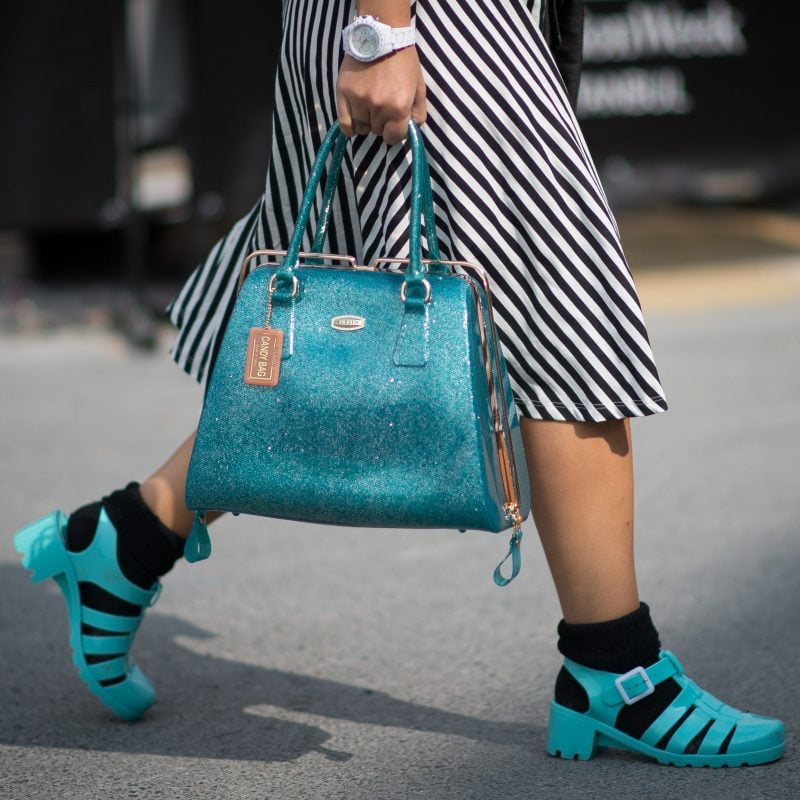 Everyone could rock one of these, whether you were a super fancy adult or a little kid. They were made from plastic and were made available in a variety of colors, some even had glitters.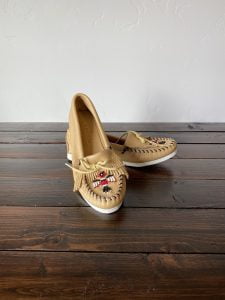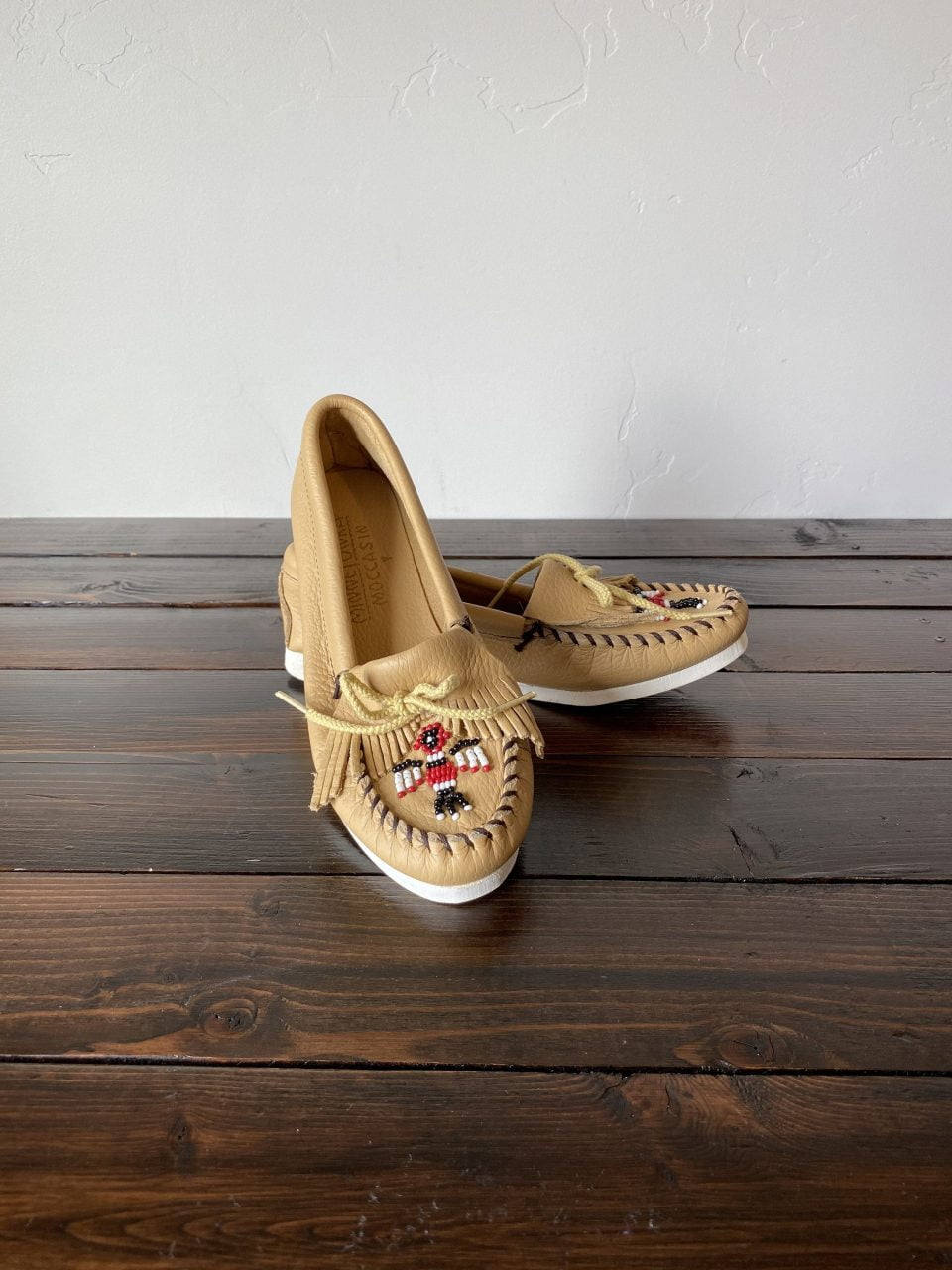 Inspired by Native American fashion, they were made from leather, sometimes furor suede.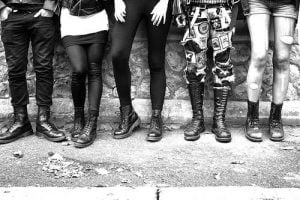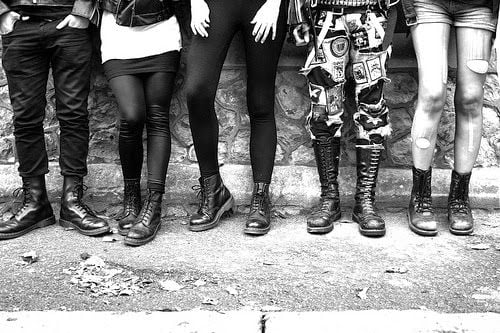 Perfect teen must-have. These big beefy shoes were the most popular among teens, and they screamed rebellion.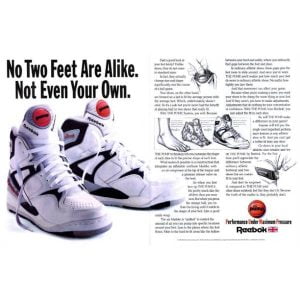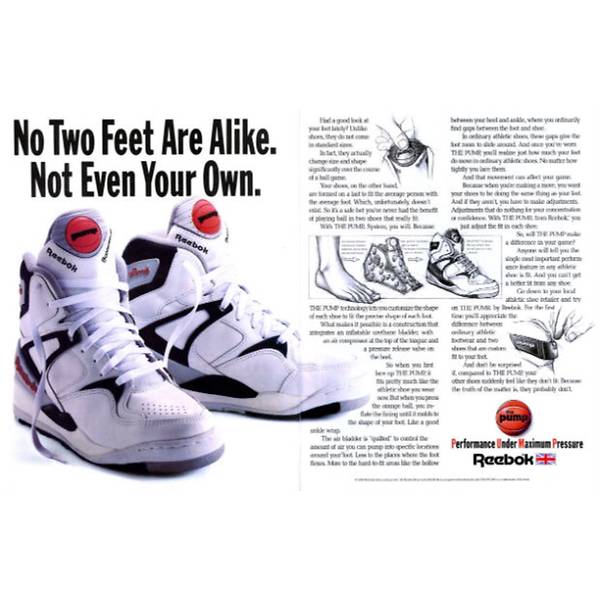 These shoes allowed you to pump air into them to give a better fitting, perfect for basketball.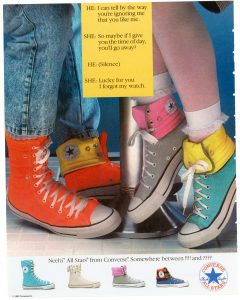 These are the best selling shoes of all time. Celebrities and kids alike, almost anyone could be seen sporting one of these effortlessly. They were comfortable, casual, and sporty.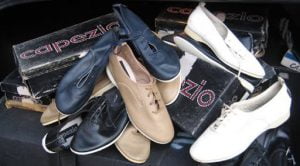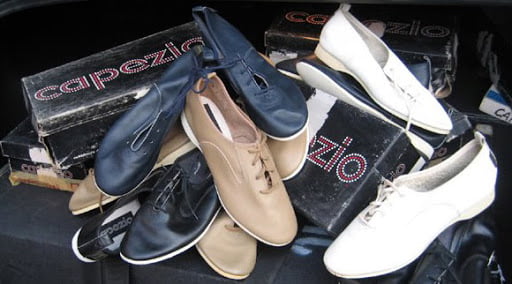 Duran Duran made these jazz shoes look great, and if Duran had no issue wearing them, kids of the 80s had no problem copying his style.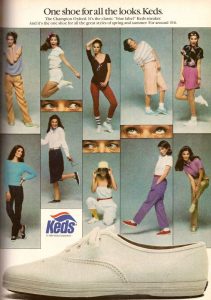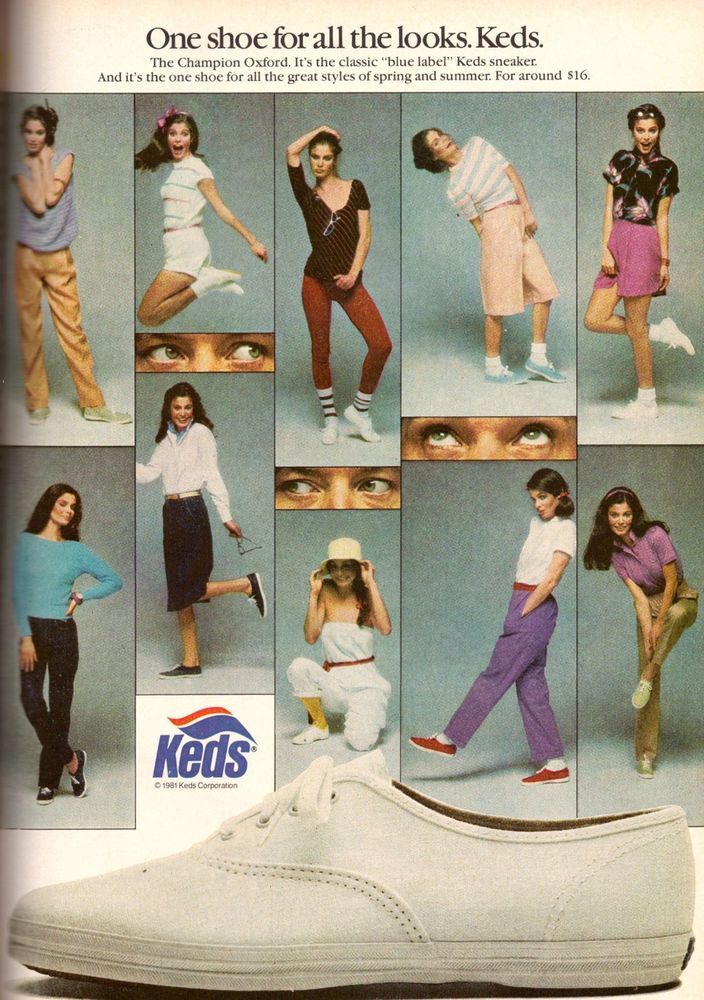 Comfortably worn with jeans and skirts, these shoes were easy to wear and extra comfortable.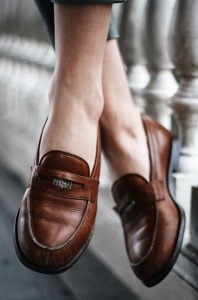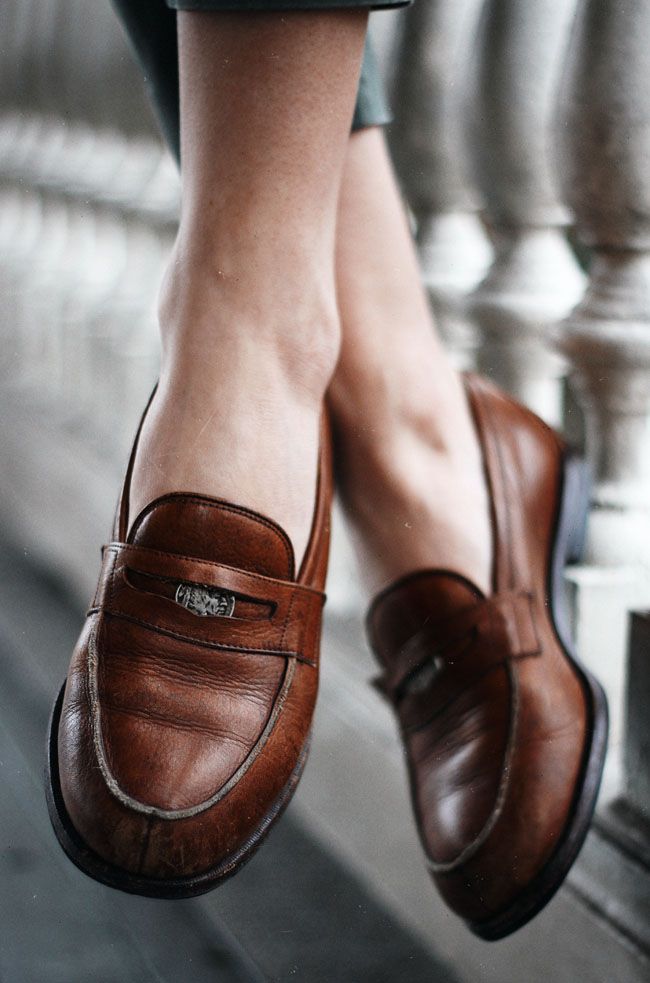 Easy to wear, comfortable, and lace-less. They were suitable for everyone, business people, and school kids, and of course, celebrities like Madonna had fun in these.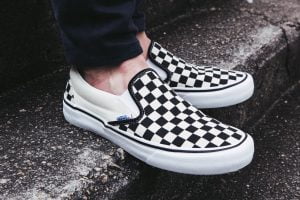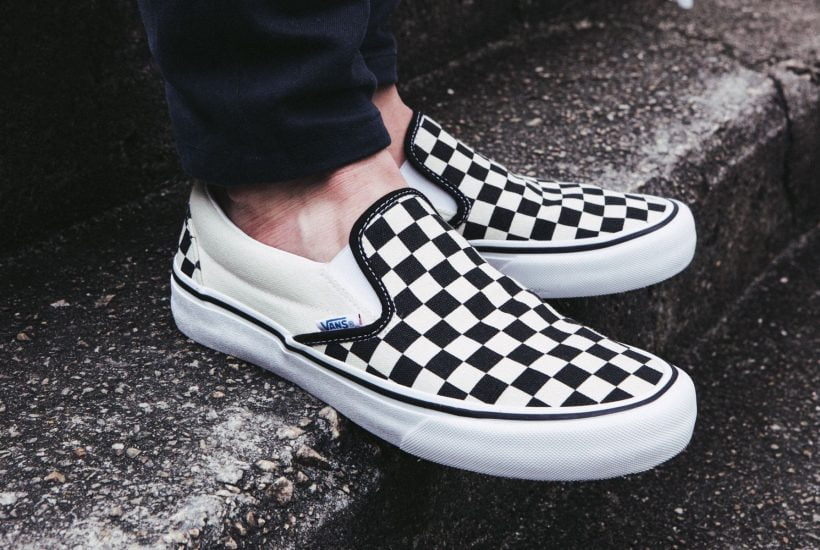 Made popular by Sean Pen, these black and white checkered shoes became a must-have for skaters, alternative and stoner crowds.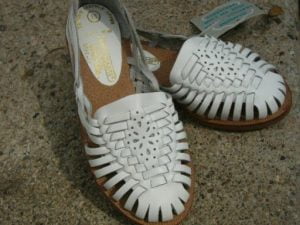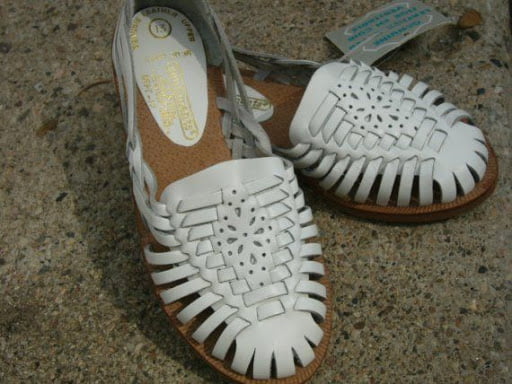 Mexican mix between a sandal and a shoe. They were the perfect shoes for hot weather and were made of leather.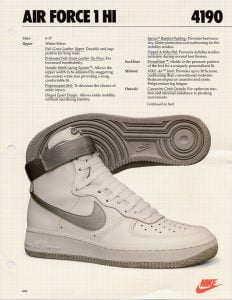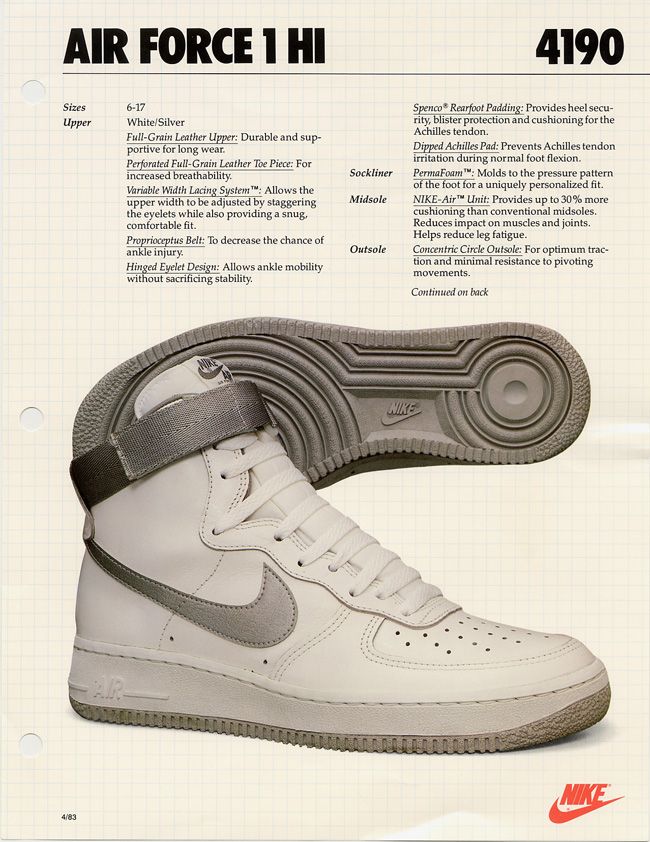 Classic white high top sneakers. They came in 3 styles, low cut, mid-cut, and a high top.
Late Autumn Shoes of the 80s
The short period between summer and winter comes with its own demands. When it's not too cold and not too hot, shoes have to be chosen with tact to avoid fashion errors and environmental hazards.
Asides from the Birkenstock sandals, Huaraches, and Vans slip-on, most shoes of the 80s were perfect for autumn.
High top and medium-cut shoes like the Doc Martens and Chuck Taylors were a must-have for the autumn season for their extra protection and comfort. Air force 1s, keds, and Moccasins also gave the needed protection.