Where did the term "Mary Jane" come from?
Mary Jane (also known as bar shoes or doll shoes) is a closed, low-cut shoe with one or more straps across the instep that was once a registered trademark in the United States.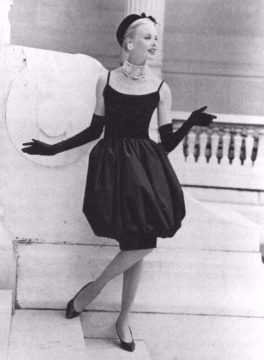 Richard Felton Outcault, the "Father of the Sunday Comic Strip," developed Mary Jane for his comic strip Buster Brown, which first appeared in 1902. She was the sister of the titular character Buster Brown, and she was based on Outcault's own daughter of the same name. Although "Mrs. Brown" resembled Outcault's wife, she was the only figure drawn from life in the Buster Brown strip, in Outcault's own words—and his daughter's—she was the only character drawn from life in the Buster Brown strip.
Outcault went to the St. Louis World's Fair in 1904 and sold up to 200 corporations' permission to use the Buster Brown characters to promote their wares. The Brown Shoe Company was one of them, and it later recruited players to tour the country as the Buster Brown characters in theaters and stores. The Brown Shoe Company became the most well-known brand associated with the Buster Brown characters as a result of this campaign. Mary Jane's name was given to the style of shoe that both Buster Brown and Mary Jane wore.
Even if countries such as Nigeria do not refer to the Mary Jane shoe by that name, it is generally known and worn. Every woman born after the invention of the shoe has seen, owned, or desired one. It is the recognized first show of love for females.
What's Mary Jane shoes look like?
Children's Mary Janes are often made of black leather or patent leather, with a single thin strap connected with a buckle or button, a broad and rounded toe box, short heels, and thin outsoles. Mary Janes are usually worn with tights, pantyhose, socks, or bare feet (on bare feet) and a dress or skirt and shirt by girls. Mary Janes are typically worn by males (less common) with shorts, a shirt, and socks (or without socks).
In the early twentieth century, children's shoes featuring a strap across the instep and a buckle or button were introduced. Originally worn by both sexes, they became increasingly associated with girls in the 1930s and 1940s in North America and Europe. In the 1920s, they were also popular among women.
Mary Janes for kids are now commonly regarded as semi-formal or formal shoes, appropriate for occasions such as school (many schools around the world mandate girls to wear them with their uniform), religious events, weddings, visits, and birthday celebrations. However, more current versions are also seen in casual contexts such as playgrounds, shopping malls, and sports (Mary Jane sneakers, for example). Mary Janes are a timeless classic of children's fashion and, for many people, a sign of girlhood, although being less fashionable than in the past.
Mary Janes are also a popular choice for many traditional or folk costumes, such as those worn by flamenco female dancers and the average lady in Mao's China and Kim's North Korea.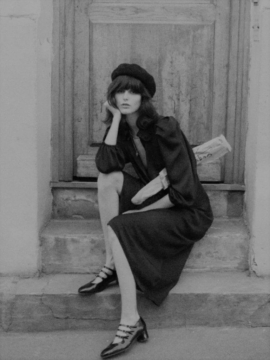 Platform Mary Janes have evolved since the late 1990s, with 1-cm to 3-cm (12-in to 1-in) outsoles and 8-cm to 13-cm (3-in to 5-in) "chunky" heels, often with exaggerated grommets or buckles, while the classic Mary Jane retains its wide popularity and appeal. Mary Janes in the style of the 1920s' fashion was a popular feature of flapper outfits, emphasizing the flappers' childlike charm. Punk rock, psychobilly, and goth subcultures in the United States were particularly fond of these forms in the late 1990s and early 2000s. Wearers would frequently accessorize with knee-high knit socks in dark-colored stripes or patterns, as well as some type of hosiery (stockings/pantyhose), and a plaid, pleated schoolgirl-style skirt.
Mary Janes are a common choice among kinderwhore and Lolitas. Although it lacks the low heels and broad toe of the original Mary Jane, a pump with a strap across the instep is referred to as a "Mary Jane pump" (and a pump is generally strapless by definition)
Are Mary Janes frumpy?
Mary Janes were formerly considered "frumpy," but with designers like Chanel, Gucci, and Dior backing them, they're back in style, and the latest crop is particularly lovely. Mary Janes are unquestionably the new shoe to wear with denim, thanks to embellishments like crystal decoration, jacquard fabric, and eye-catching metallics.
Mary Jane is an adorable must-have for everyone who identifies as a female. Many celebrities have been spotted wearing it in the most stylish and iconic manner. They're adorable and easy to store.
Owning a piece is a life and style hack you didn't realize you needed. It's vital to note that some people wear it as a slip-on shoe.