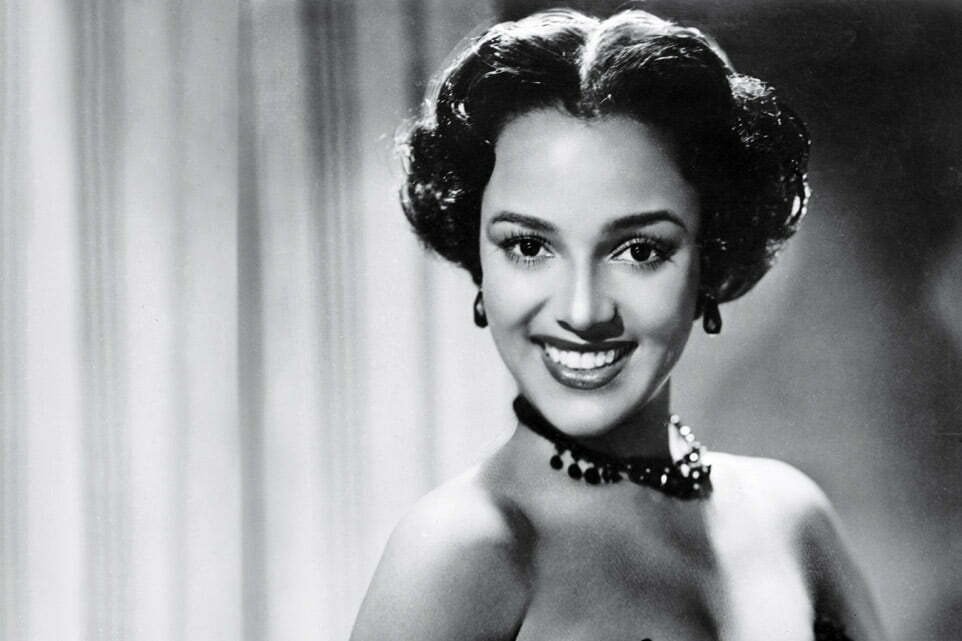 Let's face it; who doesn't love a good vintage throwback dress-up party? Even our latest fashion trends and fads hold nostalgic memories of the vintage trends of the 50s and 60s. Let us guess, you've been invited to a 60s themed dress-up party; you've got your vintage dress down and now all you need is a guide on how to accessorize it. Whether you're dressing up as a traditional 60s housewife, or showcasing your appreciation for the 60s mod culture, you have to know a little about the 1960s jewelry trends.
The 1960s were known for their rebellion in most terms, especially fashion, in the latter half of the decade which ended up leaving many people conflicted about whether to stick to the traditional and conservative fashion of the 50s or adapt to the new, unique fashion of the 60s. That is the reason the fashion of the 60s can be defined as a mix of something elegant and sophisticated but also bold, vibrant, and unapologetic. Now that we're all caught up on the background of 60s fashion, let's talk about the top 10 1960s jewelry trends so you can accessorize your vintage dress the right way for your dress-up party.
1. Mixed Metals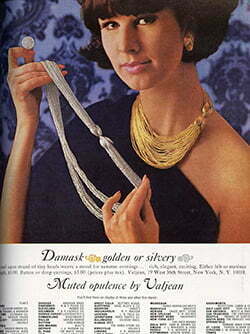 The hippies of 1960s had a habit of mixing and matching different metals to create a messy assortment of jewelry on their necks, while the elegant ones took a simple and minimalistic approach. Modernize the old trend by layering on silver, gold, and copper chains to create a modish yet vintage look for your party.
2. Pastel Pearls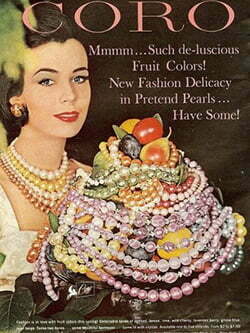 As imitation jewelry gained popularity, colored pearls in pastel shades quickly became a fan favorite of those who didn't want to let go of the fashion of the 50s. Recreate this look by accessorizing your vintage dress with classy, pastel pearls in baby pink, blue, and mint green to finish off your look with Audrey Hepburn's elegance.
3. Geometric Shapes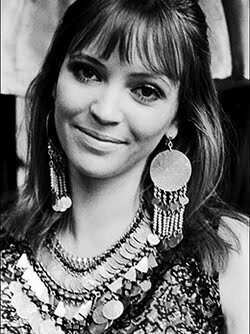 The fashion icons of the 60s were also huge fans of making statement by incorporating sharp geometric shapes in their jewelry. This created the idea of minimalism and simple silhouettes in jewelry. Revamp that vintage look modishly by wearing straightforward, geometrically shaped jewelry to your dress up party.
4. Monochromatic Madness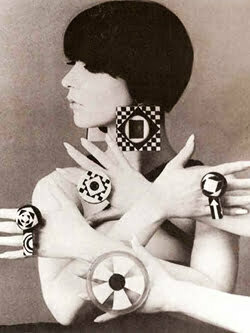 Particularly famous in mod culture, the 60s saw a spike of interest in black and white jewelry, especially in geometric shapes. This was a whole new level of modern, which people still adore to this day without any need for further modernizing or revamping. Give your vintage dress a dizzying, futuristic touch to showcase the in-between fashion of the 60s.
5. Oversized Plastics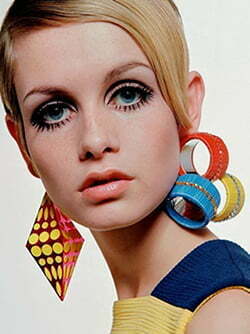 Jewelry became much cheaper in the 60s after the introduction of imitation jewelry, which meant the rise of fame for plastic jewelry, especially oversized plastic jewelry. Painted in vibrant colors and abstract designs, rocking some oversized plastic bangles or drop earrings will definitely display the retro side of the decade perfectly.
6. Floral Themes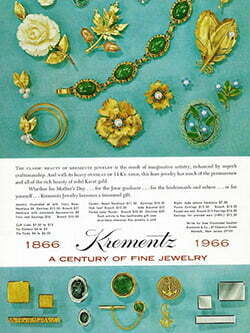 On a softer, more elegant note, the 60s also saw an appreciation for the delicate, floral jewelry that seemed to be a symbol of the sophisticated ladies of the era. Mostly seen in form of brooches and pins, floral jewelry was another notable trend of the 60s which you should follow to add a touch of chic elegance to your outfit.
7. Drop Earrings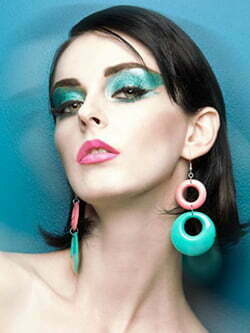 While it's obvious that drop earrings are a trend which basically never leaves, it's notable that the mods created their very own personalized version of the ear jewelry which left its mark in the fashion industry. The vibrant color, geometric design, and minimalism of the "mod hoops" were a representation of their culture and will be an ideal accessory for your vintage mod dress.
8. Large Cocktail Rings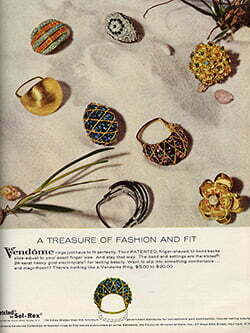 The fashion of the 60s was all about making a statement, with or without detail. That explains the trend of rocking multiple, oversized cocktail rings at once as a symbol of wealth and style. Look fashionable, rich, and chic by adding a few cocktail rings to your cart for this party.
9. Bold Color Palettes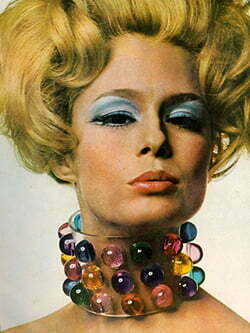 Not only did the 1960's fashion industry experiment with unique materials and abstract designs but they also did not hold back from working with bold and vibrant color palettes. Pick the most colorful jewelry I your closet, preferably plastic, to accessorize your vintage dress.
10. Beautiful Bangles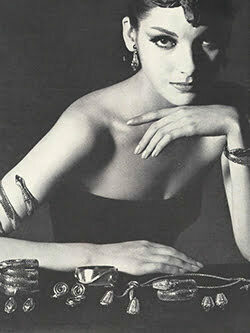 Whether they were plastic, gold, or wooden, it's clear that the people of the 60s were a fan of bangles and layering them on till they couldn't see their arms. Follow in their footsteps by either working with a diverse and bold color palette or mixing and matching different metals of bangles to accessorize your look ideally.
Accessorize your vintage dress by picking a 1960s jewelry trend of your choice to make sure you look the best at any retro themed dress-up party.