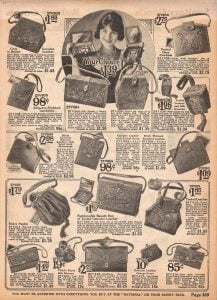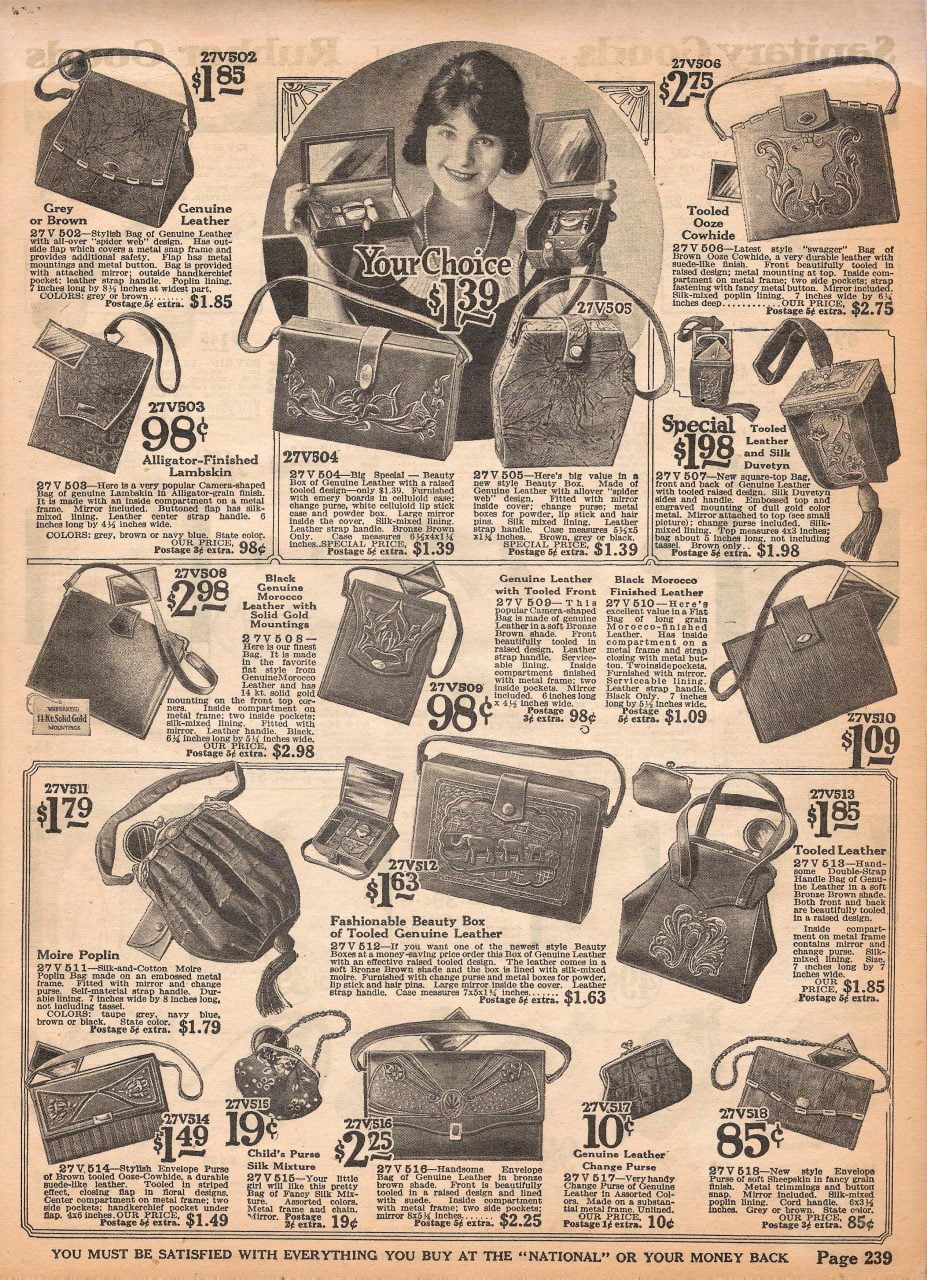 During the roaring 20s fashion, bags were not really focused on like other fashion items. Today, a woman's bag is her life, as it contains various necessities a woman could think of. Women in the 20s were not really bothered with taking anything along with them except for some powder for a face retouch and a box of cigarette. Using a bag was more of a fashion statement in the 1920s women's fashion. These bags were made with materials like leather, silk, sheepskin, snakeskin, lizard skin, suede, velvet and shaped in rectangular, round, square, and pouch forms.
Mesh bags in the 1920s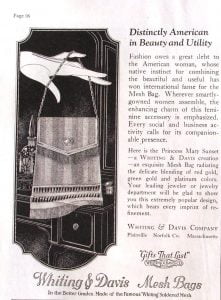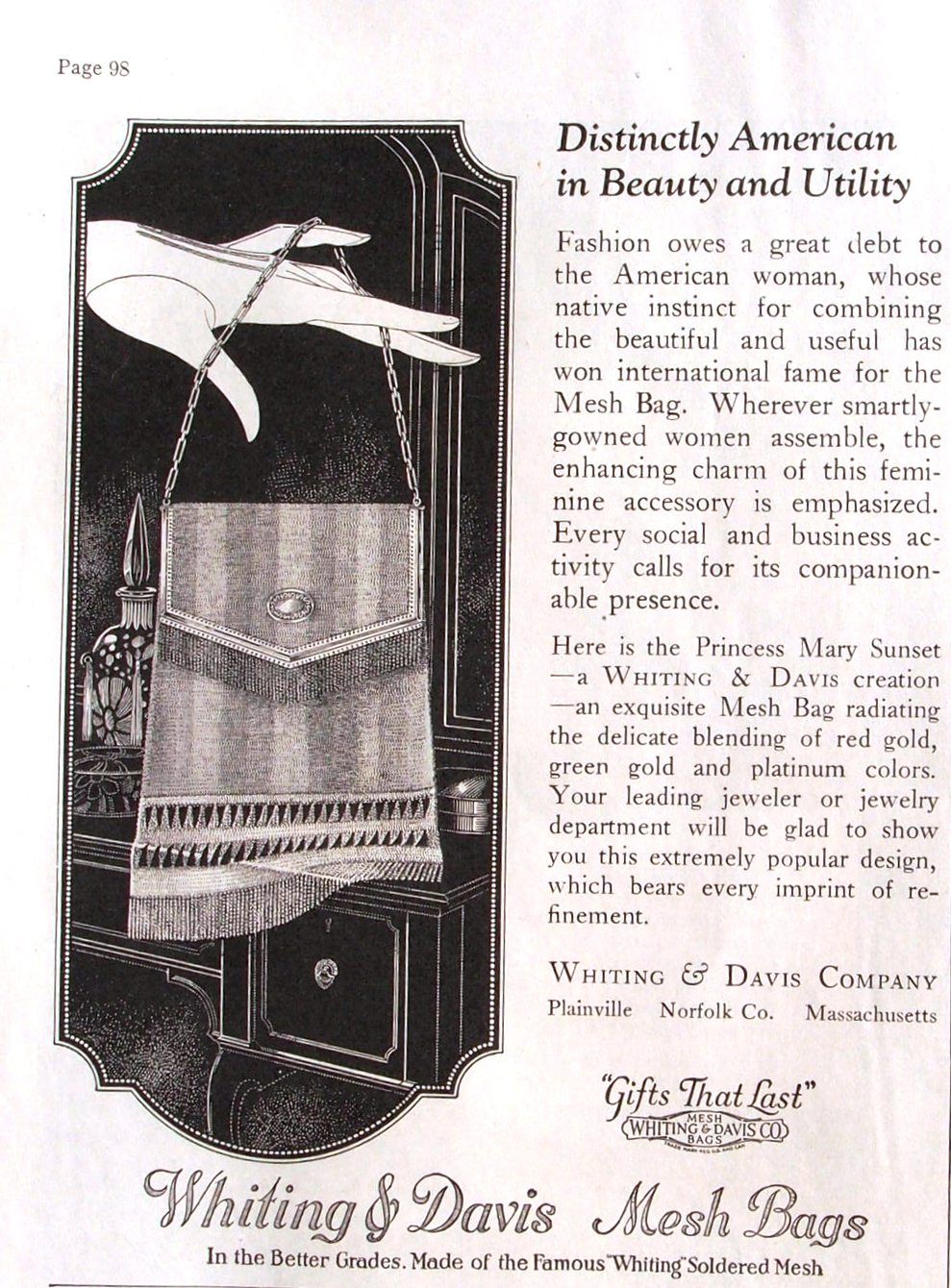 When a 20s woman was going for an evening shindig, she had with her a beaded or jeweled clutch purse or mesh bags. Little clutch purses draped in beads or shiny materials were mostly carried to parties. Mesh bags were made metal mesh and were thin and long. There was the Dresden mesh with its colorful designs, the armored mesh which was designed in geometric patterns, ring mesh with its linked together with tiny circles design and sunset mesh which was designed in vertical shapes in silver and gold linings.
Leather bags of the roaring 20s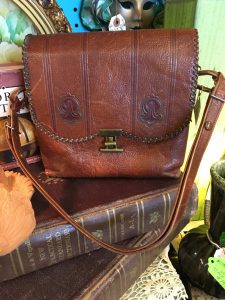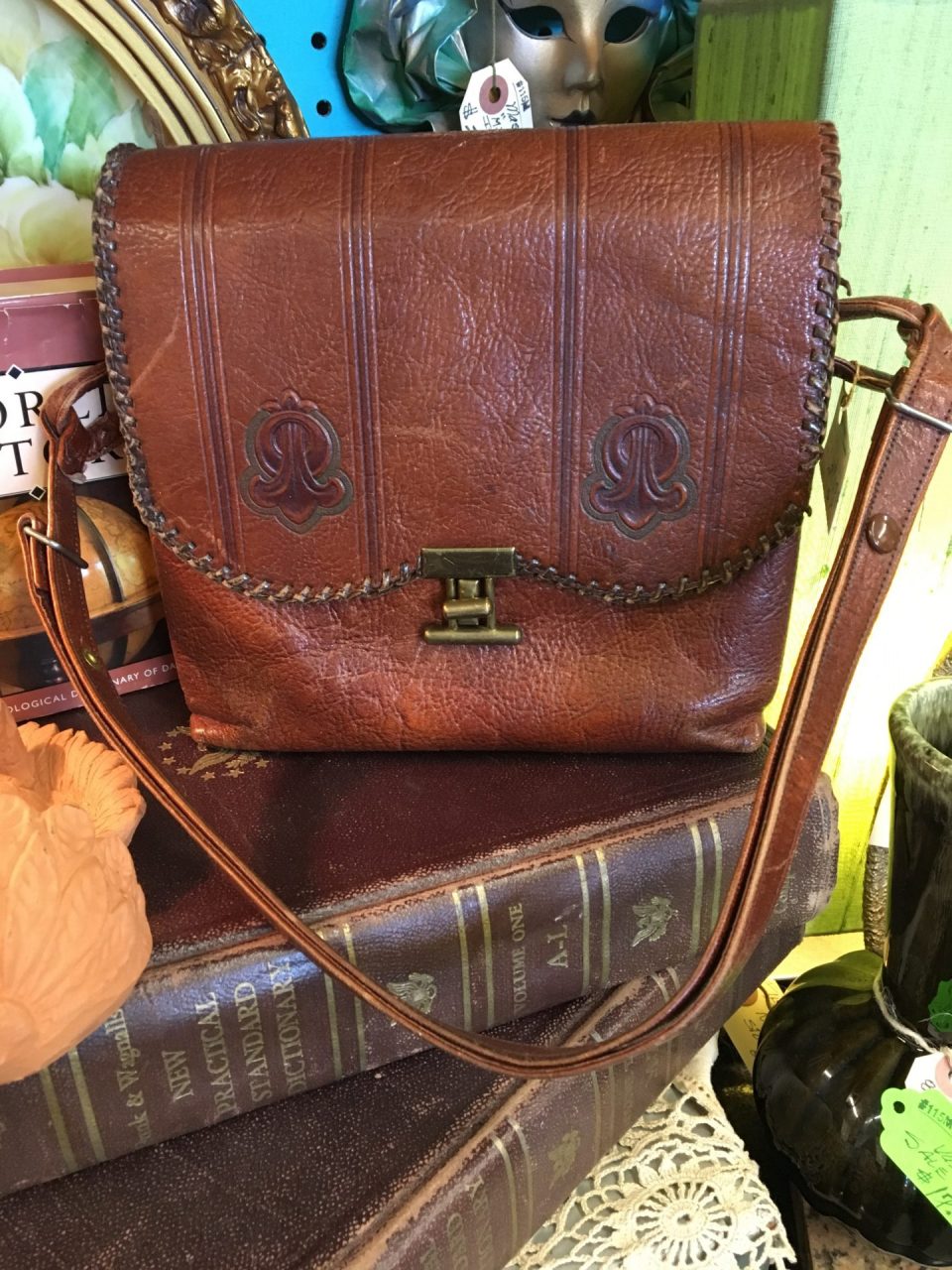 For the daytime wears, leather bags were common styles in the 1920s women's fashion. These leather bags had short handles for the lady to hang fashionably on her arms. Some of these bags were plain while others were crafted and designed with intricate arts and symbols. Apart from leather bags, women in the roaring 20s fashion also carried clutches. These clutches were different from the ones worn for formal evenings. 'Pouchetts' were like clutches but moderately bigger and were carried underarms with some having thing straps to sling over the shoulder. They were made with soft materials like silk and designed with the taste of the 20s woman in mind.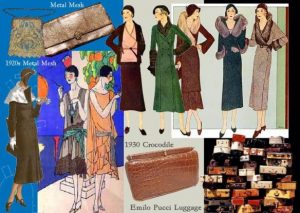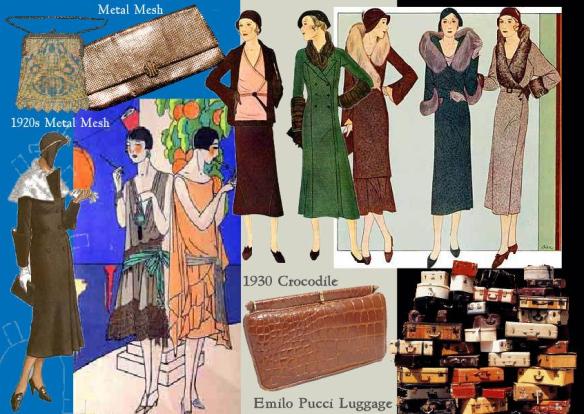 Coco Chanel, a favorite designer of the 1920s women's fashion, was an iconic and respected woman who was looked up to by the women of the 1920s. So, when Chanel brought out any fashion idea, it was already a fashion statement for the 20s woman. Coco, who was known for easy to wear fashion styles brought in the idea of applying straps to purses so as to sling or carry on the shoulder. The incredible woman was Coco Chanel.
1920s Vanity Bags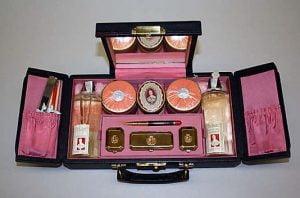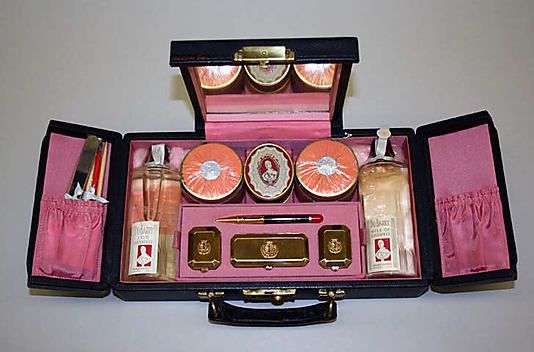 If you thought make-up bags came into existence today, think again. The 1920s women's fashion birthed out vanity bags. There was a rise in the use of makeups and as a 20's woman who was trying out new things like being empowered, the love for makeups increased. This gave designers ideas to come up with vanity bags which was a shapely container that can contain different beauty products and tools. These vanity bags were left at home because day and evening bags were redesigned to have makeup compartments.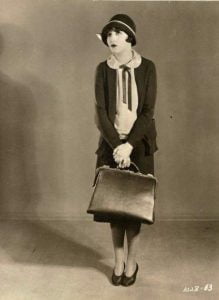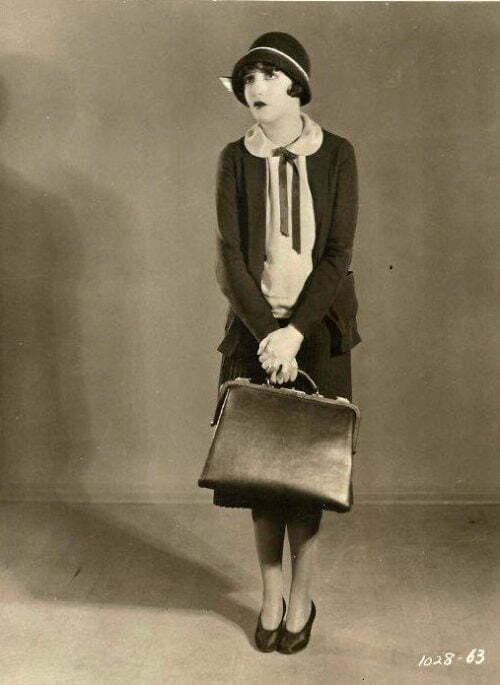 Big bags in the 1920s
Big bags were also present even though they were not really roaring 20s fashion statements. These big bags like the 'Boston bag' was used to pack for travelling, shopping, and others. Briefcases were also used to carry papers and books.
1920s Strap bags
Today, strap bags are the rave and Coco Chanel should be the one to thank for coming up with that idea which has evolved well over the years. Just like how bags have evolved over the years, the typical 20's bag are now vintage with people using them for costume parties and in the movies.