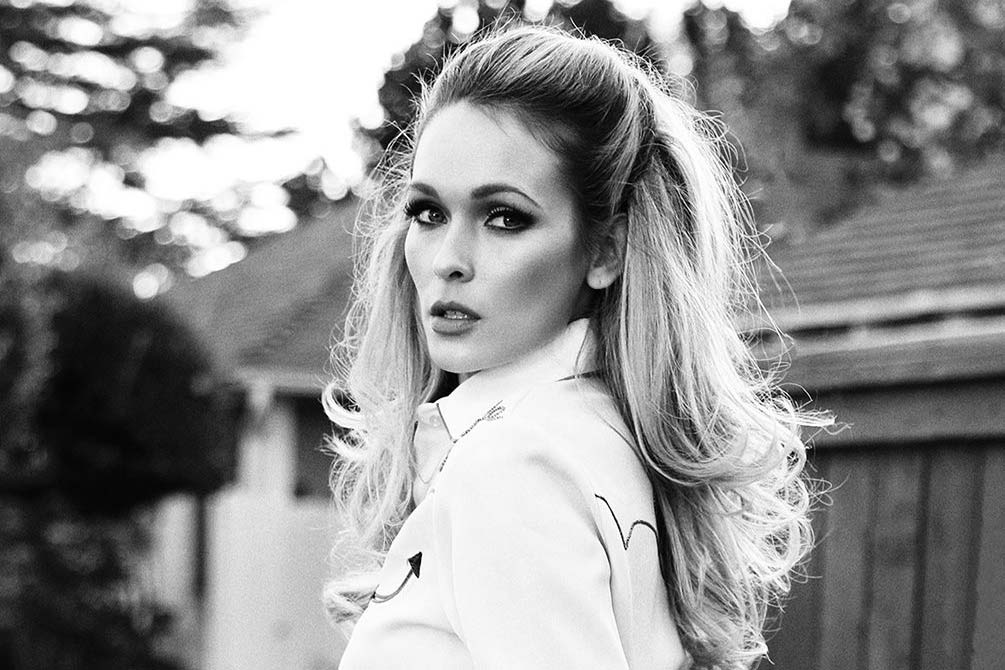 Having an enduring appeal is a topmost desire for most of us, and possessing long hair is one sure way to achieve such a goal. When thinking of how to style your long hair, vintage hairstyles are always there to give you that classic style that suits you. Amazingly, vintage goes from way back in time to modern times and fishes out exotic trends, that will tickle your fancy. Of course, there's always something for you. Vintage long hairstyles are usually recognizable from the beautiful styles of curls, intricate twists, flowing lines and neat finishes.
Without saying much, let's get to see some popular hairstyles inspired by vintage styles that are just perfect for you and your long hair.
1. Waves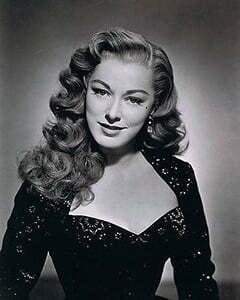 Carry your long hair in a classic way with the vintage waves. The easy to do hairstyle is perfect for all face types and seasons. However, your waves can be beautifully shattered, or can just be a single wave that holds your hairdo together. Anyhow you like to carry your waves it's a perfect way to flaunt your long hair.
2. Vintage Pony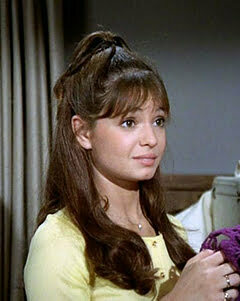 The ponytail hairstyle has always been an exotic style for long hair and it's getting more beautiful with little modifications. It's quite simple to make and can be rocked with curls and even hair accessories like bands.
3. Curls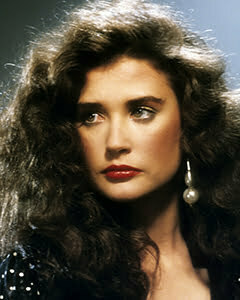 Beautiful long curls never run out of season. And there are uncountable ways to rock curly hair. The swept rolled curls with a parting is always suitable. Also, the Marilyn curls which give the retro glam will work. You can also try the medium Copper curls and the Pin Curls Updo. Curly hairstyles are always a cute vintage inspiration, for long hair.
4. Front Puff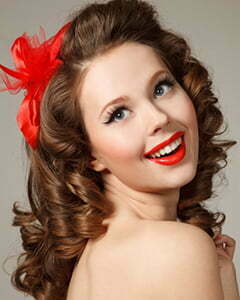 The retro front puff hairstyle is always beautiful and trendy. It has a front bump look, and the rest of the hair is usually curly, flowing down. The really suitable style is a sure way to display your beautiful long hair with a fancy band separating the puff from the rest of the hair.
5. Beehive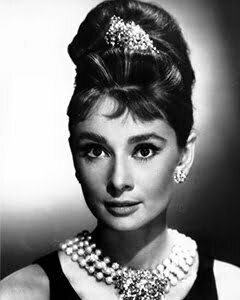 The popular beehive hairdo remains one of the cutest throwback styles. The 60s hair look with a modern vibe has its way of giving you a relaxed feel. Your beehive will fit whatever hair color you dim fit. It can be rocked with a beautiful bow tied hairband and some loose strands. And yeah, it's easy to achieve with your knowledge of back combing and the use of pins.
6. Victory Rolls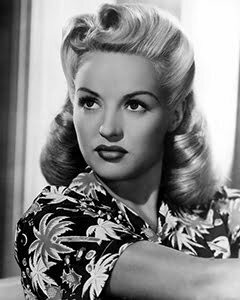 Also suitable for long hair is the Victory Roll style. You will always look like a celebrity in a victory roll. It's one of those celebrity hairstyles. All you need to do is pick out large sections from your front hair and twist them into proportionate victory rolls. You can either leave the back as a chignon or with loose waves.
7. The Twirl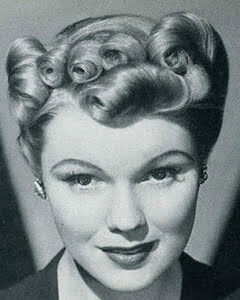 Your long hair is missing out on amazing styles if you have never tried the twirl. Get a stunning look for your evening events with this vintage hairstyle. You could either twirl your whole hair or twirl just the front leaving a pony at the back. The style is suitable for every face type.
8. Straight Vintage Locks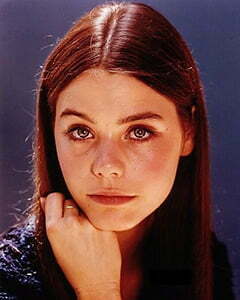 If you are a simple look lover this is perfect for you. Flaunt your long hair with straight locks. The not so complicated hairstyle can be carried with a cute scarf wrapped around your hair, in a bow tie. However, remember to use red lipstick for the chic vibe.
9. Braid Bun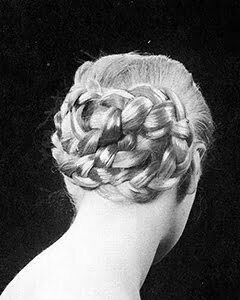 The vintage braid bun hairstyle has been one of the best so far. The fluffy bun is capable of making all eyes fixed on you in a gathering. Making use of hair accessories as flashy studs or flowers adds more gorgeousness to your look.
10. Chignon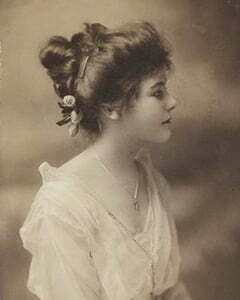 Your long thick hair can be styled formally and beautifully with a chignon. When enlarged, your chignon styled hair will get you ready for all the attention you can get from those you pass by. You could also add some details alongside like a swirl or cute accessories. Meanwhile, your face shape would not necessarily be a hindrance.
Also, the color of your hairdo is an important inspiration for your vintage look. So, you can have funky colored hairstyles if you want to look bold or cool but beautiful colors. Just be sure to use matching accessories if any. Some really cool accessories you could use for your long hair include fancy clips, floral clips, hair bands, and even scarfs.