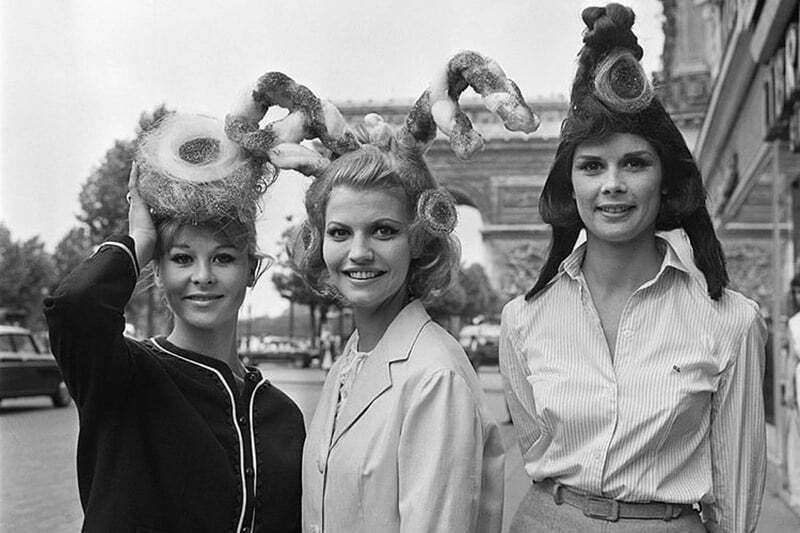 The fashion industry has a habit of bringing back vintage fashion trends from previous eras, which contorts the idea of "fashion eras" since every decade of fashion is littered with nostalgic accents of the past fashion trends. The special and significant thing about 60s fashion is that no one was sure what side to be on at that time. People were conflicted between sticking to the traditional preppy fashion of the 50s and moving on to better, more modern style, which created a unique blend of trends which are unmatched still to this day.
We can picture it; you've been invited to a 1960s themed dress-up party and you can't figure out what type of vintage dress to rock and how to style it. Well, we're glad you're at the right place, because we've got a list of the top 6 vintage 1960s costume party outfit ideas for you to rock and show off your inner retro beauty queen.
1. Traditional Housewife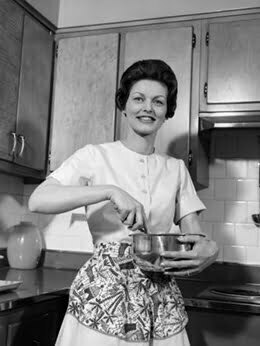 If you want to go for a conventional 60s look, a traditional housewife look would work best for you. This outfit is more representative of the first half of the decade, which was yet to see a rebellious time and still stuck to a more conservative mindset. All you need to construct your outfit is a vibrant but monochrome a-line dress, preferably with buttons and a flowy skirt, matched with your cutest pair of kitten heels. The look is best topped off with a colorful, frilly apron and minimal jewelry to showcase the comfort of a housewife.
2. Preppy Trophy Wife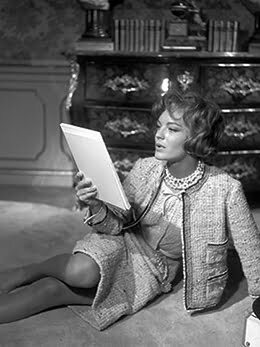 Another popular look that represents the 60s is what we've named the "preppy trophy wife" look. The outfit screams rich, white picket fence family of the golden times. Picture a monochrome vintage dress, or a matching skirt-and-blouse set in pastel shades of pink, mint green, or baby blue. White heels and sparkling jewelry are an ideal way to accessorize this look. For a few added points, top the whole outfit off with a vintage Chanel tweed jacket to lock in the sophisticated, expensive, feminine, and 60s aura of your look.
3. Mod Culture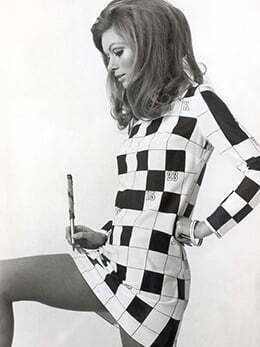 The 60s are also known for the beginning of mod culture, which was appreciative of unique music and arts. Some even call the mods the "flappers of the 60s". Rebellious as they were, mods strayed from the cinched waist and flowy skirts that we saw in the 50s. Opt for a minimalistic silhouette by wearing a vintage mod dress in primary, monochromatic colors with geometric patterns, faux pockets, honeycomb print, or color blocking. Finish the look off with a dramatic eye look, a short, straight bob with cute bangs, and white knee length socks.
4. Jackie O Inspired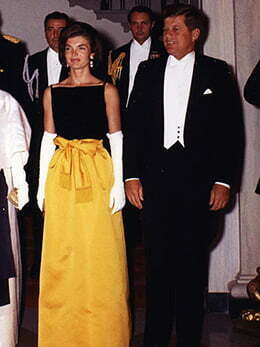 We all know Jackie O was one of the known fashion icons of the 60s, with her elite, sophisticated style that catches the eyes of fashion enthusiasts to this day. Her signature was a mixture of silk statements, elegant pearls, and feminine colors. To mimic her style, go for a silk skirt, preferably with a bow, paired with a feminine, simplistic blouse. Depending on how formal the event is, a cropped jacket or elbow length gloves would maintain the class and sophistication Jackie always carried around. A feminine pompadour or a voluminous bob would be the ideal haircut.
5. Casual Cigarette Pants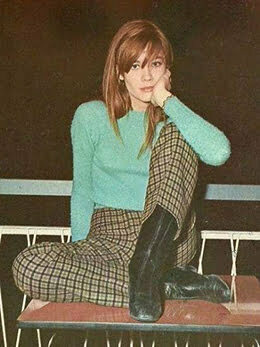 To take a break from all the vintage dresses, it's worth mentioning that women did begin a revolution by wearing pants, cigarette pants to be precise, in a sleek, modern, and stylish way. Go casual, preppy, and modish with a pair of high waisted cigarette pants, patterned in plaid, paired with a classy and plain blouse. Loafers are the one and only ideal shoes to wear with the outfit. Accessorize the look with a headband and minimal makeup.
6. Late 60s Hippie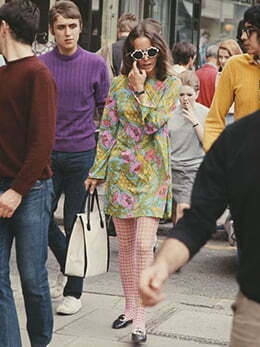 The rebellious era would seem incomplete if we didn't mention the iconic 60s hippies that left their mark in the fashion industry forever. Not only were these hippies big fans of boho fashion, but they were also seen in themes of "folk style" which you can mock just effortlessly. Keep a white vintage dress as a base and accessorize the look with jackets and skirts that have a tribal, folk or boho pattern to add that pop of color. Make sure to layer on that eyeliner and accessorize your hair with a headband because your look would be incomplete without those two.
The fashion of the 60s was truly something unforgettable, which is probably why you're going to that 60s themed costume party. Now pick one idea of your choice from our list of the top 6 vintage 1960's dress-up party outfit ideas, put on your favorite vintage dress, and party like it's the era of the mods!