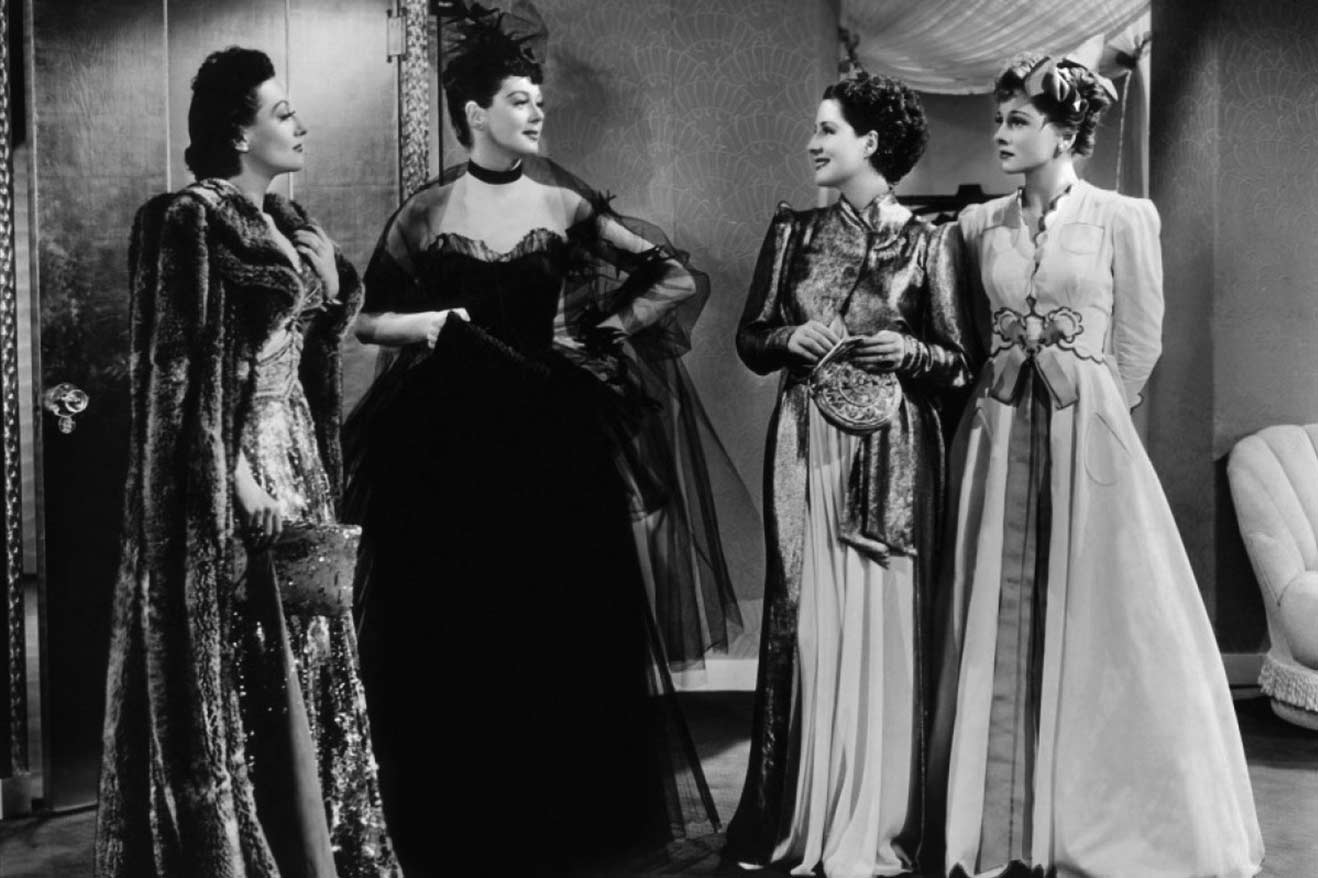 The 1930s are remembered for financial difficulties, but it was a decade that was very defining in fashion and style. Paris designers competed with the upcoming Hollywood scene to give fashion lovers innovative designs. More women were also getting into jobs, but many were low-skilled factory jobs, but this was a big step for women in establishing their place in society. This surging feminism was also seen in the preference of a sexier and sleek silhouette instead of the boyish and flapper look of the 20s.
Designs were more form-fitting with the return of the natural waist, which was accentuated by high waist dresses and pants, and broad shoulders that made the waist look slimmer. Modesty was still desirous which kept 1930s dresses below mid-calf.
Most women were housewives and home keepers, so formal wear for women was not very much defined for the office or the workplace. Formal wear for women was for attending 'serious' events like cocktail dinners, tea parties, and weddings. Financial difficulties also limited women's wardrobes, making them wear an outfit to several events.
Afternoon Dresses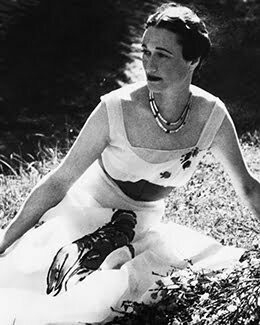 A trip to the market, or attending a tea party at a friend's house or running an errand required an outfit smarter than the house dress. This was the afternoon dress, also called metropolitan, city or town-tailored dress. These were usually short formal dresses. This dress was more detailed and embellished than the house dress. It had embroidery and faux flower trimmings, bows, ruching, shirring, trapunto, and decorative buttons.
The sleeves were puffed, collars and yokes were large to give the broad-shouldered look. It came with a high-waisted matching belt. This dress was usually made from rayon crepe, while pricier pieces were made of silk fabric.
Evening Gowns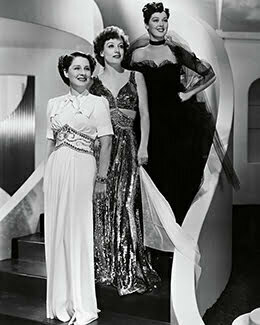 The evening gown was the perfect statement of class and glamour. The design was long and sleek with a snug fit close to bringing out the curves. These long formal dresses were usually made from clinging fabrics like silk, satin, chiffon, and crepe de chine. The bias cut that was pioneered by French designer Madeleine Vionnet, and was used to create elegant lines that emphasized the curves. Evening gowns were usually floor-length with small trailing trains at the back.
The silhouette of the evening gown was slim and sleek, fitting closely at the waist and hips. It eased out at the hips and thighs, then flared out as it flowed to the floor. Earlier gowns featured puffed and ruffled sleeves for broad shoulders, while high necklines and halter necks were seen from mid30s to the end of the decade.
The backless gown was one of the biggest fashion innovations of the 30s, which continues to be fashionable to date. This was the decade of glamorous Hollywood stars like Jean Harlow whose on and off-screen fashion was closely followed by women on the cinema screen and in fashion magazines. The backless gown was to show off the tan, which was becoming a status symbol of the upper class, who could afford to sun at the beach. Backless gowns have remained popular over the years and also influenced designs of wedding dresses.
Wedding Dresses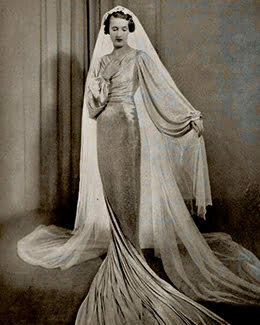 Weddings were very important to the woman of the 1930s, and it demanded the best she could get for her big day. The dress was bias cut, high necked with long sleeves, dropping to the floor and featuring a fishtail train of shiny satin or silk. It came with a long veil made of lace trim starting at the shoulders or back of the head. Most wedding dresses borrowed designs heavily from evening gowns.
Mass-produced ready-to-wear garments became more available to the common folk. This helped fashion fads catch on quicker as a woman could easily pick what she saw in the magazine at the store. Garment makers were able to make clothes at a cheaper price because of the innovation of synthetic materials like rayon and nylon.
The 1930s saw changes in fashion that were largely influenced by the prevailing economic hardships. Women dressed in DIY designs that they sewed or knit at home. Fashion magazines often carried sewing patterns, which women could use on store-bought fabric to make design knockoffs and look as glamorous as their favorite Hollywood stars. This way, women managed to stay fashionable and trendy in challenging times.