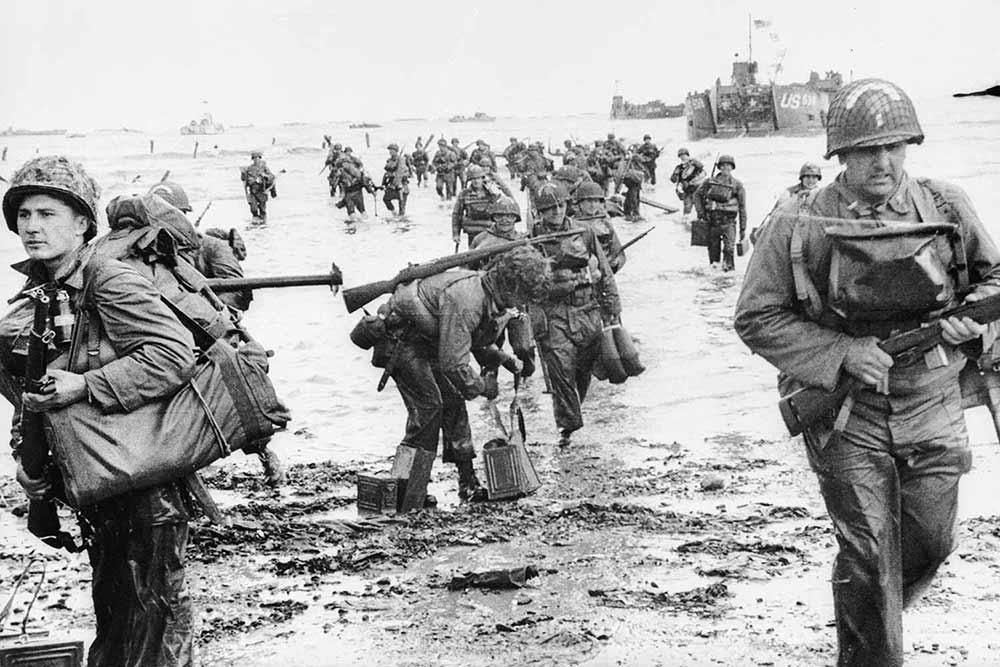 The presence of war did not mean the absence of fashion. Tough times often bring about an exceptional amount of creativity, and the fashion designers of the 1940s knew just how to be creative in the most economical way.
From the 1st of June, 1940, clothing was being rationed in Britain, causing overall unavailability of clothes and difficulty in getting new garments. Despite the numerous restrictions in the movement and growth of fashion, they still found a way to develop a fashion trend that would be suitable for the era.
In the early parts of the decade, people had greater concerns than clothing. Fears of air raids and attacks were widespread. People had little time to focus on fashion, but they still made a way around it. Prices rose and the best quality silks were in almost no supply, but fashion still found a way to rise above the storm.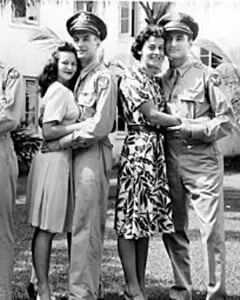 The war cut off major manufacturers around the world, especially in France, leading to a shortage in trendy wear. Although clothing was not much of a priority as women and men who were civilians made do with what was available. The rich and not so rich were found wearing almost the same thing. Women wore coveralls, while many other women and men wore military uniforms. Various designers used this limited movement of wear to make fame for themselves in their own locations. People like Claire McCardell who introduced the comfortable popover wrap dress and Norman Norell who created high-quality designs to replace the Paris designs that were not forthcoming.
The introduction of Utility clothing by the UK government also helped the growth of fashion during the war. Simple attires were made by some of the best designers in the UK and were being provided at the most affordable price. Designers like Hardy Amies, Norman Hartnell, and Edward Molyneux made themselves available for the Utility garment scheme put in place by the government.
1940s Women Shoes
With most men in the war fronts, women were left behind to take up tasks that were at the time left solely to men. That being the case, their modes of dressing became a lot more masculine and their working shoes had to be trendy enough to fit into both roles as mother and father at the same time.
Leather, metal, and other materials were being used in the waterfront, so female feet fashion had a number of restrictions, including a ban on heels above 2 inches high. Women had to adapt to their newfound roles as factory workers, so they had to switch to masculine-looking shoes with mostly covered toes for protection.
The shoes in trend for ladies at the time were:
Mary Jane/Ankle Straps: Classic Mary Jane shoes were either covered or open-toe with a strap holding the feet against a low heel or a low wedge.
Saddle shoes: A simple variation of the Oxford shoes that was white and had a dark-colored panel across the middle of the shoe. They had low soles and short heels.
Loafers: Copied from the male loafers, these were very comfortable for teens and during the factory era. They were comfortable low heeled shoes made from soft fabric.
Slingback shoes: Popular low-heeled shoes that had round fronts, sometimes with a peep toe and a strap at the ankle.
Wedgies: One of the most popular designs of the 40s was the wedge or wedgies. It had a low heel made from cork or wood, made to be very thick and strong. It was unique and was designed to have peep toes or laces or ankle straps.
1940s Wartime shoes for men
Male shoes, unlike females, are a lot more simple and demanding. They were expensive, in low distribution, and in much lower quality. Leather was in low distribution, so synthetic materials made of reptile skin were used, while other shoes were made of plain color cotton.
Short supply of rubber made only wood available for male shoe soles; they were uncomfortable and got bad quickly, making them very unsustainable.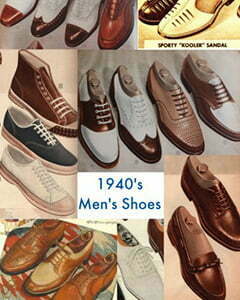 The variations of male shoes, as always were a lot fewer than female shoes. Men had;
Oxfords: The lace-up oxfords and the woven oxfords. Mostly available in the late 40s men's fashion, these shoes came in few colors, like brown and matte black for the lace-up and white for the woven.
Moccasins: Available in casual and dressy variations, they were comfortable for both summer and winter.
Half boots or ankle boots: Also called Chukka boots, they were a minor replica of military shoes with 3 lace holes, a smooth surface, and a cap toe. They were typical work shoes but could also be worn by businessmen.
Engineer boots: A variation of work boots adapted by mostly railroad workers. Had a buckle at the ankle and a strap across the vamp.