Hat fashion was not affected very much by the war. Interestingly, many women in the UK accessorized the drab utilitarian outfit with a hat because hats were not rationed but expensive. They came in brighter colors too. Many women wore hats during hard times when making was a luxury.
The 40s hats also carried over some designs from the 40s with flat boaters, upturn sailors, pompadours, bonnets, snoods, and bowlers. While the 30s hat was kept in place with an elastic chin band, the 40s hat used clips, rubber combs or bobby pins.
These hats were adorned with sequins, ribbons, small flowers, and veils. The use of exotic feathers was also dropped preferring dyed poultry feathers. Some hats featured costume jewels but largely trim was made or velvet ribbon or some other fabric.
Small hats also became popular in the 1940s women's fashion. These hats were embellished with veils, floral accents, and faux leathers were worn by many women with formal wear.
Hats from the early 40s were colorful, perhaps to make up for dull fashion in the early 40s. Patriotic themed blue, red, and white colors were popular in the US. Bright hues in lime green, pink, orange, red, and yellow were also popular in summer, while black, navy, and dark green hats were worn in colder weather.
1940s Cloche hat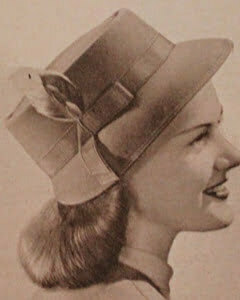 This design had started in the 20s. it had an oval crown that was smaller and tighter than the bonnet. it had a narrow brim. It was worn at the back and kept in place with a hatpin.
1940s Beret  
The beret hat design was military-inspired. It was a round shape with a narrow band and made of felt or leather in red, blue, brown, and green being the most popular colors. Some women attached brooches. It was worn at a slight angle.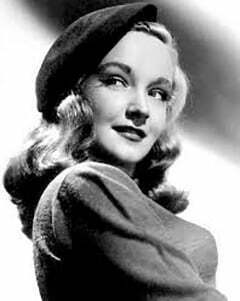 1940s Sailor hats
This was also known as the skimmer hat. it has a shallow circle crown with a wide flat brim like a drill sergeant's hat. Sailor hats for the summer were made from straw while those in the fell were made from velvet or felt. Some were decorated with veils, ribbons, bows, and feathers.
1940s Bonnet hat
This was a feminine cap with a Victorian throwback. It had a medium-deep crown that fit well at the back of the head. The brim covered the forehead and sides. It was decorated with ribbons bands or flowers.
1940s Pillbox hat
This design became popular in the late 40s. It was worn to accessorize elegant formal wear. The design was simple and elegant, without adornments but occasionally having a net veil in front. It was held in place with a hat pin and worn at an angle or on top of the head. Its popularity continued into the 50s.
1940s Turban hat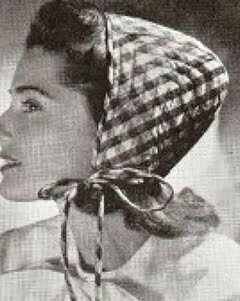 This hat also became popular with American women in the late 30s and crossed into the 1940s fashion as the most fashionable hat. The main way to wear it was as a long piece of fabric with a knot at the forehead, and then tucking to form a wide bow. It was a versatile hat that could be worn with different outfits
Many women wore it when doing chores to keep hair out of the way. It was also worn for practicality by European women who could not afford to wash their hair frequently. It was also worn at home when hair was in pin curls to hide the pins. Turbans for daily wear were made from rayon or cotton while more fancy turbans were made from rayon velvet and occasionally had a bow on top. The most common colors were white, black, and navy blue.
1940s Small hats
Doll hats, saucer hats, toy hats, half hats, and other miniature hats were very popular in the 40s. They came in a wide variety of designs both simple and fancy. They were made from velvet, felt, straw or felt and were decorated with bows, ribbons, feathers, beads, and flowers. This hat was kept in place with a hatpin and worn at an angle. Some had veils at the front.
1940s Cartwheel hats
This was a wide-brimmed hat with Victorian inspirations. It was mainly made of straw which allowed for a stiff brim. The wide brim was also practical in hot weather. This hat did not have many decorations but occasionally had feathers and flowers. Starched cotton lace and raffia were used when straw became scarce.
All in all, hat fashion in the 40s was one aspect of fashion that did not see a slowdown. Women had something colorful to accessorize with even when times were tough.