An artistic arrangement of curls, bouffant, and rolls can be called "pin-up hairstyle" in the 1950s women's fashion, which exudes feminine charm and mystique that's hard to match. It has never really gone out of style. In the 1950s style, the pin-up era most recognizably took place, also includes the signature styles. In the 1953 film "The Farmer Takes a Wife," actress Betty Grable wore pin curls. We can think of Betty Grable hairstyles when it comes to pin-up girl style of 1950s pin-up hair.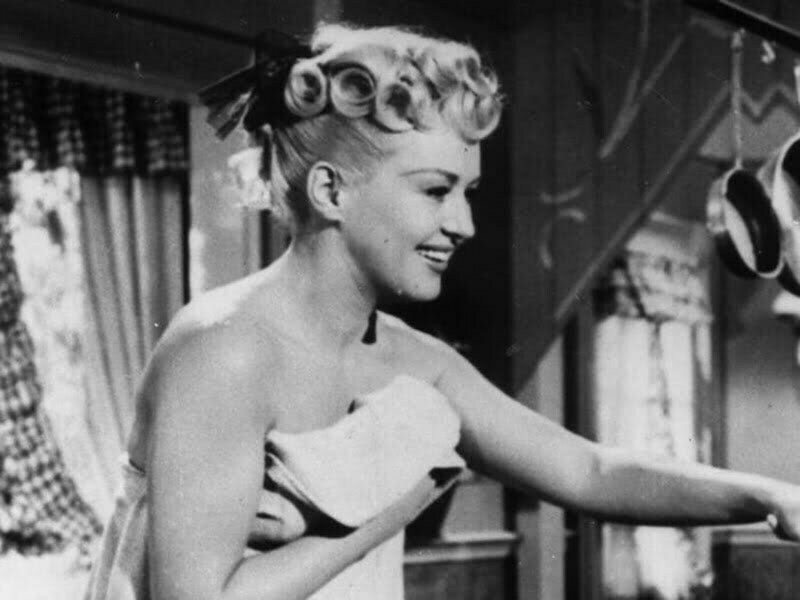 Pin-Up Girl "Betty Grable"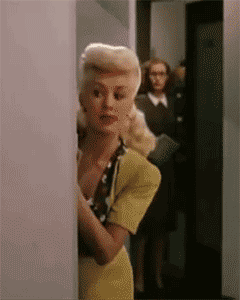 You will know the meaning of letting loose and having some fun, for even just one day, if you have ever wanted to play dress-up and become a pin-up girl. During the early 1950s, the pin-up style started to be popular and had "theatrical origins". In the early-20th-century film, Being sexually fantasized, famous actresses were both drawn and photographed, even put on posters to be sold for personal entertainment. Betty Grable was thought to be one of the most popular early pin-up girls, among the sex symbols from celebrities. During World War II, her posters often adorned the GIs' lockers in the States and in Europe. When Betty was 12, an overzealous mother encouraged her to lie about her age and bleach her hair blonde. While Betty's star status was cemented, the trademark blonde curls always piled high on her head. Betty's got to be the best of the list for idea, especially for anyone who loves a vintage-inspired updo. Betty's hair remains an inspiration to this day, whether a look " wearing in victory rolls" which she popularised as a pin-up during World War II,  or brushed out into loose, flowing romantic waves.
classic 1950s' Betty Grable hairstyles to inspire
If you want to style like Pin-Up Girl "Betty Grable", some of our favorite Betty Grable hairstyles to inspire and corresponding tutorials are deserved to be known.
50s Pin curls of Betty Grable
In the 1940s, this hairstyle prominence gradually, and remained popular into the 1950s. Rolling strands of hair towards the scalp and pinning them in place, this way is called "Pin curls".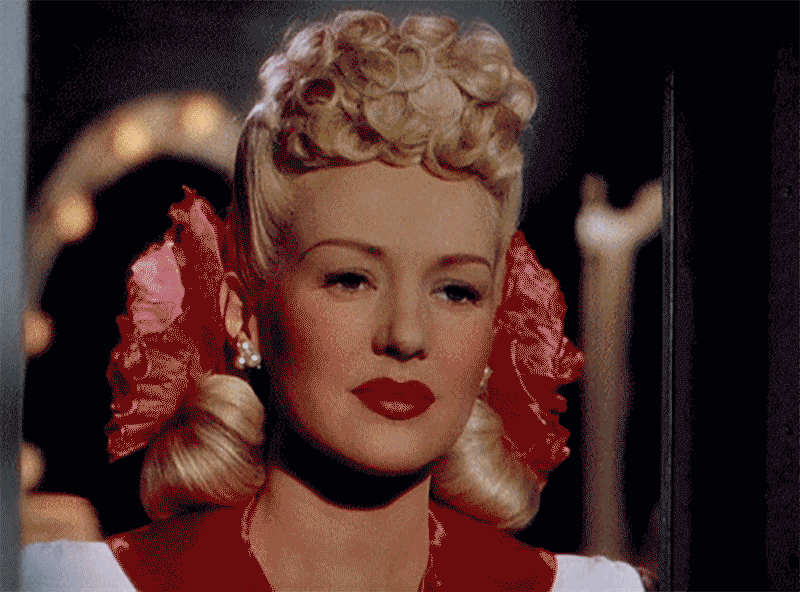 How to copy Grable's pin curl style
If you want to copy Grable's pin curl style, you can tie your hair back into a ponytail, and leaving out a few strands for curling them up onto one side of the head.  The hair should be dampened to help it keep its shape, and the curl can be secured with just one pin. More hairspray should be used while shaping pin curls and making them stay in place.
50s Poodle Hair of Betty Grable
A new generation of women was inspired by the signature "Poodle Hair" of Betty Grable to wear curls on top with pride.
How to Style Like Grable's Poodle Hair
Until it sat in a voluminous pile on the head, the front section of the hair should be rolled towards the forehead, and it is pinned in place. For special events, the toned-down versions of this style should be done. The poodle hairstyle distinctively vintage with sky-high volume but without too much know-how.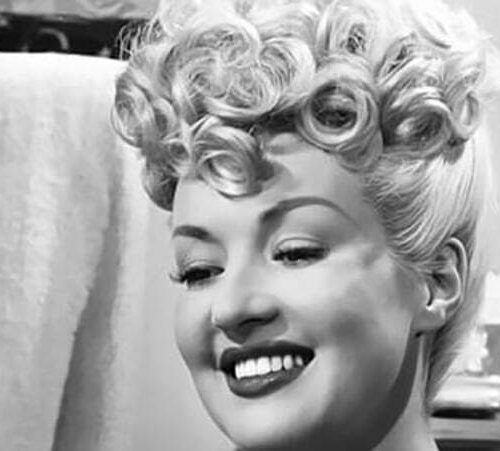 1950s Fringe of Grable
Like Betty Grable, a fringe was either dressed in the hairstyle, pinned to one side, or made a feature, due to the hair was dressed off the face in the 1950s. Hair had shape and purpose, it was never just left flopped onto the face.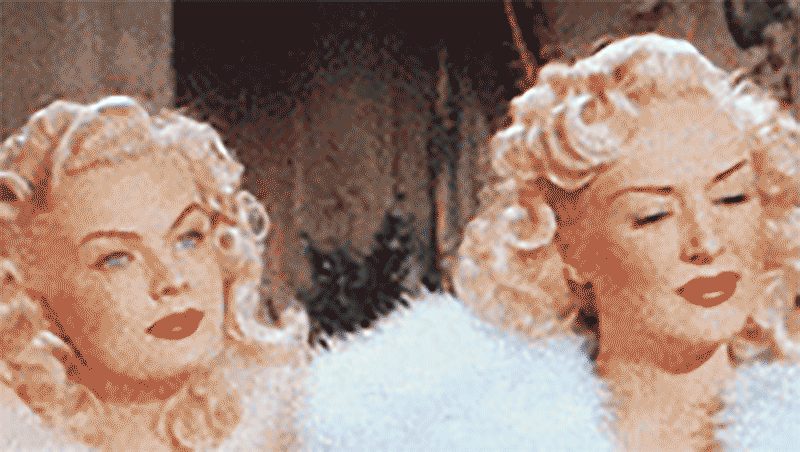 Grable's Fringe Tutorials
You can set a fringe with an S-shaped wave, and then dress it to one side. Or, the fringe can be part of a mass of curls that sit high and slightly forward onto the face. You can also set the full-forward roll on the forehead, which seems to be a sleek and smooth barrel.