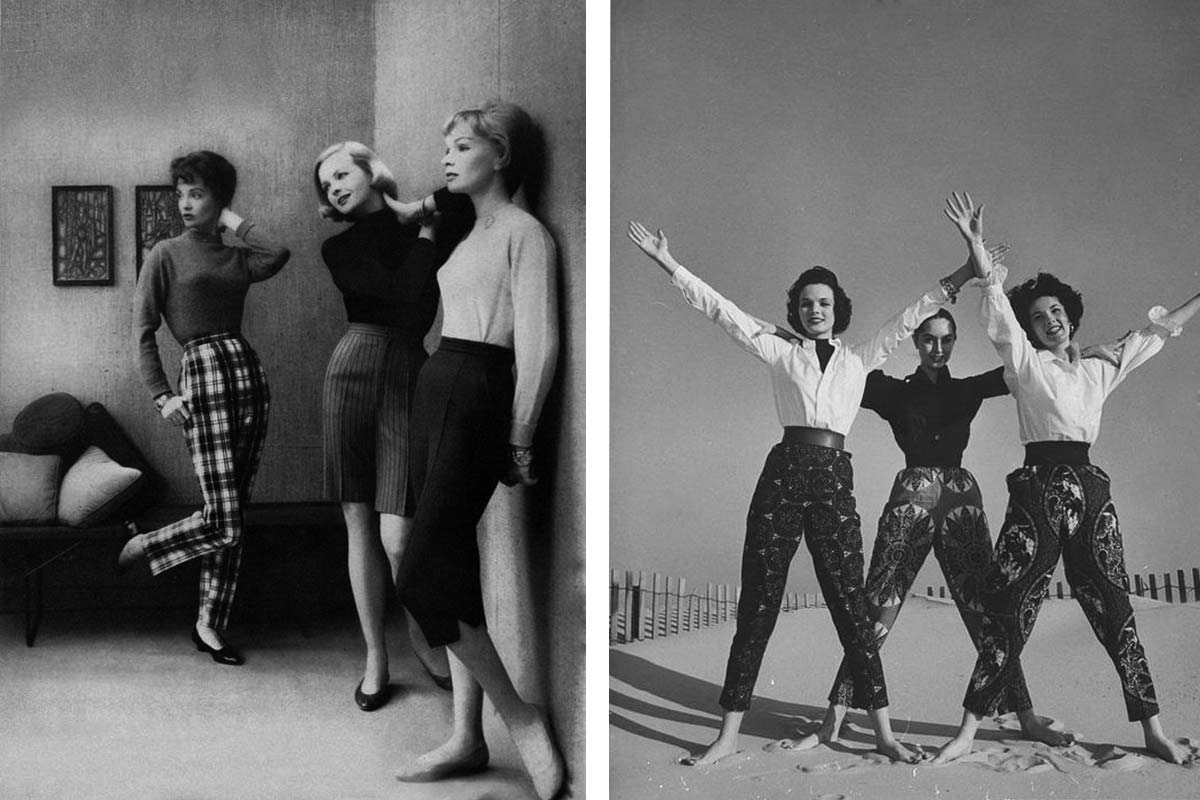 The women of the 1950s started to enjoy the luxury of wearing pants – especially after witnessing actors like Lucile Ball and Marilyn Tyler Moore flaunting the style effortlessly in their TV shows.
Of course, the style differed significantly from the outfits that we are so accustomed to today and women only wore them for casual outings or at work. When it came to dressing down or going to church, the 1950s dresses remained to be a vital component.
Here, let's take a look at some of the pants styles that were popular back then.
Cigarette Pants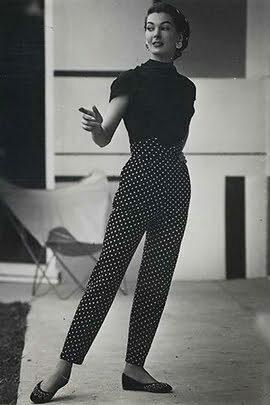 Cigarette pants are all in vogue today. But did you know, that their trend started in the 1950s?
Also known as "pencil pants" and "slim-fit pants," the cigarette pants of 1950 were body-hugging trousers with a straight opening at the foot. They usually ended above the anklebone and came with wide waistbands, and wide waistbands without belt loops.
Interestingly, side or back zippers was a 'thing' in the past decade and women considered it more feminine than the traditional front zipper in pants. Straps were often attached to the helms as well to eliminate wrinkles in pants for a clean look.
Similar to today, black was the predominant color in cigarette pants. But unlike today, it was more favored for versatility rather than a statement piece. Patterns also began to appear on the cigarette pants in the late 1950s that included checks, polka dots, stripes, and even leopard prints.
Since women of the 1950s wore pants for comfort, rather than style, the material was always cotton or good-quality wool. However, some groups of teenager did rebel during those times as well and opted for denim cigarette pants with white or plaid blouses.
Capri Pants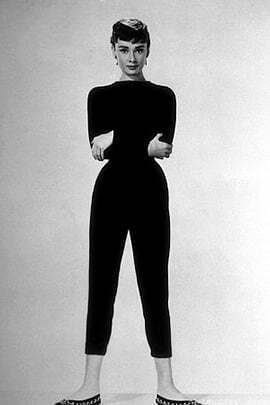 Another favorite attire amongst the women of 1950s was the Capri pants. The Capri pants of the 1950s had a fit similar to the cropped pants we wear today. However, they ended near the calf with a slit on each side.
Just like they did for cigarette pants, women usually prefer black Capri pants topped with patterned blouses. Pairing them with white ruffled blouse was another trend that took shape in the vintage era and gave the outfit a formal look.
The adoption of Wrangler Jeans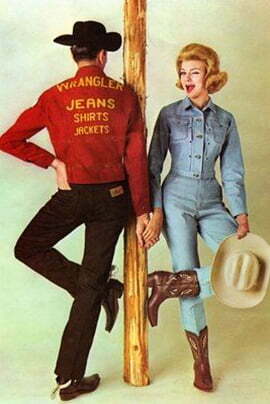 Wrangler, the popular brand of jeans introduced their lineup of women's pants in the 1950s as well. Since women of the previous time period had an obsession with everything western, the style was adopted quickly – large pockets on the back, with a small coin pocket in the front – it was not different from the Wranglers we get today.
Jeans was a popular addition to a teenager's wardrobe in 1950s. But to the parent's dismay, instead of smart-fitting pants, they went for baggy or extra loos pants combined with white blouses, black knit shirts, and plaid tunics. It was also common to see teens rolling up their long, denim pants to knee length for Saturday evening with friends.
But despite their preference, they couldn't wear pants to school and were forced to dress lady like in dresses and pencil skirts, according to the school's policy.
1950s shorts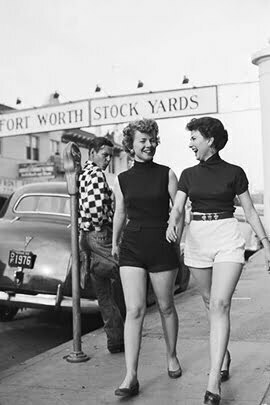 The 1950s was the time when some population of women started wearing shorts – outside of picnic. Just like pants, the shorts came in different styles and length with the shortest coming just 6 inches above the knee. They were usually paired with matching belts and came in solid tropical colors like lime green, Caribbean blue, and sherbet orange.
Long shorts or pedal pushers that we can easily mistake for pants today were also developed for the women of 1950s. They were especially popular with cyclist as they gave them both – comfort and security.
Some women also added four-piece sets consisting of long pants, pedal pusher pants, short shorts, and blouse to their wardrobe. This way they could easily have a matching outfit ready according to the weather and occasion.
When it came to material, the shorts were always made out of cotton or synthetic material, suitable for warmer weather. The women of that time despised wrinkle so manufacturers were extra careful to choose material that reduced wrinkle and remained flawless in any state.
1950s pants today
Pants style of the past is back in fashion today with many women favoring them for a chic look. High waisted with side zipping, they are available in many different colors and patterns. Match them with a plaid or solid plain shirt and go all retro.