The trend of wearing vintage clothes is flourishing and it is here to stay, probably for a long time. People now prefer second-hand or gently used dresses, as they are not only different in terms of design, but also a light on the pocket.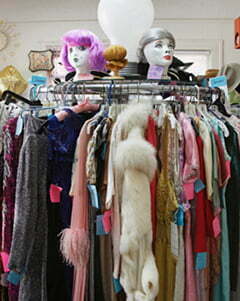 Second-hand shopping may be daunting for first-timers, but once you have begun with it, there is no way going back! It is addicting for sure.
In Atlanta, you can find some really amazing vintage clothing stores which offer enormous variety to select from, ranging from garments from high-end fashion designers like Dior, Fendi, Prada, etc. to striking ensembles at bargain prices.
Therefore, we have brought a guide that will help you to spot some fabulous vintage stores in Atlanta:
Vintage Clothing Store #1: "Lost-N-Found"
Lost-N-Found is a thrift store that offers a great selection of vintage clothes, books, electronics, furniture, home décor stuff, and a lot more. It is the right place to spend every single of your penny because all the money raised by this store is used for human welfare purposes, especially to support street outreach and a youth center in Atlanta.
You can find some wonderful garments, high-quality loafers, sports T's, vintage coats, jackets, sweaters, etc., as well as some top-notch branded stuff. It is an amazing place to visit since you would love to shop here as the staff is very courteous and extremely supportive as they genuinely give you the best advice about what suits you the best.
Vintage Clothing Store #2: "Rag-O-Rama"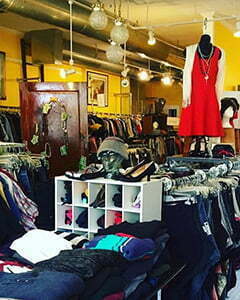 Rag-O-Rama is a famous vintage store that is almost twice the size of Buffalo Exchange and has a huge collection for both men and women, which consists of some very cool Nike sneakers, athletic apparel, and sweats. You can find either vintage second-hand stuff or contemporary attire in the store's stock.
It is also a favorite spot for hipsters as they find all the funky stuff according to their taste including edgy pop culture tees, shorts, some casual wear options, especially from the 80s era. There are literally tons of pretty cool pieces of garments in the store which are an eclectic mixture of classics, retro, and modern-day styled clothes.
Vintage Clothing Store #3: "Psycho Sisters"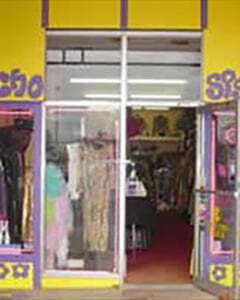 Launched in 1993, Psycho Sisters vintage shop is the best spot if you want a completely organized collection of clothing with respect to decades, as well as a supporting summary of each decade's trend and styles and how to create that look, all the accessories to complete the look of a specific decade, along with pictures so that you can recreate perfectly.
In addition to a huge collection of garments from each decade, you can find vintage hats, go-go boots, wigs, prom dresses, 70s styled shirts, plaid skirts, and tie-dye tops. It's definitely a dream place for a die-hard vintage lover.
Vintage Clothing Store #4: "The Clothing Warehouse"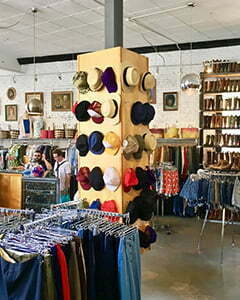 At the Clothing Warehouse, you can find vintage stuff sorted with respect to items and colors to make your selection process easier. The store offers an expansive variety for both men and women, that includes 70s styled apparel, shoes, cowboy boots, purses, denim, vintage sunglasses, and other accessories.
You will be amazed by such a huge collection the store offers, which is also pretty decent and appealing. The store has hired the most knowledgeable staff which guides you pleasantly throughout your shopping and assure every effort to make your shopping an enjoyable experience for you.
Vintage Clothing Store #5: "Junkman's Daughter"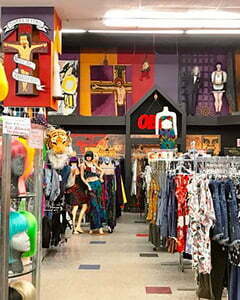 The store launched in 1982 when a junkman's daughter, named Pam Majors, rented a 1000 square-foot store and started with selling the 40-year's accumulated dead stock from her parents'possessions and later added various stuff from her own weird and exotic findings.
Later, the store emerged as one-of-a-kind and expanded to 10,000 square-foot stores which features a limited but amazing selection of novelty items for both men and women, which include rocker T-shirts from the golden rock era, souvenirs, Halloween masks, vintage garments, and home décor stuff.
Not only for vintage shopping but also for contemporary attire and weird gifts for friends, it's a go-to place for everyone who loves to explore rare spots like this.
Vintage Clothing Store #6: "The Lucky Exchange"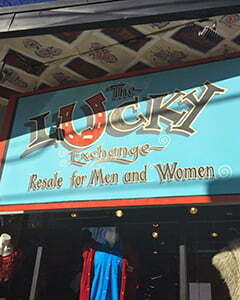 It is well known for being a hot place to purchase, sell, or trade all kinds of vintage apparel and contemporary fashion stuff for both men and women. You can find an enormous stock of the 70s, 80s, and even 90s era styled attire, including sheath dresses, wrap skirts, sequins, and graphic tees.
The items are very well organized in the store, with respect to colors. It also features a good deal of vintage designed jewelry, cowboy boots, and accessories. Additionally, the staff is fun to have around as it is very friendly and helpful.
Vintage Clothing Store #7: "Salvation Army Thrift Store"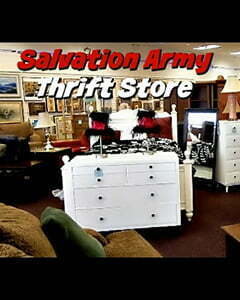 This store is an amazing place to visit because it does not only offer a great number of vintage clothing options for both men and women but also features a huge variety of Yellow Jacket gear for football fans.
You can also find some decent yet low-cost furniture, art, home goods in addition to clothes. Additionally, you can also score some amazing bargains on Wednesday when you get a 50% sale on special stuff.
Vintage Clothing Store #8: "Labels Resale Boutique"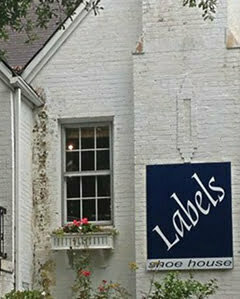 Labels are the right name for this boutique as it features a huge collection of branded and designer clothing stock, including Gucci, Christian Louboutin, Chanel, and other high-end designers. It specializes in menswear, shoes, vintage casuals, jewelry, and other accessories. You can even score some amazing vintage Versace sunglasses, retro-styled heels, and Gucci bags.
Conclusion:
Second-hand shopping is a fun thing to do. These stores in Atlanta will surely prove to be your best bet if you are a lover of unique and exotic vintage items and willing to revamp your wardrobe.
So, what are you waiting for? Put on your sneakers and start a wonderful day with thrift shopping, we are sure you won't regret it!