The 1920s style and dresses for women were revolutionary! Fashion evolved greatly from the more conservative Victorian Era. And women started demanding different, bolder, and more inclusive fashion.
Also known as the Jazz Age, the 1920s were famous for their music and parties. Both women and men liked to go out and have fun at clubs at night. All the music, dance, and fun was a very new experience for women who did not have a lot of liberty before the 1920s. Women of all sizes wanted to join in on the fun and so plus sized dresses for women were a very important invention in the 1920s.
Beauty in all sizes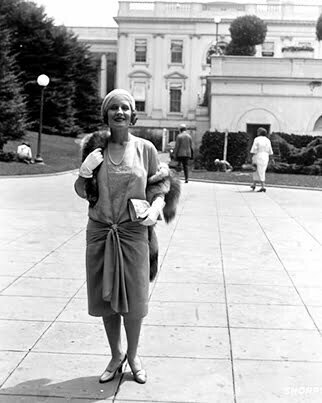 Conventional standards of beauty can get very suffocating because beauty is a very subjective term. Women of all shapes and sizes have the right to feel beautiful regardless of how conventionally pretty they are.
Plus-sized clothing should be a very important part of fashion during all ages and at all times. Even today, plus-sized women are body shamed and some well-known brands don't even make size-inclusive clothing for plus-sized women.
This discrimination existed in the 1920s as well. However, some women took a brave and innovative stand against this problem. They started urging local brands to make size-inclusive clothing until Lane Bryant first came up with plus size clothing for women in the 1920s.
The importance of size-inclusive clothing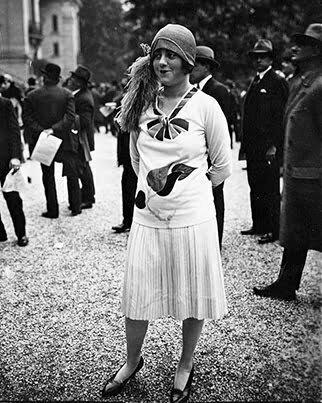 Women have varying body shapes and sizes. Some have slender bodies and others have more defined curves.
Since all women deserve to wear stylish and comfortable clothes, awareness of plus-sized clothing is very important. Women have struggled to find plus sized dresses in the clothing market for ages.
Some women still find it difficult to find appropriate plus-sized clothing in markets today. This is why Lane Bryant introduced plus-sized clothing for women in the 1920s.
The beginning of the plus-sized clothing industry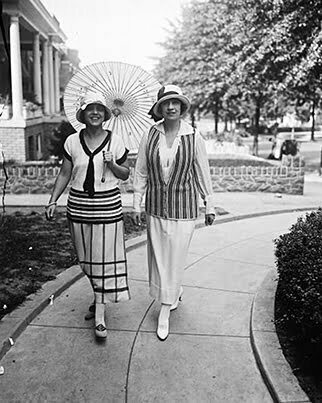 The plus-sized clothing industry was first introduced in the 1920s. It is no surprise that the person behind this initiative was a woman herself. Lena Bryant introduced the idea of plus-sized clothing to her husband Albert Malsin.
Albert Malsin was an extremely supportive husband and encouraged his wife to go forward with her idea. He even invested his own money in her business and helped her set it up.
Her idea was an immediate hit and the couple earned $1 million in only a year. Women in the 1920s loved how this brand helped them feel special and accepted in the fashion world.
Soon other companies caught on to her idea and started putting out advertisements for plus-sized women. Soon magazines and catalogs were full of advertisements about the marvelous new invention: plus-sized dresses.
Sleeve-styles
Sleeves were an extremely important part of dresses in the 1920s. Some dresses were sleeveless, however, some women liked more modest, long sleeves.
For plus-sized dresses, women liked having a longer, bell-shaped sleeve. Sleeves with cuffs and buttons were also very popular.
Flared, loose sleeves were also particularly favored. Women preferred them because they had camouflaging properties and were also very comfortable.
Short capes were often attached to plus-sized blouses or dresses. These capes became very popular because they instantly made the dresses look prettier and more youthful.
Colors
Plus-sized clothing was available in all kinds of colors and designs. From stripes of dots, plus-sized women enjoyed various designs on their dresses.
Different shades of the color blue were also very popular in plus-sized dresses. Other well-liked colors included somber reds, blacks, and browns.
Some women also preferred bright colors on their plus-sized clothing. These include bright yellows and even pinks and purples. Women would also pair their clothing with matching colored accessories. Plus-sized women were slaying in the 1920s with their fabulous, colorful dresses!
Different styles of plus sized dresses
Plus sized dresses had many different styles. Dresses decorated with sequins and beads were very popular. Some women preferred designs instead of beads on their clothes, such as polka dots and stripes.
Tiered skirts and pleated skirts were also women's favorite. Since they flared out at the ends, plus-sized women enjoyed wearing them because they were comfortable and looked attractive.
Other popular plus-sized dress styles include net dresses and flapper dresses. Most dresses would clinch at the waist and flare out at the bottom and had a very fashionable look.
Plus-sized fashion today
Fashion today has come a long way since the 1920s. Bigger brands have started including plus sized dresses in their stores. Plus-sized clothing can be easily bought online. Despite this, plus-sized clothing is still a rarity in some areas of the world and women often do not get the sizes they want. It is incredible to note that the 1920s battled stigma against plus-sized clothing and included more inclusivity for women in the world.