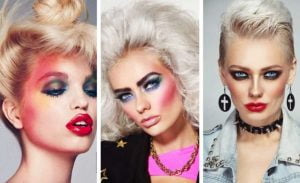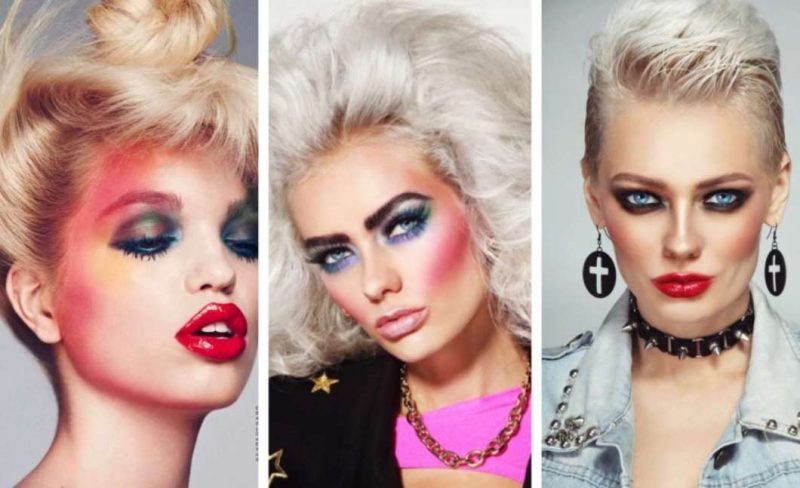 Go big or go home! Those are the words to best describe the makeup and glam of the '80s. Beauty was signified by the use of bold, colorful, and alluring makeup. With beauty products like AquaNet, Maybelline Kissing Koolers, loves baby soft, Caboodles, Lip smacker, Mood Magic lipstick, Clinique, and of course Aussie hairspray, among others.
Anything bold; blue, purple, green, pink, and gold, on and around the eyes; raccoon-eyes looking eyeliners, big and heavy, unlike what we're used to today. Brow gel on bushy and full eyebrows; reds, pinks, oranges, and purples for the lips were a huge part of the makeup trend in the 80s. Colorful mascara was also big in the '80s, the more color you had on, the better, and if you could add in some neon than you had successfully topped the slay chart. Just like Manson's makeup.
Foundation was always a shade or 2 brighter, anything that would completely defy the natural look. Blushes were used primarily to define the cheekbones and make them pronounced. Creating a look that could comfortably combine all these colors in a fashionable way was the highlight of the '80s makeup trend.
Marilyn Manson – 1980s celebtity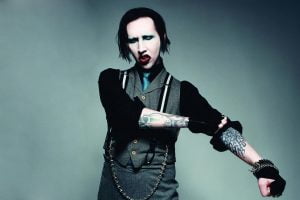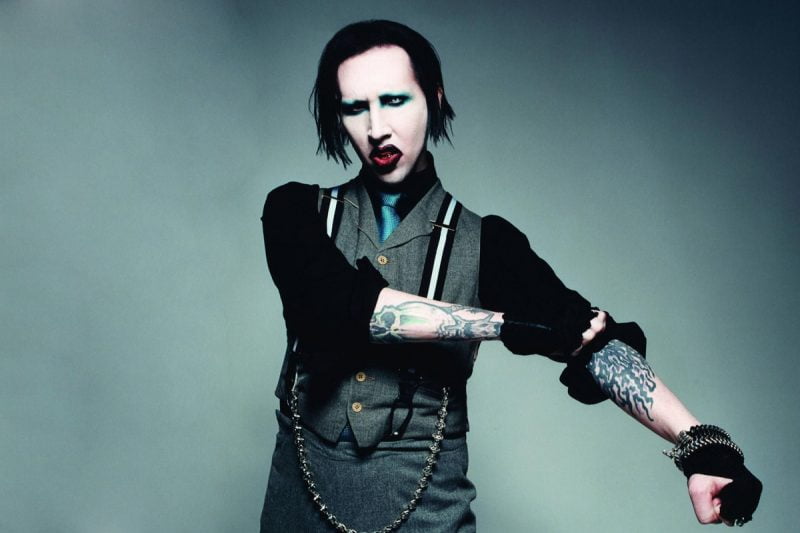 Marilyn Manson, a man who created a stage name from the integration of the name of the popular actress Marilyn Monroe and a popular criminal Charles Manson. His real name is Brian Hugh Warner and he was born on the 5th of January 1969 in Canton, Ohio as the only child of his mother Barbra Warner Wyer and his father Hugh Angus Warner.
Marilyn Manson is a singer, songwriter, artist, music producer, painter, and writer and was once a music journalist. He made his debut in 1997 and since then has been an active part of the industry.
Marilyn Manson With Vs. Without Makeup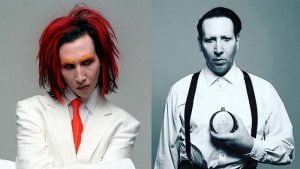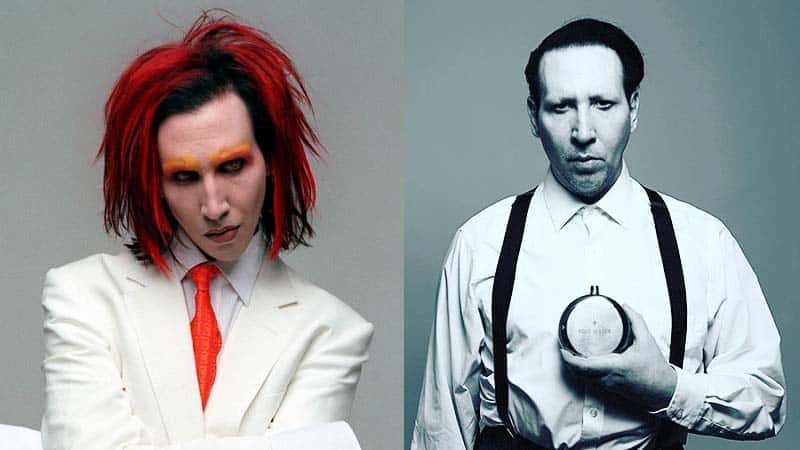 Marilyn Manson is often described as a confused middle-aged man who hasn't outgrown his obsession with the gothic style. For over 20 years, he has held his public persona of wearing black makeup, colored contact lenses, and living in the dark.
His love for makeup began when he was quite young; he recreated KISS makeup with watercolor. He shaved off his eyebrows and was inspired by Alice Cooper and David Bowie.
Wearing makeup for Manson wasn't about looking like a female; it was more about hiding a lot about him, to have a certain look, he describes it as a means of transformation.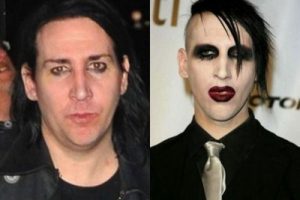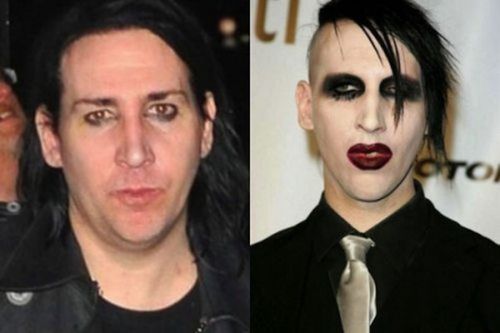 Without makeup as a teenager, Manson had terrible skin. He shoplifted as much makeup foundation, eyeliner, and lipstick from stores that he wore in a way that was different. He wore makeup on his teeth because it was what people didn't like.
Without makeup, Manson at over 50 years old is believed to look like Nicholas Cage or Allen Rickman with no eyebrows.
It's quite difficult trying to picture what look suits him best, with makeup or without it, but in the end, Marilyn Manson has fused KISS, Alice Cooper, David Bowie, and himself to create the personality he has maintained for these years.