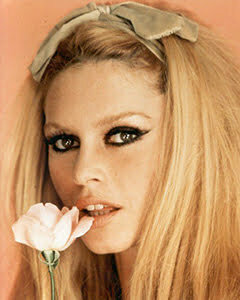 The 1970s was a time of Independence, with ladies gaining their own voice, style and fashion became a thing of choice. With the liberation of a woman laying a significant role in trends, females became less of sex objects and more of individuals. These changes affected the role of makeup and fashion for ladies; it became less of a means to impress and more of a personal decision.
The desire for self-expression leads to the need for a woman to attain more natural looks, this made makeup product producers opt for the production of more natural and invisible products. With the desire to be healthy, came to emphasis on product makeup. Producers also had to develop strategies to focus on their core ingredients.
Donna Summers the disco queen, Cher, Debbie Harry, and Siouxsie Sioux the punk goddess were all influencers of the makeup choices of the 1970s fashion.
1970s Makeup Brands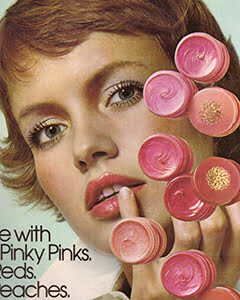 The brands of the 70s women's fashion were the same popular brands of previous decades. Remmen and Yardley took over the British makeup scene, while other inexpensive products like Boots17, Outdoor girl, and Miners were available for common ladies who still wanted to look chic.
In the US, brands like; Revlon, Elizabeth Arden, Maybelline, Yardley, Coty, Boujoirs, Helena Rubinstein, and Cover Girl were the popular go-to brands. Avon and Fashion fair were among the first brands to adopt a cosmetics line for women of color.
70s Makeup Guide
Ladies in the 70s wanted to look as natural as possible, so their makeup application was light.
Foundations with a natural finish were used, giving the skin a healthy look. Blushes and bronzers were applied with brushes, to give mild apple cheeks and to highlight and define the cheeks and temples.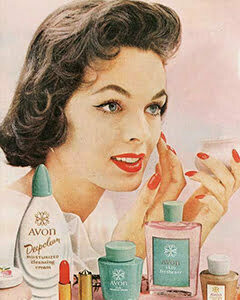 Eyebrows were plucked thin, arched, and defined with eye pencils. For a more natural look, pencils could be forfeited, just the way eyeliners were used at a minimum. Eyeliners came in bold colors with applicator brushes. In certain cases, to get the wild disco look, colorful eyeliners were applied above the eyelid by younger ladies. The most popular color of eye shadow used was blue, but other colors like greens and purples were also quite popular. The perfect finishes were with lotion, dream, or glitter. Alternatively, some ladies opted for single color creases, keeping their eye shadow simple and mild.
Red lips never go out of fashion, and the 70s were not an exception. Other colors like pink and fruity colors like cranberry, plums, mulberry, and peach were also popular, based on the 70s infatuation with product ingredients. Applying lip gloss over lipstick was also a trendy fashion of the time.
Brigitte Bardot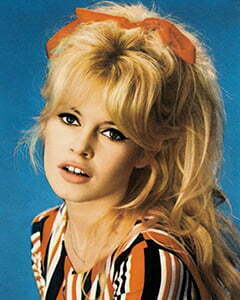 Brigitte Bardot popularly called B. B is a dancer, model, and actress born in Paris, France on the 28th of September, 1934. She found her way to the International scene by starring in movies like Helen of Troy in the 50s and a host of others.
Brigitte was considered the 'symbol of sex' based on her looks and the roles she played. She was spotted in bikinis, miniskirts, and her signature off-shoulder look.
Once considered the most beautiful woman in the world, she was known to always have a signature cat-eye look with just the right amount of eyeliner and mascara. Her style was effortless, with mild glossy pink lips and a messy hairdo on certain occasions.