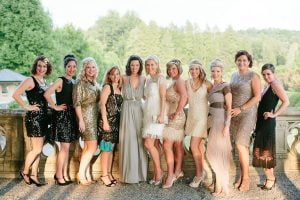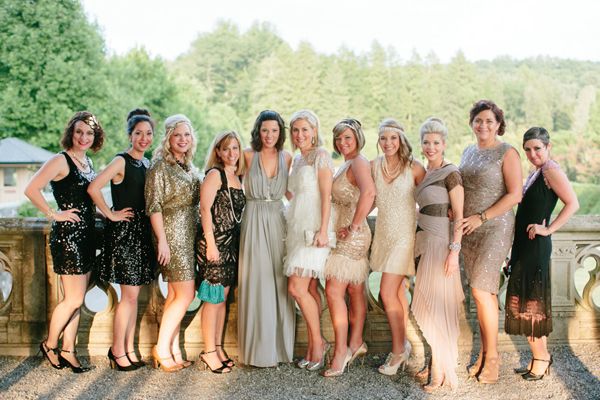 Vintage themed weddings are a hot trend. The Roaring Twenties has been on the minds of many brides to be. The roaring twenties, as we know, is the period of the blooming cultural changes and dynamic social life. This period of cultural change also affected women and empowered them. The roaring twenties are glamorously portrayed in Great Gatsby. The theme of Great Gatsby is captured through all the feminine features and opulent details. The era is a period when women truly embraced their beauty. Then the question is coming: How to choose wedding dresses for guests?
How to Dress for a Great Gatsby themed wedding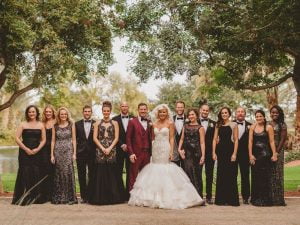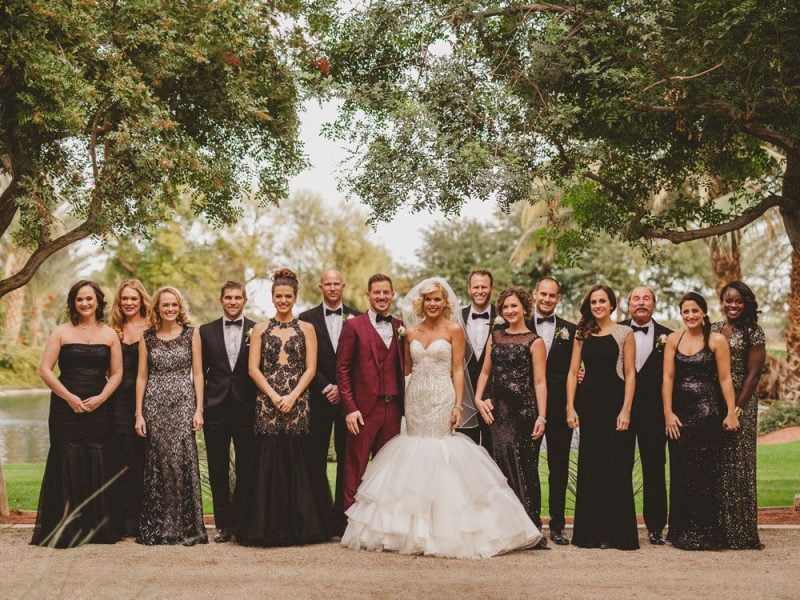 When a Great Gatsby themed wedding is organized, it should look like a party organized by Jay Gatsby, grandiose, extravagant, with lavish details, and lots of champagne! To fit such a party, guests need to look as glamorous as the party itself. The gowns and dresses should have beautiful eye catching, luxurious details with fine beads and figure flattering fabrics. The knee length dresses are such a popular style for the roaring twenties, which can also be found in the collection in a wide selection of styles and colors. Guests can combine a very feminine, figure flattering dress with pearls, crystals, and jewels to create a full luxury feeling, which perfectly fits a Great Gatsby theme.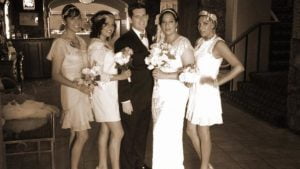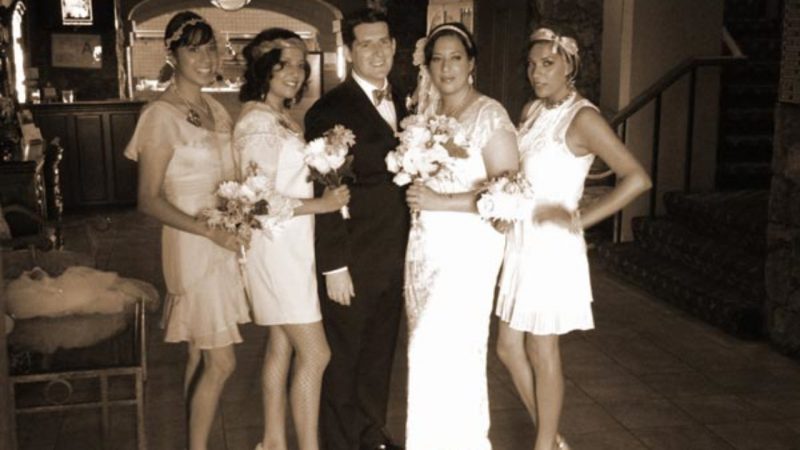 When it comes to color, you can opt for more understated dusky hues, such as pinks, pale blues and grays, browns or creams, or turn up the volume with bright tones and go for red, royal blue or yellow. Lace accents or embellishments on your dress will accentuate the vintage feel and make sure you embody the wedding's theme fully, whilst still wearing something that looks incredible and classically beautiful.
The right accessories to perfectly complement your dress will depend somewhat on the vintage era you're celebrating. A 1920s flapper look is finished perfectly with a headband and feather for pin-curl up-do, plus a sparkly clutch, along with heeled Mary Jane shoes.
Recommendations for a formal Guest dress in a 20's themed wedding:
20s Themed Wedding Dress Code For Men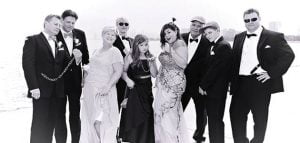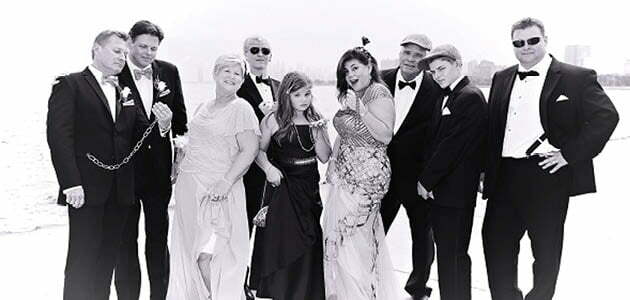 The great thing about our wedding theme is, that a classic suit for the men can be Gatsby-inspired, as well as the finest smoking. It might become an old hat, a vintage walking-stick with silver head or a new mustache that makes the look complete as a 1920's gentleman.
20s Themed Wedding Dress Code For ladies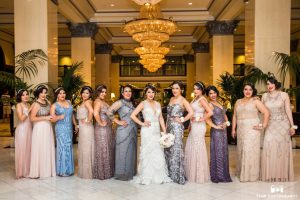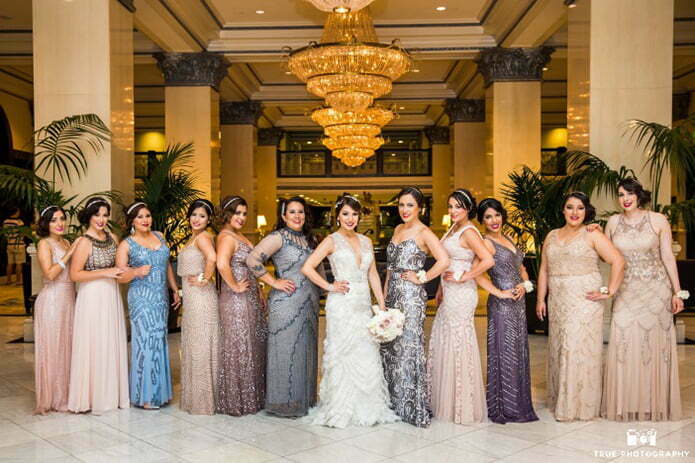 Choose a straight, somewhat loose fitting sleeveless cocktail dress covered with elaborate beading and sequin designs. Wear long strands of pearls or other beads, either worn singly or in layers. Select opera length gloves. Add a glitzy bracelet on one wrist. For the hair, chose a beautiful head scarf or turban and pin a sparkly brooch on it, wear an elegant beaded headband, perhaps with some feathers, or go with a dressy cloche hat trimmed in satin, bows or flowers. Find yourself a pair of patterned or fishnet stockings that will match your dress. Hosiery with embroidered designs or rhinestone decorations will work too. Some flappers even wore stockings with designs on the knees! Shoes should have a curved heel and be T-strap or Mary Jane style. Don't forget to carry a small purse with beaded design or fringe.
So if you're invited to a formal 1920s themed wedding, you certainly can't run out to your nearest costume store and grab one of those flimsy polyester numbers with rows of fringe. Read above suggestions and get ready for the 1920's evening wedding event. Show up looking authentic roaring twenties glam!