The 1980s have been a very influential decade to the present day fashion world. Recently, it was noticed that there had been an 87% increase in fashion trends from the 1980s on Pinterest. This increase is in spite of the fact that not too long ago, it seemed like the decade's fashion history had very little to do with present-day fashion trends.
But isn't the very nature of fashion to come and go? So, while the 1980s fashion may have had not-so-big an influence on fashion trends for a little while now, it was the inspiration for many clothing trends a few years ago. Now it seems to have come back.
With summer fast approaching, it is only fitting that we begin to explore some of the best 1980 summer dresses for women. And see if we might not borrow a few styles from them. And by the way, while you're yet to consider it, many people are already doing it. So, shall we dive right in?
1980s Bodysuits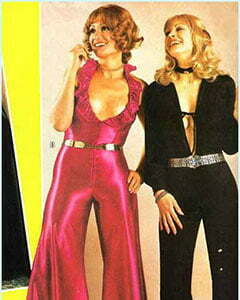 These one-piece, skin-tight, or form-fitting dresses that cover the torso and crotch, and sometimes even the legs and hands, were a hit duringthe summers of the '80s. Women also wore them to the discos in the late '70s and '80, especially the '80s. While they hug the body well, they do not produce unnecessary heat. Combined with the fact that they are comfortable to wear and allow you the much-needed summer freedom, bodysuits are among the clothes your wardrobe should not lack this summer.
See-through layers in the '80s-Originated by Celebrities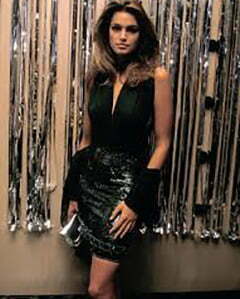 Originated by celebrities like Kim Basinger in the '80s, and currently being rocked by the Jenner/Kardashian clan, the see-through layer dress is one that's suited for the summer. It is made from a material that is so thin you can see through it. But it's not that it exposes parts of the body that make it an excellent summer wear. It's that it allows air to caress your body well without the need to take off your clothes. The see-through layer dress is a summer must-have, but I bet you probably have one already.
Sequins on 1980s dresses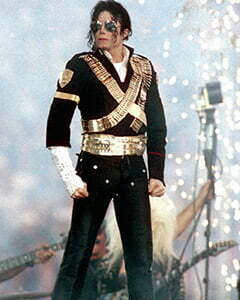 Sequins are not dress styles per se, but they graced many of the clothes that were worn in the summer, it is hard not to mention them. This fabric, covered with plastic or metal shaped pieces, was a 'thing' back in the '80s. You could easily find this sewn as dresses for women or sewn to their hair accessories, blazers, sweaters, lapels of suits. An evening dress was not complete without sequins on it. You could even find sequins on some of the power jackets that the late pop star, Michael Jackson, wore for most of his concert.
1980s Women Rocking Midi dresses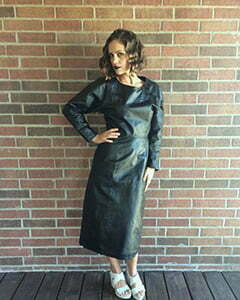 1980 had a lot of women rocking midi dresses. With big shoulders being the trend of that time, most midi dresses had it. Working-class women wore these dresses to work. Today midi dresses are in different forms and shapes, such as the bodycon midi dress, midi wrap dress, sheath midi dress, peplum midi dress, midi pencil dress, and many others.
Maxi dresses – Iconic Piece of Clothing in the 80s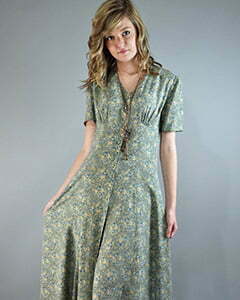 The maxi dress was an iconic piece of clothing in the 80s. It was an item for the hippie style movement.They were often in colors like mustard, brown, yellow, orange, faded green and pink. The print was usually floral with a deep embellished neckline, bigger shoulders (shoulder pads) with the bodice and hips clinging to the skin. Leaving no place for bra as most of the decade was regarded as the era women where braless.'
Floral dresses – 1980s'New Romantics'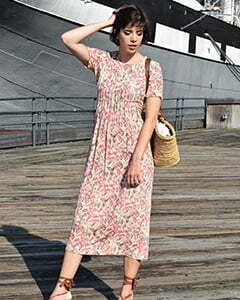 Embraced by the'new romantics' in the 1980s, floral dresses were worn with Doc Marten shoes or boots. Since these were years associated with bold and eclectic styles, floral patterns were no different as dresses, at that time, had bold floral designs. Florals were incorporated into the music industry in the 80s, and Madonna used them for her stage costumes.
1980s Sexy – Mini dresses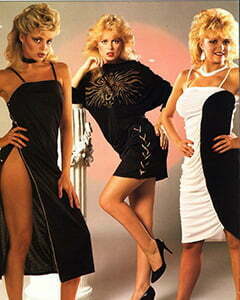 These were usually worn with leggings or legwarmers and were typically short and provocative. Many women in the 80sincorporated mini dresses into their business attires, and this trend grew for the remainder of that century. Gowns made from spandex material became popular, and it was commonly worn on the street. Almost every girl in the 80s had this on.
The list of 1980s summer dresses for women goes on, but even if you only incorporate the dresses mentioned above into your wardrobe, it will blossom with a life you cannot find in any other decade. And the best part, you will still feel beautiful and trendy in today's world.