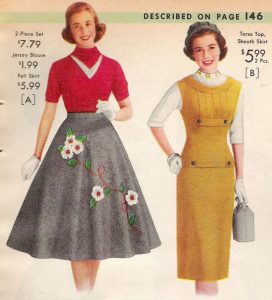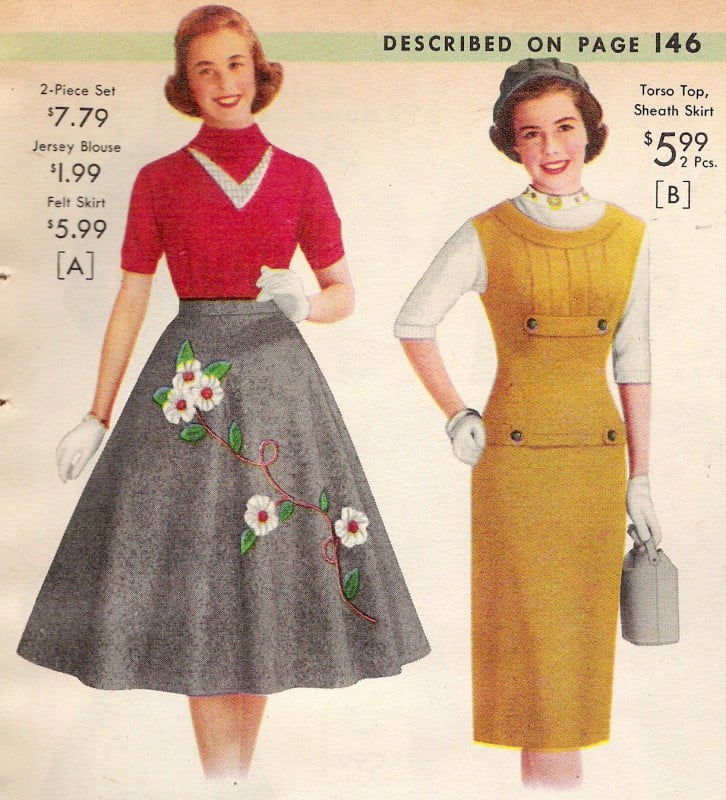 The 50s were a time for recovery and rediscovery with bolder fashion designs. Women's fashion became feminine once again with full A-line skirts and figure-hugging pencil skirts. It was a decade for fashion designers to extend their influence to the common people. Designs from Dior, Balenciaga, Givenchy, and Chanel were closely followed as people increasingly had money in the pocket from plentiful of jobs.
Mass production gave the public the chance to follow popular trends quickly. The latest fashion designs could be showcased in Paris or New York and hit the streets in a few weeks. The good thing was that it was also cheaper to buy new clothes, which increased the variety in many wardrobes.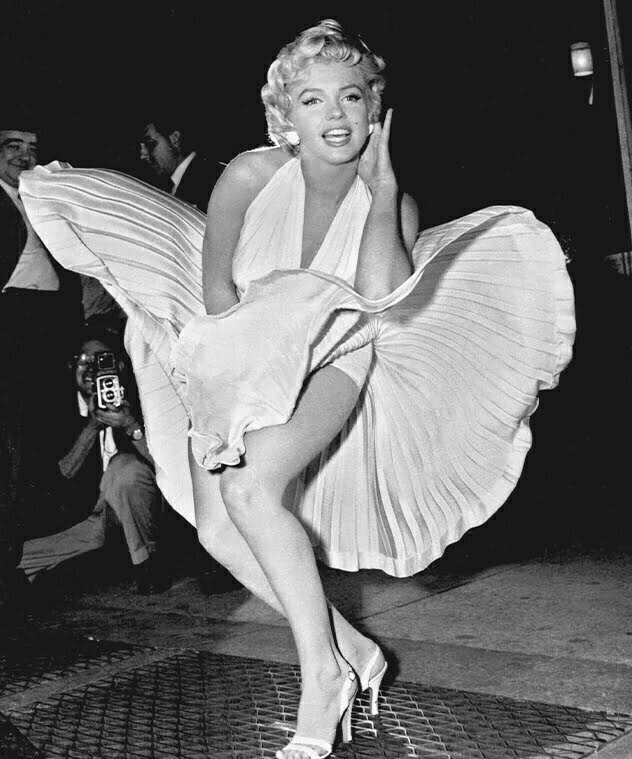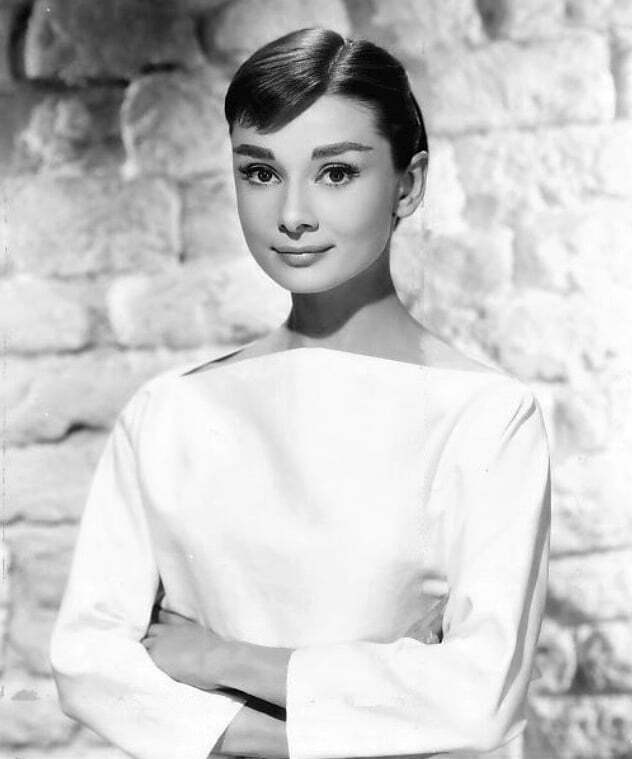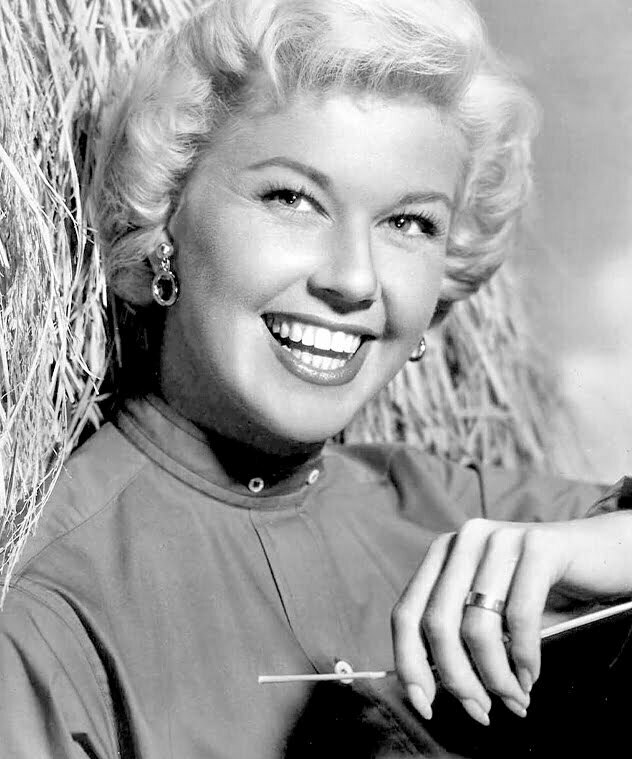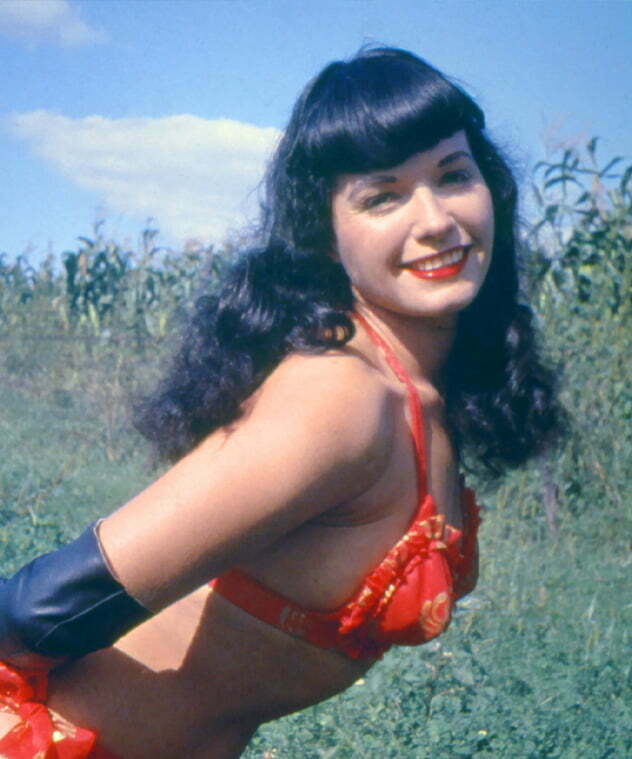 The celebrity effect was also big in the 50s fashion as TV and cinema became more widespread. Popular celebrities like Marilyn Monroe, Audrey Hepburn, Doris Day, and Bettie Page were huge fashion icons, especially for the younger generation. The sweater girl looks of the 50s was a perfect example of their influence on fashion.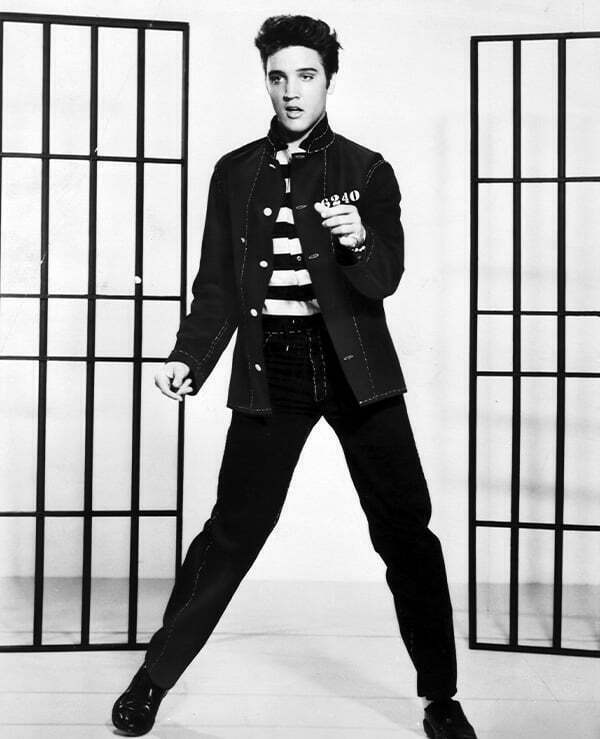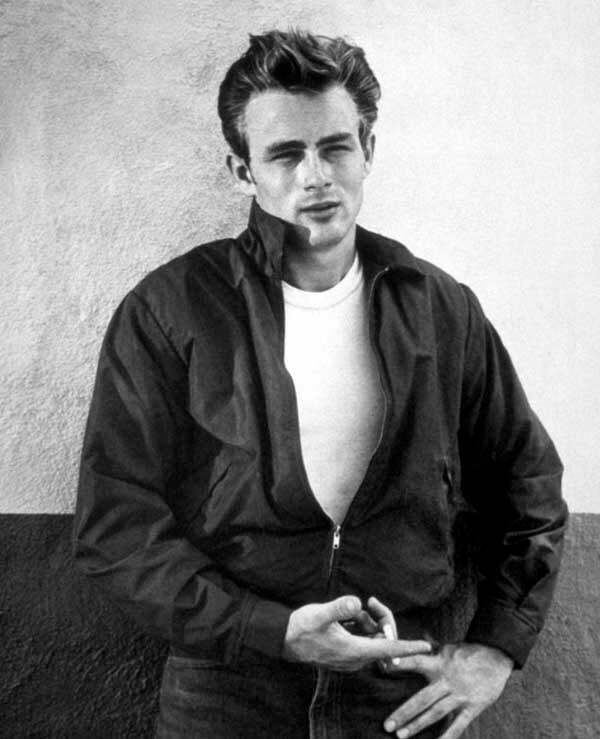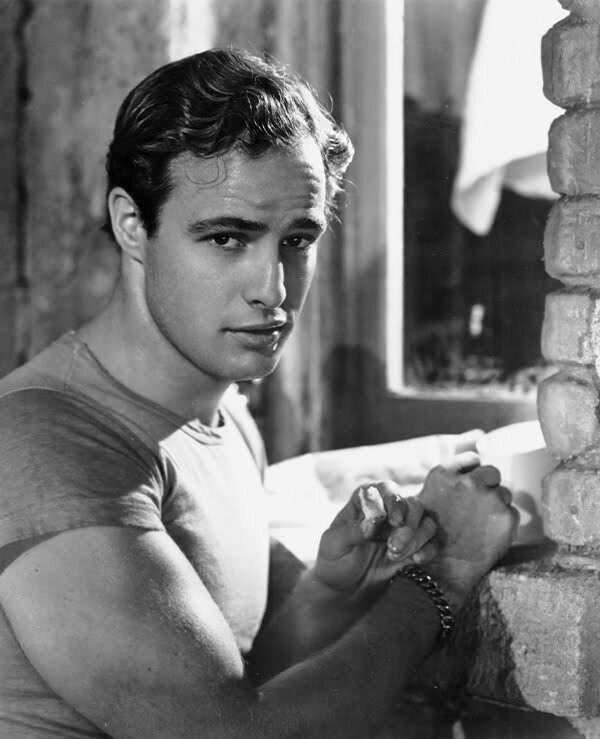 There was also the emerging rockabilly look popular with teens and young adults. This look featured influences from the emerging rock culture mixed with cinema influences. Elvis, James Dean, and Marlon Brando were big fashion icons for teen and young adult men.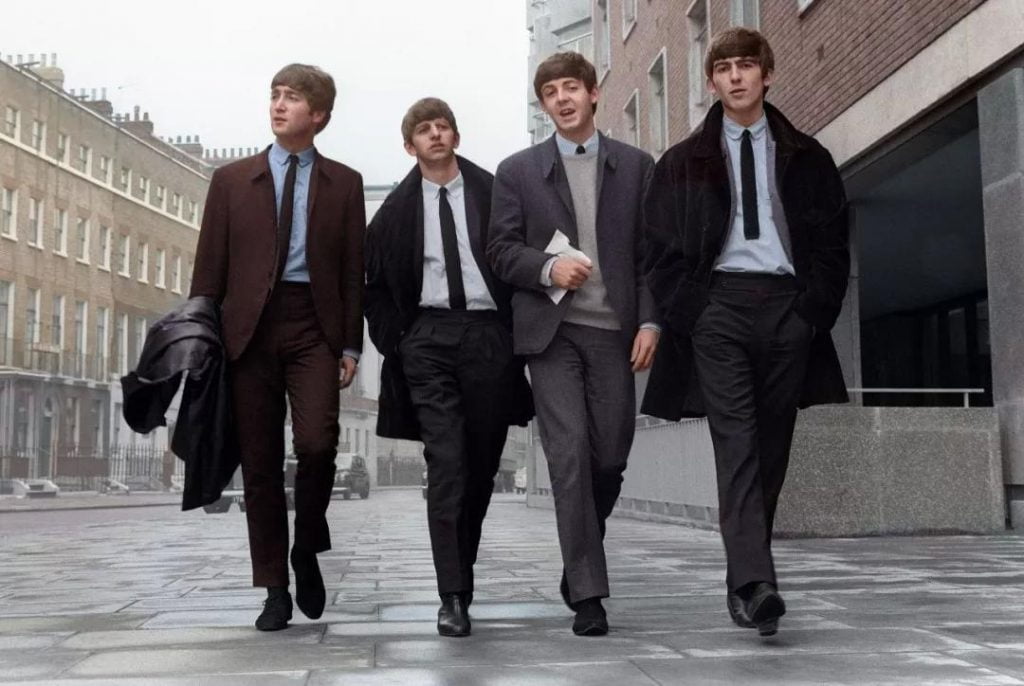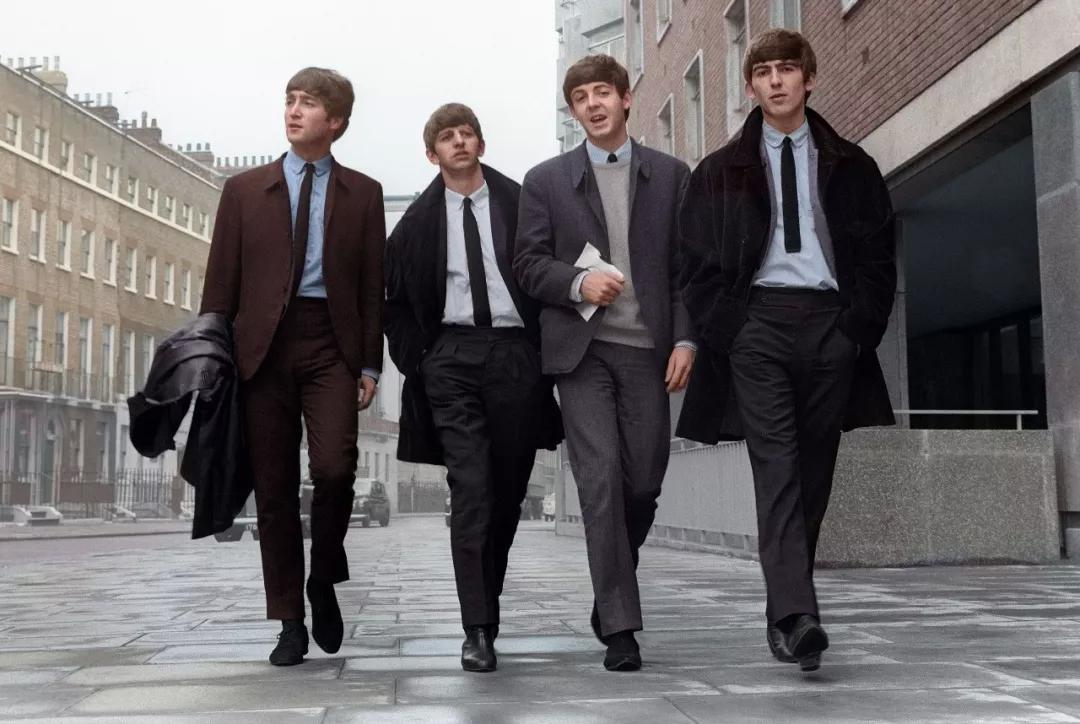 The British rock scene popularized the Teddy boy look; tailor-made clothes, and Edwardian hairstyles as seen on The Beatles.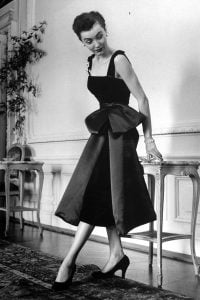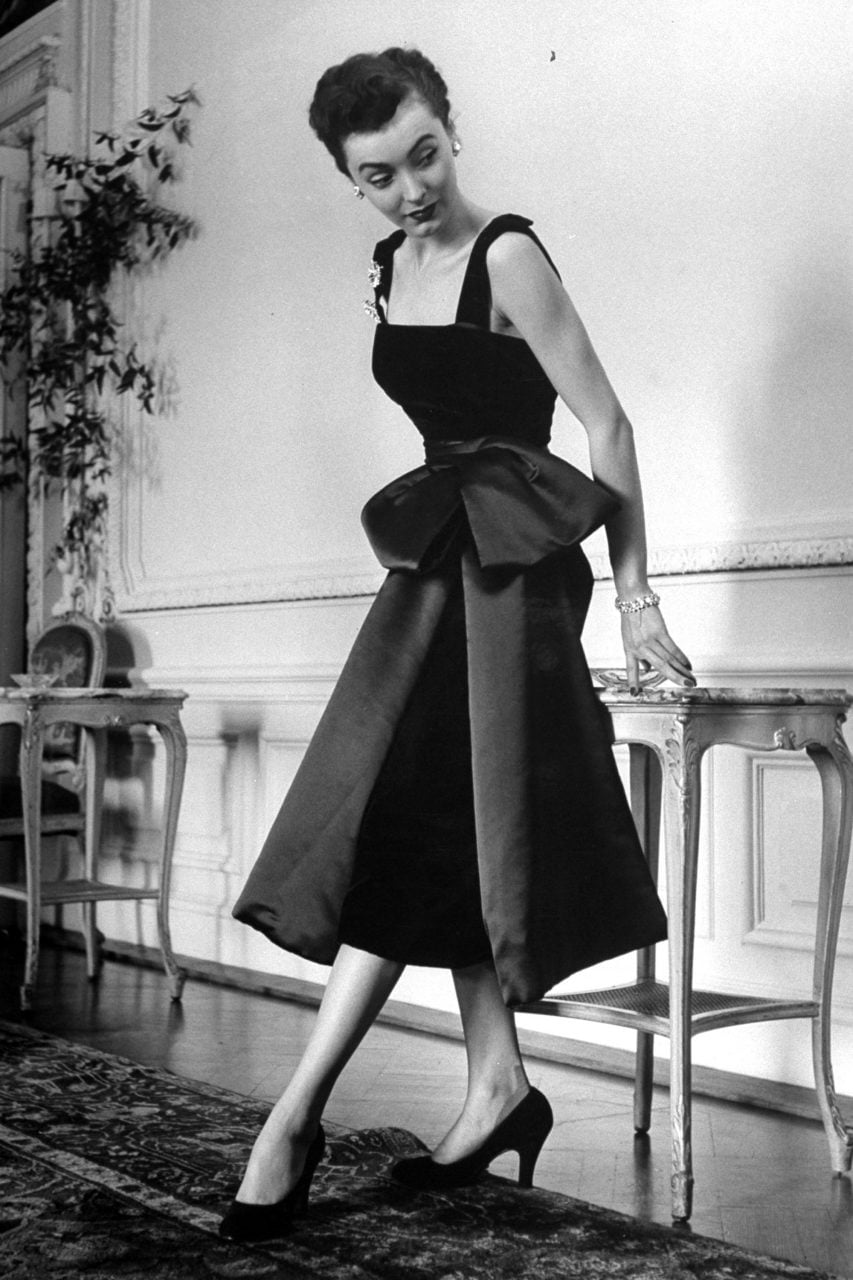 Christian Dior's New Look
This was no doubt the trendsetting look of the 50s. Dior introduced it in 1947 with a shift to a romantically feminine profile. It featured soft shoulders, a tight-fitting bodice, an hourglass waistline flaring out in a voluminous billowing skirt.
Cristobal Balenciaga
Balenciaga was in fierce competition with Dior. His answer to the new look was a slim figure-hugging silhouette; more classic chic than Victorian. His designs influenced the baby doll look, and also reintroduced empire lines to longer skirts. He also introduced the balloon jacket.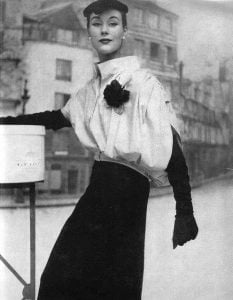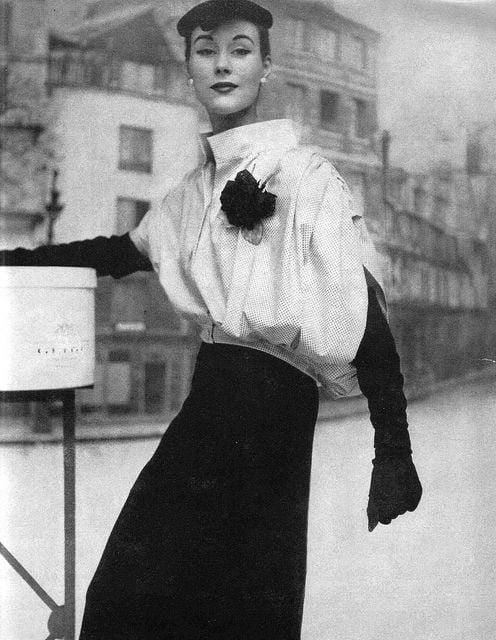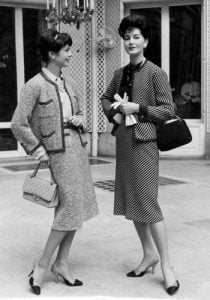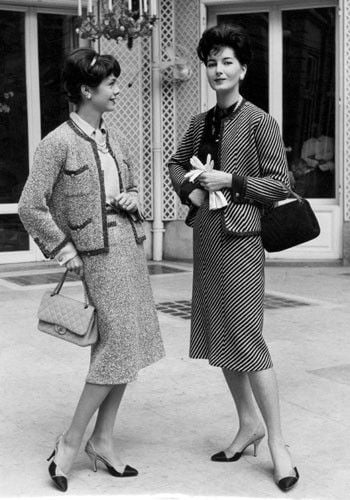 Chanel 1950s fashion
Coco Chanel's designs were already popular as she was a big name in fashion since the 20s. Her designs continued to be followed by fans of the Paris fashion scene. One of her signature designs was the 'Chanel Suit' in the 50s. It featured a looser waistline and contrasting bound edges but retained a feminine look to give it a formal elegant look that was an instant hit with older women.
Givenchy and Audrey Hepburn
This was the dynamic duo of Hollywood fashion. Audrey's stardom was growing in the 50s with her on and off-screen fashion closely followed by millions. Her designer was Cue Hubert de Givenchy. The gold embroidered gown worn by Audrey for Sabrina (1954) was the beginning of a long line of fashionable outfits including the famous little black dress that Audrey wore for Breakfast at Tiffany's.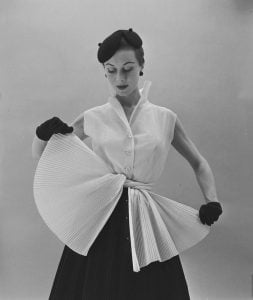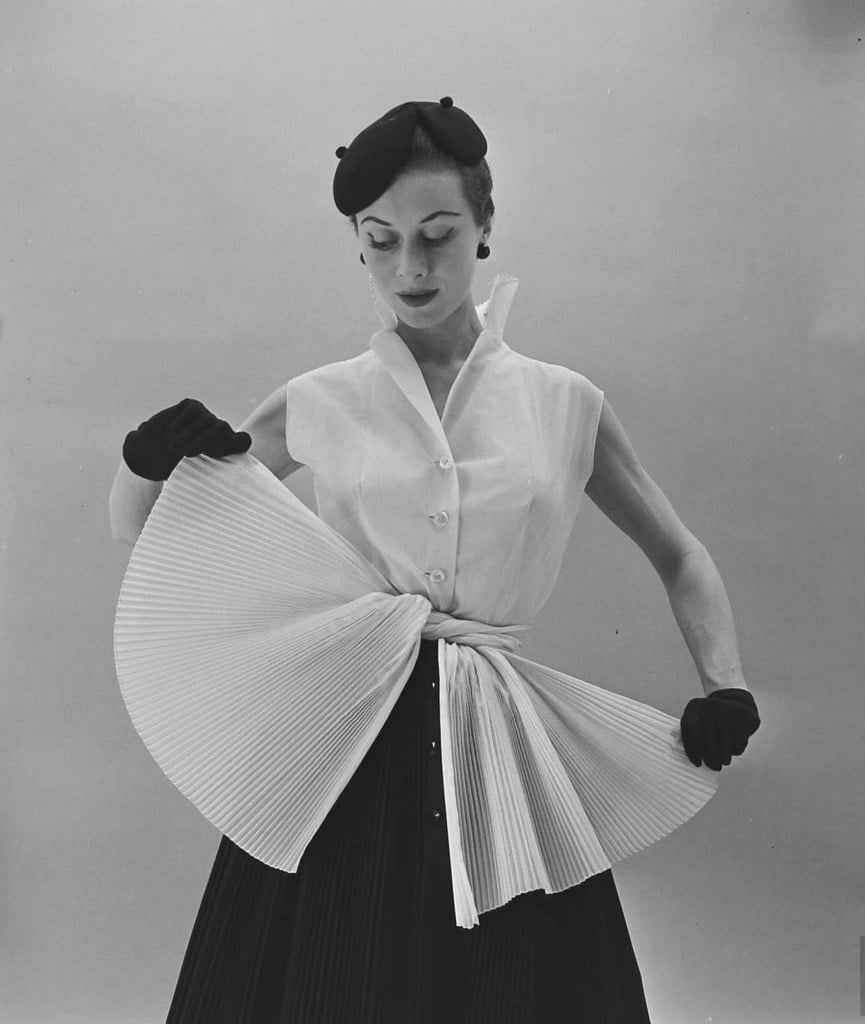 Elvis Presley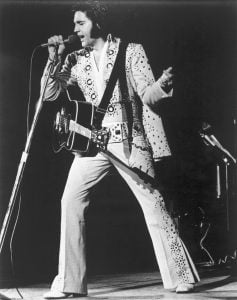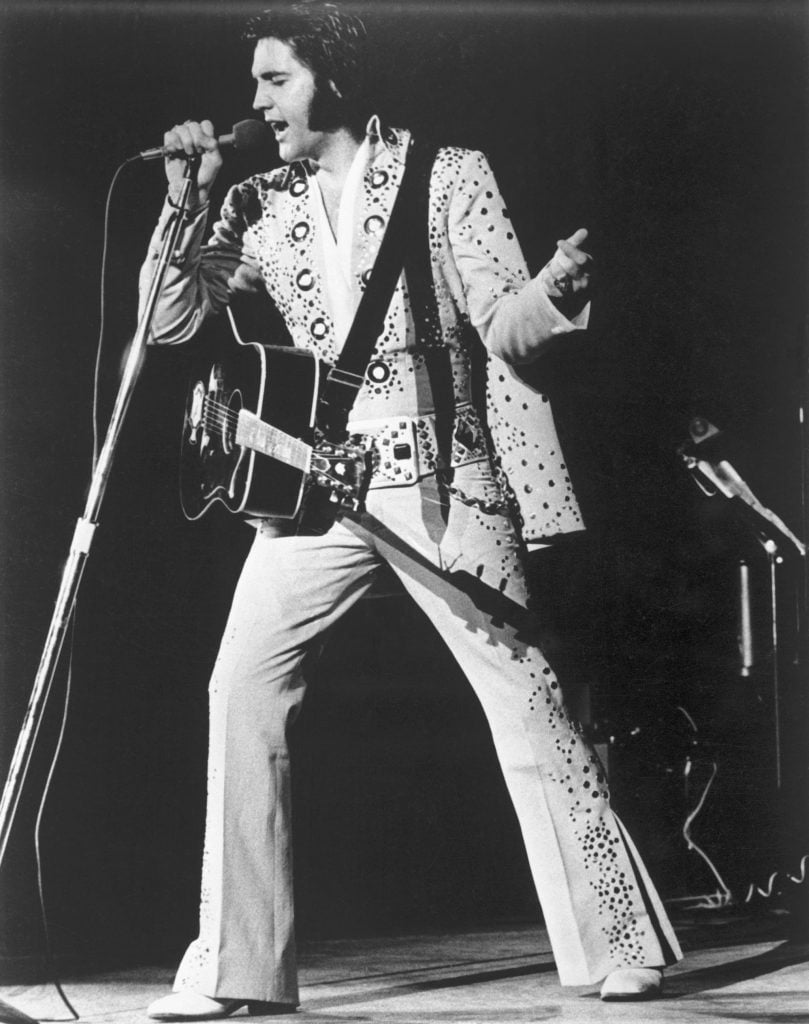 The biggest rock star in the 50s also gave men's fashion the Rockabilly look. It was a mixture of preppy and showbiz; high waisted trousers, biker jackets, and outrageously colored shirts.  His fashion was closely followed since his debut in 1956.
Queen Elizabeth II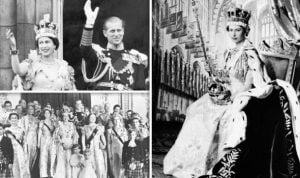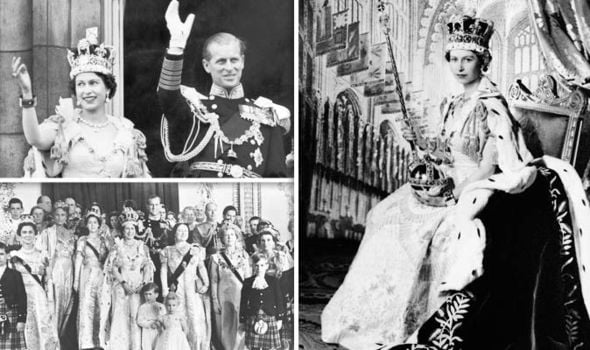 The royal coronation in 1953 was perhaps the biggest event in the decade. In a time when TVs were few, 20 million people watched the coronation across the world. It was also marked with high fashion. The queen herself was rocking a designer outfit from Norman Hartnell. She became a fashion icon since then and has been closely followed by women up to today.
The 50s were bold and beautiful with designers ready to try out new things. Some of the trends from that era like the pencil skirt are popular up to today.