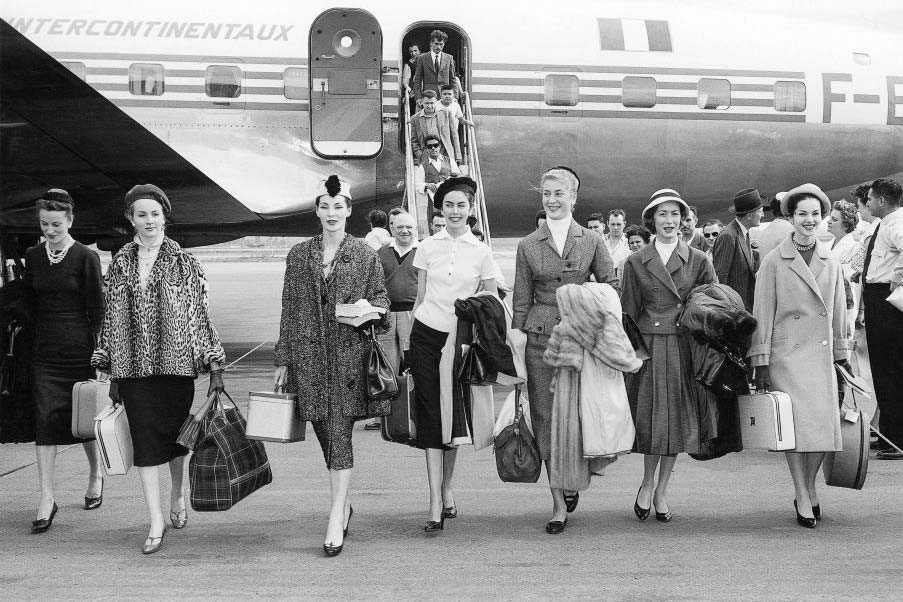 The 1940s was a decade full of worries and tensions with the World War (II) at its peak, leaving no room for color in people's lives. Shortages of nylon, silk, wool and over all fabrics were experienced all around the world. This led to the introduction of laws that limited the use of yard per dress. Dressing style took a turn in this decade, where trendsetters such as Christian Dior, respecting the new law, moved away from long flapper, flowy dresses popular in the previous times. These styles did not disappoint and were quickly welcomed by many. Many of these fashion trends still remain in the hearts of the public, although now these styles are referred to as 'vintage dressing'.
Vintage dressing remains one of the most popular themes of styling in the 21st Century. This not only includes dressing and hairstyles, but also includes iconic themed parties, room decors and much more. Following the 1940s trend can be tricky as it may be hard to pick and choose the most fashionable trends. Here is a guide to make the most of 1940s, which will make you look glamorous on even average days, or in the words of Regina George, "Vintage! So adorable" (Mean Girls, 2004).
Modest fashion: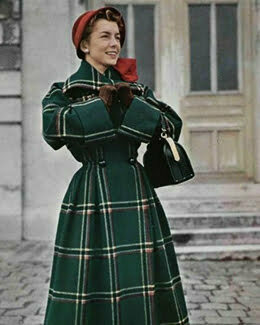 Following the war and the garment restrictions, clothing became more conservative, less revealing, then it previously had been. Sweetheart necklines were made popular, along with square, slit, cross front wrap.
Knee-length coats:
With the laws the prohibited long yards to be used for clothes, time came for short or knee length clothes. The style here was to be as minimal as possible. Straight cut coats with buttons. No decorations with sequencing or threads. It didn't matter how much money you had, which could buy a nice long coat, "short" was now the new style and "minimal" was the new approach.
Floral dresses: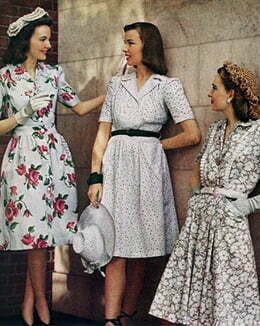 The era of elaborate, glamorous dresses was over, or otherwise known as the Great Gatsby period, with its flapper dresses and massive headpieces. Now simplicity was the new way forward. People now preferred A-line, floral dresses that were of-course knee-length. Many floral patterns were made available in many different colors. All you had to do was to pick your favorite!
Pencil skirts:
In the 21st Century, pencil skirts are associated with formal clothing, which was then invented as a way of cutting and shaping the fabric close to an individuals figure, so that less fabric was used. This accentuates an individual's waistline, which is preferred by many. These skirts were mainly paired with inch high heels and plain light colored dress shirts and some times hats on a warm sunny day.
Victory or Utility suits: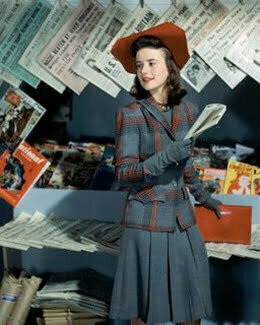 These suits came with A-line skirts, which sometimes contained pockets, along with dress shirts or cardigans and topped with jacket that were padded, wide shouldered and slim down the waist. The bolero jacket was the most popular one, which was short and had rounded edges. These suits were either of solid colors or plaid. This suit design was so popular that it even continued after the decade was long gone.
Pants:
High wasted pants have become a fashion statement of the vintage era. These pants were popular in the 1940s and are still favorite part of vintage dressing. Women then, mostly wore these long pants for work pairing with heels and tucked in blouses. These pants give the illusion of long legs, which is an added bonus!
Shoes: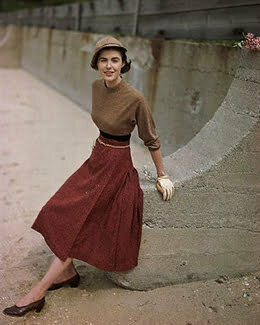 1940s footwear lacked the glamorous essence that existed in the 1930s, with its shiny heels. Shoes now were more sturdy, an inch high and block. The concept of wedges rose in the 1940s, which still exists now. These shoes were mostly peep-toed.
Scarves:
Simple accessories became part of dresses. These small pieces of fabric that contained different patterns and designs were often seen either wrapped around women's heads or necks. These provided a more professional fashion statement.
Makeup: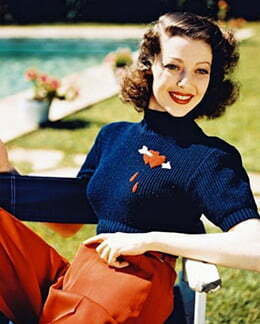 Simple and natural was the look that most individuals leaned towards. With simple red lips and a fresh looking face. The makeup was natural and not something that could be regarded as 'painted on'.
Hats:
1930s was an era of elaborate headpieces, such as beautiful headbands. Moving into 1940s, this was not the case. Berets, were one of the first piece that was introduced inspired by the French style. This classic vintage dress piece can still be seen being sported by many. Fedora hats were one more of the popular hat options.
The 1940s, a decade most known as the horrendous war period, was also defined by the simple beauty that fashion provided. This vintage dressing period was one of the classic periods as it gave the generations to come redefined fashion trends. The styles that were voguish then are still seen to be followed now. It is true what they say; classic never goes out of style.