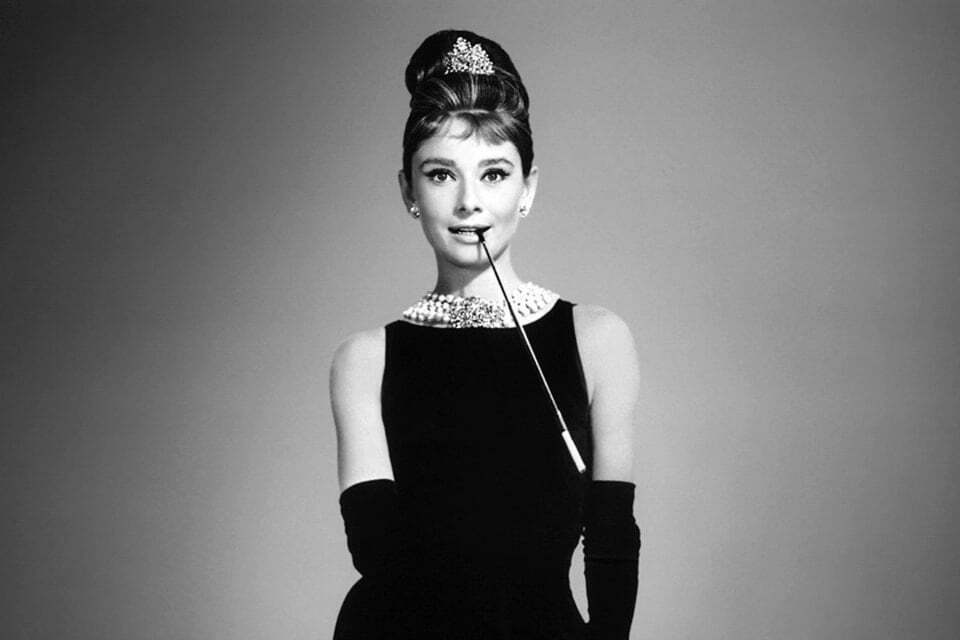 When in search of a more stylish than usual outfit that gives you a fashionable vibe, vintage outfits remain your best bet. However, your preferred color has an important place in your appearance. But, with the color black, you have the utmost desired look. A combination of vintage and black gives you the special wow feature.
Black vintage dresses are versatile and are a perfect match for just everyone. Moreover, one is never overdressed or undressed with a black vintage dress. Apparently, they are dresses any fashionable lady would always possess. The length of a black dress doesn't ever affect how cute they come out. However, a piece of advice for you; have your cute black dresses in different lengths and styles for a more regular chic look. The same goes for your plus size black dresses if you're big.
So, whether you like your black vintage dress, simple or bold, below are some ideas on how to have a perfect retro-chic style.
1. Flared Dress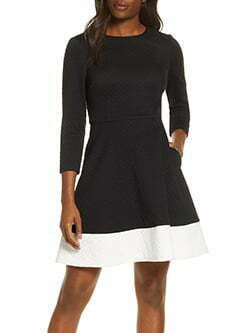 The classic 1950s style is always a befitting option. A black flared dress is both fun and sophisticated. The cinched waist and flared skirt usually gives you that simple but outstanding look. You could wear it strapless, with a shorter cardigan to highlight the empire waist or you could wear it with beautiful necklines such as scalloped necklines and sleeves. Be rest assured you would rock this beautiful look for years without looking out of trend.
2. The Little Black Dresses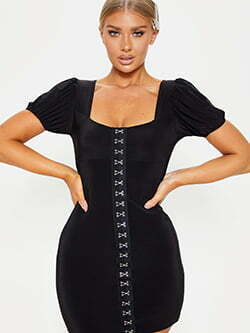 The little dress is one of those styles that should require you to have more than one in your wardrobe which of course should include color black. Just make your choice between the full swing little dress or sexy body-con dress. Whatever your choice, the vintage black little dress style will surely glam you up for that party or formal events.
3. Boat Necklines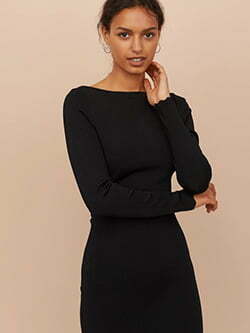 Necklines are a good way to showcase your beautiful outfit. Boat necklines are wide necklines that extend towards the tips of the shoulders. They usually are a mix of modesty and gorgeousness. Hence, with a black boat neck dress, you set yourself apart with elegance. The retro ball gown dress is perfect for formal or semi-formal events.
4. Maxi Dress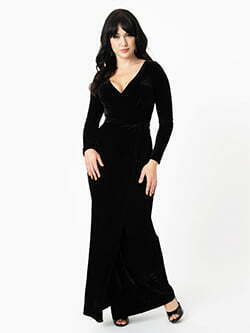 The versatile black maxi dress is a must-have. It's just a cool way to look effortlessly glamorous. Most importantly, you get all-day comfort on a maxi dress. All you need to do is put it on with your favorite accessories with the plus-size gown. However, if you feel like looking more than casual, you could layer a denim or leather jacket over your black maxi dress.
6. Slip Dress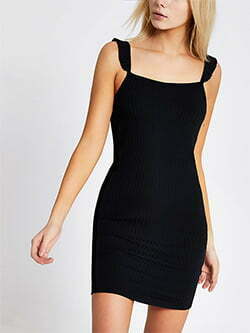 You can hardly go wrong with a pretty black slip dress. It's a sure way to look sexy. The slip dress can be styled in every way to give you that classic vintage look. You could wear your favorite jacket over your slip dress alongside sneakers or even heels. No matter how you prefer to style your slip dress, you will always look splendid.
8. Evening Dress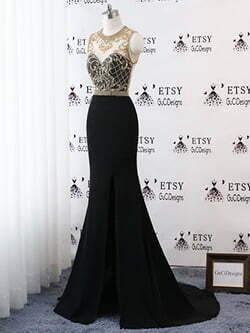 Black is for sure the ultimate evening dress color. Retro styles for black evening dresses remain top-notch. The long black mermaid skirt evening dress, embellished long statement gowns, or a beautiful ball gown with slits, are wardrobe staples in preparation for surprise gala events. Glitters and sequins remain part of the nicest ways to style your black evening wear. Meanwhile, never forget to wear bright make-up and accessories.
Black dresses whether simple or elegant should always be a part of your wardrobe. For a better vintage look, you can go ahead to embroider your black dress with glitters, lace, sequins, and many more.