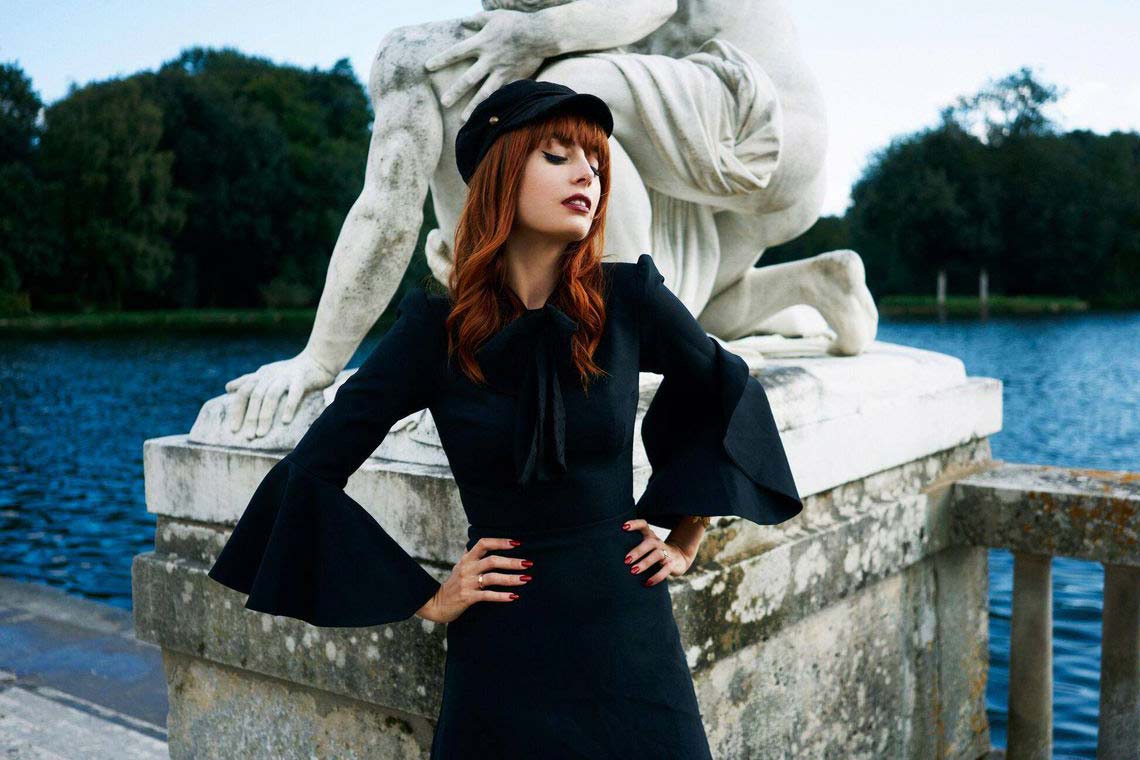 Dressing vintage at work and not looking as if you are wearing a costume is a hard task. But, with a little guideline, you can rock your vintage look with ease. When it comes to dressing vintage, there are hundreds of options to choose from, and the classic look vintage dresses give you is priceless. There is nothing that can go wrong with a vintage dress, and the best thing about them is that these dresses suit almost everyone.
Ever since vintage dresses came in vogue, there has been no going back. People have been using all sorts of fabrics and laces to sew their vintage style dresses that they can show off. But, if you can't afford a new vintage dress, you can always go to a thrift store. At thrift stores, there are dedicated corners for affordable vintage dresses for the ones who love to look classic and elegant.
1. The Classic Style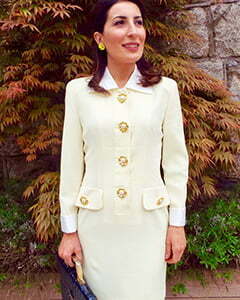 A classic off-white pencil vintage dress never goes out of style no matter what. For exquisite workwear that makes you look super stylish and elegant, go with an off-white pencil dress combined with collar and pocket detailing. For extra shine to your style, get your dress adorned with beautiful golden and white flower buttons. Wear your hair at the back into a half-up, half-down hairstyle. Opt for minimal jewelry, preferably a pair of ear studs would work well. With this dress, everyone is going to look your way with utter admiration.
2. The Cool Style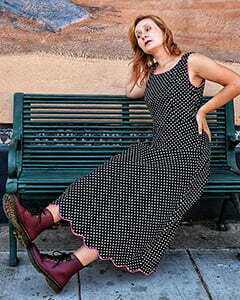 If you think you can't look cool when going to work, well, think again, because you definitely can. Try a toe-length polka dot sleeveless dress styled with scalloping on the neckline and hem to look utterly stunning with a super cool look. Pairing your cool dress with maroon Doc Marten boots is going to enhance your over-all look massively. Let your hair loose over your shoulders for added style. With this vintage dress, try to go for as less makeup as you can to bring out your cool vibe even more. This cool style for work makes you a style icon in an instant.
3. The Frock and Belt Style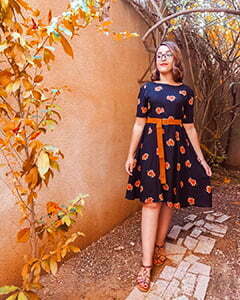 Going vintage, with knee-length flower print navy blue dress styled with an orange belt, for your workplace has never been better. Wearing your black-rimmed glasses with this dress gives you just the right amount of nerdy look for work. Wear your strap sandals and color your nails to look effortlessly chic. Side part your hair and pin one side of the hair at the back. Wear your classic analog watch to go with your vintage dress. For an awe-inspiring look, this frock and belt style is ideal and works just fine as workwear.
4. The Stripe Style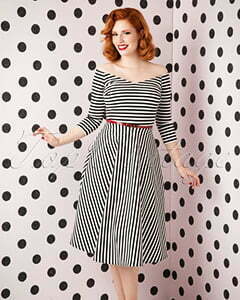 A vintage dress that goes really well at work is a striped A-line dress which is perfect for an office lady. Stripes are a forever fashion and don't let you down on any occasion. You can wear stripes whenever you want and with whatever style you want, but stripes look exceptionally well when worn as office wear. Belt detailing on your striped blouse adds to the style. Pair your striped dress with pointed heels which gives an air of authority to your look. Go with dangling earrings for more style. When going to work dressed in your stripe style vintage dress, you are going to be an inspiration for many.
5. The Bordeaux Style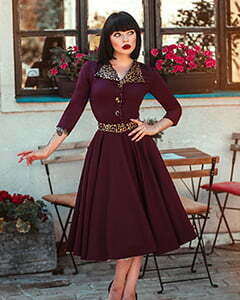 A Bordeaux colored knee-length frock is a stunning example of a vintage dress that can be worn at work. And, we don't see animal print going out of style any time soon. So, giving your Bordeaux frock a collar, buttons, and belt detailing made out of animal print is pure heaven. It is not necessary that you also wear jewelry with this magnificent vintage dress as it is absolutely stunning on its own and doesn't need matching accessories to add to its already perfect look. But don't forget to wear bold colour lipstick. Dressing vintage at work is going to make you the star of your workplace without putting in much effort.
When going to work, in order to stand out of the crowd, the best option is to dress vintage. Dressing vintage instantly makes you look classic and elegant with style. You can find vintage dresses for work online, or you can go to your local stores to get yourself the vintage dress that works well for you and your work. So, the next time you go on a shopping spree, don't forget to upgrade your wardrobe with vintage dresses and matching accessories to wear at work.