If we think of fashion, the first and foremost era that comes to our minds is usually the 1950s. This era displayed the height of fashion through its very trendy accessories, garments, and shoes. The shoes of this era are a specialty that people continue to replicate and wear to this day. If you also want some knowhow as to what shoes to wear with a 1950s dress, scroll down to find out:
Floral T-Strap Heels for 1950s Fashion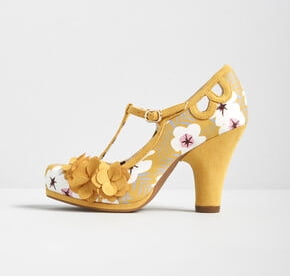 Floral T-Strap Heels are one of the favorite choices among people who love 1950s fashion. These heels not only reflect the great fashion trends of the 1950s but are also extremely comfortable to wear. You can wear these heels with your floral knee-length frocks for a beautiful and calming spring vibe. These heels are for all the free spirits of the world who love nature and goodness.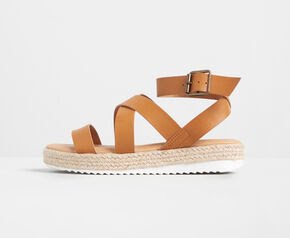 These strappy platform sandals are a great choice to be worn in summers. The strappy look of these sandals is very flattering with almost any dress that you wear. If you want to feel light, almost as if you are floating in the air, then these sandals are an ideal option. Choosing these sandals with your floral ankle-length dress, a sunhat over your head, and sunglasses on your eyes, you can instantly be in the spotlight of amazing fashion.
Oxford Flats for 1950s Dress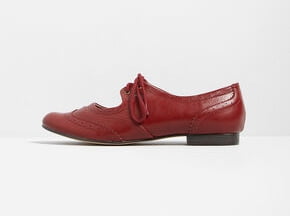 Oxford flats are the choice of those who want to add elegance and just the perfect kind of attitude to their styles. These flats have small detailing that adds to their style and the lace-up style is also very helpful when it comes to fitting your shoes perfectly. The color of these oxford flats makes you look daringly bold and a fashion diva, all at once.
Mary Jane Heels for Pinup Girls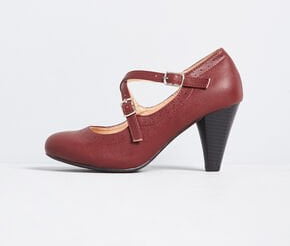 Mary Jane heels are another high fashion trend of the 1950s. These heels can be worn either with elegant dresses or capri pants and tops. The adjustable mary jane buckles give you the freedom of tightening or loosening your shoes according to what feels comfortable to you.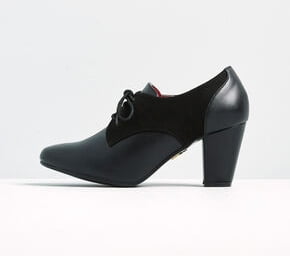 Oxford heels are such shoes that people have loved from the time they first came to the spotlight and up till now. The 1950s gave us these shoes and we can't be more thankful. These heels are not only extremely comfortable and keep your feet nice and warm but are also beautifully elegant. You can wear these shoes with your dress pants or cool skirts to add more to your aesthetics.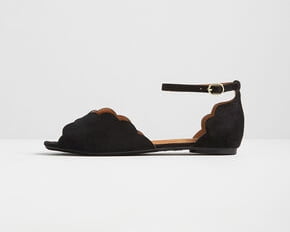 Ankle strap flats can be your best friend if you go out a lot or if you are a working person. Wearing these shoes looks modest and adds perfection to your work garments style. Without making you look boring, these heels can do the function of bringing relief to your feet and makes it possible for you to do a lot more walking than you would have been able to do in heels.