Do you have a 1920s event to dress up for and you don't know what shoes to wear? 1920s men's fashion was as celebratory as the women's fashion and though it was simply constructed, there was elegance, decoration, color, patterns, great textures, and accessories to complement the outfits. If you have your roaring twenties outfit down to a T but are at loss on what shoes to style your outfit with, look no further for we are about to give you some great tips.
Vintage shoes are a great way to spice up an outfit especially one that is inspired by the 1920s fashion. Men's 1920s shoes came in Oxford sports shoes for casual wear, brogue wingtips for formal occasions, saddle shoes, and black and brown cap-toe Oxfords which were for office wear. Others were the lace up boots that were worn by the working classes. Recently, you can spot them on the Peaky Blinders TV shoe. To pair vintage shoes with your roaring 20s outfit properly, here is a selection of shoes you can choose from:
1920s Men's Cap Toe Oxfords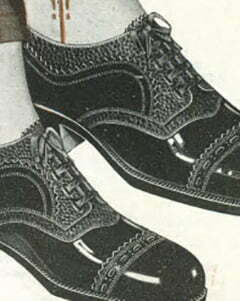 Lace-up work shoes first hit the industry in the early 20th century. However, it wasn't until the 1920s that lace up work shoes overtook the lace up boots in mass appeal. The style of the cap toe became adopted then where shoes featured a hard piece on top to protect the toes. Often these cap-toe lace-up work shoes were plain but others often had small holes for decoration, a style called broguing. This could span the entire body of the shoe in holes and other intricate patterns.
1920s Men's Patent Leather Shoes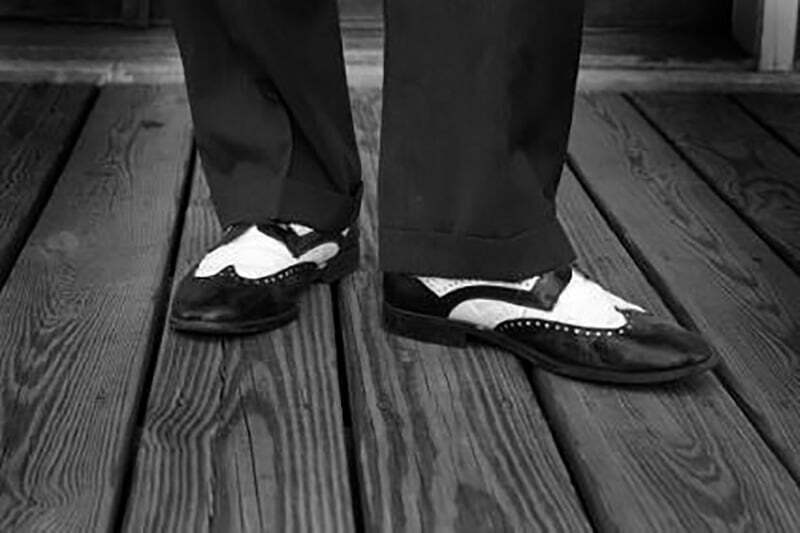 These shoes were for formal evening wear and they came in a high shine. Black patent leather shoes with short laces are a great way to incorporate roaring 20s fashion into your formal outfit.
1920s Men's Two-Tone Oxfords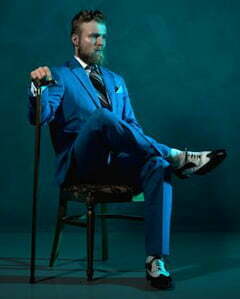 While at first, most oxford shoes were brown, white, or black, the two-tone oxfords definitely livened things up! This trendy style which featured brown and white, black and white or greedy and white oxfords also featured intricate designs and were made of leather or canvas. Mixed with sports tweed, flannel, and linen, these shoes were great for a semi-formal or casual look.
1920s Men's Saddle Shoes
These shoes were not very popular in the 20s though they were available. They gained popularity towards the end of the 20s and in the late 30s. They were sportswear often used for golf sessions.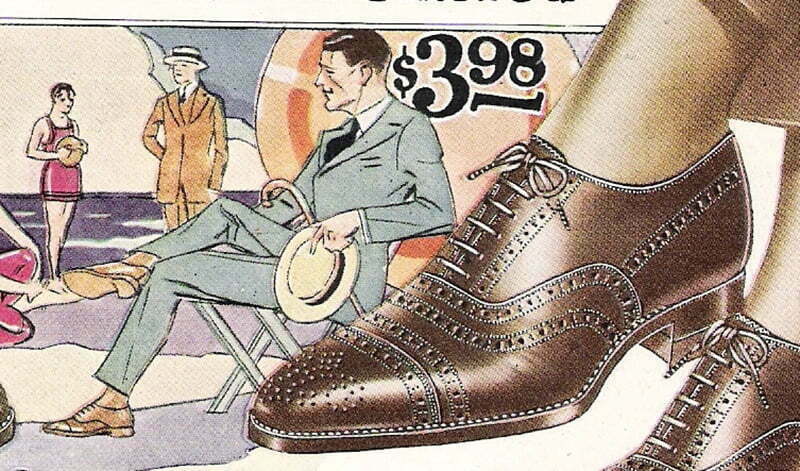 1920s Men's Tennis Shoes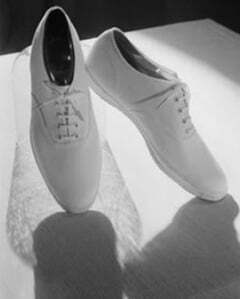 While the trend in the 1920s fashion was slowly moving from formal to casual and sporty, real sporty shoes such as the converse high top rubber sneaker gained popularity and have changed little since then. They were made of brown or white leather with black or brown rubber trims respectively and later came in low top variations.
1920s Men's Nubuck Shoes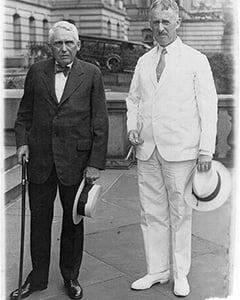 The white nubuck shoe was a fashionable oxford shoe made of soft nubuck leather and was worn all year round. They were soft and flexible as well as super comfortable and were mostly worn only by those who could afford laundry servants and therefore, they became a sign of class.