The 40s placed fashion on a backburner as the US and Europe concentrated on the war effort. As such fashion largely carried over from the 30s until the end of the war, when people renewed their interest in fashion as they tried to forget the bad times. Formal clothes for children still borrowed heavily from adult designs; boys wore suits in dark colors, while girls wore dresses like their mothers albeit with more decorations.
World War II had a limiting effect on fashion because of fabric rationing. Fashion designers were limited in what they could do to minimize fabric use, and the number of clothes available for civilians was reduced. In the UK, quotas were introduced which stated how many pieces of garment you could buy in a certain period. Quotas for children were more flexible because children outgrow their clothes.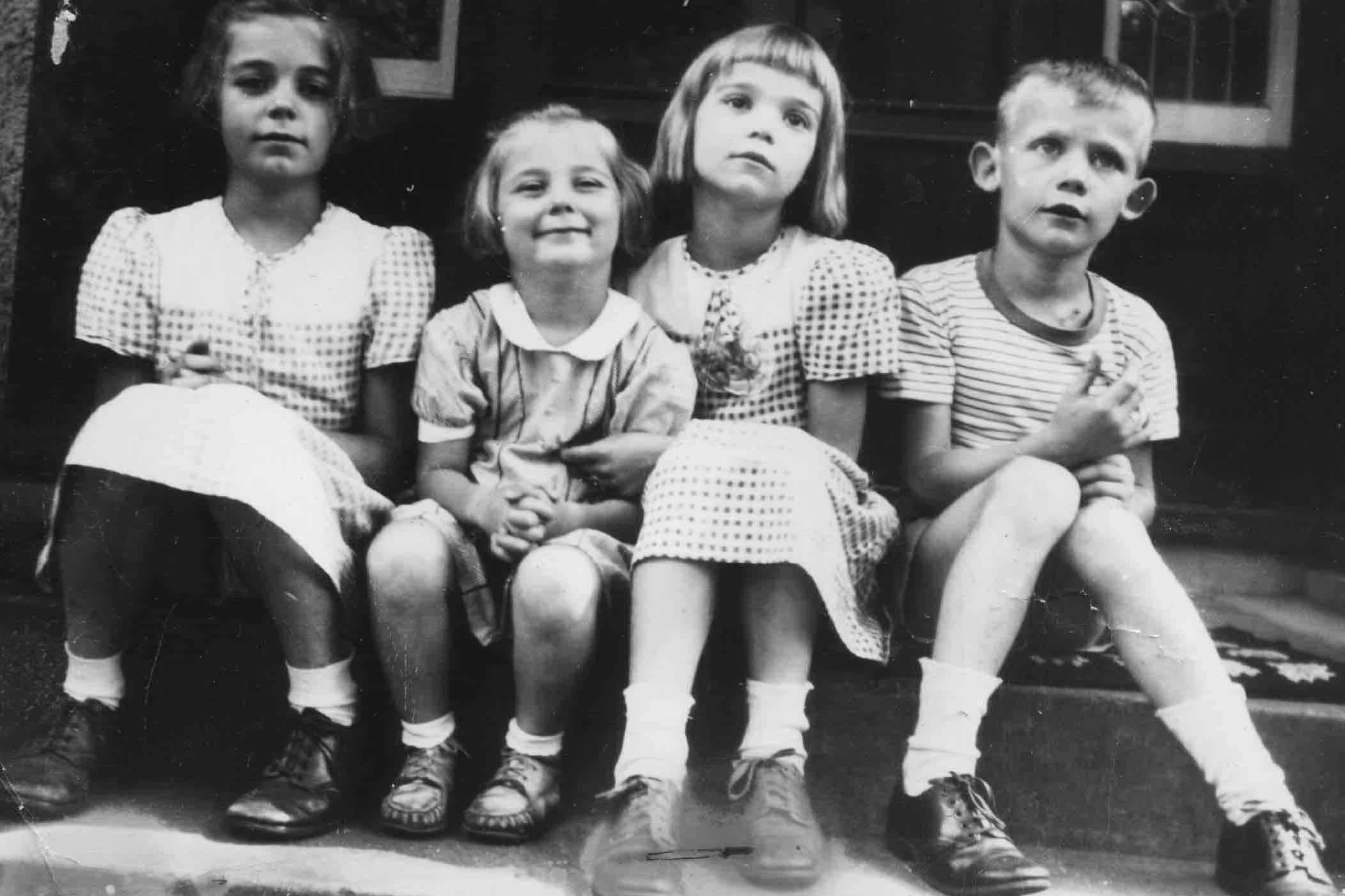 The 40s also saw more use of synthetic fabrics, which were quickly adopted to children's wear to make the garments more affordable and longer-lasting. Blended fabrics were lighter and stretchier making them ideal for children's play. The 1940s fashion also saw the beginning of color differentiation between boys' and girls' clothing. Girls' garments started taking on softer and feminine hues; pinks and pastels, while boys clothing adopted more masculine colors; blue, green, grey, and black.
1940s Fashion for girls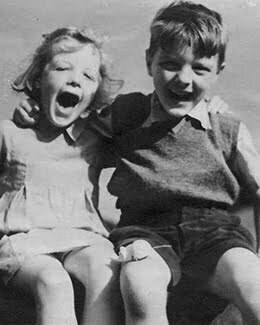 Formal wear for girls borrowed from adult women fashion; high waisted dresses with simple lines. Girls' clothes were more embellished with frills, lace, and button detailing. The sailor suit with piping, star or anchor decorations, and large collars was still popular for girls under 10 years.
Girls also began to wear shorts for every day casual wear, which were more comfortable for play. Older girls also wore high waisted and wide-legged long pants. Denim jeans for girls paired with cotton tops also became more practical wear for active girls.
1940s Fashion for boys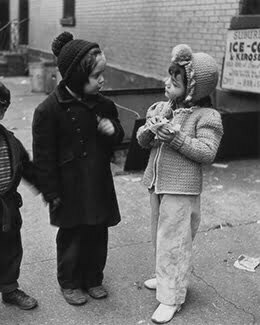 Before the 40s, fashion trends for children in Europe and America largely went along the same lines. In the 40s, Europe, especially the UK, was more involved in the war and severe fabric restrictions put children's fashion on hold, while in the US where fabrics were not in severe shortage, boys' fashion continued to see several trends.
Young boys in the UK and Europe continued to wear small mid-thigh shorts with long socks that reached to the knees.  Older boys wore longer shorts, while boys over 10 years wore long shorts or knickerbockers. In the US, boys under 5 years wore small shorts as well and graduated to long pants at the age of 7 years. The sailor suit was still popular for boys under 10 years.  The long shorts or knickers that were worn by boys over 10 quickly lost flavor in the early 40s in the US as long pants became more favored.
The leisure look, popularized by off-duty soldiers was very popular with boys in the US. T-shirts, which had emerged in the 40s were worn with denim jeans or corduroys, and canvas shoes. The preppy look sported a polo shirt instead of a t-shirt.