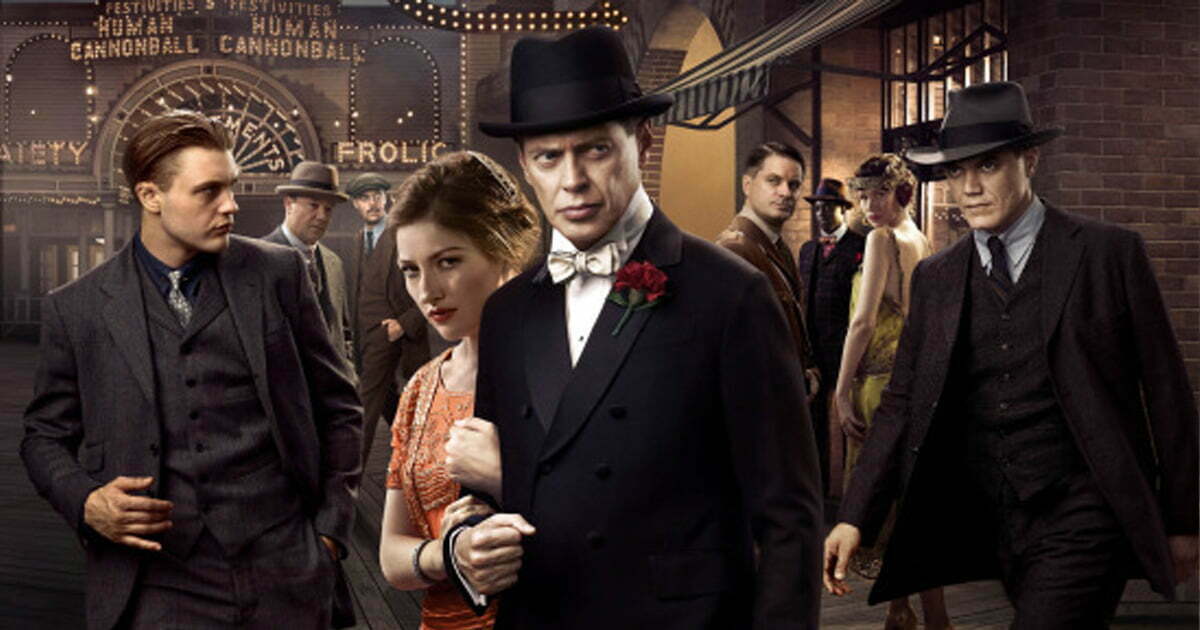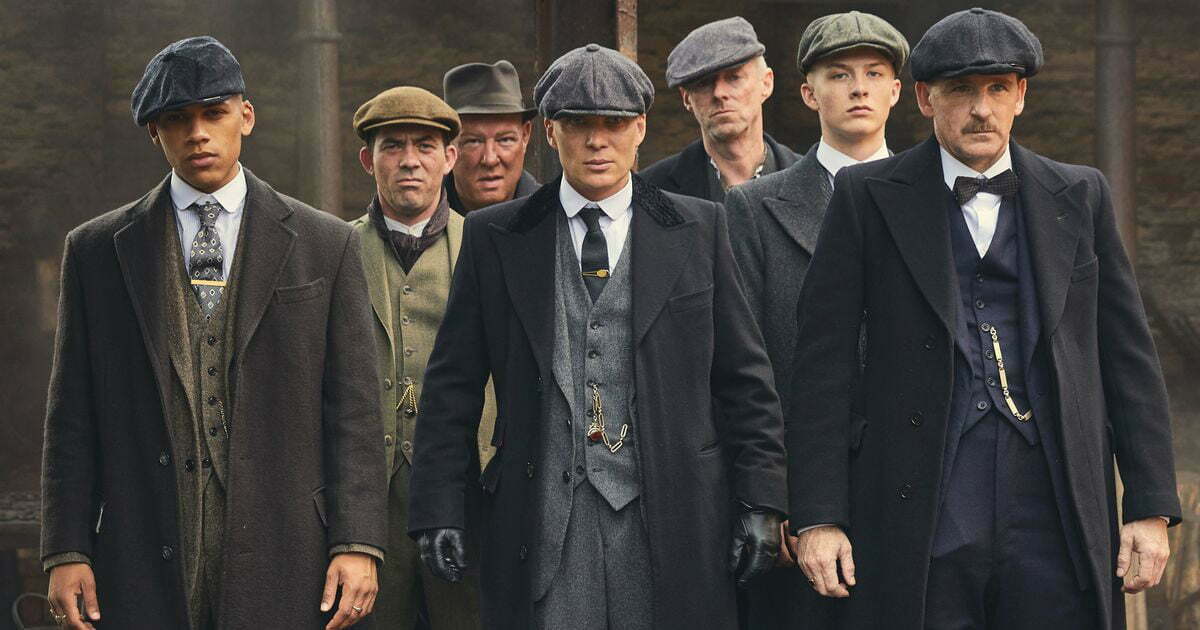 When you think of the 20s, pictures of dapper gangsters in waistcoats and shiny oxfords ala the Boardwalk Empire or Peaky Blinders come to mind. This was a big decade for fashion even for men. Young men were looking for less inhibitive fashion and something more definitive to personal tastes. The stiff collar and three-piece suits remained fashionable as formal wear, but more casual clothing for going to sports events and a relaxing trip to the beach. Going to the nightclub was a serious affair requiring the best suit!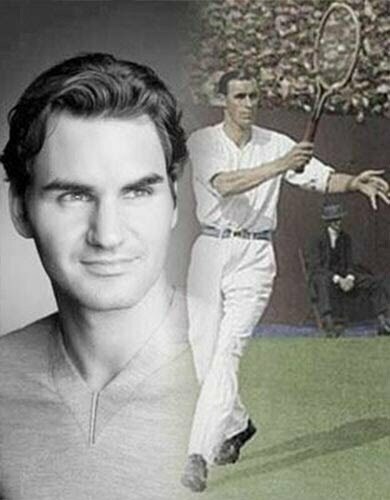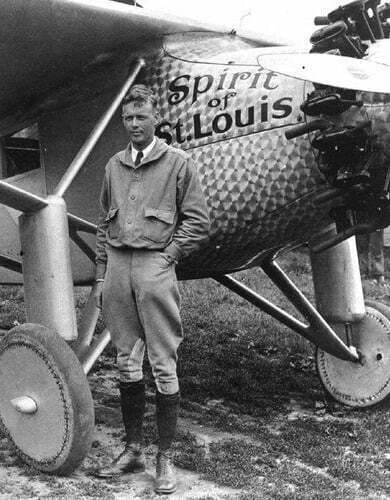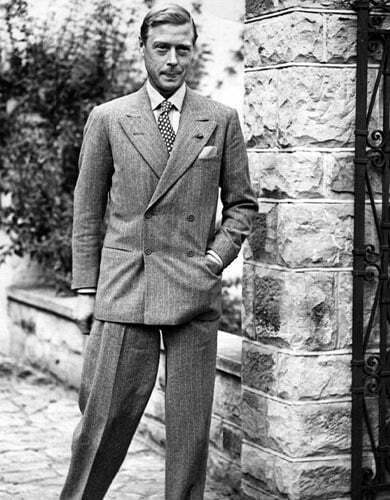 Men's sportswear was gaining popularity; V-neck sweaters, raccoon coats, and leather jackets were popularized by men's fashion icons such as Bill Tilden and Charles Lindberg. The Prince of Wales was also a big influence with his sweaters and knickerbockers (plus fours).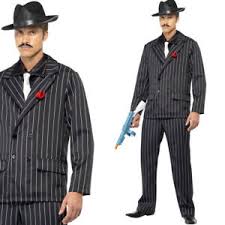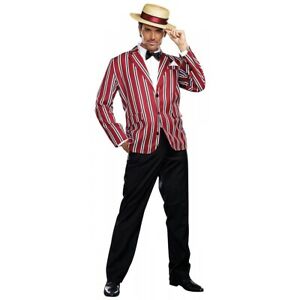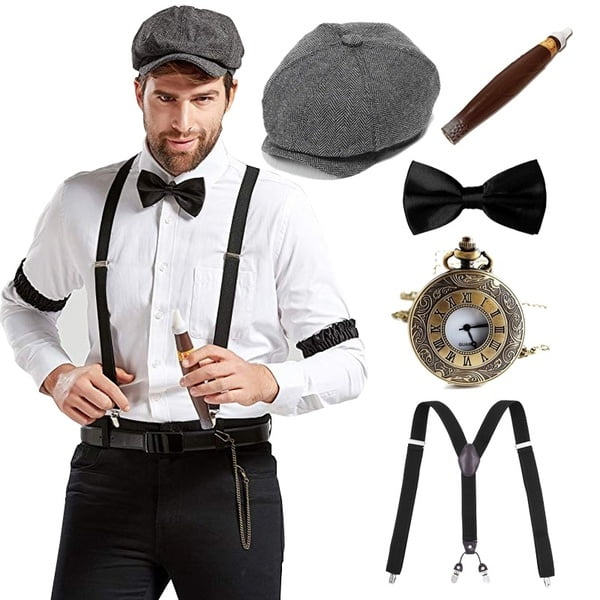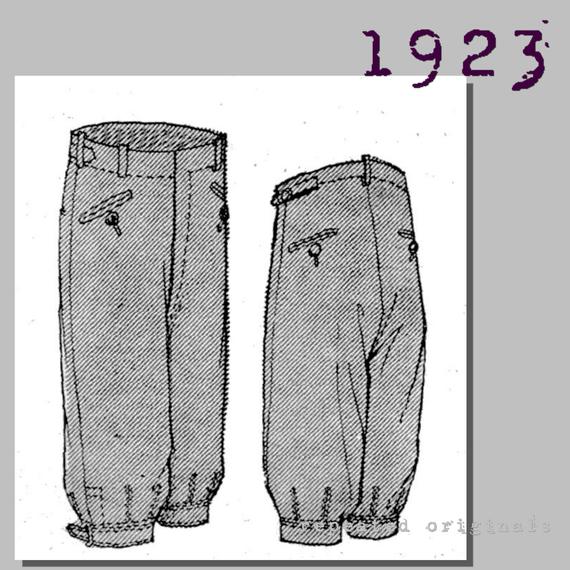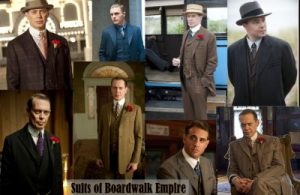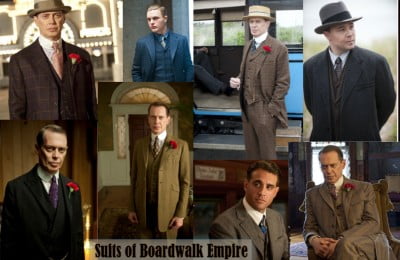 For this look, you will need a black tuxedo with a white u-shape vest, and a white button-down shirt. The shirt needs wingtip collars and a black bow tie. For very formal occasions, wear a shite tuxedo contrasted with a black bow tie. The trouser has to match the jacket.  For semi-formal occasions like your local club, wear a black tuxedo. This might be the formal wear for several people in the hospitality industry like waiters and butlers, but the quality of your cut and fabric will make the statement. A top hat and a pair of oxfords will make the mark of a distinguished gentleman.
Business outfit ideas in the 1920s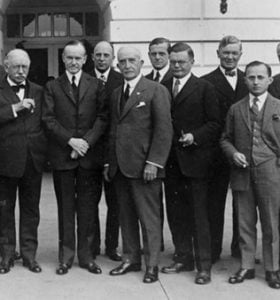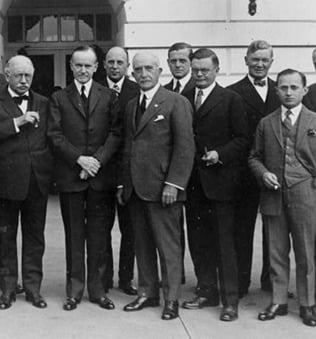 A 3-piece suit was the standard outfit for the 20s businessman. This would also serve for the evening events with fellow businessmen. To make a big statement you will need a formal morning suit with a cutaway coat, matching striped pants, a vest, and a cravat. A dress shirt with pointed or round collar s also part of the outfit. A pair of expensive cufflinks adds some class to the shirt.
For a mid-20s look, the pants' legs have to be wide and loose. The stripes or checks should be wider. Tweed fabric or plaid works well for colder weather while white linen and seersucker are ideal for warmer weather. The jacket should have 3-4 buttons at the mid-chest. The jacket reaches the mid-thigh.
Accessorize the business suit with a bow tie or necktie with paisley, small dots, or wide stripes. A necktie should come with a pin.  A coordinating pocket square in the jacket's breast pocket completes the picture.
20s gangster look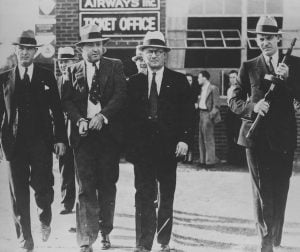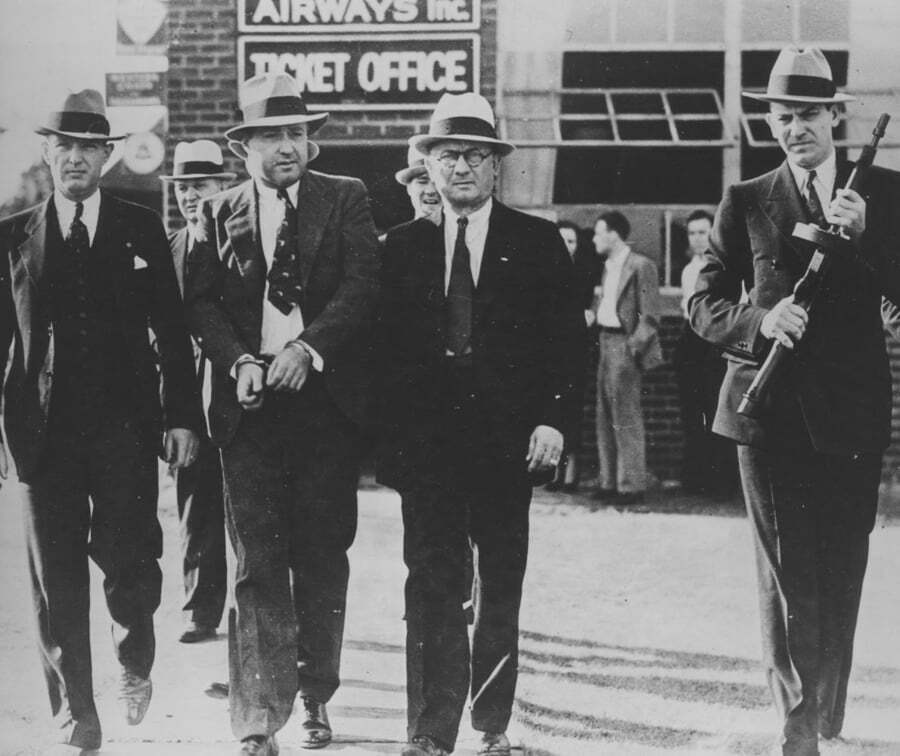 Are you thinking of the roaring 20s fashion gangster look? A black homburg hat is a must-have accessory. An expensive 3-piece suit with a matching vest is the mark of a more successful gentleman of the dark side. A dark grey or black striped suit is the best color.  Wear white spats over two-tone oxford boots.  A pair of leather gloves and a walking cane or a rolled umbrella completes the older and successful gangster look.
20s summer suit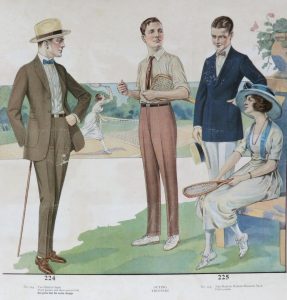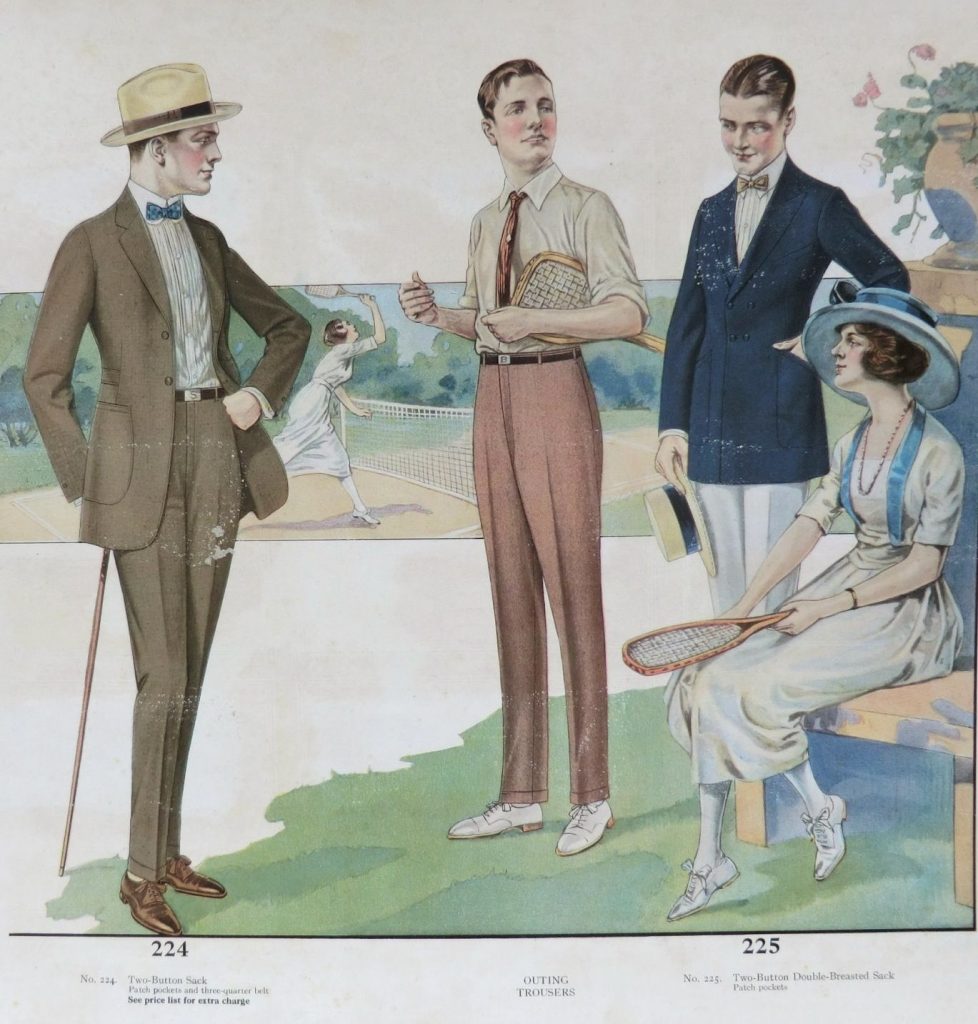 An ivory linen, flannel or seersucker suit was the choice of wear for warm weather as wool was too hot. A more adventurous look ala The Great Gatsby needs louder colors like pink or shades of pastel. You can also match a navy-blue blazer jacket with white pants for the sailor look, which was popular in the summers.
The 20s working-class man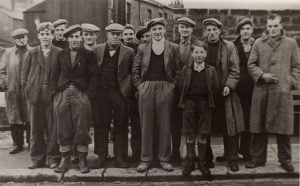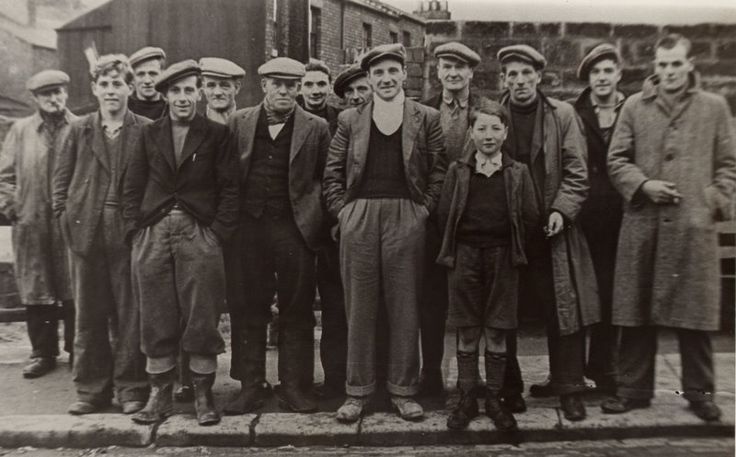 Men in menial jobs dressed in casual durable clothing. You will need a pair of heavy denim pants and a plaid woolen shirt. A canvas overall is needed for cold weather. You can also wear a rain slicker or a fur-lined coat. A pair of sturdy leather boots protect the legs.  Many men wore a tweed or woolen newsboy flat cap.
The 20s casual look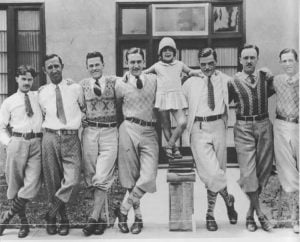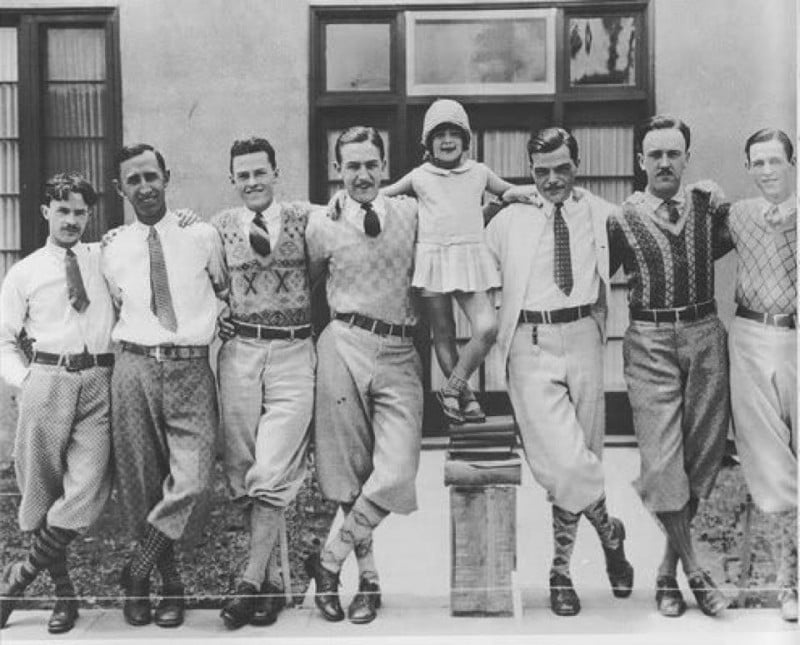 Pants that reached slightly below the knees called plus fours or knickerbockers were popular casual wear, worn with a pullover sweater vest and a long-sleeve shirt. A pair of tall socks and two-tone oxfords were also considered casual. You can switch to canvas rubber shoes without socks.  Complete this outfit with a newsboy cap.