The fashion world of the 1920s was chic and stylish. Flapper dresses for the ladies and zoot suits for the men are the best costumes for a 20s Halloween party.
The roaring 20s were a decade of "bath tub" gin, the Model T and the Speakeasy. People tuned in every day to listen to jazz music, comedy shows, variety shows, sports and live events. Everyone loved to dance, especially the Fox-Trot, the Charleston and the Shimmy. The decade of the 1920s was characterized by swing music, flappers and prohibition. The prohibition era of the 1920s gave rise to new levels of gang-related crime, especially bootlegging. Then gangsters dressed in Zoot suits were in style.
Roaring 20s Halloween Costume For Women
Flapper Costumes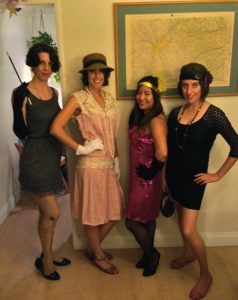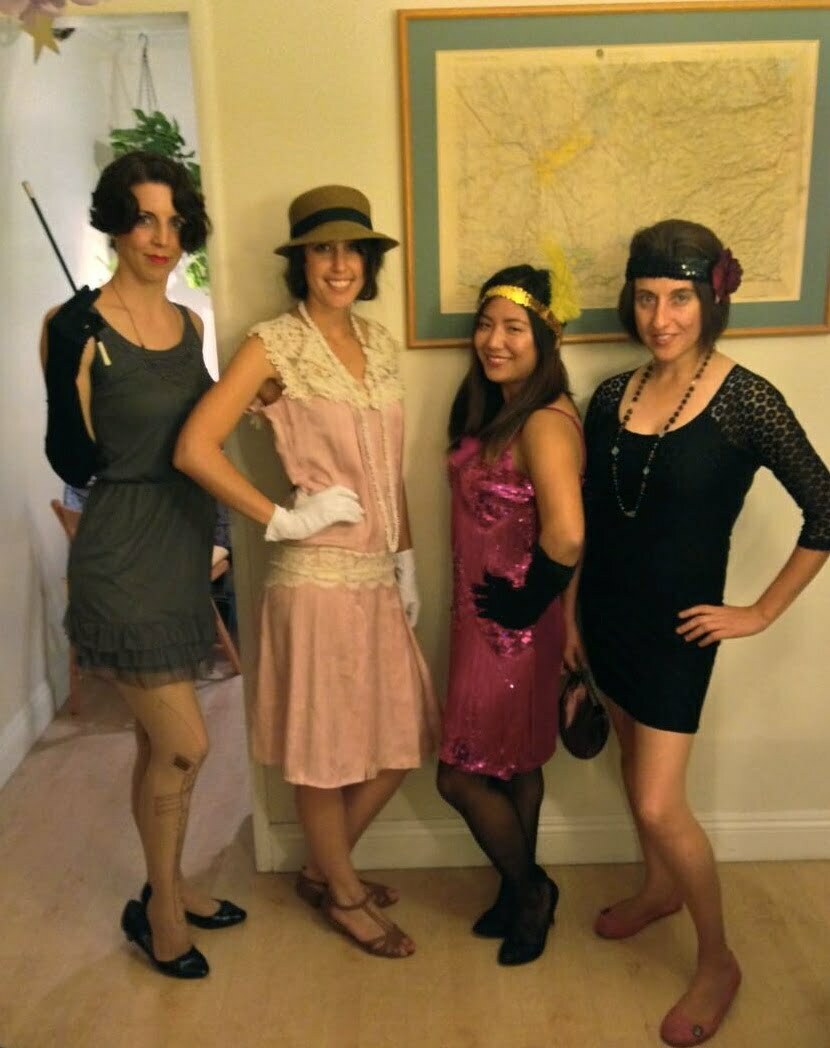 Flapper wore her hair and dress sleek and short, donned make up and smoked with a long cigarette holder. She was bold and fearless and loved to dance. Flapper costumes are featured by glitz, glamour, sparkles, and fringe. Beautiful 20s flapper dress features a sequin diamond in the center and comes with a matching sequin hat. Sexy flapper costumes can help accentuate the curves and reveal a little bit more skin. Women can sparkle, shine and put on a roaring 20s themed dance performance while wearing flapper costumes.
Choose a sexy flapper costume to exude old Hollywood glamour. The first choice is  jazzy flapper costume, decorated in feathers and rhinestones. Don't forget to accessorize with long black gloves and fishnet tights. Or you can also channel a Daisy Buchanan by adding flashy accessories. Wrap yourself in a boa and hold a matching purse. Just scan the crowd to find your very own Jay Gatsby! It's the perfect roaring 20s attire to wear while you sip on a glass of champagne and make small talk with other high society members!
Women Gangster costume
If you are obsessed with the gangster lifestyle, definitely being powerful, you can find the gangster costume for women which maybe featured suspenders, pinstripes and pins. Moreover, the tie, fedora hat and arm garter are also necessary.
Roaring 20s Halloween Costume For Men
Although the goal of prohibition was to try to lower crime rates in the country, it actually ended up making it worse. Bootlegging and bank robbing was very profitable and considered a way to make some quick cash. Gangsters dressed in Zoot suits and fedora's, made a powerful, yet stylish statement in the fashion world.
Jazz up your dashing suit with a 1920s accessories like a fake gag cigar or red and black bow tie. Accessorize the roaring 20s attire with a white scarf, a plastic cigar, and black and white gangster shoes. To be a total gangster straight out of this daring decade, strap on a fake gun and holster.
Costume of Gatsby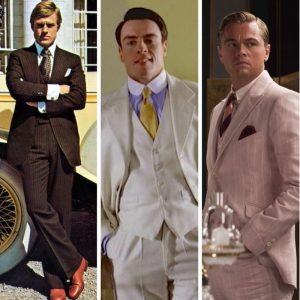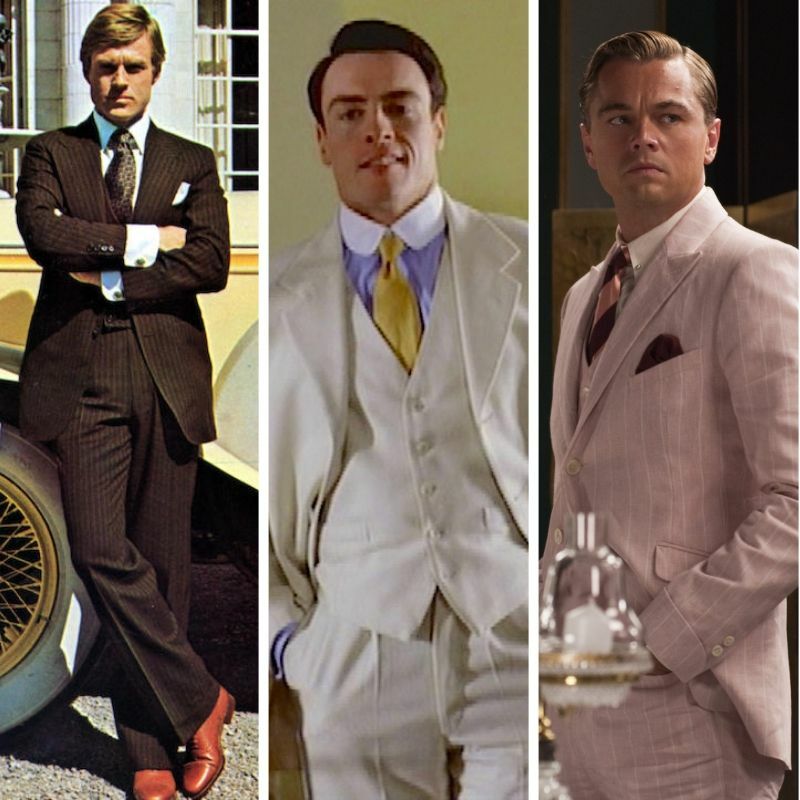 The Great Gatsby is a novel written by F. Scott Fitzgerald in 1922 during the Roaring Twenties in New York City and Long Island, New York, becoming a literary classic upon publication in 1925. F. Scott Fitzgerald's character Jay Gatsby is an icon of his age, and his parties are legendary. F. Scott Fitzgerald's famous literary character will spring to life once you are outfitted in this officially licensed Jay Gatsby costume. You'll look prepared to live in the lap of luxury while pursuing the heart of Daisy Buchanan at your next Gatsby party!
Gangster Costume of Peaky Blinders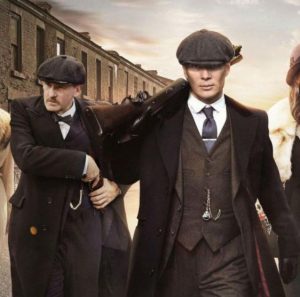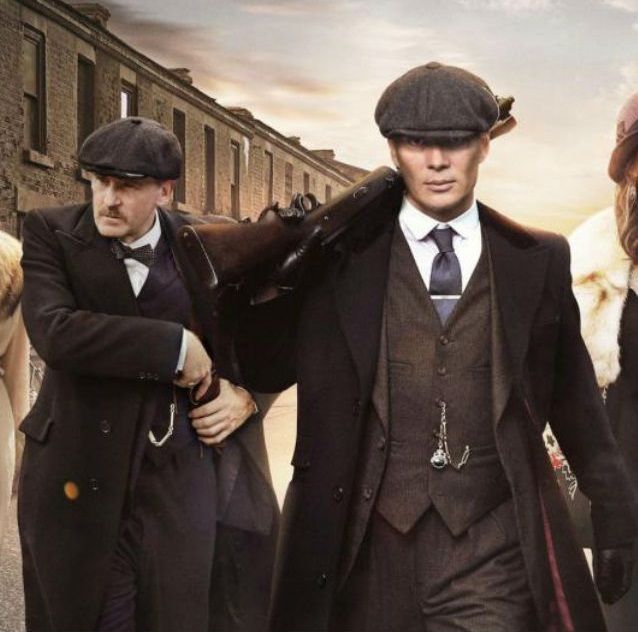 The Peaky Blinders TV series has captured audiences around the world with gritty, somewhat true accounts of the lives of Birmingham's criminal gang Peaky Blinders. Creating a Peaky Blinders outfit or Peaky Blinders costume is possible thanks to a revival of vintage 1920s inspired men's clothing.
Gangster costume of Al Capone, Mobster, Mafia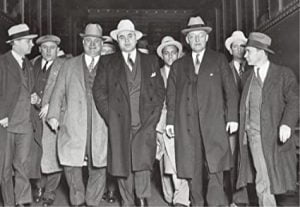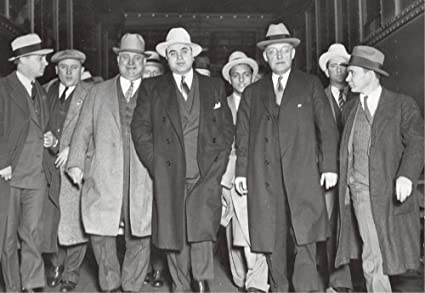 Al Capone is the world famous bootlegger and gangster. His suits tend to be dark grey, navy blue, hunter green or dark brown. The shirts are usually subtle blue striped shirts with white collar and a muted color tie. His hat is his signature style accessory — a center dent fedora with slightly turned down brim. Al Capone has a sense of European fashion favored the newer, trendier fedora. Al Capone's look is one of the easier looks to pull off.
Gangster costume comes with the pinstriped jacket, matching pants, shirt with attached tie, and elastic suspenders. You'll look like a big spender and high roller when sporting the zoot suit costume. The roaring 20s costume comes with an oversized jacket as well as the matching pants with attached suspenders. Don't forget to accessorize with the gold zoot suit chain.
Roaring 20s Halloween Costume For Kids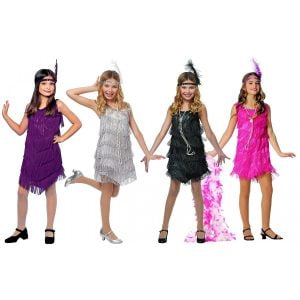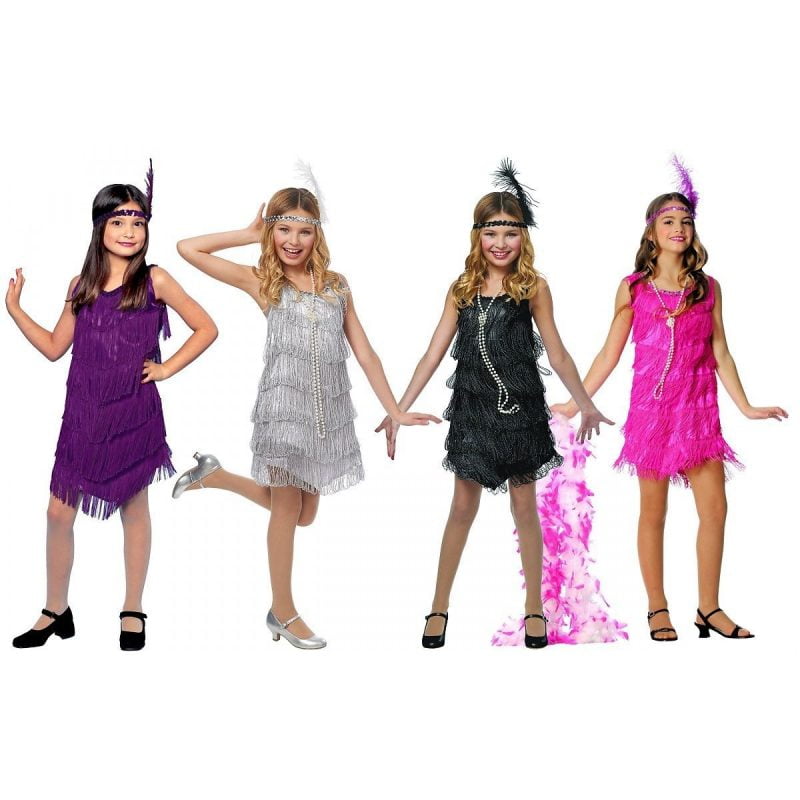 Little girls can dress up in slinky flapper dresses that will look amazing when doing the hop, tango or waltz. Dress the boy in gangster costume. The button-up jacket and the matching pin stripe pants will make him look like all grown up.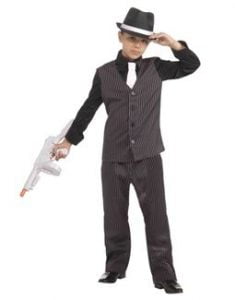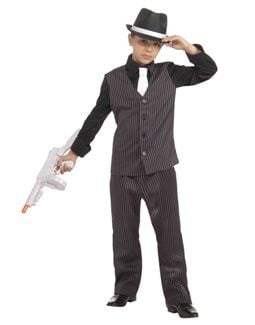 Have you got the moxie to dress up in a 1920s costume for Halloween this year? Check out our stylish selection of roaring 20s costumes! Put on your best flapper dress or gangster suit and have a night out on the town.