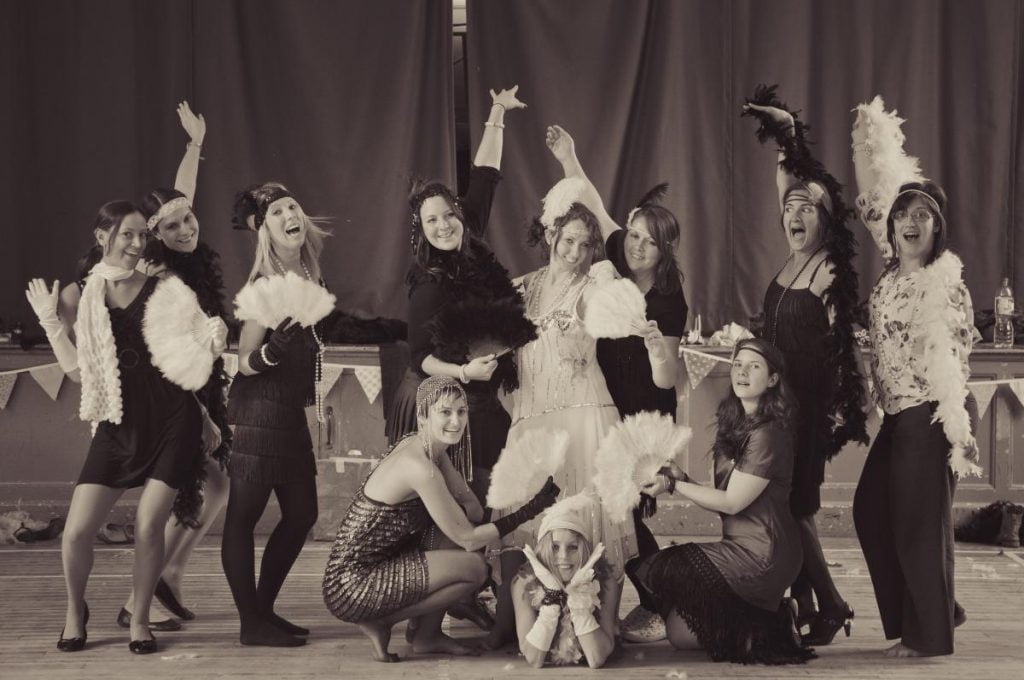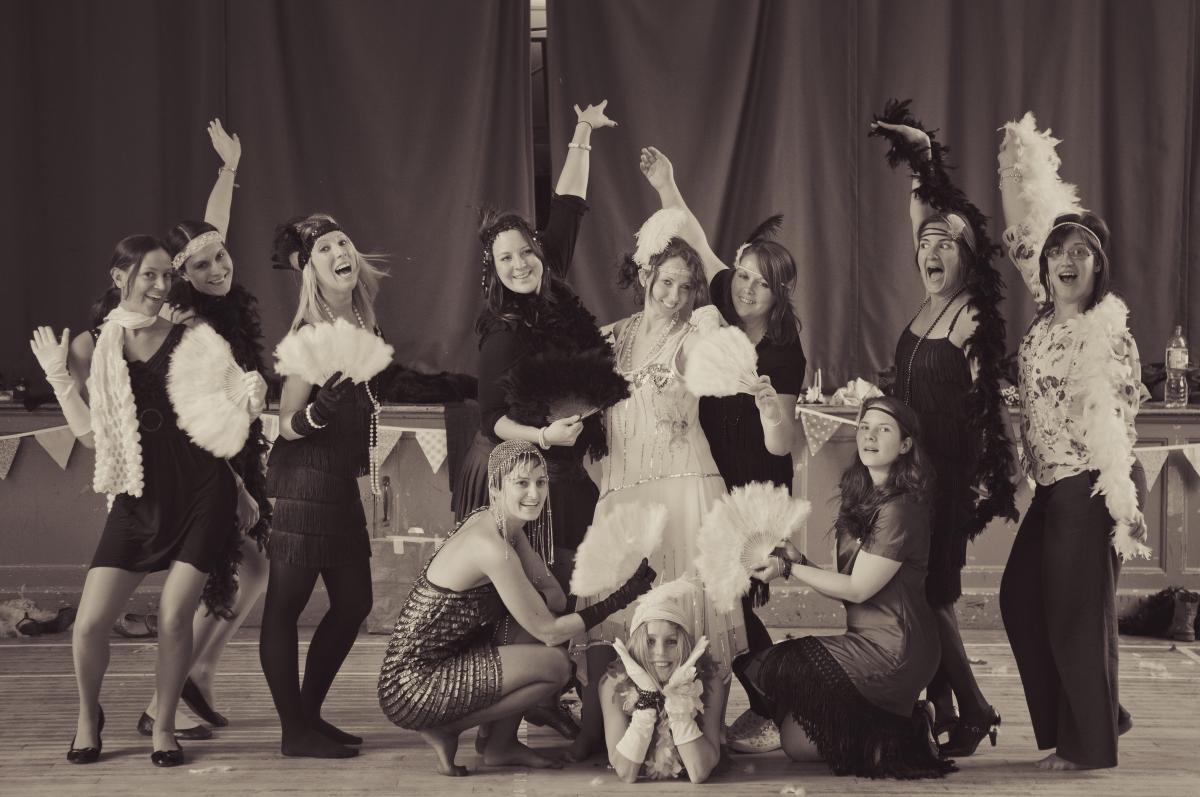 When you think of the 20s the most likely picture that comes to mind is a lady happily kicking to the Charleston in a flapper dress. Certainly, the flapper look was big in the 20s but this was not the only interesting takeaway from this decade when radical changes happened in women's fashion. Women had different outfits for different occasions of the day, whether it was visiting a friend for some tea, or attending a glitzy party in the evening.




There are some takeaways from 1920s women's fashion which you can use to generate outfit ideas from this decade. Women in the 20s wore;
Chemise dresses; loose and straight dresses that reach slightly below the knee. The basic design was a dress that hung from the shoulders and dropped in a fairly straight line to the hem
Dresses that were decorated withbeads, feathers, and fringes
Short hair in bobs and covered with cloche hats
Fur coats
Sporty blouses and ties with argyle socks and golf knickers
Accessorizing with long pearl necklaces or faux precious stones like rhinestones
Low heeledMary Jane shoes or T-strap heel shoes
The 20s house dress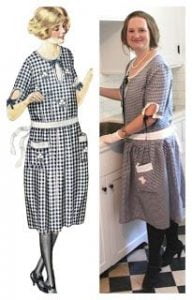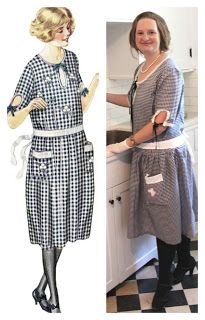 This should be a simple frock-like dress made of cotton or gingham. It can be in solid colors with stripes or checks. Plaid is also popular for vintage wear of this era. A housedress can be worn with an apron made of heavy cotton. Complete this look with low-heeled shoes.
You can transform this housedress to something classier with brighter colors and more decorations with lace or rick rack trim on the hemlines, cuffs, and neckline.
Tea dresses in the 1920s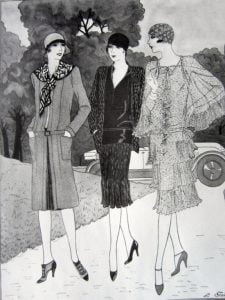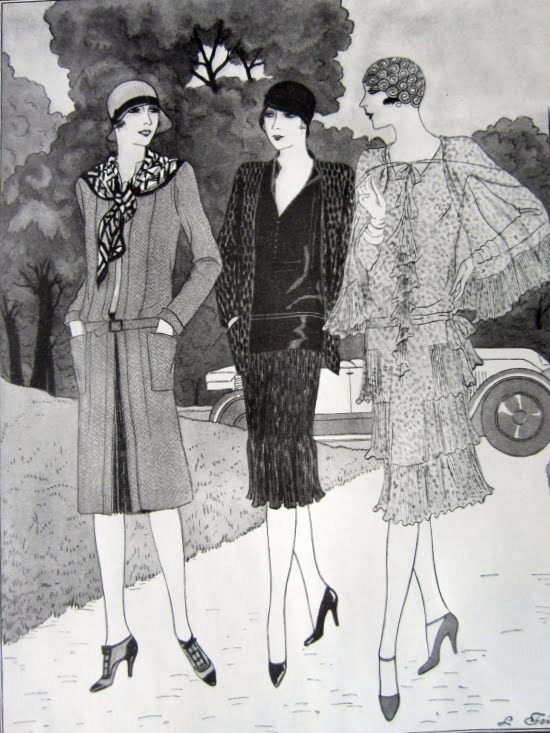 Tea with friends was a big thing for the 20s woman, and it was done in a fashionable outfit. You can emulate this look with a chemise style tea dress in pastel, or jewel tones. You can emulate the suburban mom in her all-white afternoon tea dress.
The tea dress goes well with pump shoes or one-strap low profile Mary Janes. You should also have matching white socks in sheer nylon. White gloves are also part of the ensemble for both warm and cold weather. A colorful cloche hat or a trim hat with a feather completes the outfit. But you do not wear a hat if you are the host of the tea party.
The 20s Church dress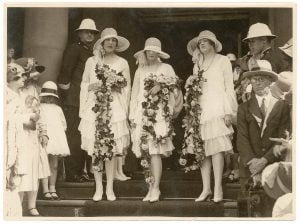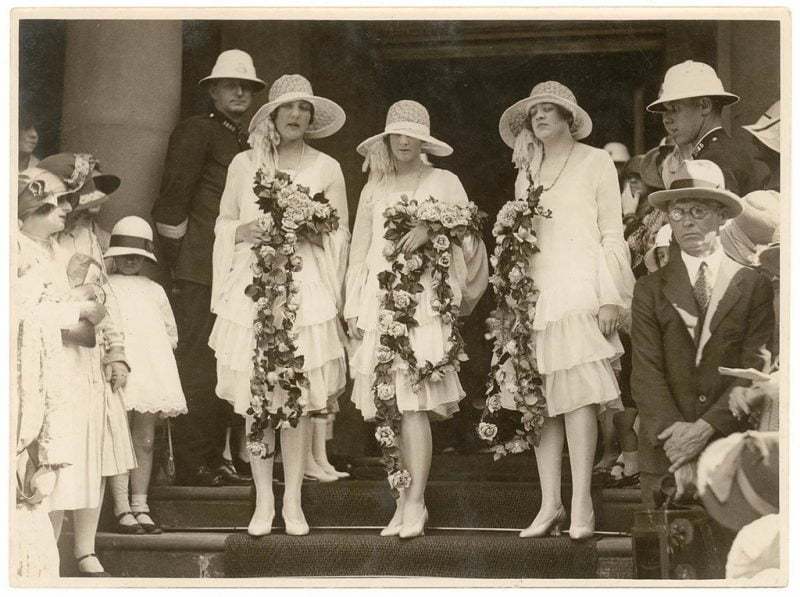 There was no concept of Sunday best wear because 20s women had several outfits for different occasions. The afternoon tea dress can double up as a church dress.  But it has to have long sleeves and about mid-calf hemline. The 20s church-going woman was conservative and modest. You will wear a dress that is tube-like and columnar to hide your curves to stay as non-distractive as much as possible. You can coverup with a light shawl or sheer wrap; matching pair of gloves and a hat are expected.
Party flapper dress in the 1920s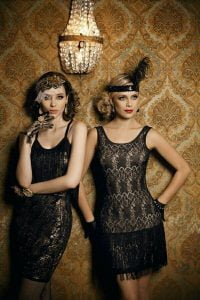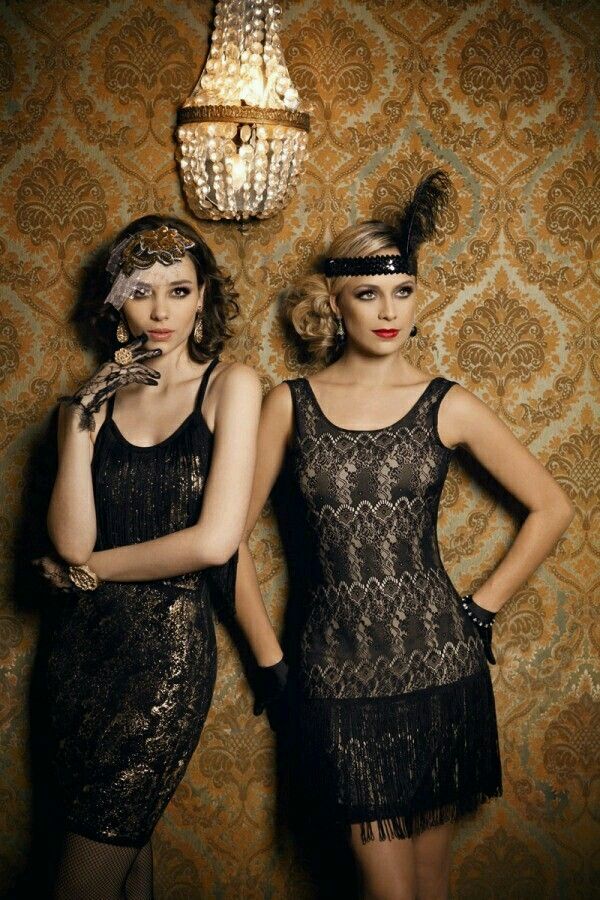 Just like in the roaring 20s fashion, this boyish yet seductive dress will be perfect for a night out. it is a shorter version of the day dress, but more elaborately decorated with lace trim, gold or silver thread. You can pick a knee-length black dress just like a 20s Chanel design.
The 1920s Accessories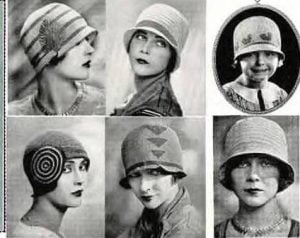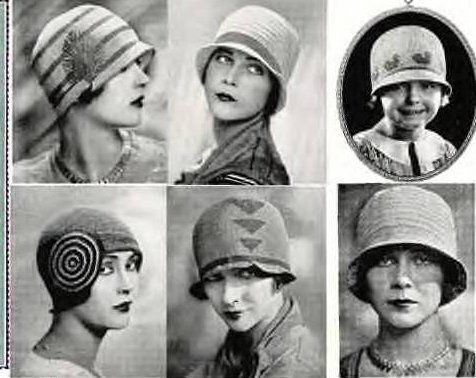 The 20s were about keeping it simple. Accessories are light and simple. A cloche hat and a pair of gloves were standard. A pair of matte or sheer stockings. A beaded necklace is also advisable but a rhinestone necklace is even better.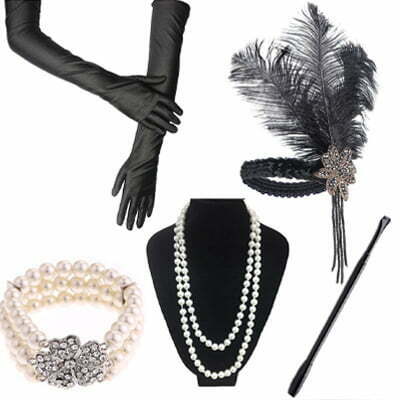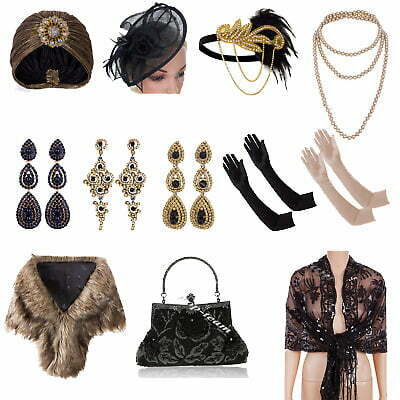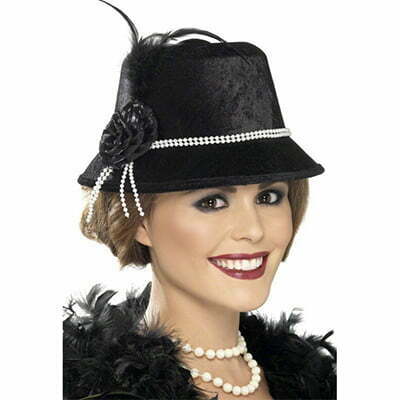 The 1920s Shoes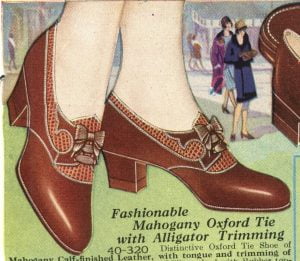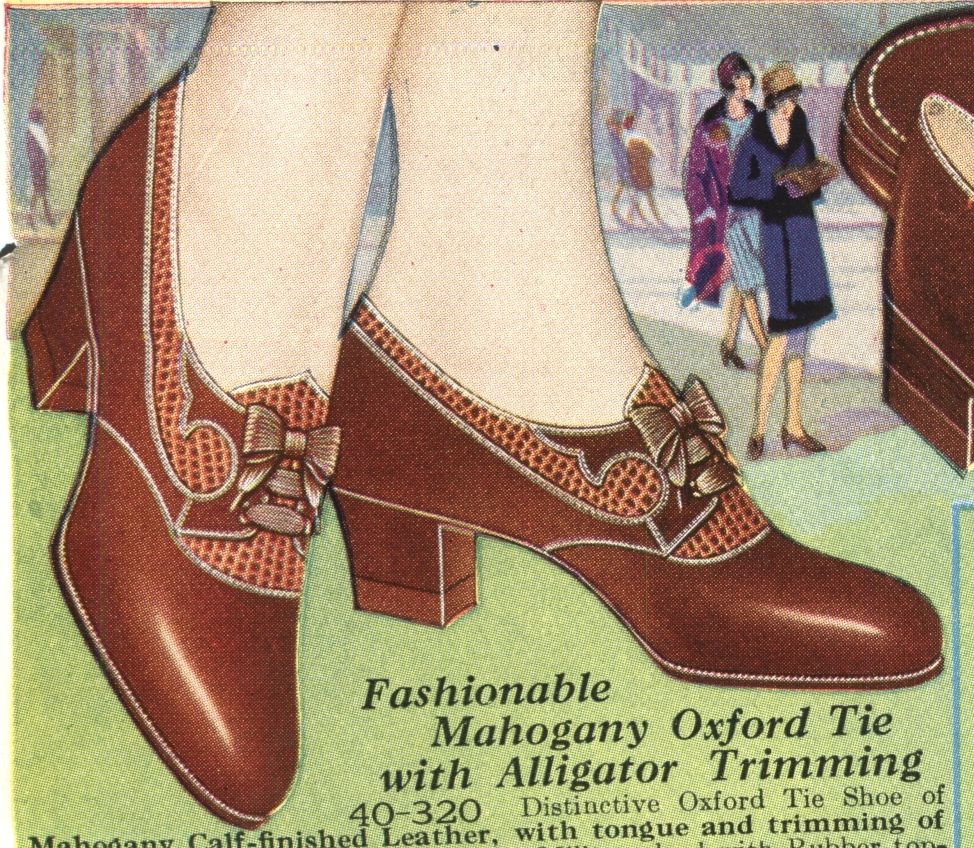 Oxfords were the standard shoe at home or out in the public. A pair of low heel lace-up oxfords are a must-have in black, white, or brown. If you are feeling a bit fancy, go for a pair of Mary Janes with a front strap. If you are looking for an active night out, the T-strap will be ideal for doing whatever fancy moves you do.