Halloween is a fun holiday for all ages. Whether you are celebrating through a trick with kids or grandchildren, entertaining, or attending an adult-only party, you may want a fun costume. The 1970s was a special time for Halloween costume. A variety of Halloween costume styles affected by 1970s culture, icons, movies, and cartoons ……..If you want to know the Halloween outfit tips for 1970s men's fashion, 1970s women's fashion, even 1970s children's fashion, you just need a detailed guide. Couples Halloween costume ideas for adults, teens, and kids will be divided into different sides, which will help all people find their favorite 1970s style Halloween costume.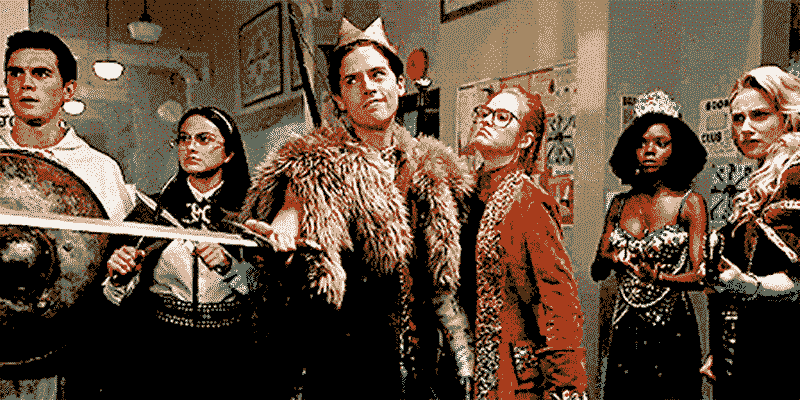 If you're struggling to figure out what to wear for Halloween, You can never go wrong with a '70s-inspired costume. The decade was known for its flashy disco outfits and flower power hippy style, making is one of the most fun eras of all time when it comes to fashion.
If you're feeling crafty, we've included tons of homemade Halloween costume ideas that you can pull together with the help of a few purchases. But we also scoured the internet for loads of costumes you can buy online, you know, in case your top priority is that your costume is easy (hey, someone has to figure out what the kids are wearing when they go trick-or-treating!).
If you're obsessed with pop culture, we rounded up ideas that were inspired by some of the most popular movies from that time period—from Grease to Saturday Night Fever to Star Wars. We also include groovy ideas for everyone in the family, just in case the kids want in on the '70s theme after seeing your amazing costume. There are even a few ideas for your husband because we wouldn't want him to feel left out!
1970s Classic Hippie style
Are you a hippie in the 70s? If so, draw inspiration from your own wardrobe! Think of dyes, flowers, many peace signs, bright colors, tassels, vests, bandanas, and small sunglasses. You can easily turn your whole family into hippies in vintage clothes in the thrift store. Some styles have even become popular again.
1.Hippie Dude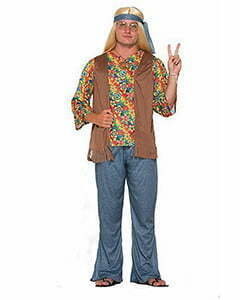 "Give peace" is definitely the motto of this guy! Match this shirt and vest combination to make your hippie playboy look more perfect, plus a pair of actually comfortable pants that look like slightly flared jeans. If you really want to upgrade it, please wear the upper part of the outfit with your own vintage denim.
2.Simple hippie Halloween costume
When making 70s hippie fast clothing, floral headbands and large round sunglasses will be amazing.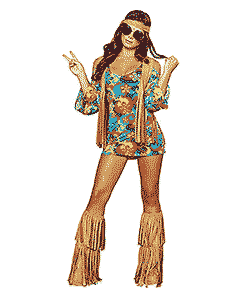 3.1970s hippie love children's clothing
With a giant peace sign necklace, you are ready for the disco. The super-long tassel vest is the cherry on the top.
Movies and cartoons style in the 1970s
If you like movies from the 1970s, please use them as inspiration. You can dress up as a character from the original Star Wars movie, dress up as Jaws' Shark, Grease's Sandy and Danny or Rocky and other boxers. This option is actually unlimited.
1.Jenny and Forrest Gump costume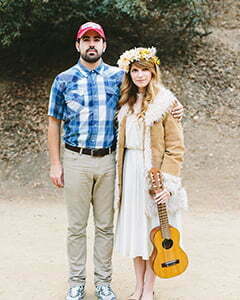 Although it came out in the 90s, Forrest Gump's true story mainly occurred in the 70s. So go out and trick or treat a box of chocolates.
2.70s Grease Halloween Costume
Although the film was set in the 1950s, it was very popular when it was released in the 1970s. Dress up in greased costumes during Halloween.
3.Godfather Halloween costume
Whether you pull from the closet or choose to go to the store to buy, you can watch "The Godfather" (this is the main movie in ten years) when you dress like the gang boss of the 1970s.
4. Wonder Woman 70s Halloween Costume
The remake brought this superhero back to people's sight, but who can forget the 1974 prototype?
5. The 1970s friendly ghost of Casper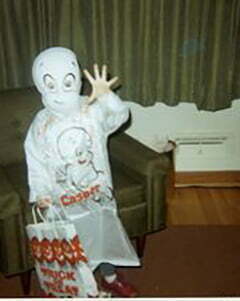 Children started wearing Casper the Friendly ghost costumes in the 70s, instead of using timeless ghost costumes during Halloween. Casper was originally a comic book series, but it quickly developed into the most popular series in the 70s, "The New Casper Cartoon Show."
6. Barbie costumes from the 1970s
Barbie dolls were another in-demand garment in the 1970s. Many girls also dress up as cabbage dolls and various other Barbie costumes.
7. 1970s Star Wars Costume
Not long ago, in 1977, the fourth episode-A New Hope started the franchise of the beloved George Lucas (George Lucas). Dress the whole family in the 70s "Star Wars" costumes.
 Rocker style in the 70s
If you prefer music to movies, try dressing up as your favorite artist in the 1970s. If you have good makeup, you may want to be a member of David Bowie or KISS. You might even be a famous duet, such as Sonny and Cher or John Lennon and Yoko Ono.
Ziggy Stardust: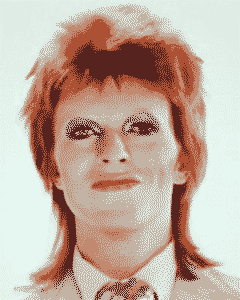 David Bowie's biggest albums "The Ziage Stardust" (The Ziage Stardust) is from the 70s. Through the albums (and others), he has cultivated many personalities, the most memorable of which is Ziggy Stardust. To pay tribute to your favorite "Man Who Fell On Earth", put on this fascinating Ziggy costume, and don't forget to paint your face with his signature lightning!
 Disco style in the 1970s
If you like disco rather than bohemian style, then look flashy in disco clothing. Try long boots, short skirts, flashy shirts, platform shoes, and all shiny things.
1.70s disco ball costume
Just like a disco party, in this shiny party, you will be the focus of the Halloween party.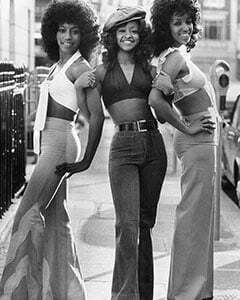 2. 70s Go-Go clothing
So you want to be a fashion dancer? You need long sleeves in the shape of a bell (suitable for beginners) and a large paisley pattern on the dress.
3. 70s California Disco Costume
If you want to attract Hollywood stars during Halloween in the 70s, then this combination of wrap jacket and bell-bottoms is your best choice.
4. Adult disco costume
Flared pants? Check the matching scarf? Check it out. Wear this 70s costume and prepare to dance all night. This costume not only prepares you for a night of dancing at a spinning disco; it actually turns you into a disco. Sequins and sparkles!
5. '70s Girls' Disco Costume
Although the 70s predates their era, this costume is perfect for kids who want to wear the best disco-style costumes. Long sleeves are also perfect for cold Halloween nights!
1970s toys style
You don't have to dress up like a person for Halloween. Try to dress up as a classic 1970s toy, such as Rubik's Cube. You can easily make one with a box, scissors, colored paper, and some paint.
Rubix Cube '70s children's clothing
Being a square is not always a bad thing. This brain teaser was invented in 1974, making it an interesting costume for kids in the 70s.

1970s Icons for Halloween outfit
1.Annie Hall Costume
Diane Keaton (Diane Keaton) became the icon of the instant style in the 1977 film. You may be able to pull most of these items from the closet.
2.DIY Yoko Ono and John Lennon costumes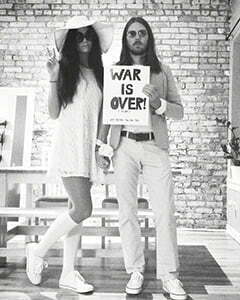 All you need is love-and more materials-to make this relaxed 70s outfit inspired by one of the most iconic couples in a decade.
3.Laverne and Shirley's 70s women's clothing
You and your BFF will prepare these interesting costume ideas for your friends.
4.Donna Summer
Wearing the most sparkling clothes, she has the identity of a disco queen like Donna Summer.
5.Debbie Harry
If you prefer rock and roll, then dress up as the queen of punk rock Debbie Harry (Debbie Harry) in a Halloween avant-garde (comfortable) costume.
6.Diane Keaton
No one has a menswear trend like Diane Keaton. As a simple costume, wearing a suit you like can make the costume a trump card.
7.Diana Ross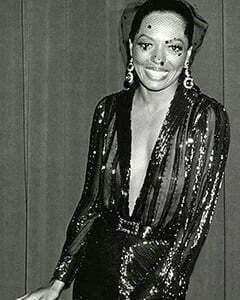 There is no better time to dress up as your favorite heroine than Halloween. Bold is the name of this game, like a bright silk dress.
8.Cher
To be honest, no one will dress like Cher. With all the glimmer, you will become the star of the party.
9.Farrah Fawcett
Dressed up as Farrah Fawcett, one of America's biggest sweethearts, you did it wrong. With simple garments like sweatshirts and bell bottoms, you can put on clothes in a matter of minutes.
10.Gloria Steinem
To nail this look of Gloria Steinem, match some of your favorite autumn pieces (such as turtleneck sweaters and bell-bottom pants) together. Complete your look with Steinem's iconic blue pilot.
11.Jerry Hall
Is there anyone more attractive than model Jerry Hall? This costume includes a sparkling golden dress and long and choppy waves at night.
1970s retro Masks in Halloween
Plastic and rubber masks were all the rage in the 1970s. People don't wear full-length clothing but wear masks and themed shirts to match them. Most of the masks worn on Halloween are based on themes of famous musical icons, TV series, and movie characters. The first Halloween movie also came out in the 1970s, leading to many costumes in the future. Plastic masks are a bit uncomfortable to wear because the plastic will rub on your face. However, they represent the top cultural icons of the 70s, and it is a pleasure to look back now. These are the top 5 retro masks we collected from the 1970s.
1.Batman Mask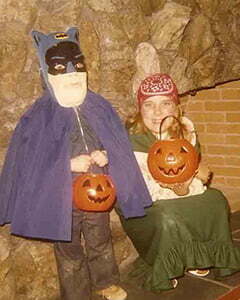 Batman is one of the most popular TV shows in the 70s. Many children wore their plastic masks and cloaks, jumped on the Batmobile, and raced to trick the whole community.
2.The mask of Beatles drummer Ringo Starr
The Beatles just broke up in the early 1970s. The Beatles' Halloween masks are very popular because their last song was played on radio stations across the country, recalling the time the Beatles were together.
3.Scooby-Doo Mask
Although this Scooby-Doo mask is a bit scary, it is one of the most popular costumes in the 1970s. Scooby-Doo, where are you! It was the first broadcast in 1968 and became one of the most iconic cartoons of the decade.
The costume/mask combinations in 1970s Halloween
1.Vintage Halloween costumes and mask sets: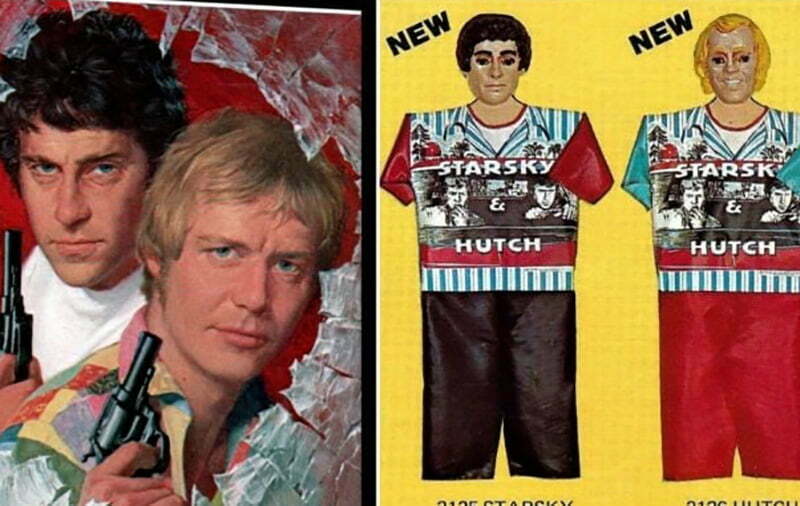 Starsky and Hutch
In 1977, we can imagine thousands of people across the country witnessed Starsky and Hutch because these masks were so realistic.
2.Old-fashioned Halloween costumes and masks:
Sherlock Holmes and Yoyo
Holmes & Yoyo is a very short police comedy TV show, which aired 13 episodes from 1976 to 1977. This costume and mask depict Android Yoyo played by John Schuck. When designing the man-machine interface for the show, they seemed to decide to stick a few calculators on his chest and call them good.
Halloween Costumes Inspired by 1970s movie stars
Halloween costumes almost always draw clues from celebrities, movies, TV shows, and pop culture moments. All these years have inspired everyone's weirdness.
1971: Willie Wonka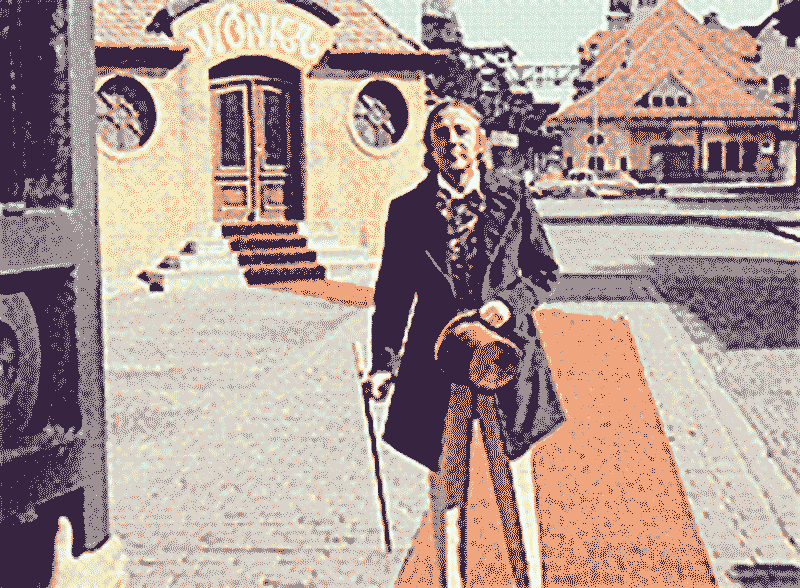 Willy Wonka and The Chocolate Factory maybe a movie about a young boy with a dream, but the candy man in 1971 stole the heart.
1973: Jan Brady
Brady Bunch is now a classic, but in 1973, it was one of the shows on TV.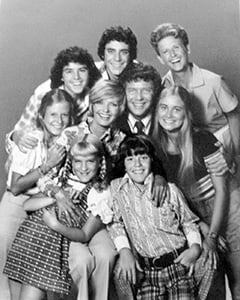 1978: Tony Manero in "Saturday Night Fever"
In 1978, many people entered the dance floor in their best costumes (Saturday Night Mania), and the film was released at the end of 1977.
1979: Superman
Superman made the celebration of Halloween in 1979 want to be the Night of Steel.
For adults, teens, and kids, which Halloween costumes do you want to choose? I believe you can find your own favorite one from the above categories. If you would like to shop more vintage Halloween costumes, a special vintage fashion shopping website below will be recommended for you: Zkaka.com.